Woo Hooooo!  It's officially the Holidays!  Whether you celebrate Christmas, Hanukkah, Kwanzaa or any other winter holiday, it's a season of festivity, families, parties and, of course, fabulous food!  I began baking these Jam Thumbprint Cookies from Ina Garten to take to Holiday parties.  I package them, along with my Chocolate-Dipped Coconut Macaroons as gifts to the Host or Hostess.  I've known a few who immediately whisk them off to a secret cupboard, where they can be enjoyed in their best state, that is, safely away from their own family members.  Shhhh!  Your secret is safe with me! (I would do the same.)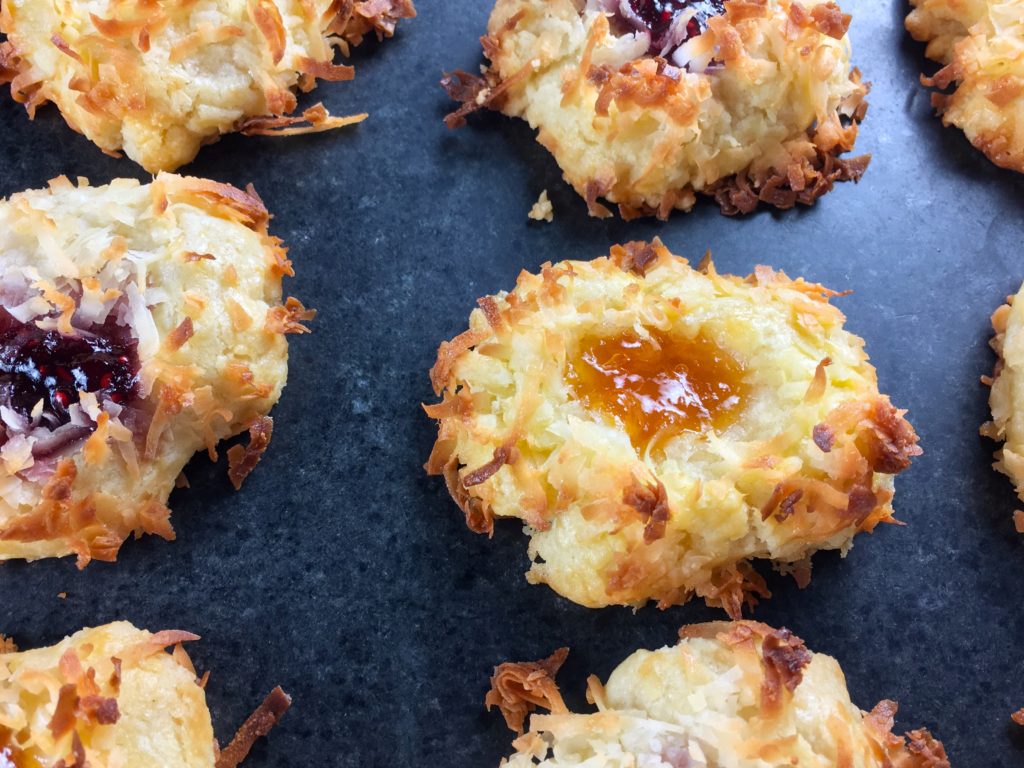 I first saw Ina make these Jam Thumbprint Cookies on The Food Network, and thought, "Meh.  How good could those be?" But, in true Ina fashion, she convinced me to make them.  And WOW! So dang good.  I guess I had been influenced a little too much by those "thumbprint" cookies that come prepackaged, albeit in classy-looking bags.  Never again! These are buttery, melt-in-your-mouth but not overly sweet cookies that combine tangy sweet jam and toasty coconut all in the same tasty treat. Seriously, sublime.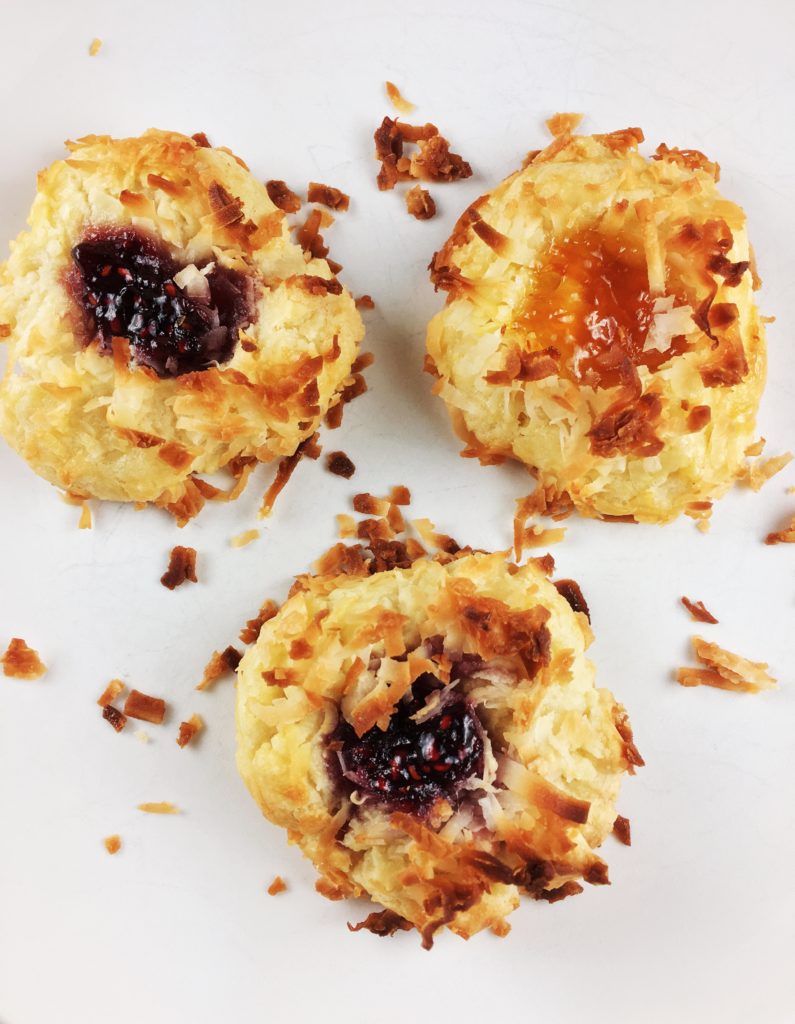 Over the years that I've been making these, I've found one secret to success is to pay attention to the butter.  Be sure it is room temperature. Be sure it is unsalted. I add a bit more salt to the recipe than does Ina (I like somewhere between 1/4 tsp and 1/2 tsp, rather than 1/4 tsp.). This is another reason to be sure the butter is unsalted to begin with. This will allow you to make the perfect dough. But if you only have salted butter, don't worry, they will still be fantastic!  You can always make a change next time you make them. If you need to, because, these are per-fec-tion.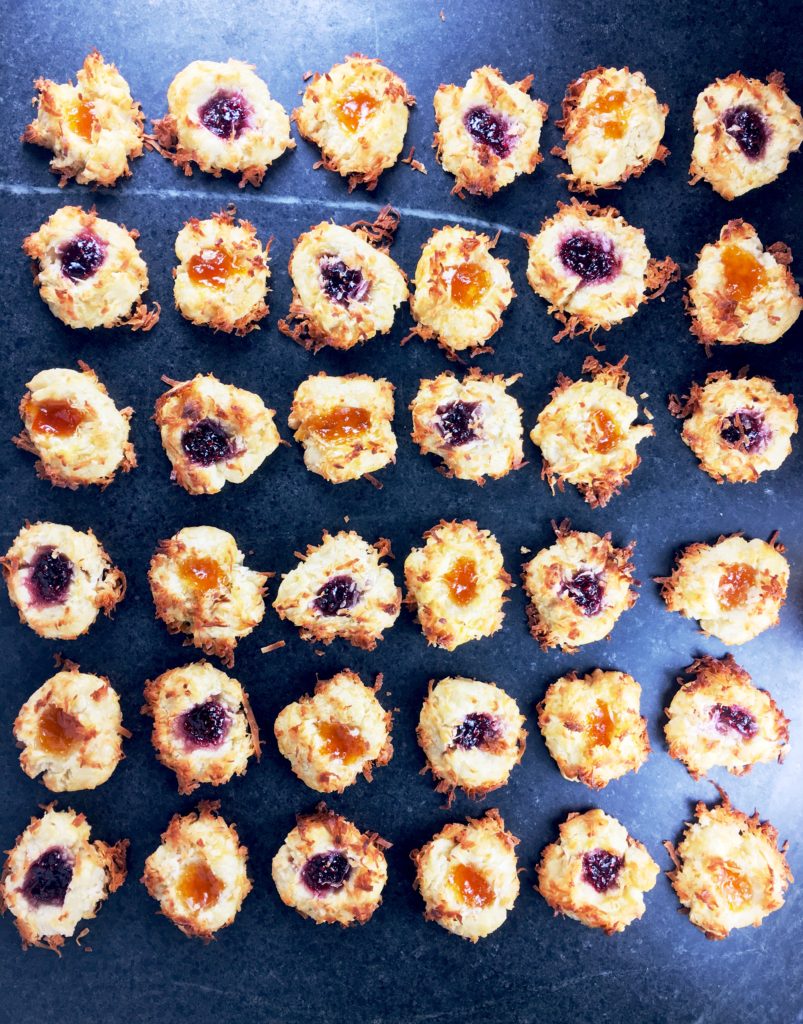 Also, consider doubling the batch.  Seriously, these are so delicious, you may need to (secretly) keep some for yourself.  And, you may find even yourself invited to a few more parties. Enjoy!