Christmas Cookie and Candy Box! Such a lovely way to celebrate! I bake, package, and send out Christmas Cookie boxes that include my favorite cookies to several loved ones and others I thank for their kindness over the year(s)!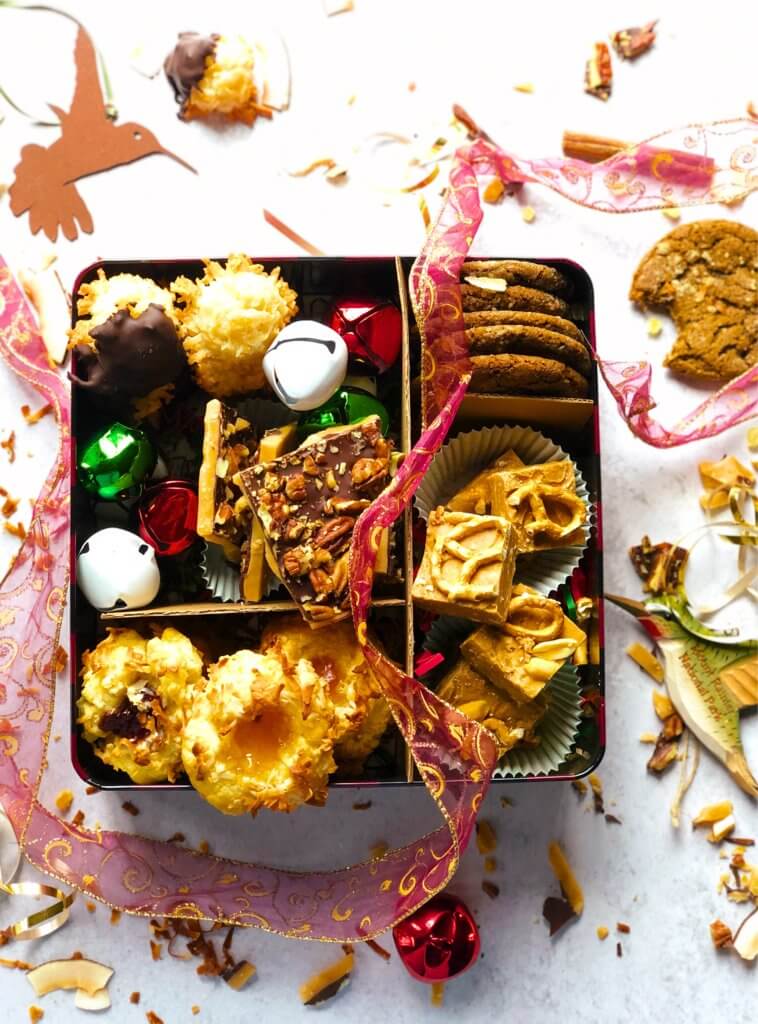 My Christmas Cookie Box this year is the Best ever! All of my favorites, including (clockwise from top left), these oldie-but-goodie Chocolate-Dipped Coconut Macaroons, which I've been making for years. New this year are these ultra-special Chewy Ginger-Rye Molasses Cookies from the December 2019 Bon Apetit. One of my personal favorites is this not-too-sweet Caramelized White Chocolate Peanut Butter Fudge, where you can try Caramelized White Chocolate, one of those magic ingredients you'll want to use in everything! Also there's my son's favorite – Ina Garten's Jam Thumbprint Cookies, in raspberry and apricot. And no one will be able to resist this buttery, heavenly, and super-easy English Toffee with Roasted Pecans.
Each of these is a favorite of mine, all for different reasons. If you click on the names of each treat in the paragraph above, you can see the recipes and learn what I love about each of these, or just click "Jump to Recipe" right after the post title and go right to the recipe! Some are sweet and decadent. Others are not-too-sweet but still rich and satisfying. All have a special place in my heart and in my family's Holiday.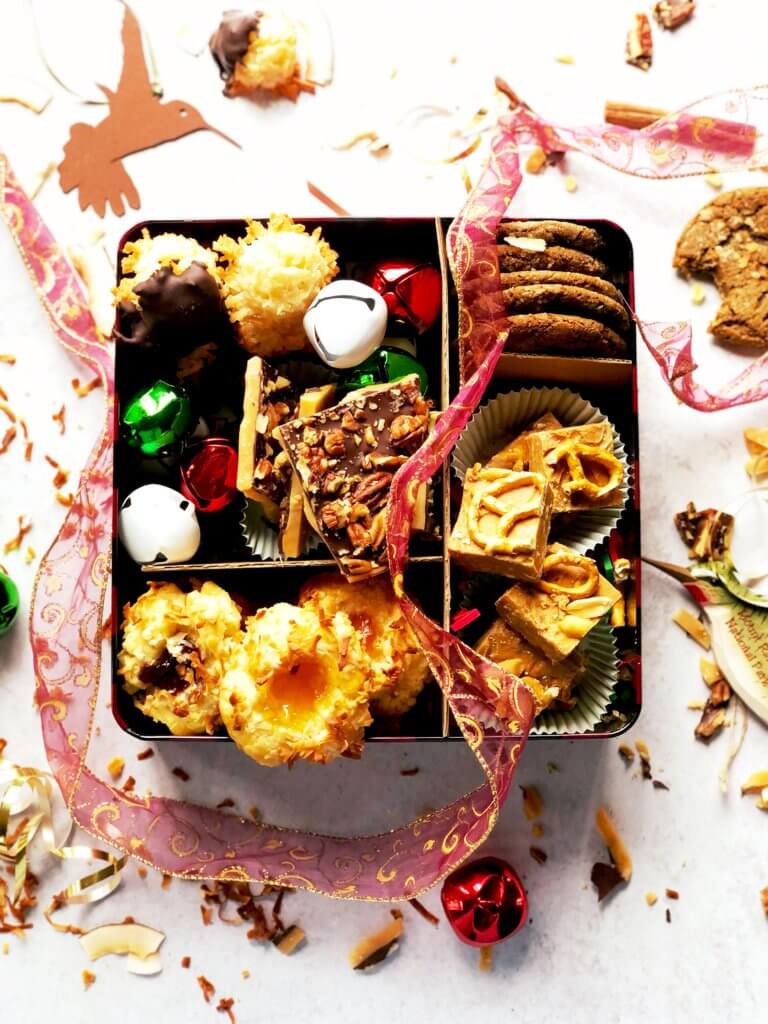 Do you have a particular favorite Holiday treat? I'd love to know what it is and maybe a bit about why it's your favorite. I believe like food that comes with a story is always the best!
And, last but not least, I want to wish everyone Happiest of Holidays! Merry Christmas and Happy Hanukkah! And, thank you all, for reading my posts, for trying my recipes, for commenting. Thanks for your words of encouragement, and sharing my recipes with friends and family! Thanks for subscribing to posts by e-mail, following me on Instagram, Pinterest and Twitter! I am blessed to have all of you! Cheers!