This 3-ingredient Chocolate Oblivion Truffle Torte is a PERFECT argument for the "Simpler is Better" philosophy. Easier than making cookie dough and 15 min to bake and you have Chocolate Perfection!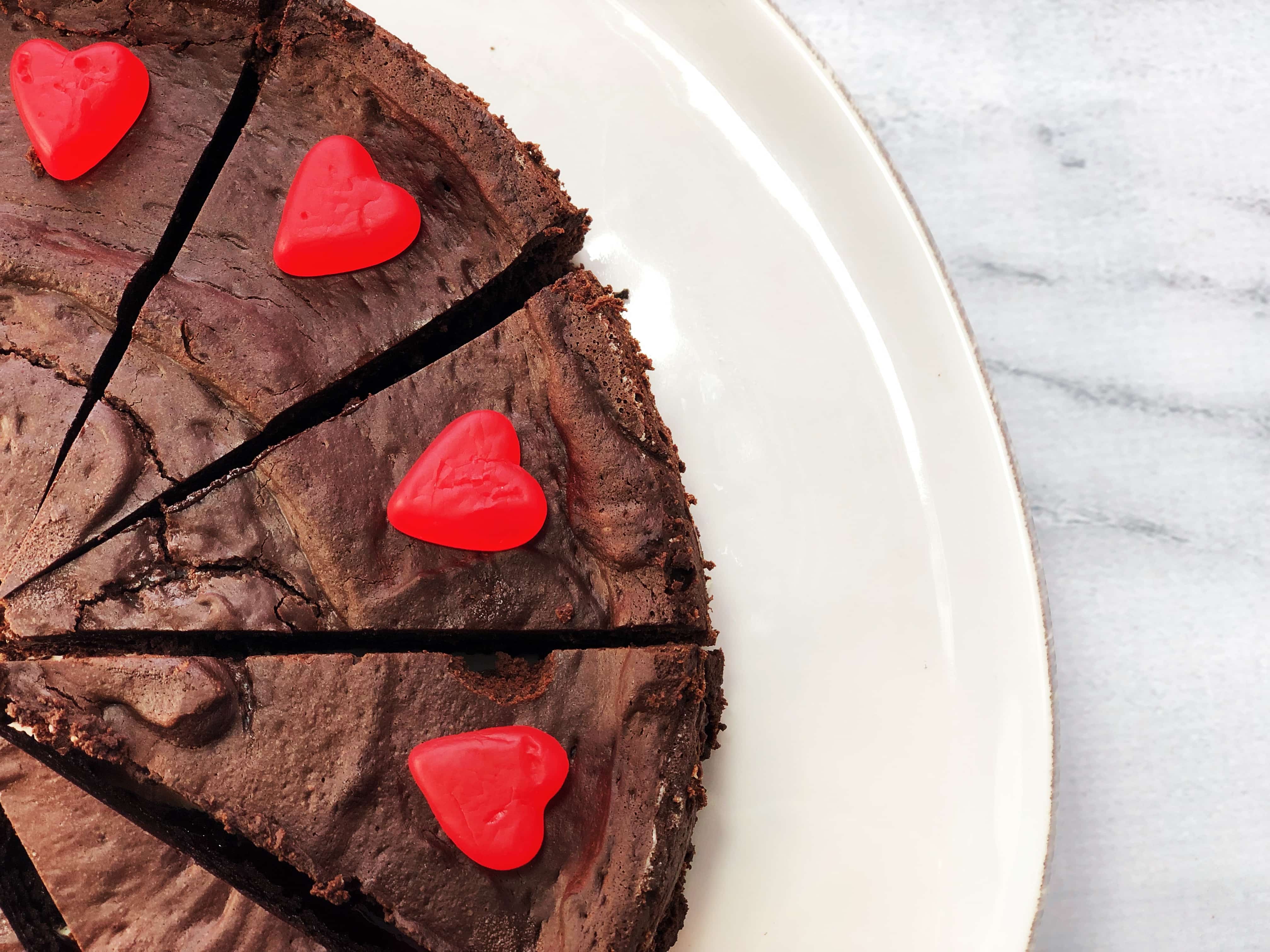 Years ago, when I was a college student, I dated this guy. He possessed this vibe other young men I'd met did not and one I hadn't experienced before.  The best way I can describe it is that I guess he was a bit of a risk-taker. He loved the outdoors, primitive camping, climbing large rocks, mountaineering, fast skiing, those types of activities. (I know, I know, not necessarily "risky" activities, but coming from where I did, they seemed risky to me.)
Conversely, my upbringing had been totally sheltered from those activities. My parents, having grown up on a farm and in farming communities, certainly weren't very interested in things like camping as a vacation activity. Both born and bred in Kansas, the flattest state in the country, my Mom and Dad had no familiarity with mountains. So we spent just about all of our vacation time visiting Grandparents, many Aunts & Uncles and our countless cousins. I loved it and looked forward to it every year. But, because of this, I had no knowledge of camping and other activities that accompanied camping.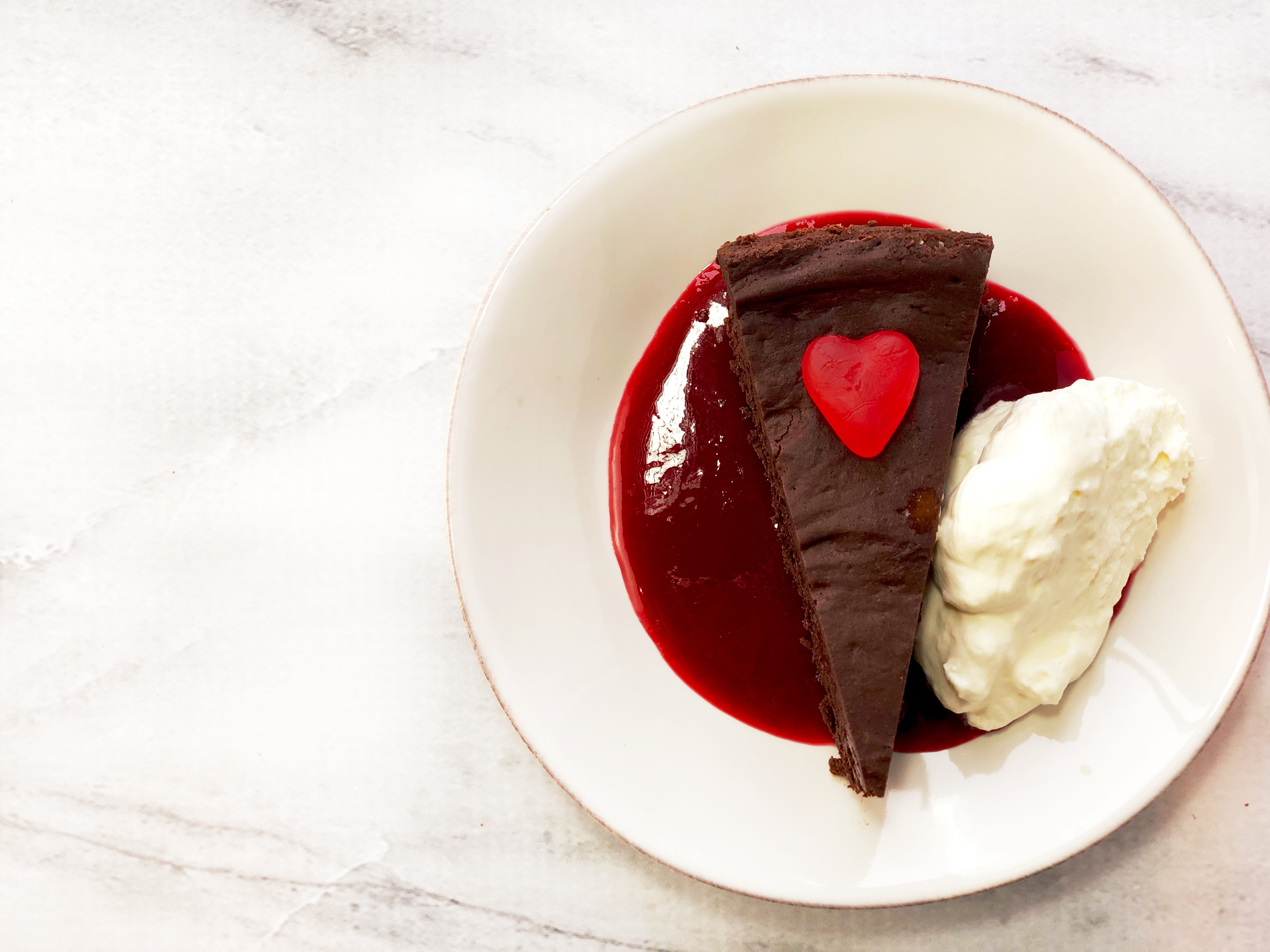 Anyway, this fellow, one day says to me, "Why don't we go rappelling today?" Huh? What's that? I'd seriously no idea. So, not wanting to disclose that I didn't know what rappelling was or like the scaredy-cat I was, I agreed. We drove out to this kind of remote area. He tied a rope to a tree, slipped into a harness, then over the edge of a cliff, and gracefully bounced his feet off the 60-foot rock, making his way to the bottom.  "Your turn!", he said.  Um, … uh, … no, thank you. I'd break my head. So, … yeah.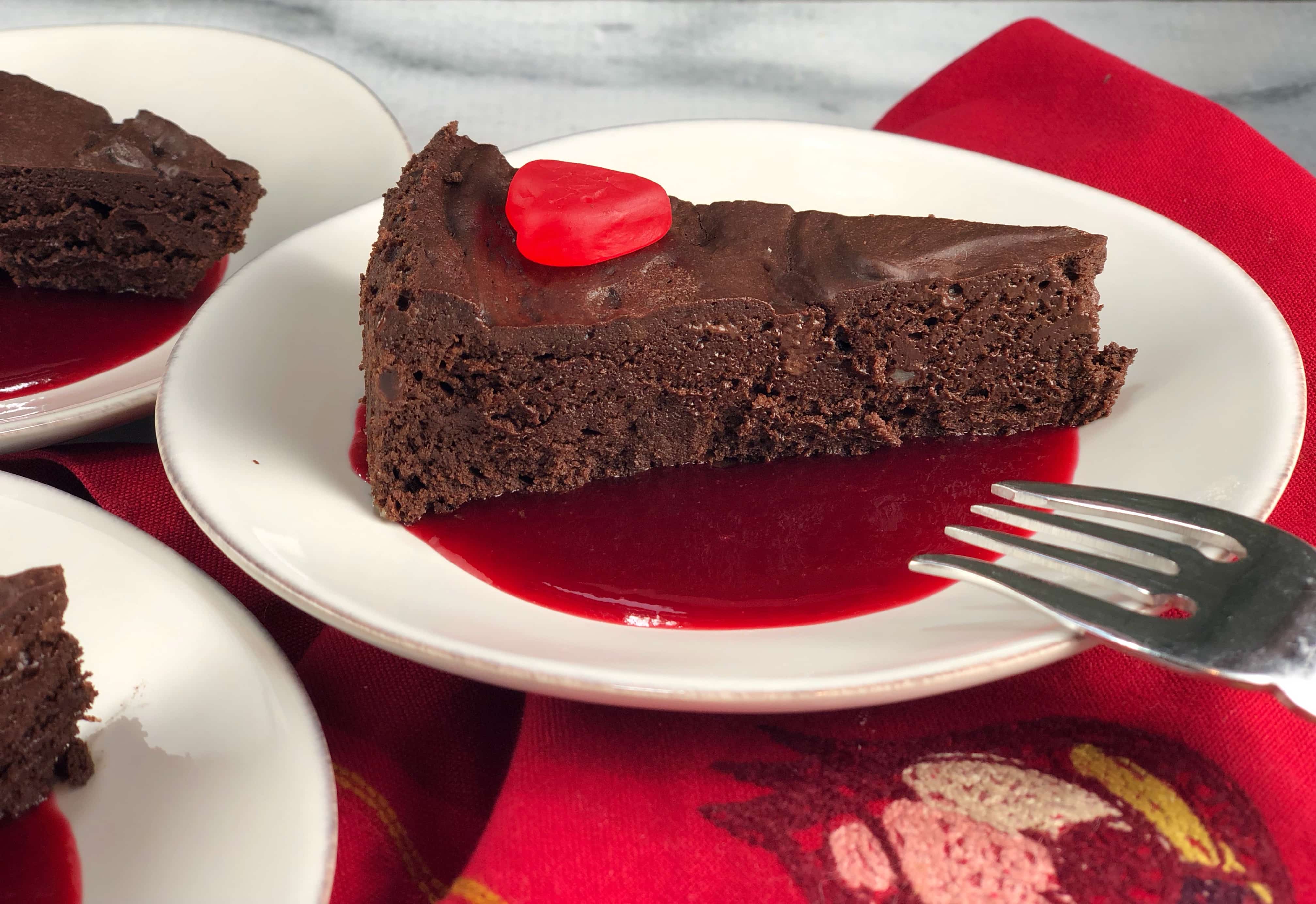 He ended up showing me, in great detail, (and several times over) all of the safety precautions, from the knots on the ropes, to how the caribeeners on the harnesses worked, to why this activity in no way was as dangerous as it looked. After all, he would be "on belay", which meant he could stop my descent with the simple tug of a rope which was attached to him at the bottom of the rock. Ok, then. I ended up rappelling down the face of that rock several times! So much fun! So why am I telling this story? And how does it relate to this gorgeous Chocolate Oblivion Truffle Torte? It's because some things, like rappelling, and like this Torte, are way simpler than they look.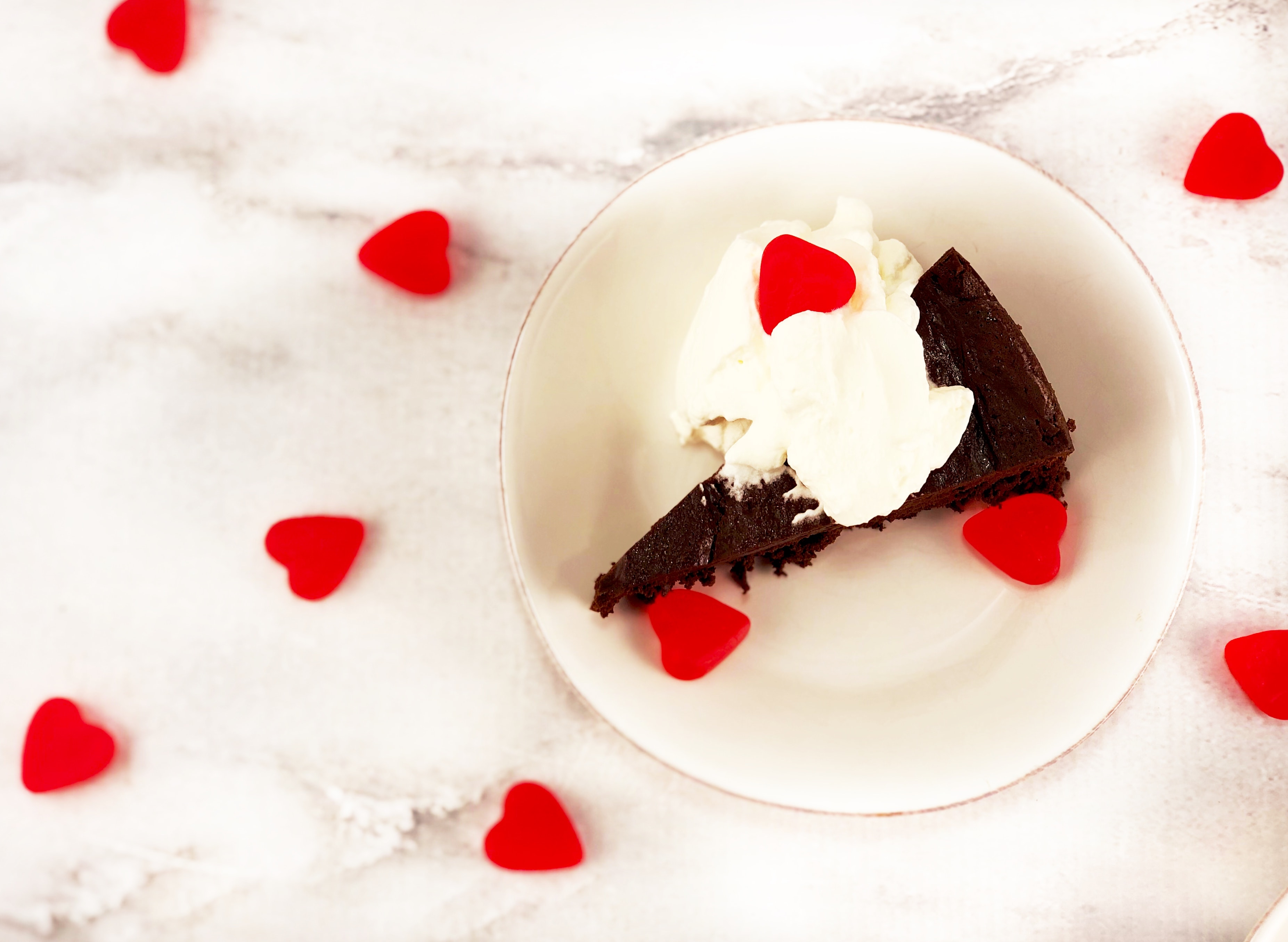 Chocolate Oblivion Truffle Torte has just 3 ingredients: chocolate, eggs, butter. It bakes in just 15 minutes. In the beautiful Genius Desserts Cookbook, the instruction for this Chocolate Oblivion Truffle Torte covers 2 pages. But, much of that is dedicated to the audacity and delight this 3-ingredient masterpiece creates. So trust me, the actual work in putting this together is simple. It is so much easier than it looked. So, Be Brave! Go over that cliff! And, Enjoy!
If you love chocolate like I do, don't forget my (gluten-free) Chocolate Tahini Brownies, this fantastic Chocolate Biscuit Cake, or this gorgeous French Chocolate Tart.
If you're looking for a white Chocolate Valentines Treat, check out this Vanilla Cake with Strawberries and White Chocolate Cream Cheese Frosting! So good!
PIN this Chocolate Oblivion Truffle Torte for later ->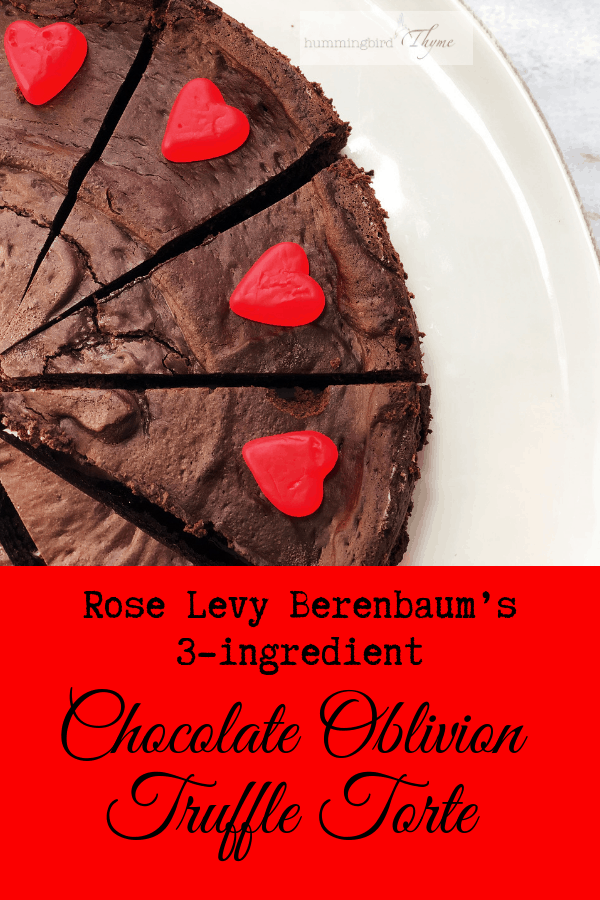 Print
Chocolate Oblivion Truffle Torte
From Rose Levy Berenbaum, as seen on Food52, this torte is chocolate at its best – described as the more efficient vehicle for chocolate than a chocolate bar. And it's true.  The best chocolate flavor.  
Of course, you will need the best chocolate, so be sure to get a chocolate meant for baking and one you like. I used 72% because that's what I had on hand, but it's recommended you use 55-62% cacao chocolate, which is sometimes labeled "semi-sweet" and sometimes "bittersweet" so it's best to look at the percentage.
Getting the cake out of the springform pan is the most complicated part of the torte, so bring your patience and care for that part. 
Special equipment: 8" Springform pan – I used a 9" and next time, would reduce baking time by 2 minutes, and parchment paper, aluminum foil, and a large pan to make a water bath to bake.
Author:
Prep Time:

15 mins + chilling time

Cook Time:

15 mins.

Total Time:

4 hours

Yield:

1

8" torte

1

x
Category:

Chocolate

Method:

Baking
Ingredients
1

lb (454 g) Dark Chocolate (

55

–

62

percent cacao)

8 oz

. (2 sticks, 1 c, 227 g0 Butter, Unsalted, room temp

6

Lg eggs, room temp 
Instructions
Prepare the Pan and the Ingredients
Butter the inside of the Springform Pan. Place a round of parchment paper the size of the pan bottom into the pan, and butter the parchment.  Double Wrap the buttered pan in foil, making sure it is watertight, and place it inside a larger pan, such as a roasting pan, or a larger round pan if you happen to have one.
Chop the chocolate into small pieces, and the butter into tablespoon-sized chunks.
Preheat oven to 425F or 400F for Convection.
Prepare the Cake Batter
Heat water in a large (4 qt.) saucepan to simmer on the stove.  Place the butter and chocolate into the pan and let them melt. Stir occasionally. This can also be accomplished in a large bowl in the microwave, stirring every 20 seconds until melted. Stir until combined.  Set aside.
Crack the eggs into the large bowl of a stand mixer, or another large bowl if using a hand mixer. Set the bowl over the simmering water you used for the chocolate, whisking constantly until it is just warm to the touch if using a stand mixer.  (Hand Mixer directions:  Beat eggs over the simmering water until hot to touch.)
If you are using a stand mixer, immediately place the bowl of warm eggs onto the stand mixer. Using the whisk attachment, whisk the eggs at Medium-High speed until very light colored and "billowy" – it should look like softly whipped cream.  This takes about 5 minutes. (Hand Mixer directions: Beat hot eggs 5 minutes or longer if they are not completely cooled after 5 minutes.)
Gently fold half of the egg mixture into the chocolate mixture using a wire whisk or rubber (or silicone) spatula, until few streaks remain.  Then using a rubber (or silicone) spatula, gently fold in the remaining eggs, making sure the heavier chocolate mixture is evenly incorporated and just one or two streaks remain.
Pour into prepared pan, which is in the larger (or roasting) pan, and place the roasting pan into the preheated oven.
Pour 1 inch of HOT (from your faucet) water into the larger or roasting pan. After 5 minutes, loosely cover with a section of buttered foil. Bake 10 minutes longer. (If using a 9" Springform, check for doneness after 8 minutes.) You want it to still wobble when you move the pan.
Remove from the oven, and carefully take the Springform pan out of the hot water bath.  Unwrap it from the foil and set on a wire rack to cool 45 minutes.  After 45 minutes, wrap tightly in plastic wrap and refrigerate at least 3 hours before removing from pan.
When ready to remove the cake from the pan, have ready: 1) Your desired serving plate, and 2) a buttered plastic wrap-covered flat bottom from a tart pan or other flat plate.
Using warm towels, (or a hair dryer), gently warm the sides of the springform.  Run a knife around the edge between the cake and the side of the pan. Gently loosen the pan sides, then invert onto the buttered flat dish. Then invert again onto your serving plate.  
Serve with whipped cream, raspberries or whatever you desire.  I served mine with whipped cream and Ina Garten's Raspberry Sauce.
Nutrition
Serving Size:

1/16 recipe
Keywords: Chocolate, flourless, cake, torte
Recipe Card powered by