When I turned 16, I got my first job, as a carhop, at Hall's Georgetown Drive-In.  I thought I had won the lottery!  I got to work with an eclectic cast of characters – people who had lived much different lives than me in my relatively sheltered existence.  It was a veritable soap opera. On top of all of that, I made quite the living for a teenager – in wages ($2.90/hour!) plus tips (!!), simply delivering food to hungry people in cars!  I LOVED my job! However, there were also the STRAWBERRIES, a.k.a. the bain of my teenage existence. What?  Could anything be bad about luscious, juicy strawberries?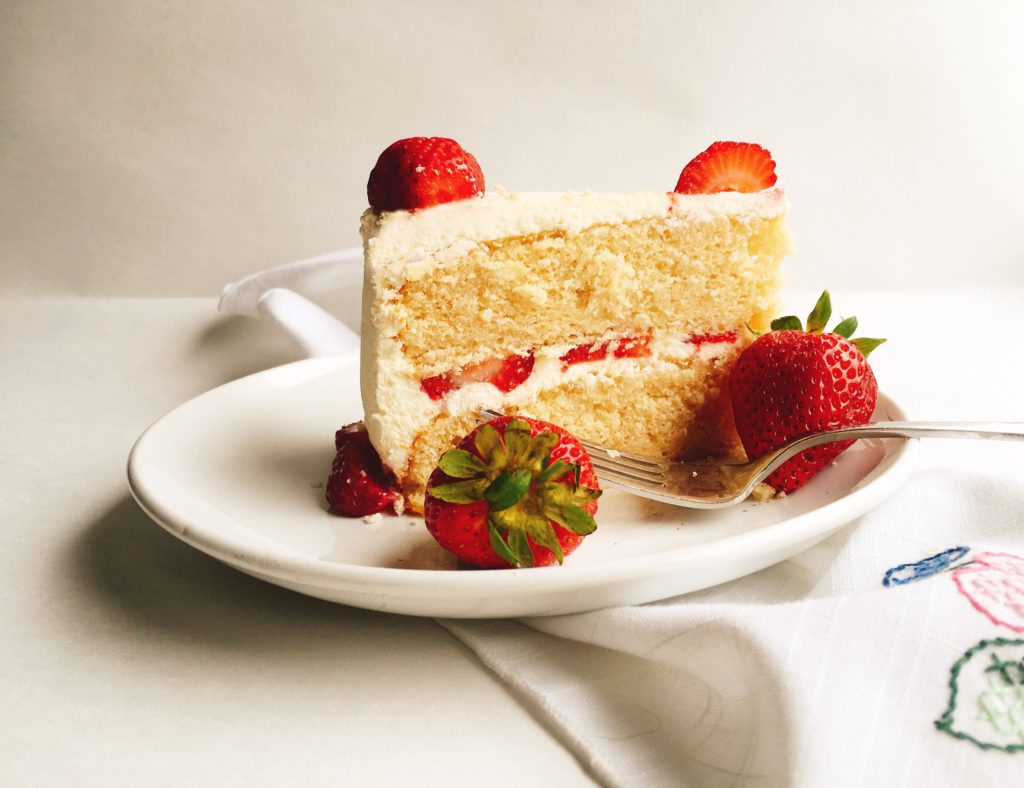 Our restaurant was known for its delicious homemade strawberry pie.  Who wouldn't love a slice of that? Sounds great, doesn't it?  Not for the carhops!  We had the job of cleaning and removing stems from 2 entire flats (12 pints each) of strawberries every single day in the summertime!  Needless to say, I can de-stem strawberries at Olympic speed.  The key to this is to use the tip of a teaspoon to scoop out the entire stem.  Easy.  (Try it sometime, you'll never use a knife again.) Unfortunately, my fingertips were perpetually pink and irritated by all of that berry juice.
Here in the Pacific Northwest, the earliest of the local strawberries are just beginning to ripen.  I saw the first pints at the grocery the other day, bought a few, and Voila! This cake appeared!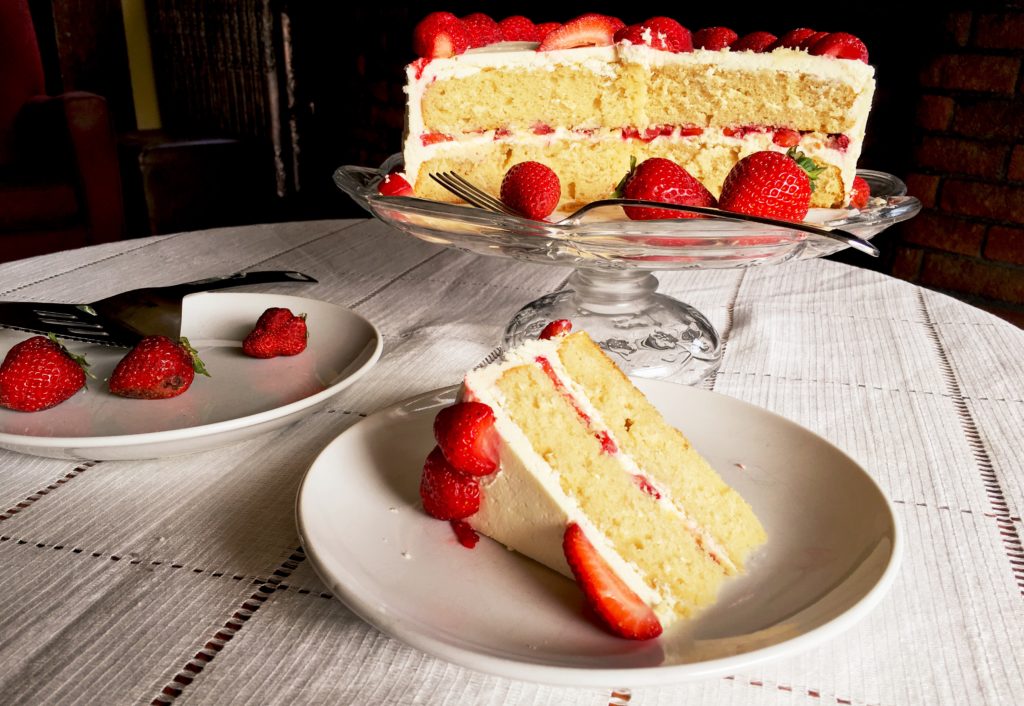 Fortunately it was near my oldest daughter's Birthday!  So I had to make a cake, didn't I?  This one seemed perfect, sort of a Strawberry Shortcake Cake. This recipe produces the most beautiful of cakes.  The texture is light but it is firm enough to cut a beautiful slice.   The white chocolate and cream cheese frosting provides a lovely canvas to highlight those outrageous strawberries. (I also think it would make a beautiful 4th of July Cake!)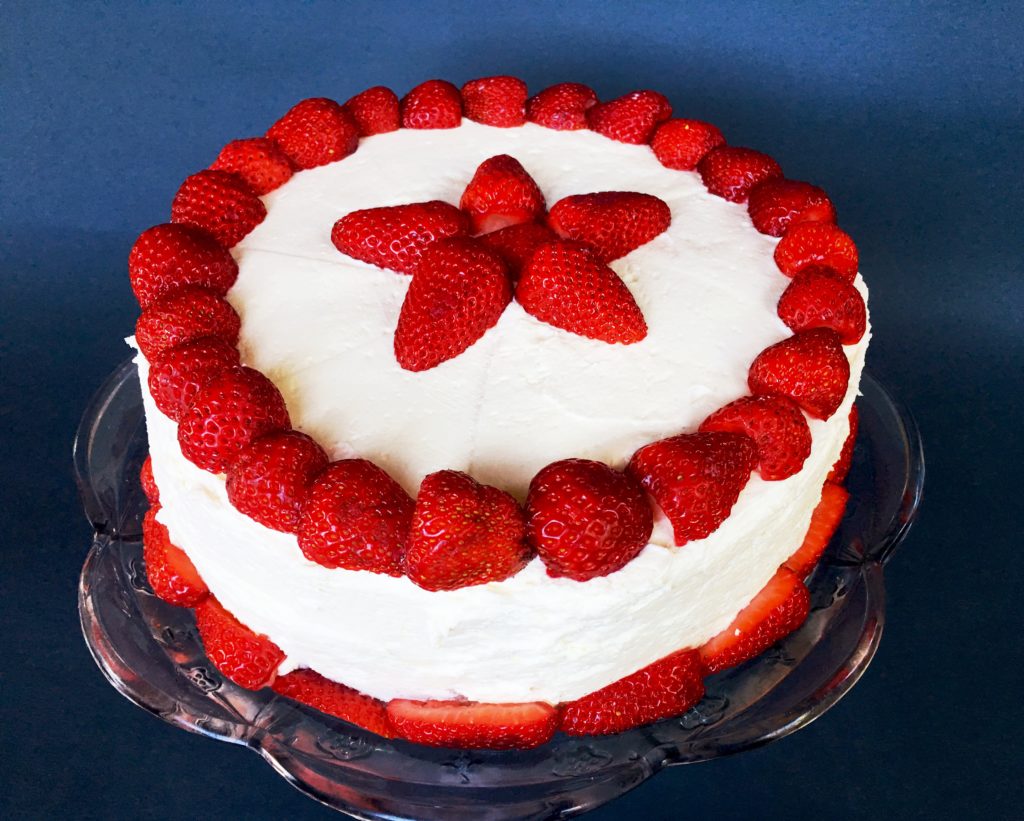 This is a true vanilla cake.  The flavor of the vanilla really comes through, so be sure to use real vanilla extract! I like it with a cream cheese-based frosting, but it is equally delicious with a basic vanilla buttercream or even chocolate if you are feeling more adventurous!  Enjoy!