Do you ever make biscuits from a tube?  I used to, too. Don't get me wrong, tube biscuits do have their place (Monkey Bread, anyone?).  I thought they were fine, especially following a childhood of the Baking Mix variety, which unfortunately made me think biscuits were "nothing special". Then, I moved to the South, and tried the real thing.  I had no idea a biscuit tasted like that! Light, flavorful buttery layers, golden top, crispy bottom, tender, … Slather them with my friend Kim's homemade Bumbleberry jam, or some honey,  …. Mmmmm, mmmmm! Ever since, I've been in search of THAT biscuit recipe. I've tried just about every recipe I come across claiming to be the "Best Biscuits Ever" and you know what?  They never are.  Until now…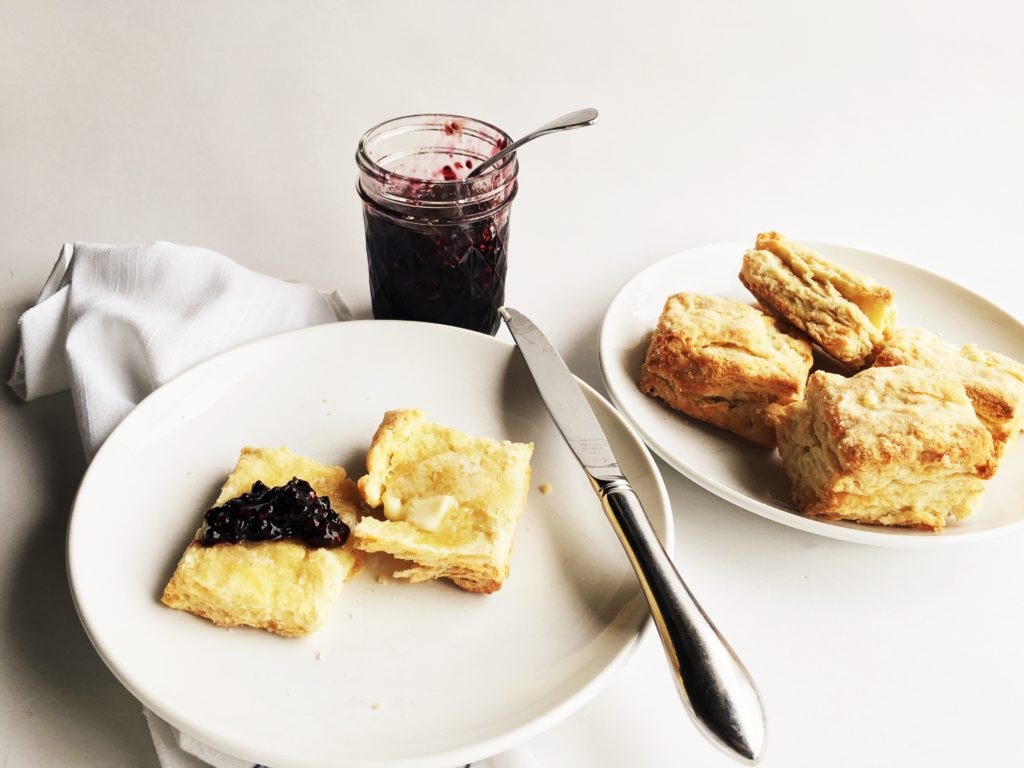 This recipe, featured in the April Bon Appetit is the one! It doesn't have any secret ingredients or new and creative baking techniques. But it does have a method of stacking layers of dough on top of each other, creating extra buttery layers of tender biscuit. The photo in the Bon Appetit is what attracted me to the recipe, because you can see the hundreds of layers in a single biscuit.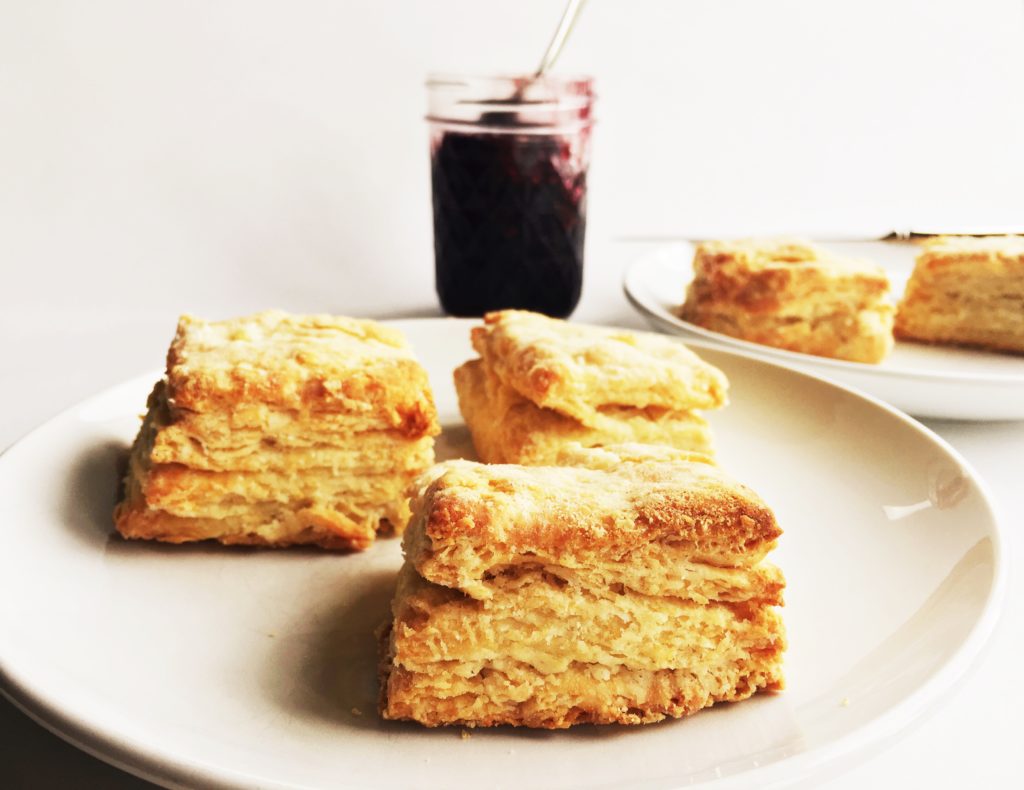 I can promise you, after trying this recipe, you will know you have actually found the "best biscuit" recipe ever!  My recipe differs from the BA recipe in only one aspect:   I didn't use the food processor, rather, just used a pastry cutter to distribute the butter.  If you do choose to use a food processor, just use the "Pulse" feature until the largest butter chunks are pea-sized, otherwise, over-processing might cause you to miss all of those fabulously beautiful and tasty layers.  The recipe makes a dozen, but you can freeze some unbaked ones to bake at a later date if you dare to think you won't eat them all!  Enjoy!