The Greek Gyro Sandwich is one of the tastiest sandwiches you can buy.  Tender, seasoned meat, with cool cucumber-yogurt dressing on soft pita bread.  Mmmmm, mmmm.  Like no other sandwich. But, I bet you didn't know how easy it is to make at home. All you need are a few simple ingredients, a food processor, and a brick. Did I really just type BRICK?  Yep, a brick.  Go find one right now! This is what you will want for dinner.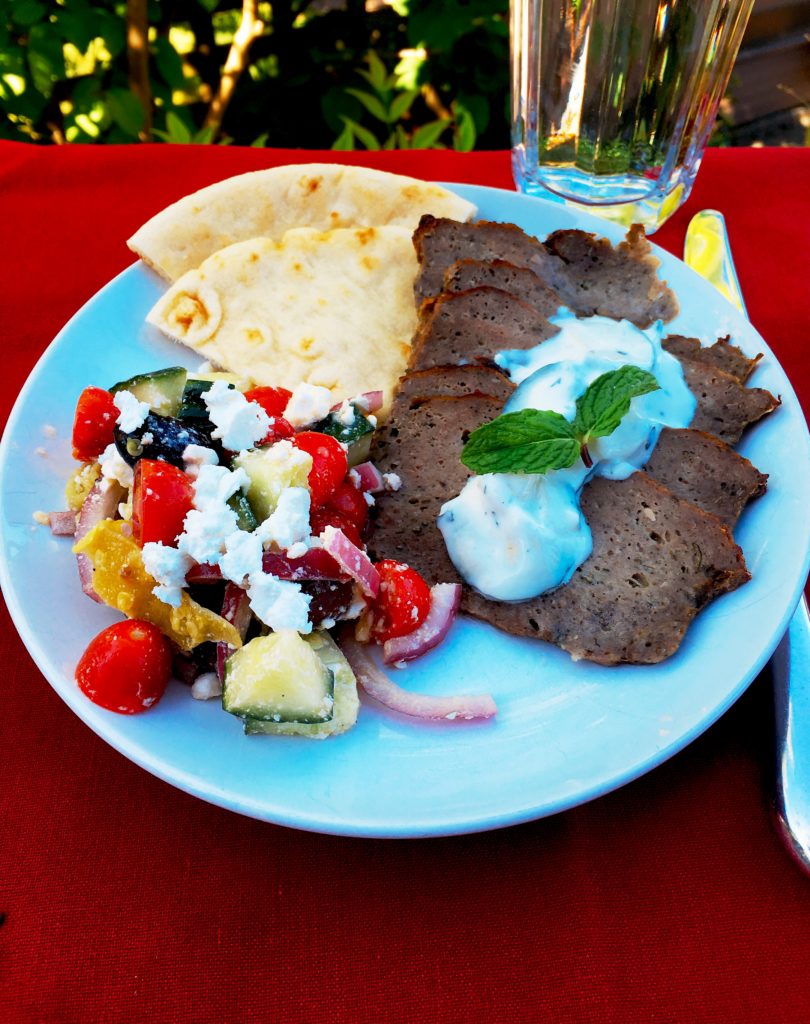 Last week, I was reading the new circular from Trader Joe's, which indicated they were now selling gyros meat.  Really?  Wow, I need to try that, because, you know, I really don't know how to make homemade Gryos.  I didn't grow up eating Greek food. The first time I had a gyro I was a teenager at the mall, and saw these large rotisseries, from which they sliced the meat from to make this delicious sandwich.  But what cut of meat is that anyway?  How do I make it?
Turns out, so many people want to buy Gyros meat from Trader Joe's they can't meet the demand, so my store didn't have any.  This is when I decided to make it myself. I read a few recipes, but the method that inspired me the most and from which I adapted a recipe was from Alton Brown, one of my all-time faves. He uses a brick to compact the ground meat after roasting it.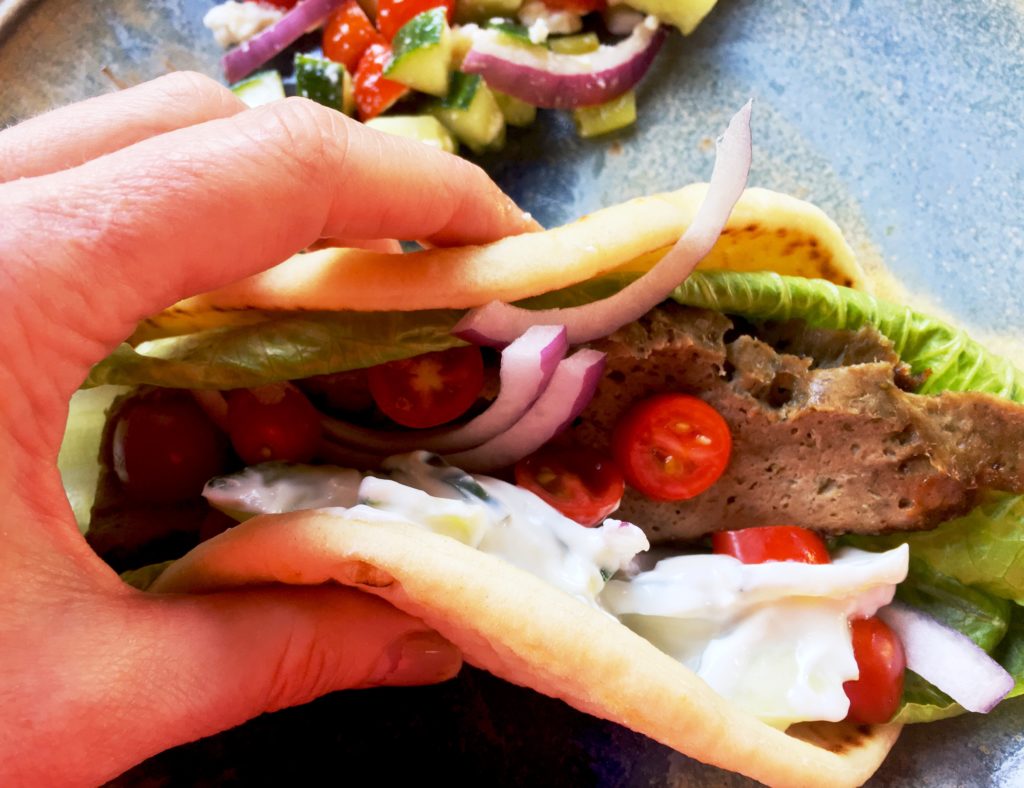 Gyros are made with either lamb or beef, and sometimes a combination of the two. (I used some of each, but if you want to use all of one or the other, go right ahead!) It is basically a meatloaf, consisting of the ground meat, onions and seasonings.  No egg, no breadcrumbs (any low-carb people out there? This is for you!).  This is all ground further in a food processor until it forms sort of a paste. This mixture is roasted until it is pretty well done, then topped with a brick (foil-wrapped, of course!) to compact the meat.  Then, it is sliced super thin and served on pita bread with onions, tomatoes, lettuce and Taztziki sauce.
So, thank you Trader Joe's for inspiring me to learn how to make Gyros meat on my own and discovering how easy it is, thanks to Alton Brown and that foil-wrapped brick! So, please try! And, Enjoy!