I often say, "I've never met a lamb I didn't love."  This is true.  Never.  And I hope I never do.  True to that statement, this lamb, WOW! So beautifully seasoned and so easy to cook.  You need to meet this lamb, too!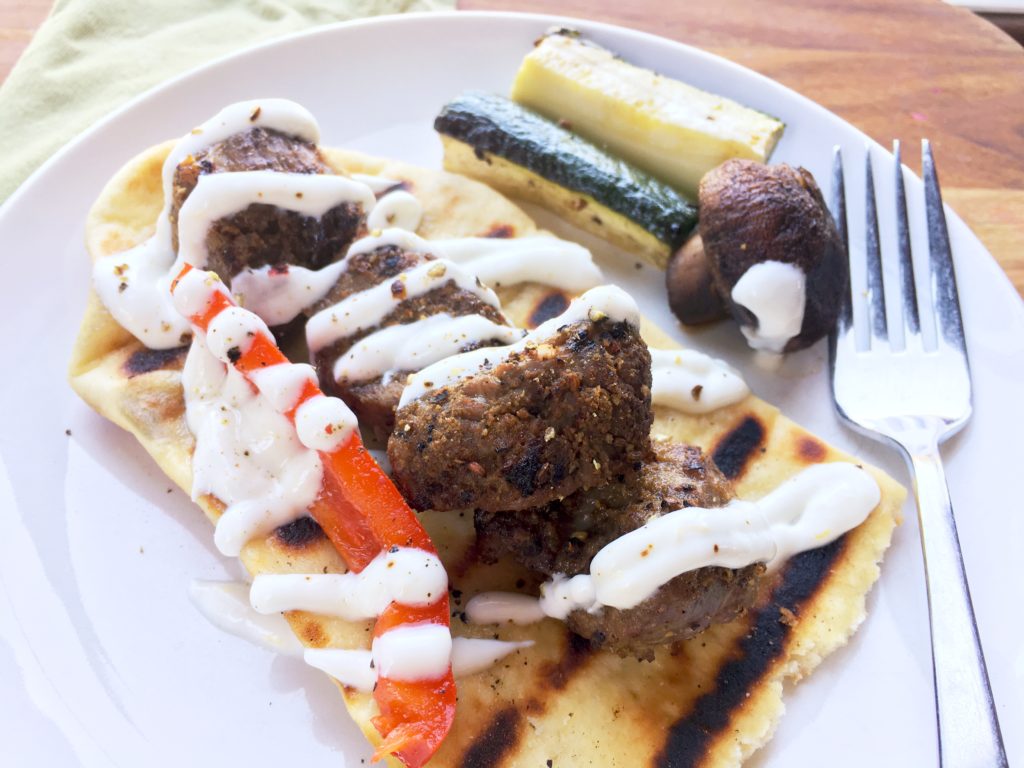 This lovely dish starts with a cut of meat I hadn't ever prepared, the lamb shoulder.  We often cook a lamb shank or leg, but a shoulder?  Didn't even know you could buy one.  Hmmm… But, much like the pork shoulder, it is a cut that gets increasingly tender when cooked low and slow.  This particular preparation, however, gets cooked on the grill at high temperature to sear it, then moved to the low side of the grill to finish.  It is kind of like a flank steak, flavorful and chewy rather than super tender.  If you need super-tender, I would maybe choose a loin and cut it the same way as directed in the recipe.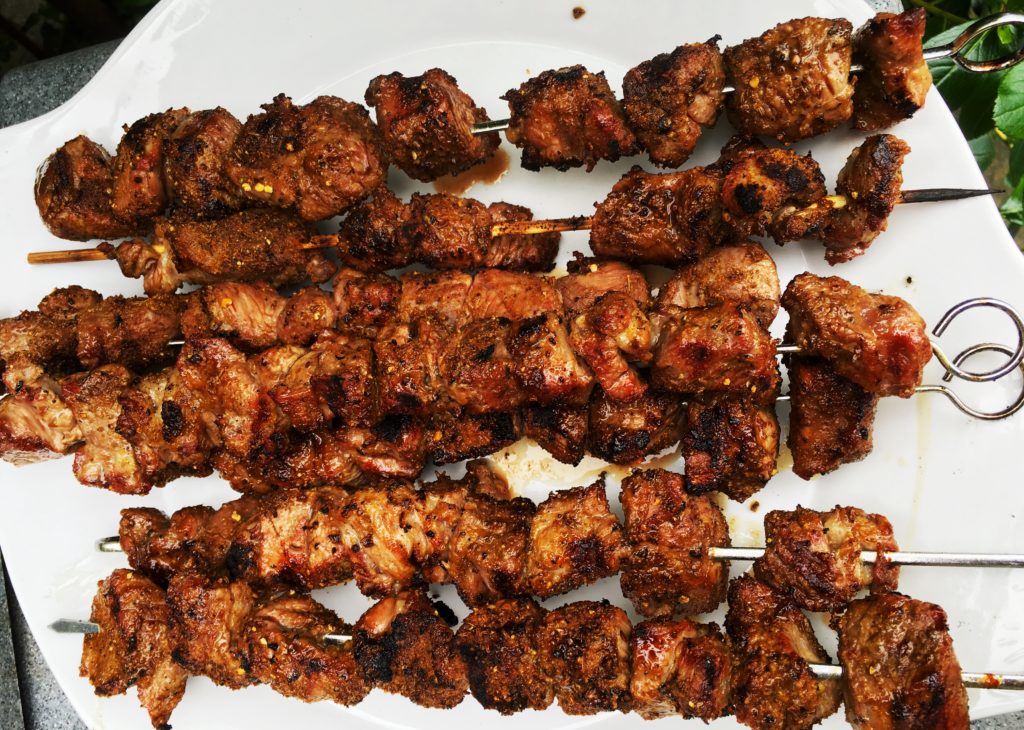 The flavor of the lamb, sprinkled with cumin and crushed red pepper flake, when paired with lemon-garlic yogurt sauce, is beyond compare.  So delicious!  Seared on the outside, medium rare on the inside.  My mouth is watering as I type this.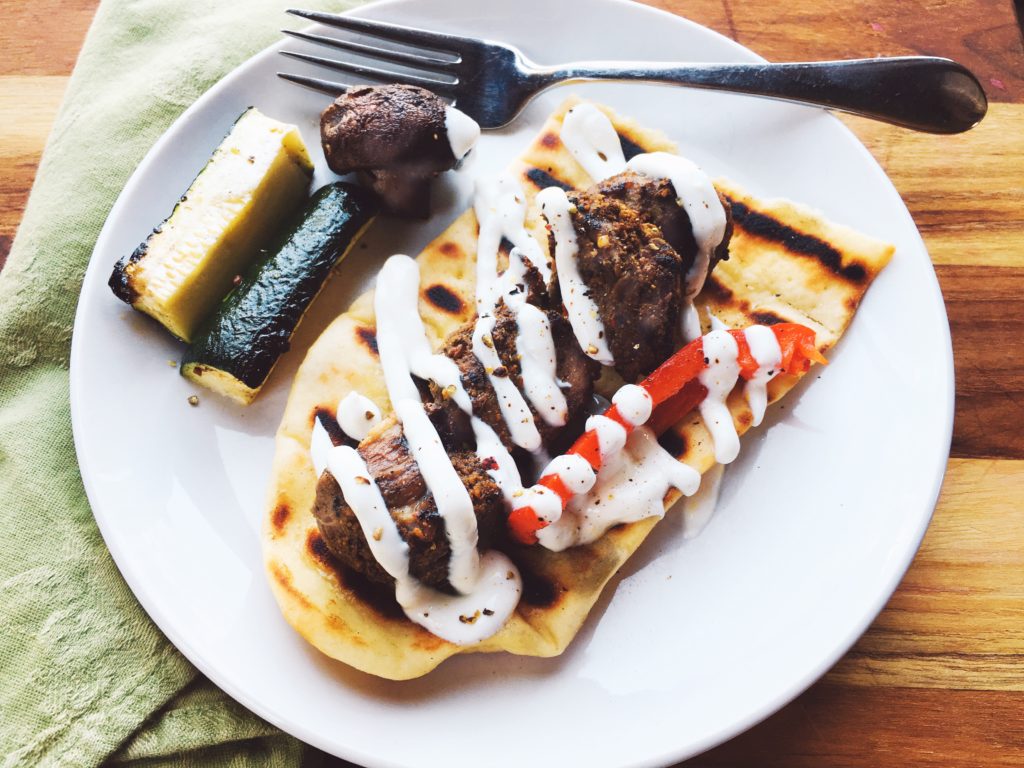 We served it on homemade naan, which is quite easy to make.  You likely have all of the ingredients in your pantry right now.  The dough is easy to mix together, just a few simple ingredients.  You do need to let it rise 3 hours before shaping it into the naan loaves, but then it only takes 4 minutes to grill.  We grilled the naan first, put it into a warm bread basket while we cooked the lamb.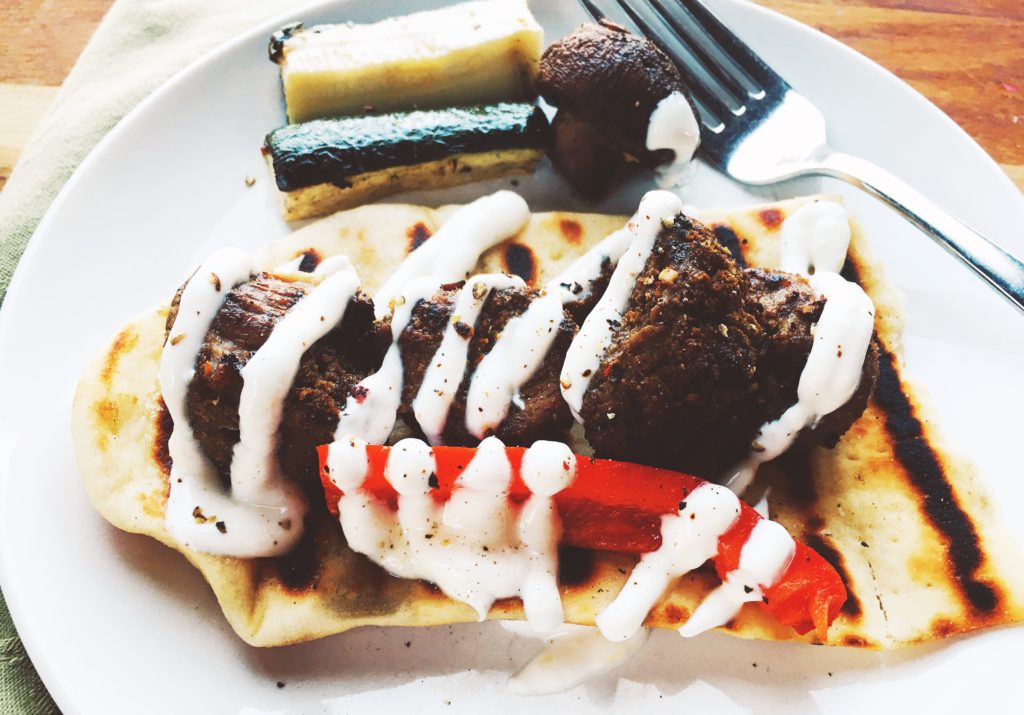 So introduce yourself to this lamb!  Maybe you, like me, will never meet a lamb you don't absolutely love!  Enjoy!