Maybe I should have left the word "French" off of the title of this recipe.  When we think of French desserts, we often think of decadent, beautiful, multi-layered pastries that you just wish you had the time or talent to make.  Please believe me when I say you can just take that thought right out of your head! This French Chocolate Tart with Brown Butter Crust is one of those magnificent-looking desserts that just happens to be oh-so easy to make!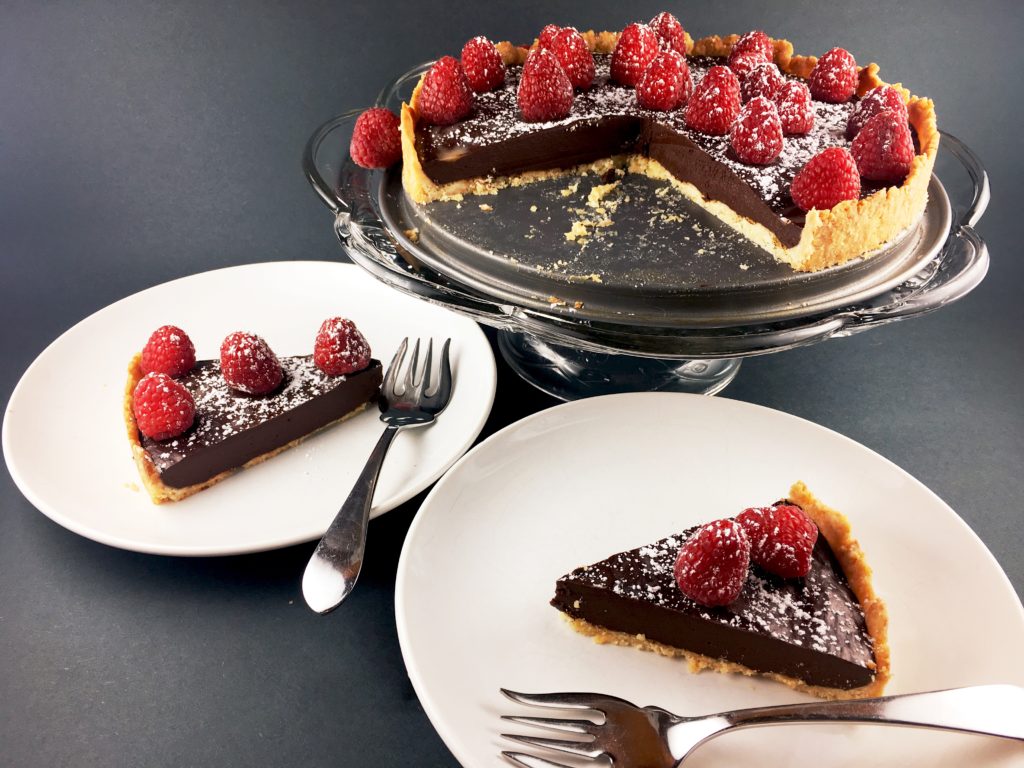 This gorgeous tart, homemade crust to toppings, has only 8 ingredients!  (Ok, I didn't include salt or water, because, really, who doesn't have those?) And, believe it or not, active time spent on the crust is barely 5 minutes. Really. It is the best crust, too – golden, crispy, crunchy, flaky, somewhere between a traditional flaky pie crust and a cookie crust. You don't have to roll it out, nor do you have to cut butter into flour.  Does it get any better? This recipe is apparently somewhat famous –  it is from Paule Caillat of the Promenades Gourmandes Cooking School.  I found the French Chocolate Tart recipe with this amazing crust on one of my new favorite recipe websites The Cafe Sucre Farine, a beautifully delicious site.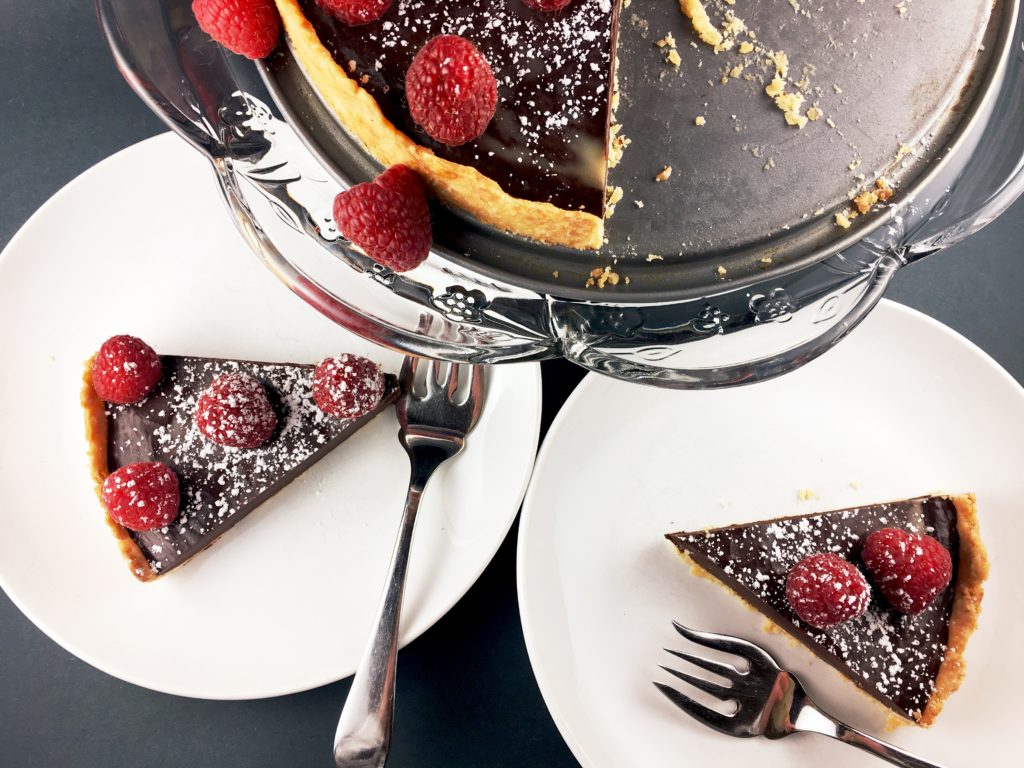 Apparently many famous chefs and food writers use this recipe, including the author of my favorite French cooking book, David Lebovitz, who wrote My Paris Kitchen, which was the source for some of my favorite recipes, including Chicken with Mustard, Salted Butter Caramel-Chocolate Mousse, and my favorite Roasted Root Vegetables.  The recipe involves mixing together a few (unlikely) ingredients in a bowl, putting them into the oven for 15-20 minutes, adding flour, mixing and patting it into a pan and baking. Easy Peasy!
And that filling!  Smooth, rich, dense, chocolate – not too sweet, just perfect! And top it with some fresh fruit and a sprinkling of confectioner's sugar – not necessary, but nice.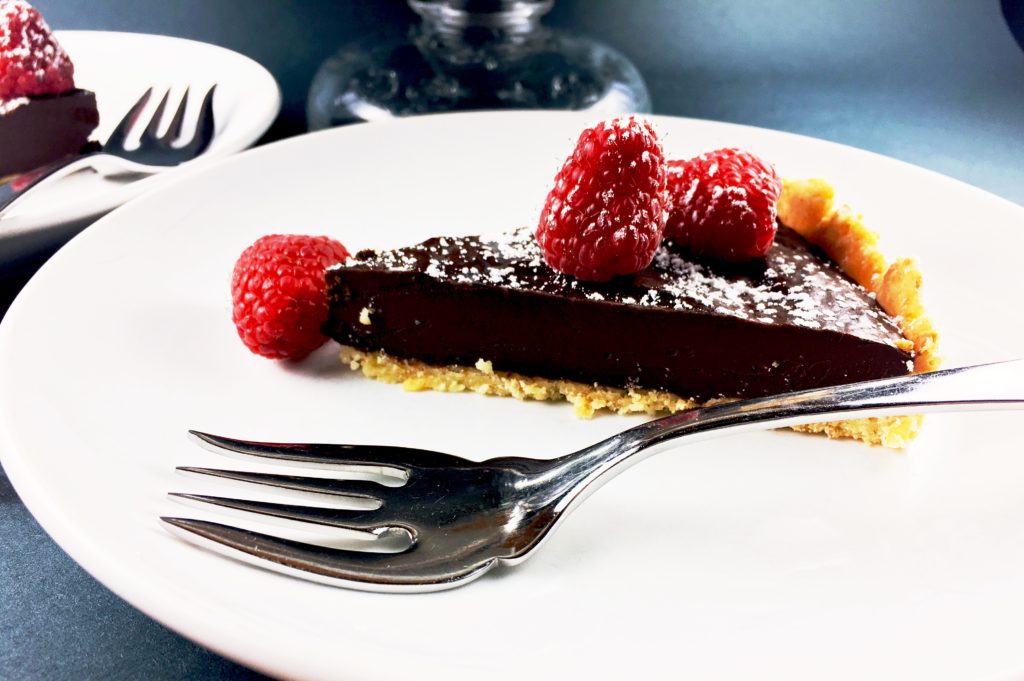 You can make this in a pan with a removeable bottom, like a tart pan or a springform pan, or if you don't have one, just make it in a 9″ round cake pan or 8″ square pan. Cut it into squares if you like.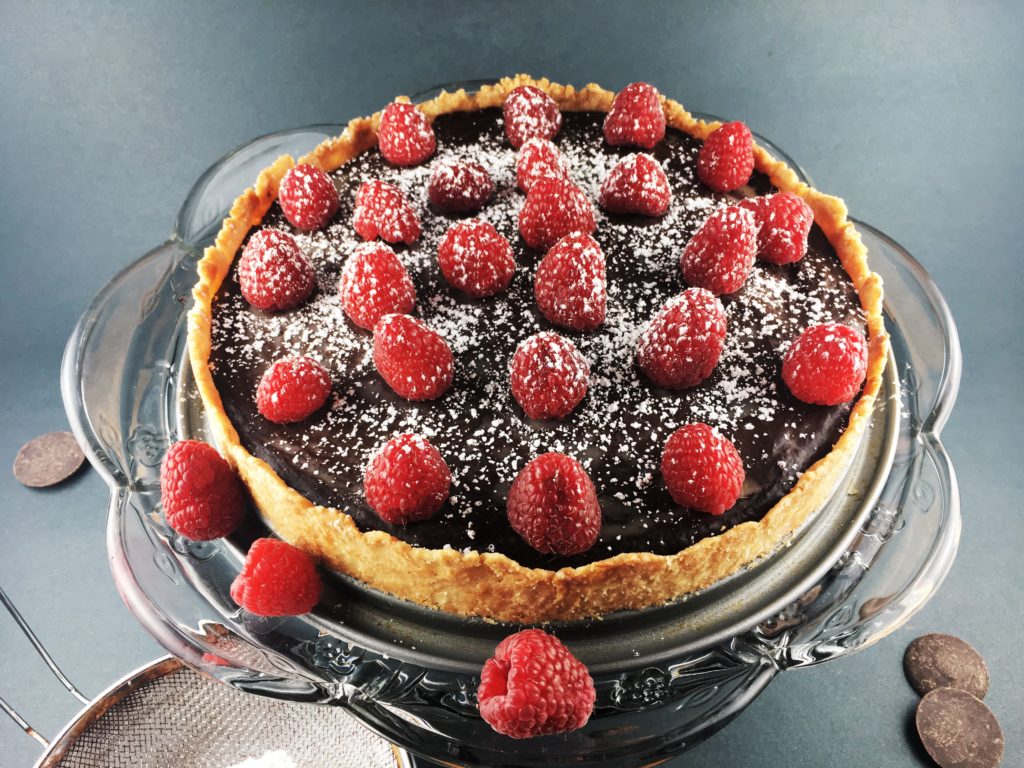 A perfect dessert for that romantic Valentine's Day you are planning!  Or a nice family dinner! Or if you are just dreaming of Paris.  Enjoy!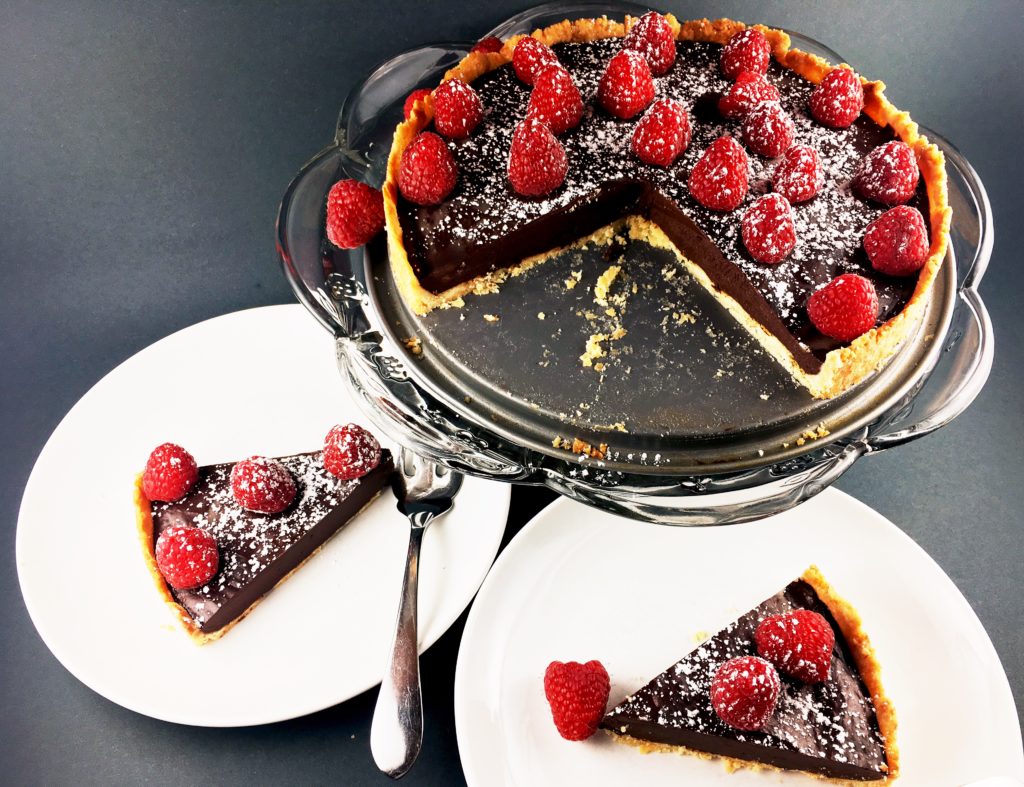 Pin for Later ->