Comfort food.  We all need it. We all crave it. Warm and cozy, like sitting by the fire on a snowy day. It evokes fond memories of our childhood or times with family….. But, (and I know I'm not alone in asking) could it please, just for once, be easy to make?  And is it too much to ask for it to be healthy?  Dave Lebovitz' Roasted Root Vegetables are easy to make and they are certainly healthy! And they indeed are comfort food.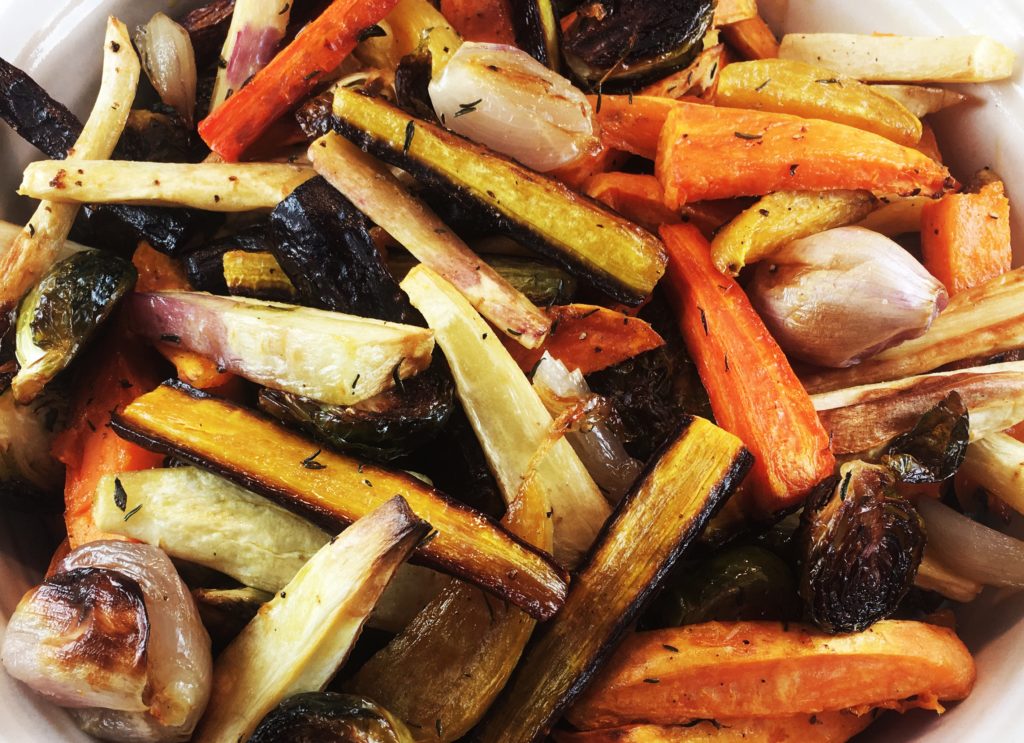 These veggies are so good, I'm pretty sure I could eat them every day all fall and winter, and still want more.  Really. I totally mean it. They are simple to prepare, and the recipe makes enough for at least 8 people, or some fantastic leftovers for me the next day.  They are good cold, too!  I know, I ate them right out of the Zip-loc bag I poured them into the night before!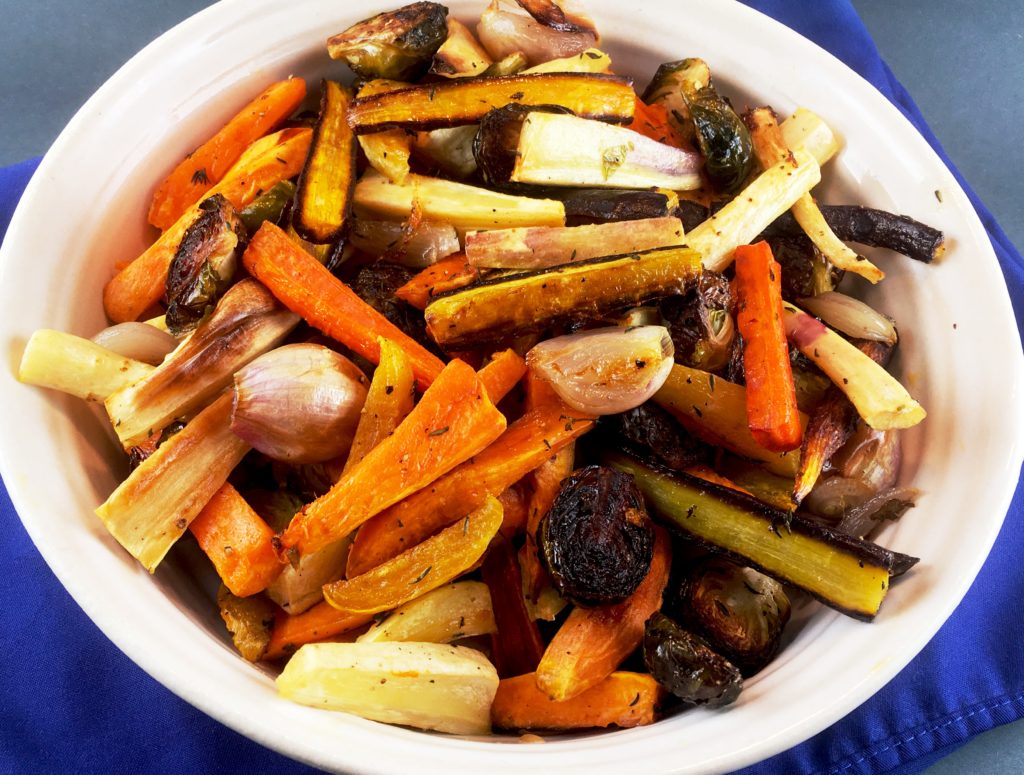 This recipe is from one of my all-time favorite cookbooks, My Paris Kitchen, by Dave Lebovitz. (You should put this on your Holiday List if you don't already have it. Each recipe is perfection, I swear.) This particular one is also pretty easy.  The veggies are in season and available in every grocery, and you are free to substitute any hearty vegetable you want.  The key is in the roasting.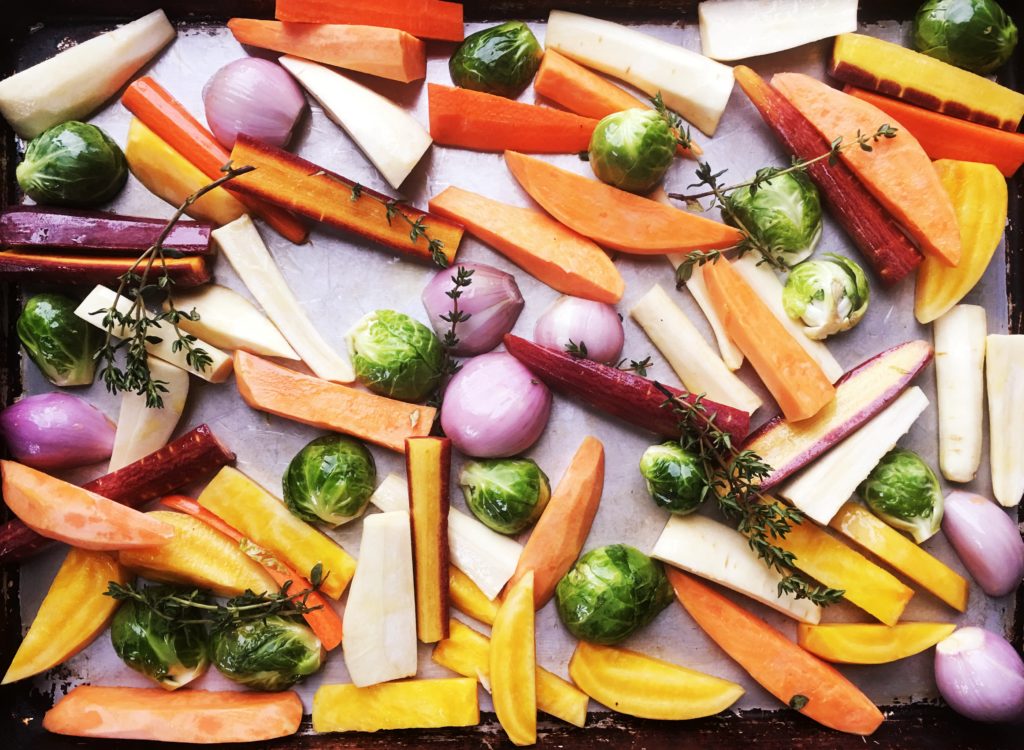 Roasting on a low rack (in a conventional oven or anywhere in a convection oven) caramellizes these babies and magnifies the flavors so what results are tender, sweet,  almost candied vegetables. So so yummy! You could even turn it into a "tray bake" by roasting bone-in chicken pieces along with the vegetables.  So just chop your veggies into "batons" or sticks, drizzle some olive oil, salt and pepper.  Toss into the oven, do something else….like…I don't know, watch the news, call a friend, have a glass of wine,  stir the veggies, go back to what you were doing, and Voila! The veggies are done!  Comfort food at its finest!
Enjoy!