Growing up in Indiana, I have to admit, I did not eat much Italian food.  Our community was full of people of German or Irish heritage, so I guess the closest thing we had was Chef Boy-ar-dee, whom I adored (BTW).  The occasional pizza or spaghetti was about as Italiano as we were. So imagine my surprise as a new college graduate, my first business trip to New York City (!),  a colleague gushed over a particular restaurant's "Nyo-key."  I looked over the menu.  Nope.  No Nyokey tonight, whatever that is – I was too embarrassed to ask.
Flash forward a few months to the point where I didn't mind asking a few questions.  "What is this g-NOCH-ee on the menu?"  When I heard it was not only the elusive NYO-key but was a pasta made with potatoes, of all things, I decided to pass.  What was I thinking?  Seriously, WAS I thinking?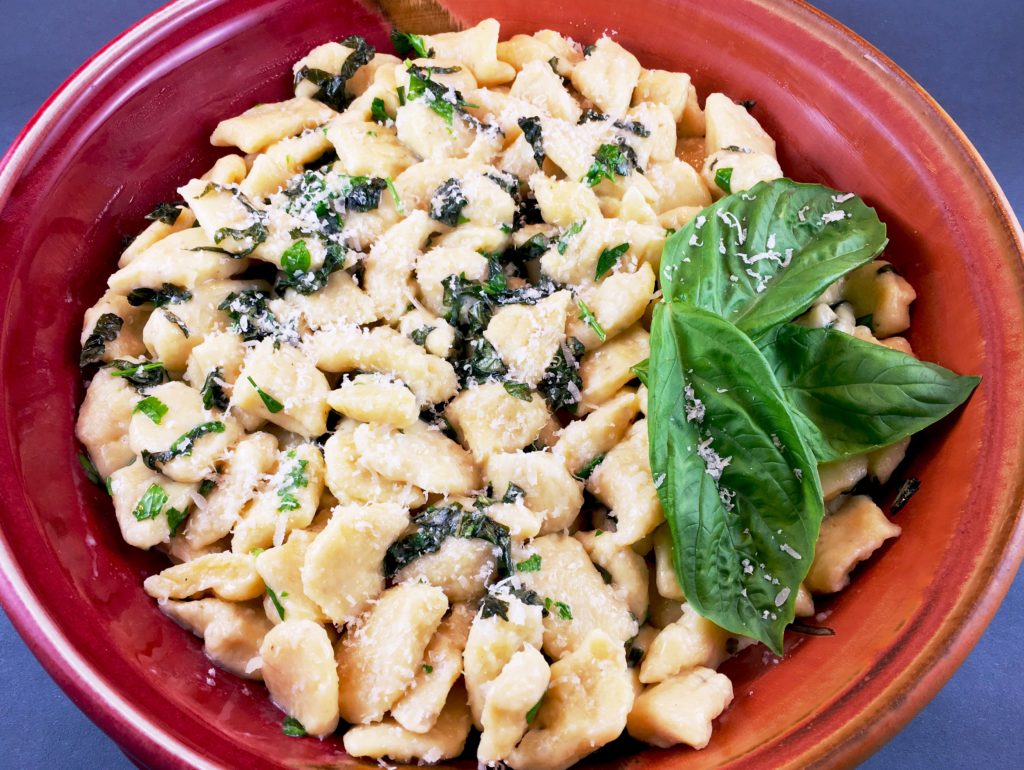 I've since learned that gnocchi is a word that means "pillows of love".  Just kidding, it actually comes from the Italian word nocca, which means "knuckle." So knuckles of love then.  Doesn't have the same ring to it, does it?  Gnocchi are light, tender, almost dumpling-like pasta that are delicious as a main dish or a side. Although you can buy them already made, making them is pretty easy and they are so yummy and versatile you can make them the way you like.  Substitute sweet potatoes for russets.  Use Pecorino or Ricotta instead of Parmesan.  Add some nutmeg.  Not bad idea in that bunch.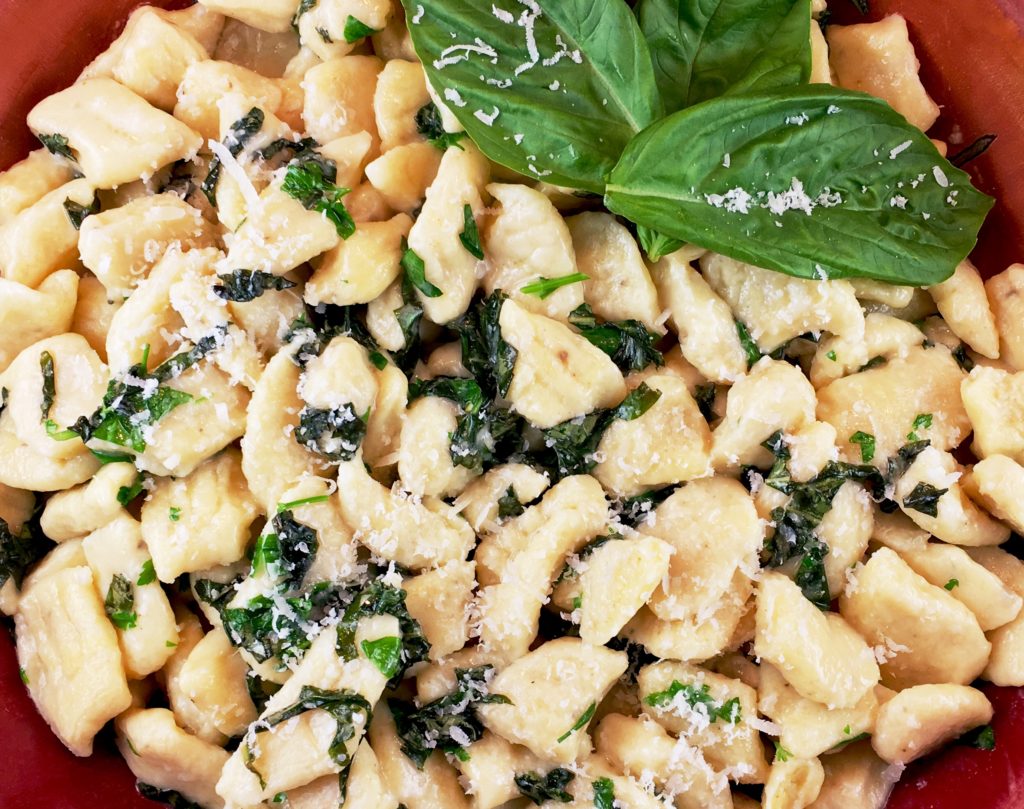 Our homemade Gnocchi recipe is from Michael Chiarello.  It uses baked russet potatoes, which are then shredded with a ricer or grated with a box grater.  To these, flour, egg yolks, cheese, nutmeg, salt and pepper are added. Mix it all together and cut into pillows.  The key to creating light and tender gnocchi is to handle the ingredients as little as possible.  No kneading is necessary.  Just roll the dough into ropes, cut and score with the tines of a fork.  Drop in boiling water and serve with your favorite sauce. Pillows of love!
Enjoy!