Did you ever notice there are some fresh fruits you just cannot …. trust? Yes, I said trust! You know what I mean.  Let's take fresh pineapple for instance…. It looks good.  It smells good. It isn't mushy or overly firm. You buy it, take it home.  Look forward to that juicy, tart, sweet, tangy, delicious flavor…and (the horror!) it's dry and kind of tasteless.  Gosh darn it!  Maybe it's just me.  In fact, it probably is just me.  But that is my experience with about half of the fresh pineapples I purchase.  So when the pineapple is featured, like in this Homemade Pineapple Upside Down Cake, sometimes…I have to admit, …I buy the can.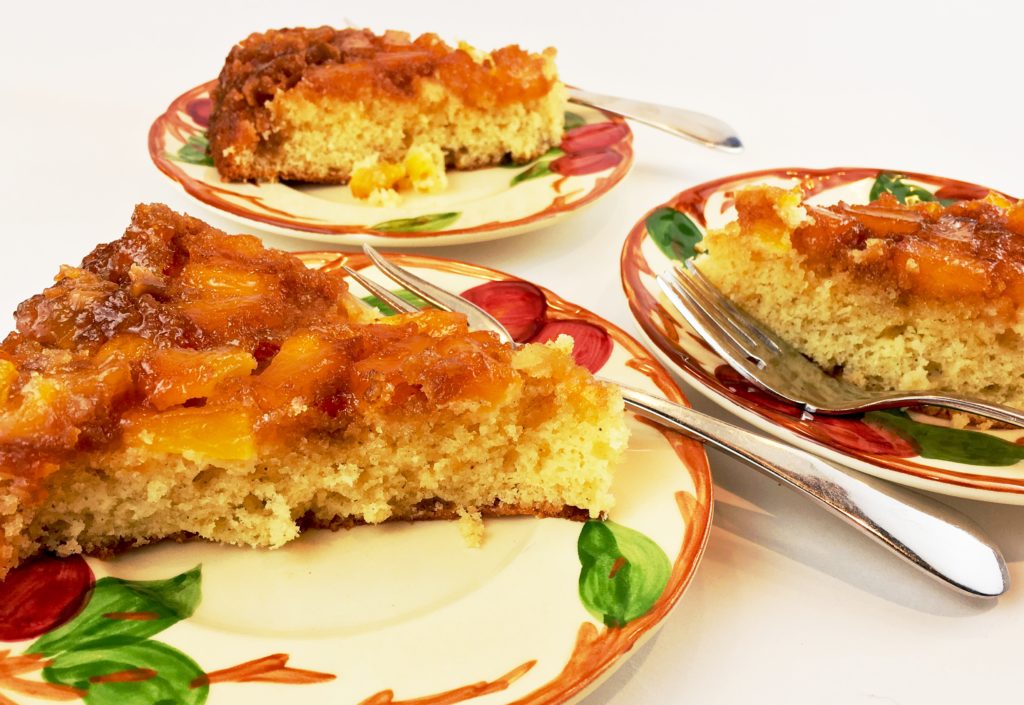 For this recipe, I chose a cake batter that also included some of the juice from the can, so the pineapple flavor carried through the cake and the topping. Sometimes this might produce a less moist cake, but for this cake, the buttery topping works its way into the cake enough that it is so good, so buttery, so pineapple-y, you really just can't stop eating it.  Is that bad?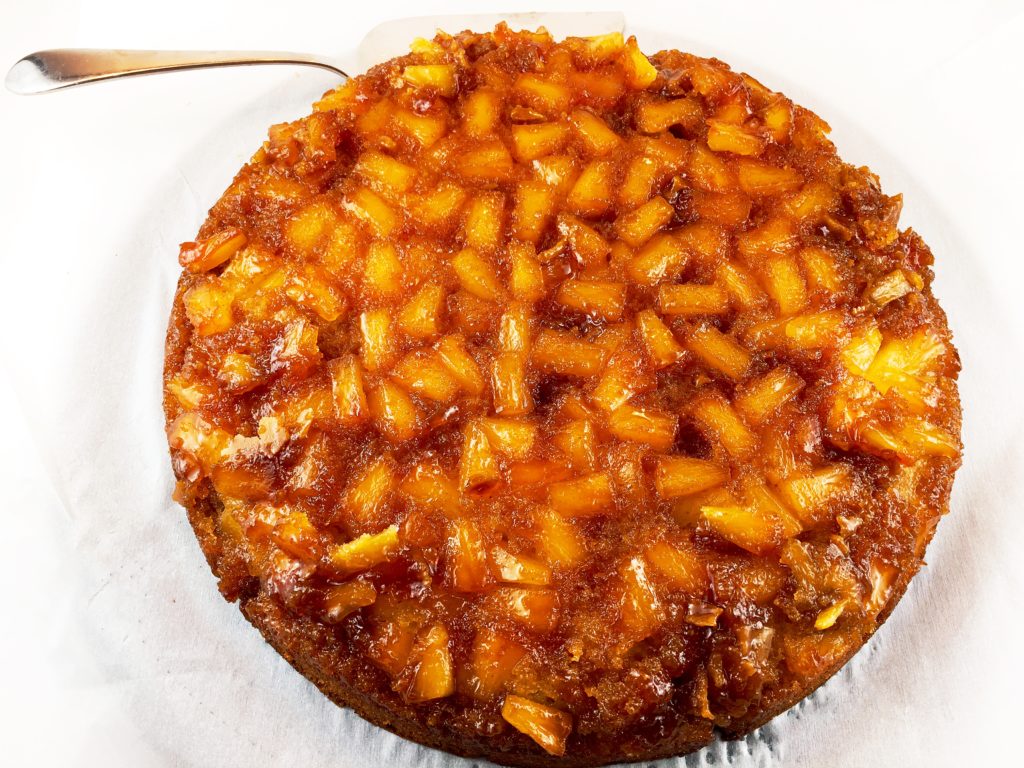 Also, Pineapple Upside Down Cake is the perfect dessert to make during the pumpkin-gingerbread-candied fruit-peppermint season, too!  Sometimes you can just get a bit too much of those, and this cake is light and tangy and refreshing with its beautiful tropical vibe.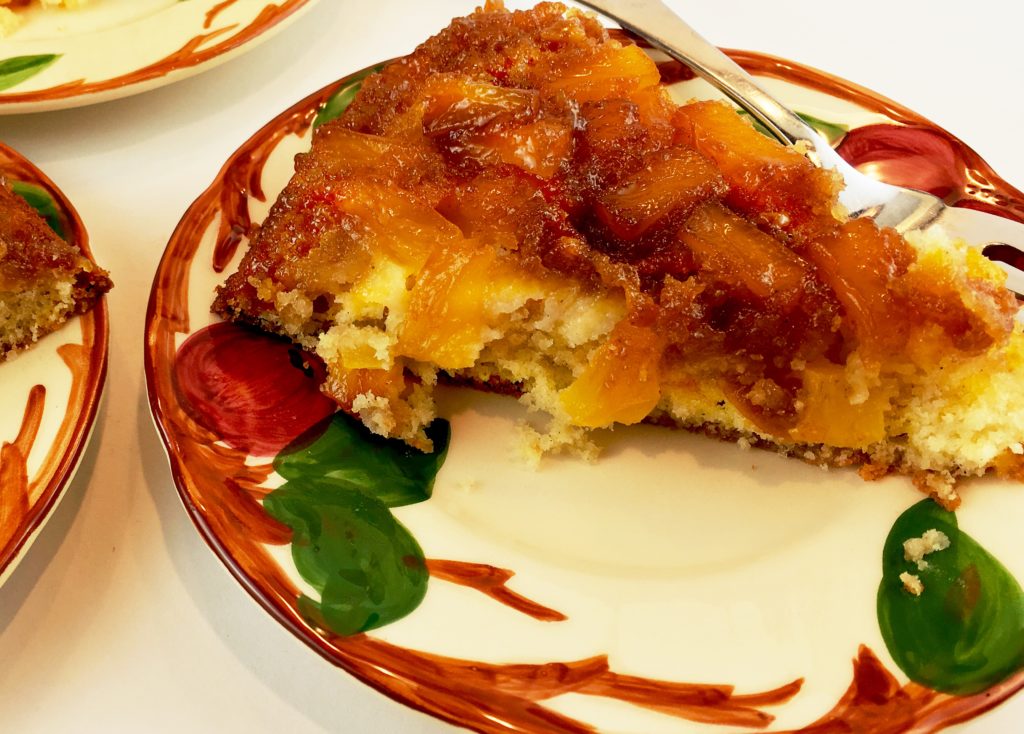 So go buy a (trustworthy) can of pineapple! And Enjoy!