I admit I was skeptical.  I've been seeing all of these pumpkin-with-pasta recipes thinking, "Isn't pumpkin for sweeet things? Could it really work with pasta?"   After cooking this Pumpkin and Sausage Lasagna, the answer to that question is now clear:  "Absolutely! Yes! Where has this been all my life?"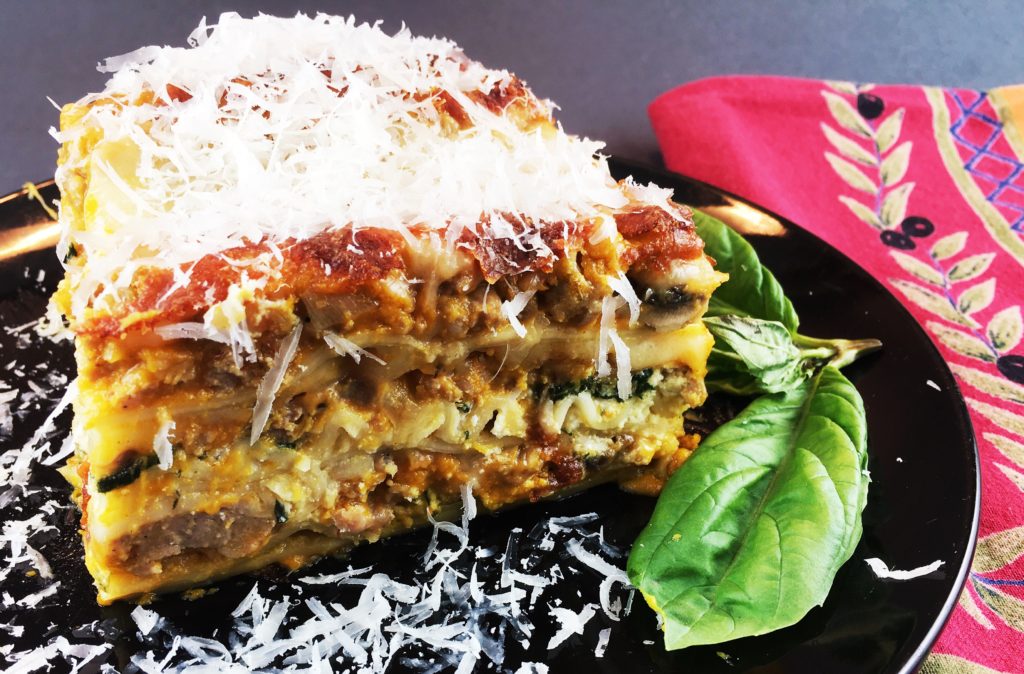 This recipe was inspired by an episode of The Kitchen.  On this particular show, a lasagna made with canned butternut squash purée was featured.  The hosts of the show just raved about how tasty this dish was.  So we decided to make it, but canned puréed squash was not available in our local grocery.   Instead, we used pumpkin, since, as we know, most canned pumpkin is actually squash anyway. (The horror! ?) But, like the hosts of The Kitchen said, what really makes this dish special is the combination of the creamy pumpkin with the sweet sausage all nestled in layers of perfectly-cooked pasta and a touch of spinach.  Yummmmm!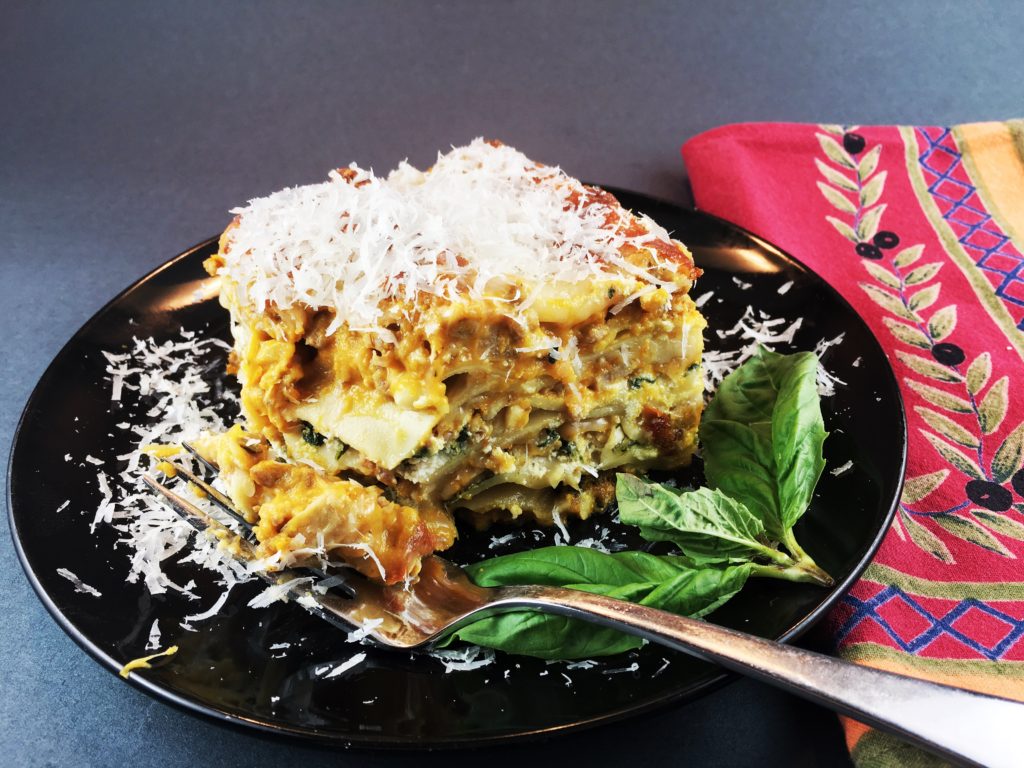 I think this recipe works because the pumpkin, when combined with the cheese and a little cream, provides a richness without that kind of "squash-y" flavor and truly highlights the sweetness of the sausage.  The method of cooking the lasagna noodles, too, leaves them perfectly al dente so the dish is filled with a texture and heartiness perfect for those cold fall nights.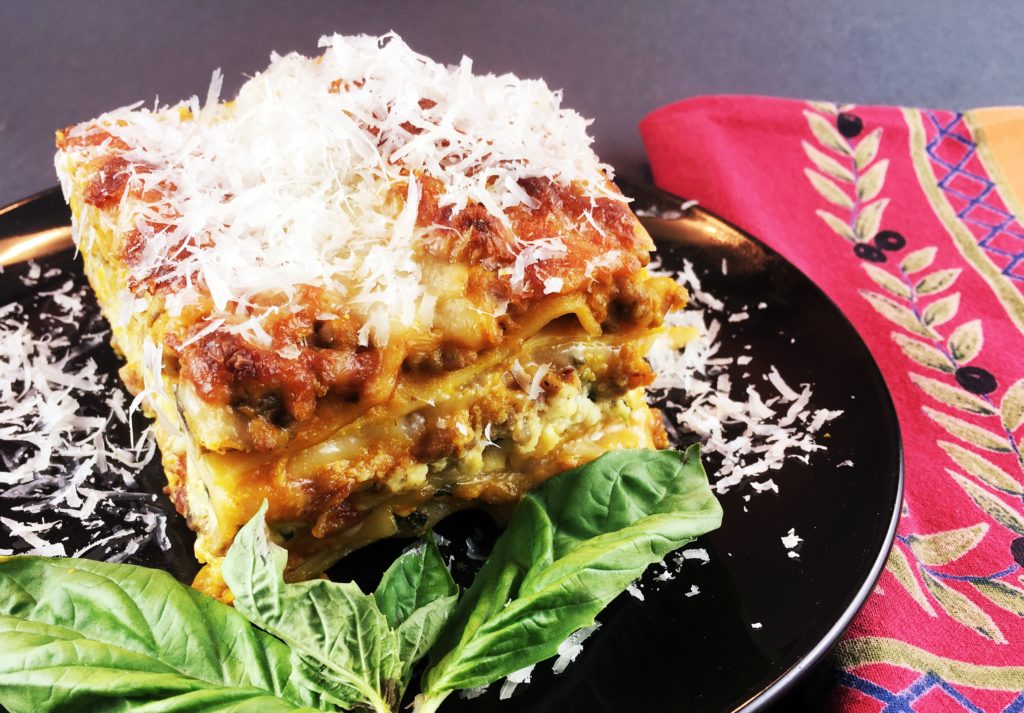 This lasagna is so beautiful and toasty coming out of the oven you will hardly want to wait the recommended 15 minutes to serve it, but you must!  You will be rewarded with easy to cut portions filled with yummy delights!  I promise!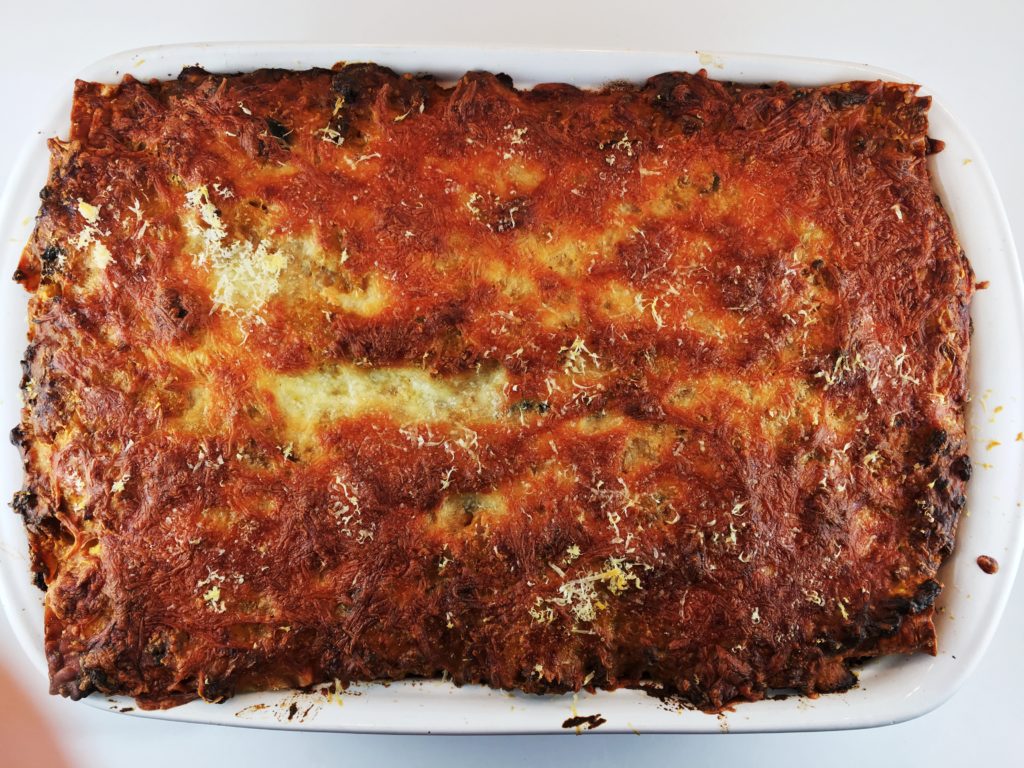 Enjoy!