This year, I've raised the bar on my favorite Gingerbread desserts! Last year, I made a lovely Chocolate-Gingerbread Cake, and also turned the leftovers of that cake into an Incredible Chocolate-Gingerbread Trifle.  But I like to up my game every now and again, so I've added a bit of orange essence to the chocolate, and created this Chocolate Pie with Orange Essence in a Gingerbread Cookie Crust. I don't know about you, but my mouth is watering right now!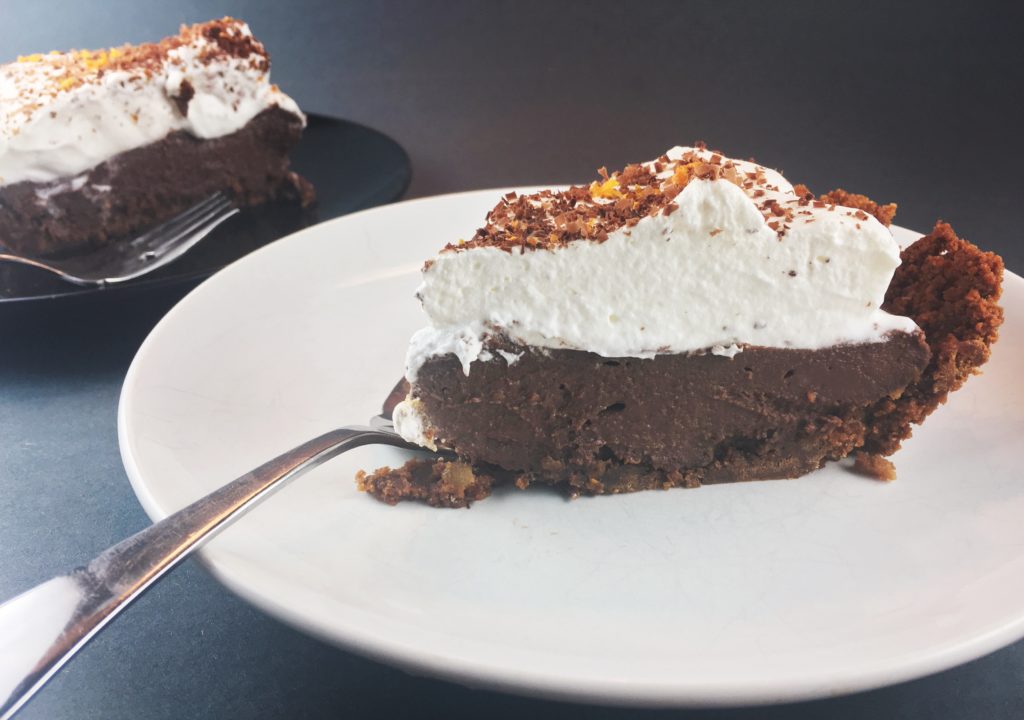 If you have never tried Gingerbread with chocolate together, I'll let you in on a little secret – once you do, you will never be able to eat gingerbread without thinking, "Boy, this could use some dark chocolate!"  It's a combination bordering on addictive, and so now, this duo is part of my Fall and Winter Holiday standards.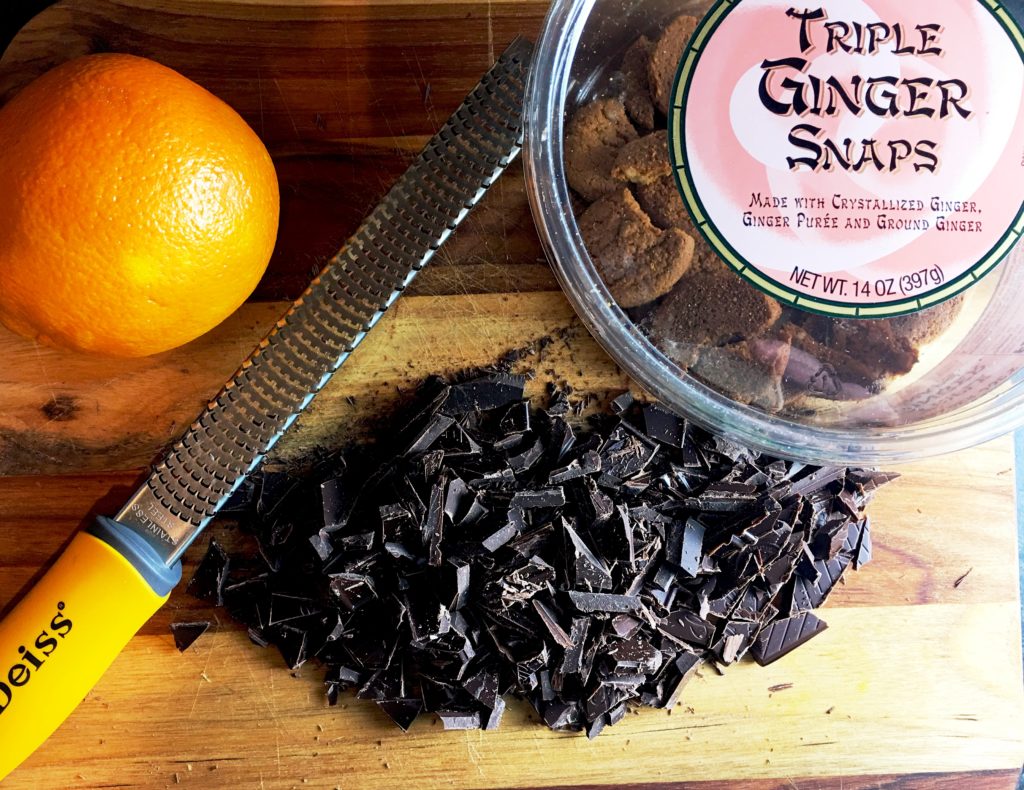 In this recipe, the zest of just half an orange, when added to a standard chocolate custard recipe, complements both the chocolate and the ginger flavors and makes this pie truly holiday-worthy.  And like most of the desserts I make, it is not too sweet but rather chock full of lovely flavors.  It's a bit of a grown-up twist on the chocolate pie, but fortunately kids love it, too!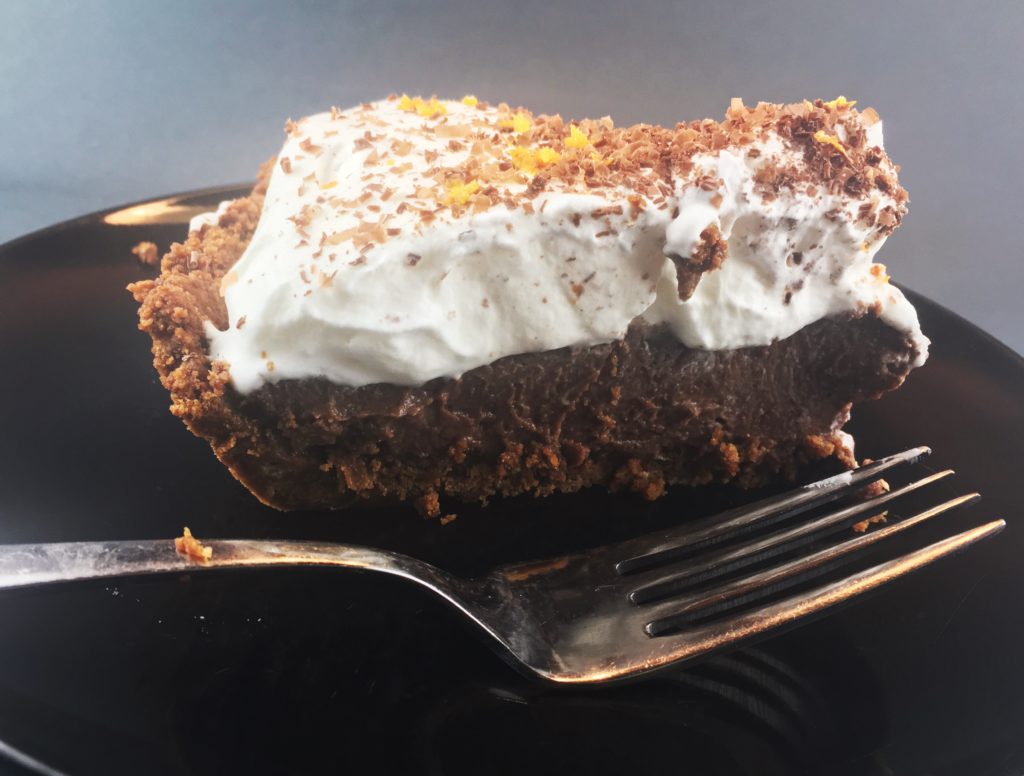 I love the Triple Ginger Snaps from Trader Joe's, because they have little tiny pieces of crystallized ginger in them that add not only flavor but a lovely texture.  They make the perfect Gingerbread Cookie Crust.  Add a smooth, thick, dark chocolate custard and some whipped cream and you have Holiday Magic!  Thanksgiving, Christmas, or New Year's perfection!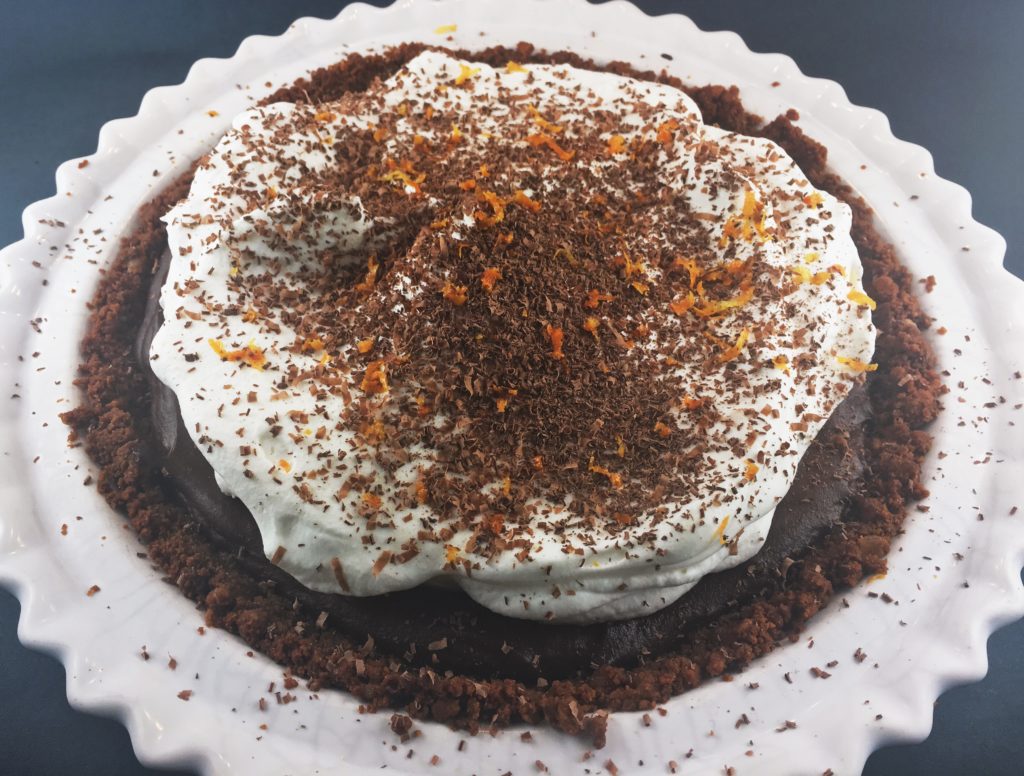 So, go ahead and raise your gingerbread game!  Add some chocolate!  Add some orange! And, enjoy!