You caught my eye.  Stopped me in my tracks.  Page 94. You beautiful, inviting, Apple Gingerbread Cake, topped with gorgeous translucent apple slices in a caramel sauce, lying atop the best gingerbread cake I've ever had.  If you aren't screaming, "Autumn is here!", nothing is.  And you didn't disappoint.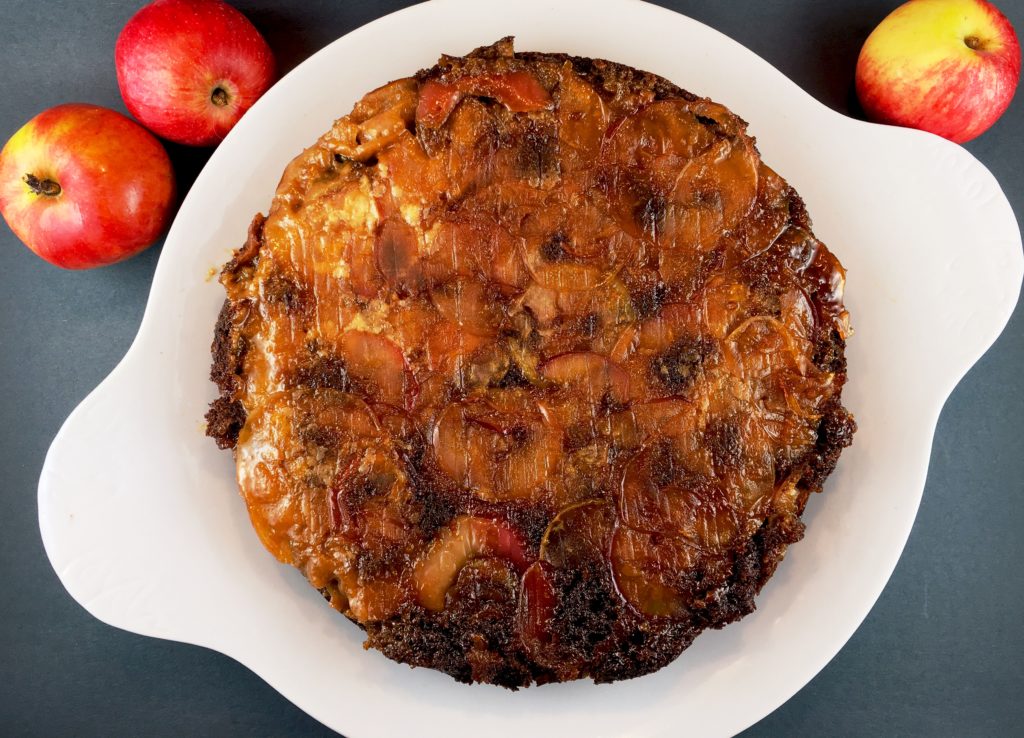 Now MY version of this cake is not quite as lovely as the one depicted in the October Bon Appetit, but it is as delicious, I'm sure. The moist gingerbread cake is perfectly spiced with real ginger, cinnamon, nutmeg and cloves, and when topped with a the caramelly sauce and the sweet-tart apples, you might want to just go ahead and ask for seconds right away.  I mean, … to avoid the fight over the last slices. You know how ugly that could get, just saying.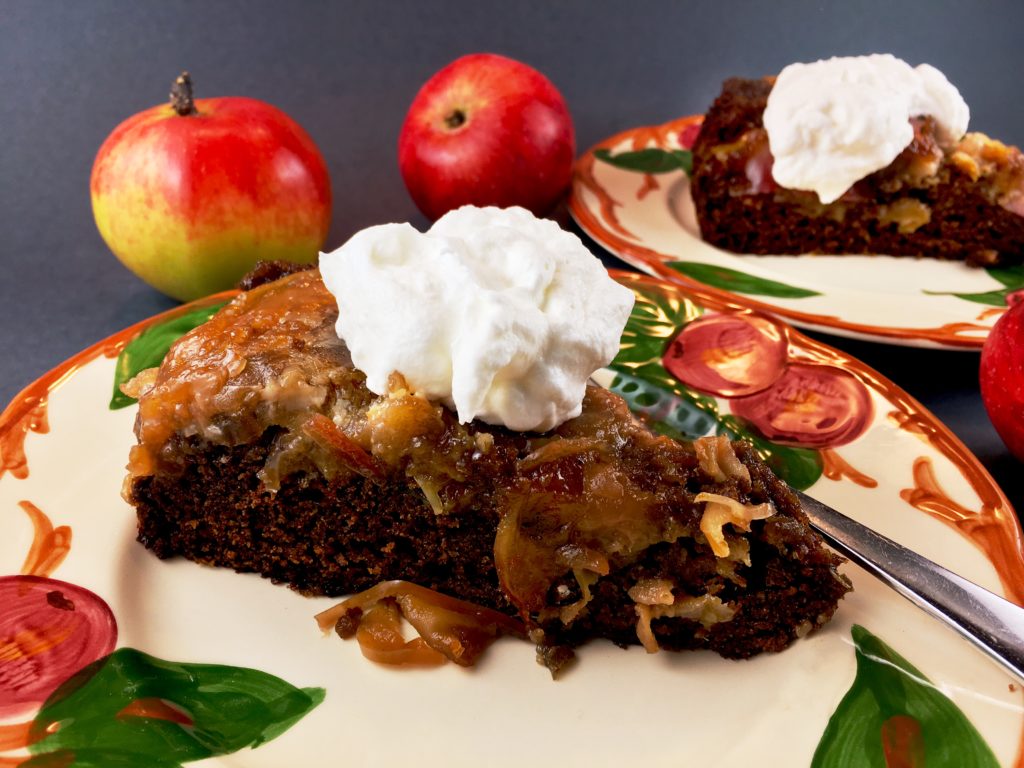 It's worth mentioning this recipe isn't the simplest. Although you don't need an electric mixer, it does involve a couple of bowls, a skillet and a saucepan of water.  But if you have some time, it is sooooo worth it.  Or, you can simplify it by chopping the apples instead of thin-slicing them. That way, you can avoid hand-layering the top of  the cake. (Although it is lovely with those apple rounds on the top.)   It tastes like a recipe your Grandma would've made….if she'd had this recipe.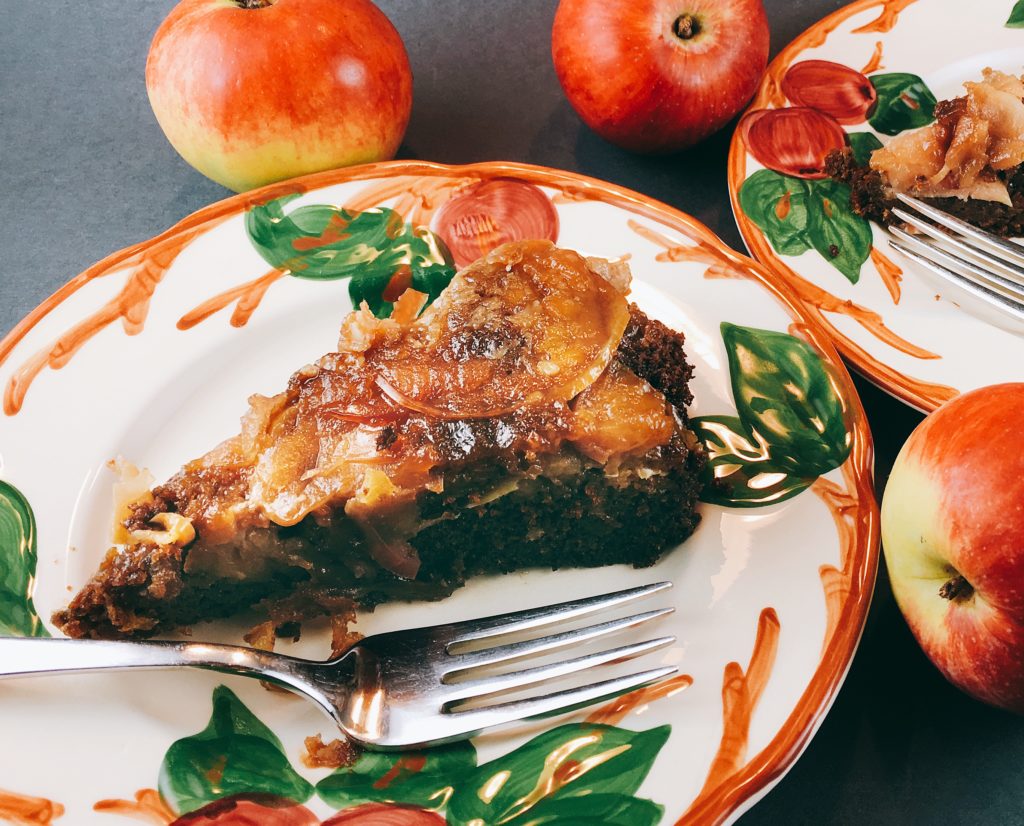 Enjoy!