I am often credited (teased about?) with "designing an outfit around a pair of earrings" or "designing a room around a napkin".  This dish did not need a less-than-obvious source of inspiration.  I made this Spicy Shrimp Corn Chowder because of a beautiful photo!  That photo was one from Playful Cooking, a beautiful and inspiring food blog!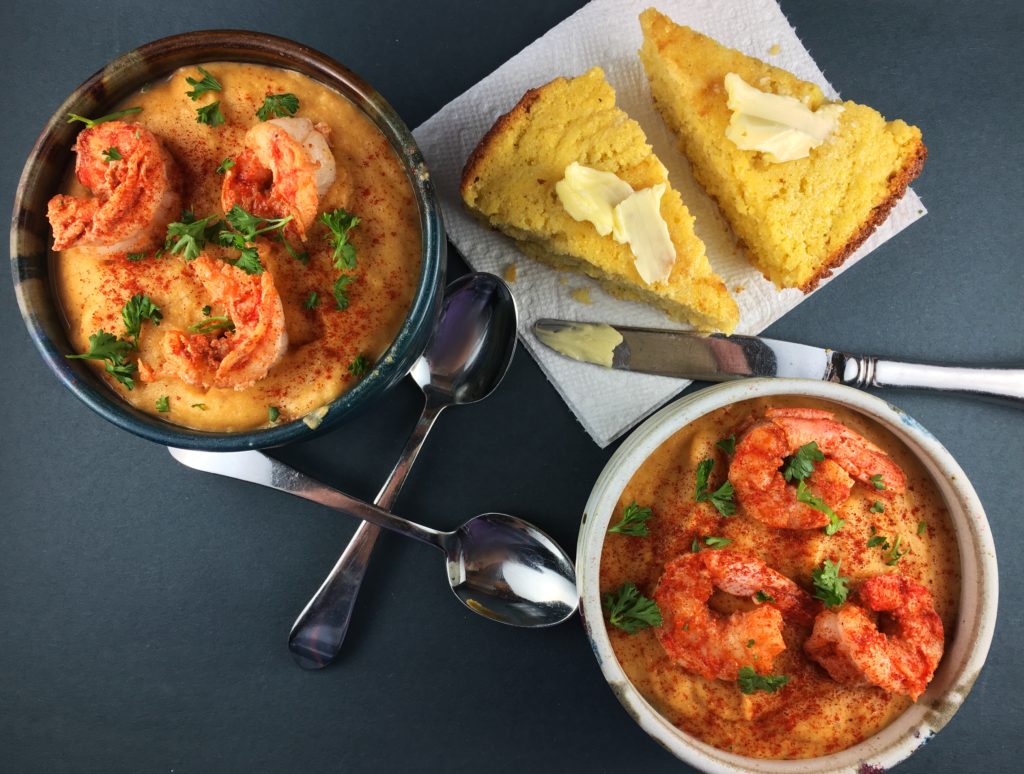 That photo showed a lovely soup garnished with corn and a beautiful seared shrimp.  Gorgeous!  Since I'd never made a corn chowder and the last days of fresh corn were quickly escaping, I knew I should make this chowder pronto!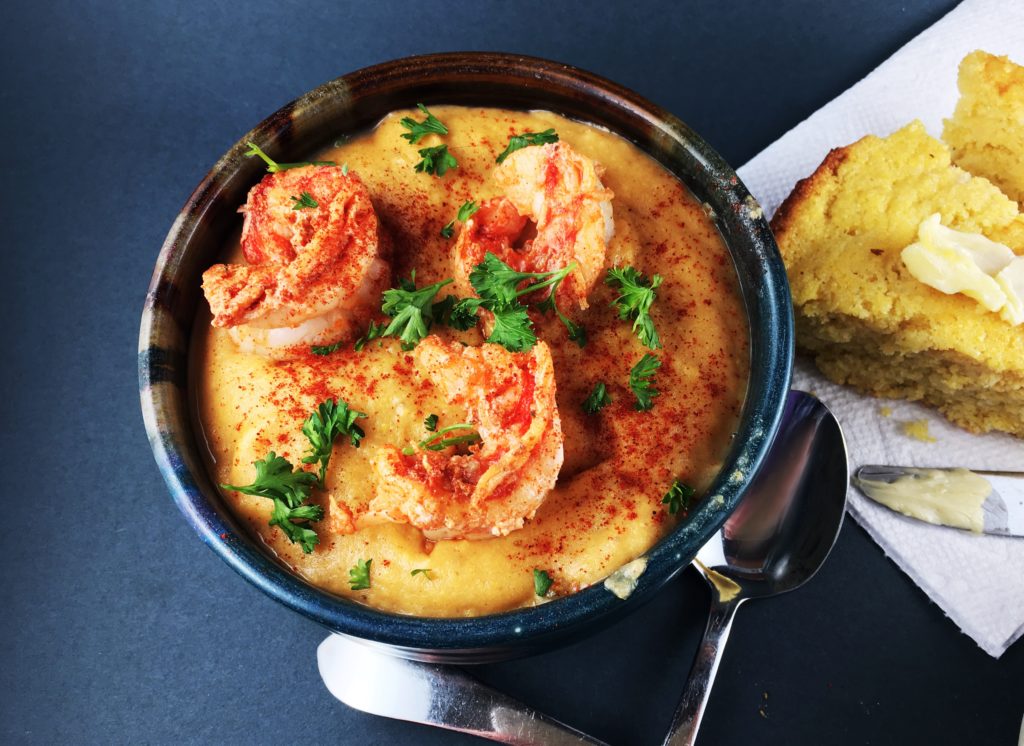 One of the things that attracted me to this recipe was the fact that it is a hearty chowder, made thick and satisfying by pureeing the vegetables rather than adding copious amounts of cream.  This way the flavor of the corn, onions, pepper and leeks shines through.  The spices are warm and inviting.  And it is easy to make, and you can make it quickly or simmer it for an afternoon. A great recipe for early fall!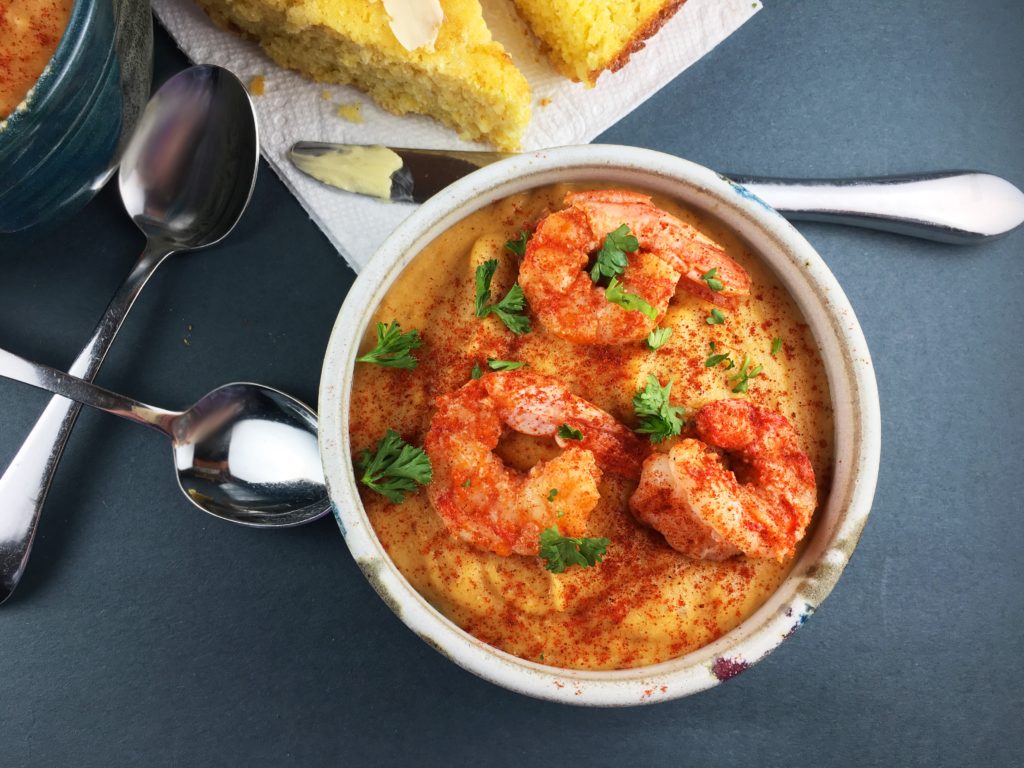 Hopefully this Chowder recipe will inspire YOU! Enjoy!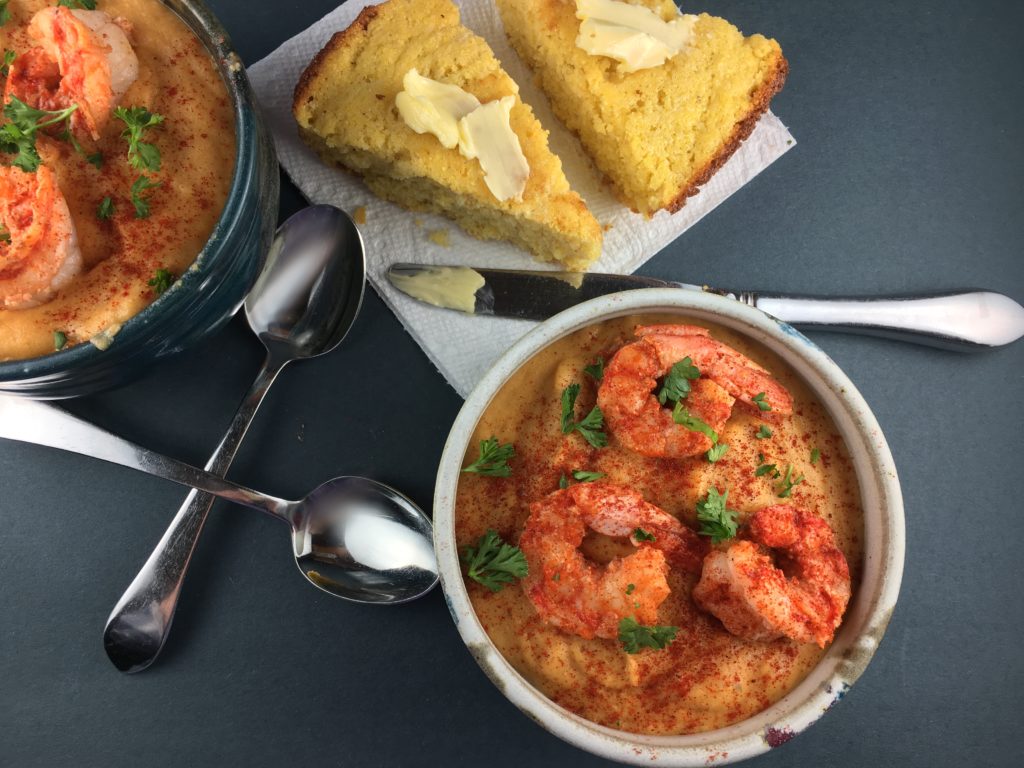 Pin for Later ->