You've heard of "breakfast for dinner." (If not, be sure to check out my last post,  Shakshuka, and see just how scrumptious it can be.) As good as that is, I now bring you the Dutch Baby, also known as  "Breakfast for Dessert!"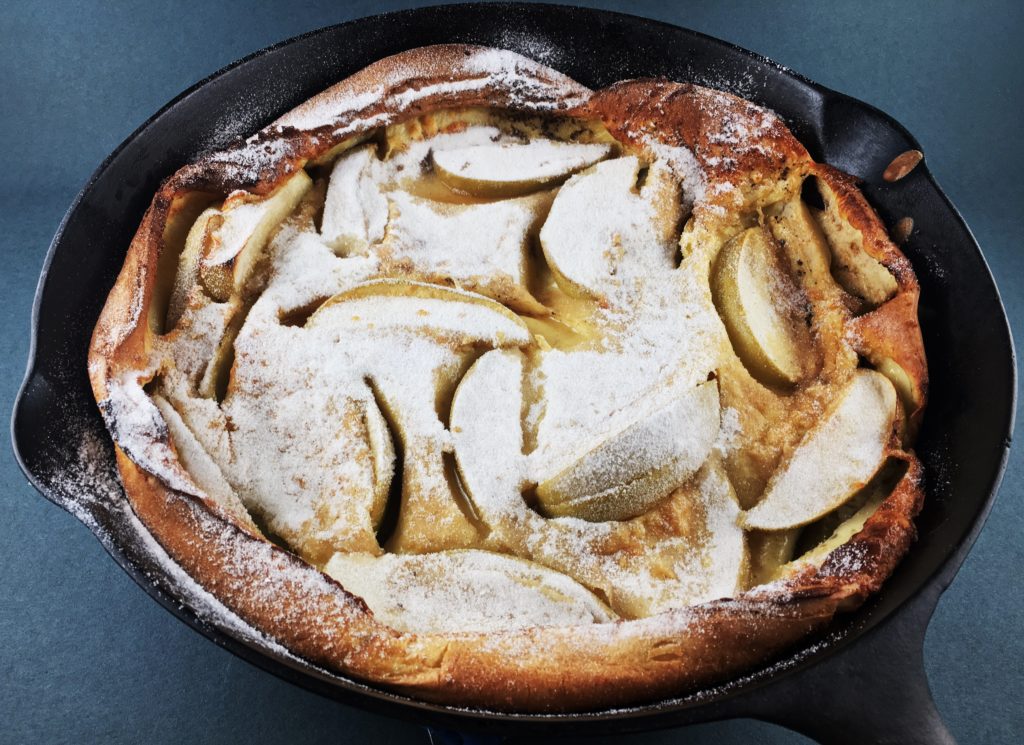 A Dutch baby is basically another version of a pancake, so it is often served at breakfast or brunch.  A little fruit baked into a puffy pastry that is crispy around the edges and tender in the middle, it has enough pie vibe to transport it to dessert.  Just sweet enough.  It doesn't matter when you eat it, what's important is that you eat it.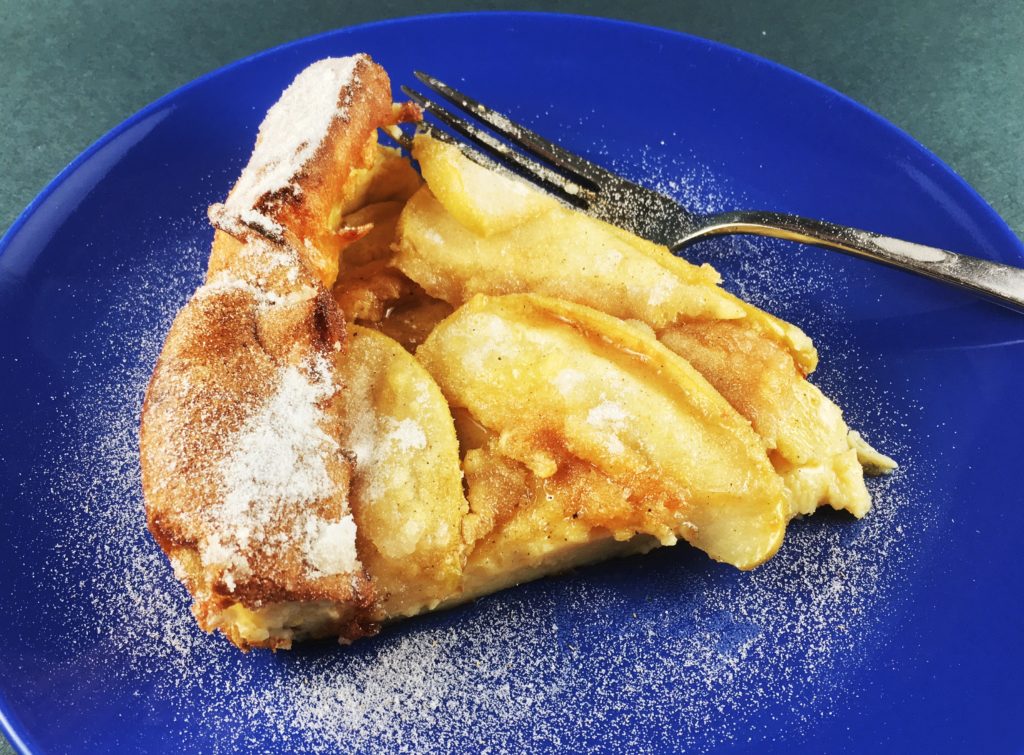 This recipe, from Martha Stewart, has just the right amount of sweetness, together with the beautifully fragrant and autumnal flavor of cardamom that it is practically addicting.  So delicious. And so easy to prepare.  The keys here are to 1) preheat the cast-iron skillet to crisp the pancake crust, and 2) prepare the brown butter. Now I know brown butter can be a bit intimidating, but if you just approach it with a "no fear!" attitude, all will be well, I promise.  A few minutes and a bit of fortitude.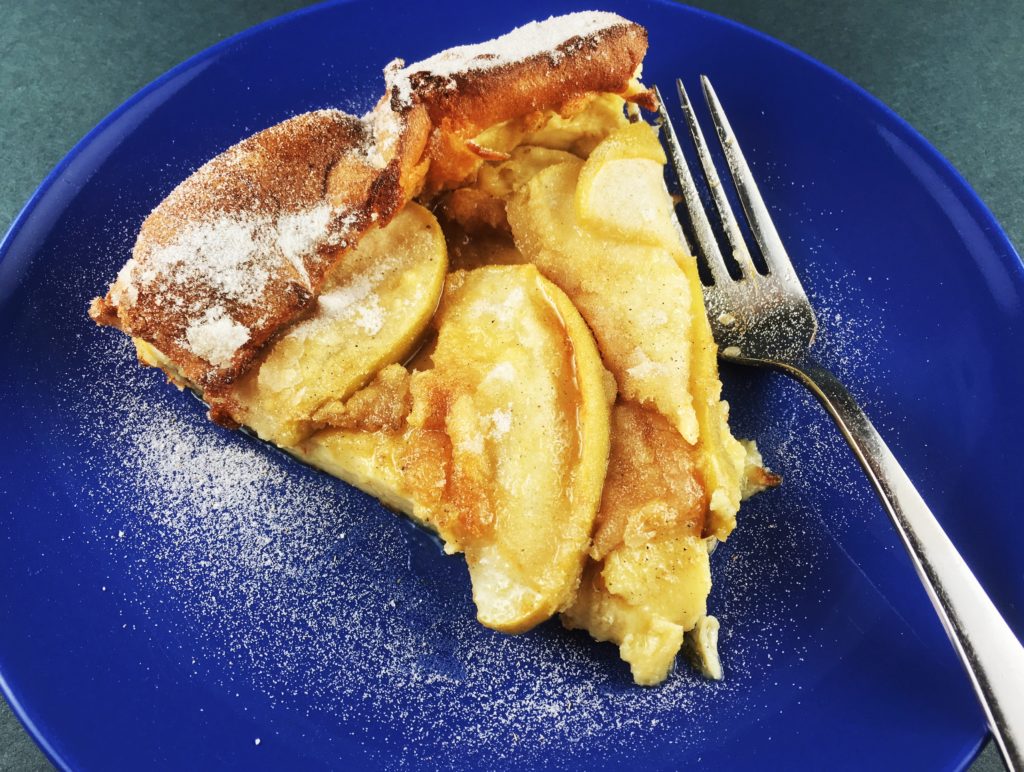 We served it for dessert but the leftovers were so good for breakfast, I believe it will be on my next brunch menu.  Maybe with a pear, or cherries, or blueberries.  Oh, the possibilities!  Enjoy!