Hey, who wants shakshuka?  How often do you ask that in your house? After cooking this dish, I guarantee my family will hear this question much more often in the future – and not just because shakshuka is a totally fun word to say(!). This dish is not only beautiful to look at, but it is utterly delicious and healthy, too!  And, best of all, so easy to cook with ingredients you likely have in your refrigerator and pantry right now!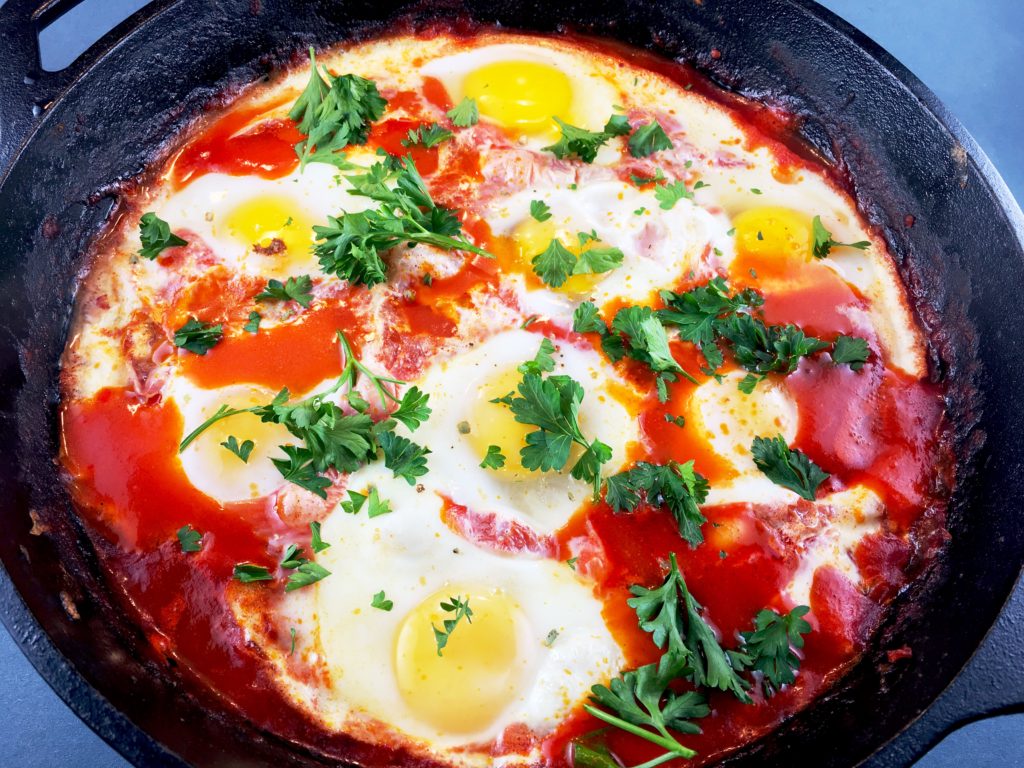 So where did this recipe originate?  Well, just a single Google Search will let you know that, … well, … it's maybe a little unclear.  The dish is likely Israeli, but also has roots in Tunisia, Morocco, as well as other Middle Eastern countries. So, take your pick.  Call it anything you like.  It's magnificent. Partly because it contains a selection of my favorite spices – Cumin,  Paprika, Cayenne Pepper.  Wow! I couldn't live without any one of these, and they are all here!  Feel free to add more or less of each.  I've used a bit more of each than many recipes ask for, and I found it perfectly seasoned.  (A little bit of hot sauce was even sprinkled over the top!)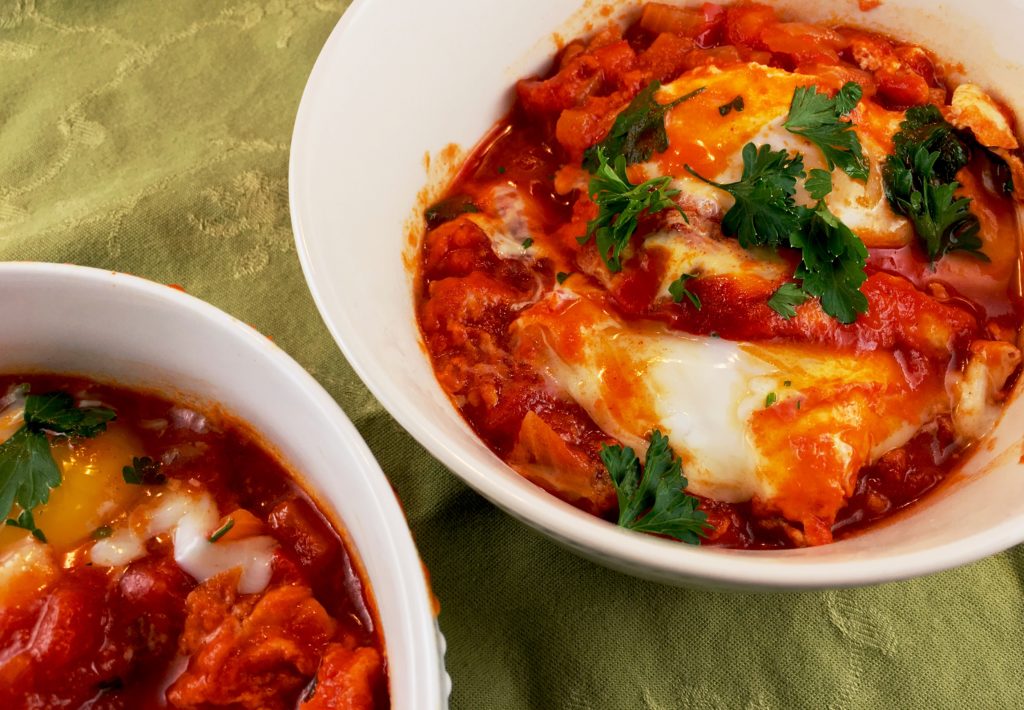 I would describe this recipe as eggs poached in a simmering bath of tomatoes, peppers, onions and spices.  But just one taste will tell you it is SO MUCH MORE! This stuff is utterly and completely delicious!  You will make it again and again!  Breakfast, lunch, or dinner.  Shakshuka works for any of these.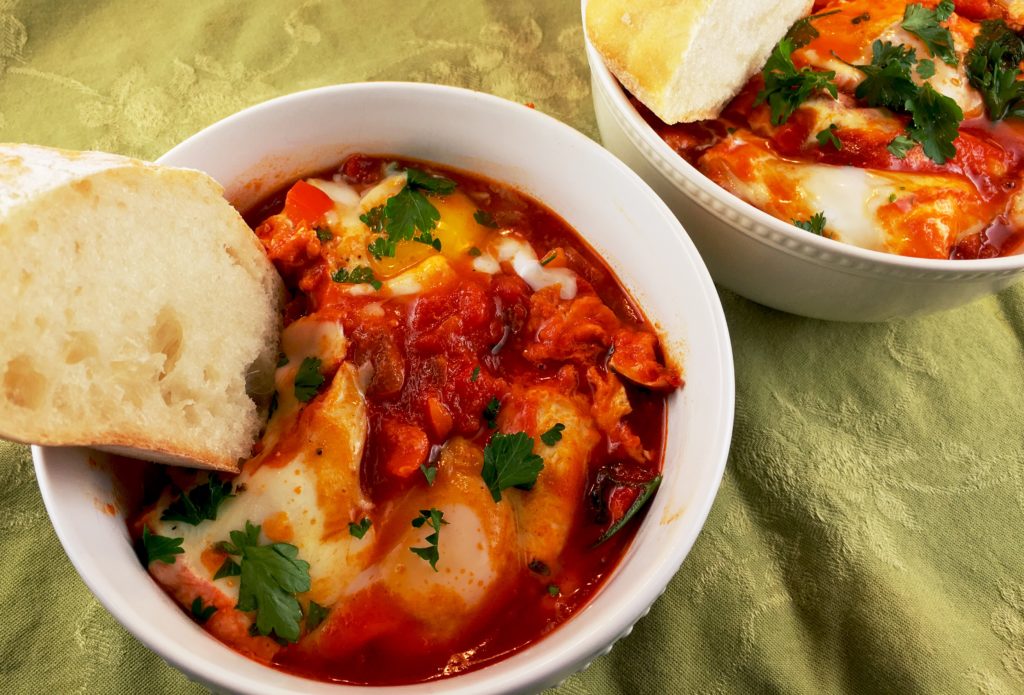 And don't forget a loaf of crusty bread or some warm pita to scoop up that rich tomato sauce.  Seconds, anyone? Enjoy!
And you can Follow my blog with Bloglovin !