Sometime in the early 1970's, my Mom got a Pressure Cooker.  We thought it was the funniest kind of contraption, and had a tough time figuring out how exactly it worked.  It had a lid that locked, and a little "hat" on top of the lid that jiggled noisily back and forth when something was cooking.  And whatever was in there, it seemed to cook in no time flat.  We were also told it was dangerous – it might explode with all of that pressure – so don't touch it!  Especially the jiggley noisy hat. (Ok, we were kids.  I think Mom and Dad didn't want us trying to open the hot pot.)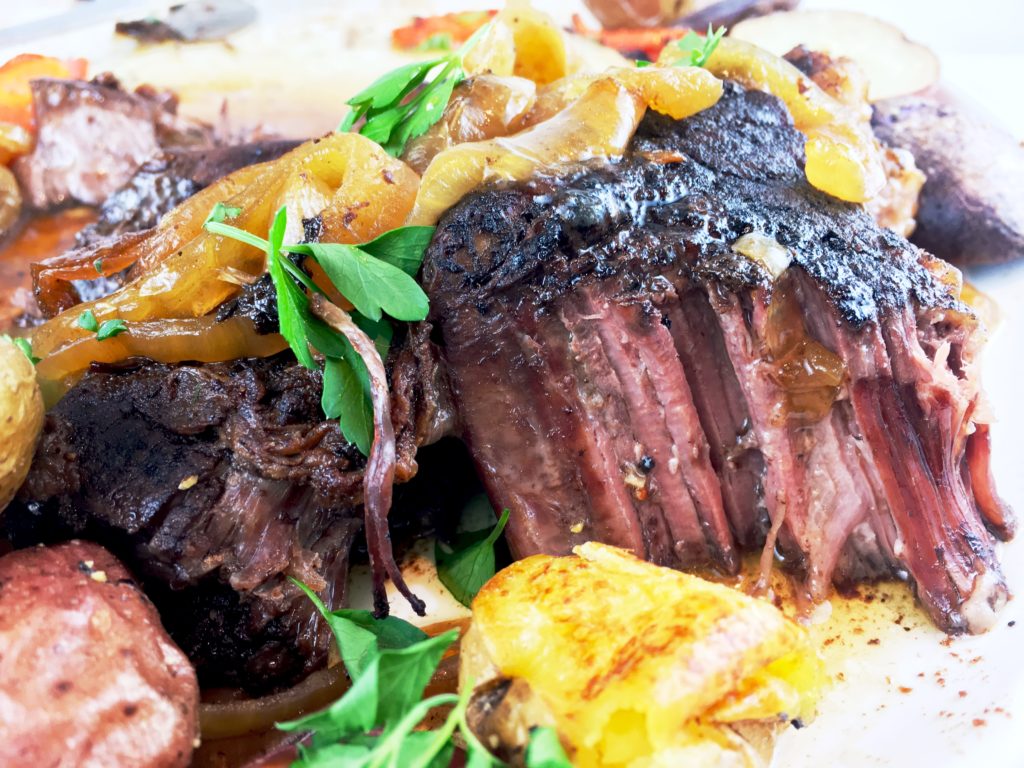 I have to admit, some delicious food came out of that funny speed cooker.  And by "some" I mean one dish. I only remember a single dish ever being cooked in the Pressure Cooker – something called "Swedish Pot Roast" and, My Oh My, was it de-lic-ious! I think the recipe came from the little cookbook that came with the pressure cooker.  We loved Swedish Pot Roast as much as any other dish Mom ever made.  It is that good.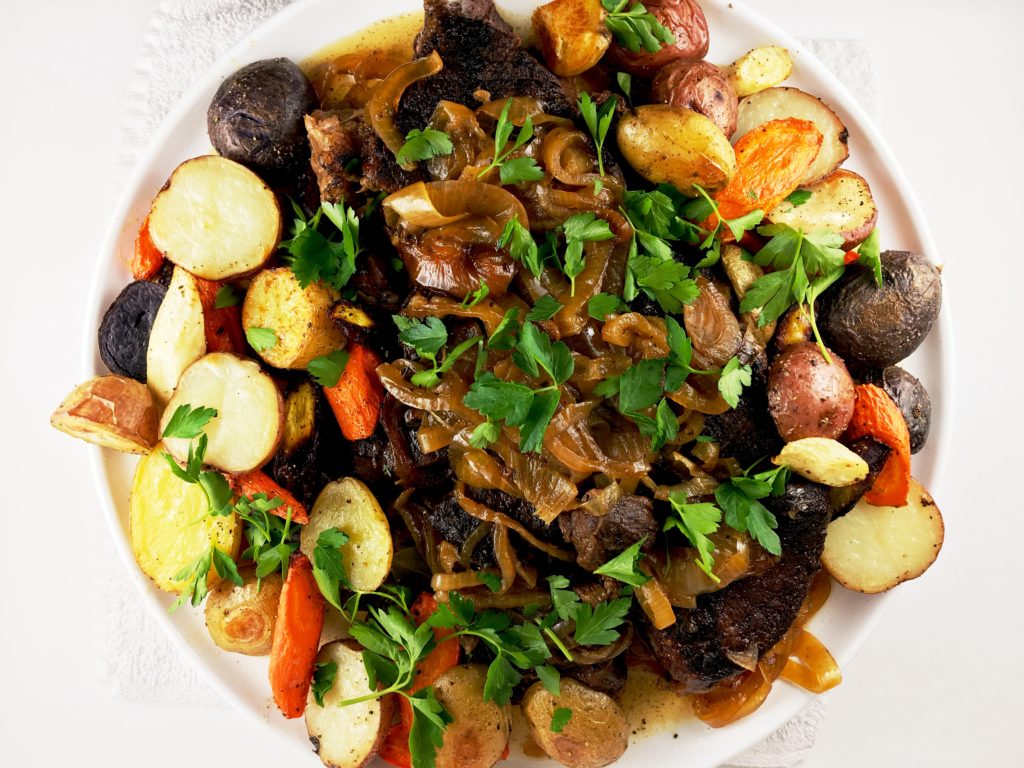 Now, several years ago, I was trying to think of something new to cook for dinner when I fondly recalled the flavors of this ultra-tender, fall-apart-with-a-fork roast:  a little wine vinegar, which sweetens up a bit with cooking, some beautifully carmellized onions, and the warmth of a bit of cinnamon, nutmeg, and ginger.  Wait…..did you read that right?  What?  Cinnamon, Nutmeg and Ginger?  Those are cookie spices!  Why yes, they are!  But in my house, they are also Swedish Pot Roast Spices!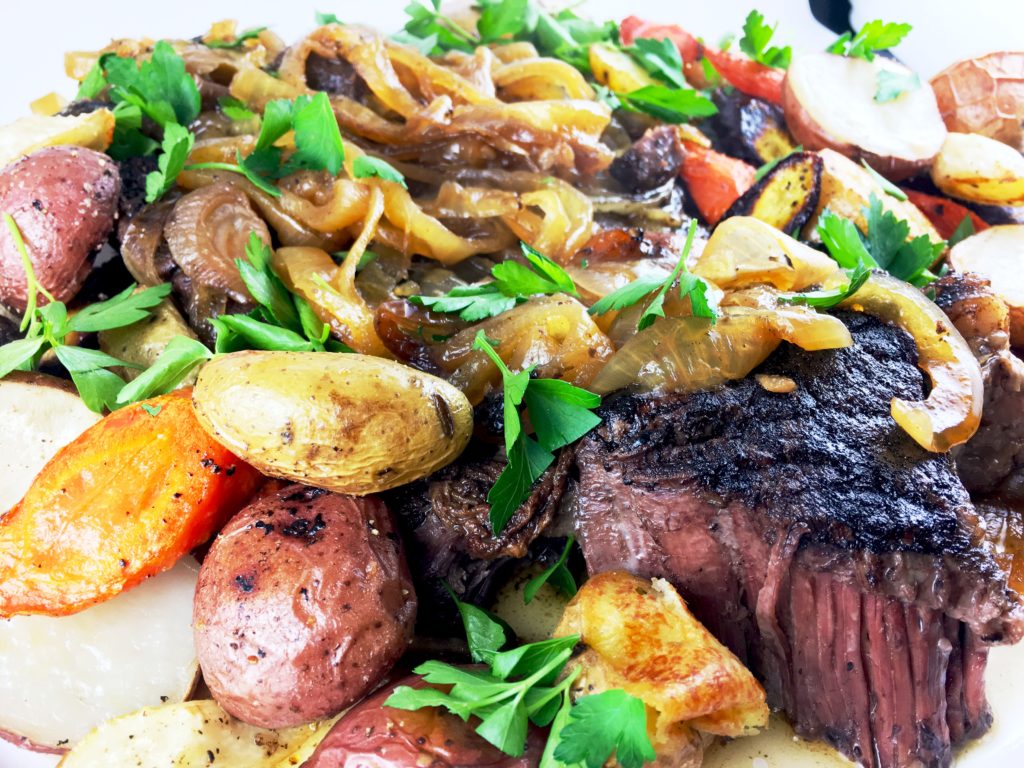 You will not believe the beautiful flavors these spices add to the beef.  Did I mention they are delicious?  Anyway, I looked long and hard for a Swedish Pot Roast.  I asked my Dad, I asked my sisters, I asked my friends, I asked my Swedish friends – they had no idea what I was talking about.  I'm guessing this may not even be Swedish. (!?) No one knew where I could find this recipe.  The only solution? Internet.  Of course.  I Googled "Swedish Pot Roast", and found several recipes.  All exactly the same recipe.  So I guess everyone's Mom made Swedish Pot Roast in a Pressure Cooker?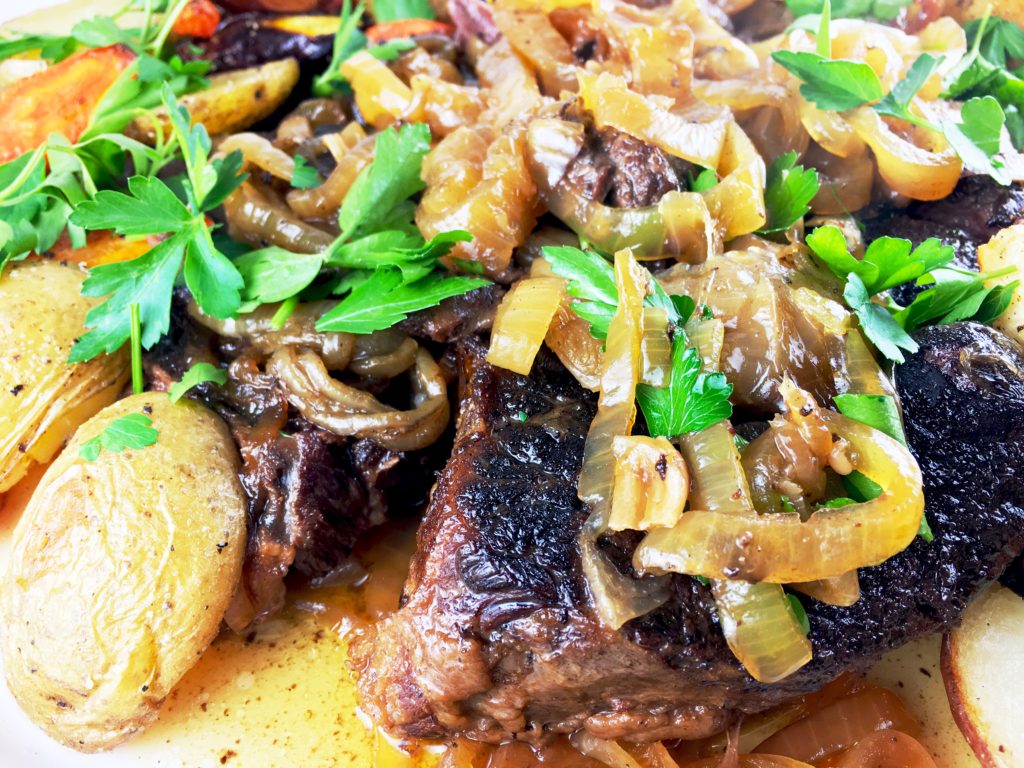 Anyway, here's the part I hate:  I don't even have a pressure cooker.  Drat!  So I tried it in a Crockpot.  Same recipe, same ingredients, same amounts.  About 9 hours.  So easy to prepare.  I didn't sear it, though, just rubbed the spices and poured over the sliced onions and liquids.  It was great!  So this time, I used my Dutch Oven, searing both sides, then assembling it it that same pan, and placed it in a 250F oven for 6 or 6 1/2 hours.  Delish!  Even better than the CrockPot.  That being said, if you have a Pressure Cooker, that's the way to go.  If not, either of the other two are not only acceptable, but fantastic! (Although I'd give the Dutch Oven the edge.) I'd love to try an Instant Pot.  If you have one, please let me know what you think! I imagine it would be perfect for this recipe!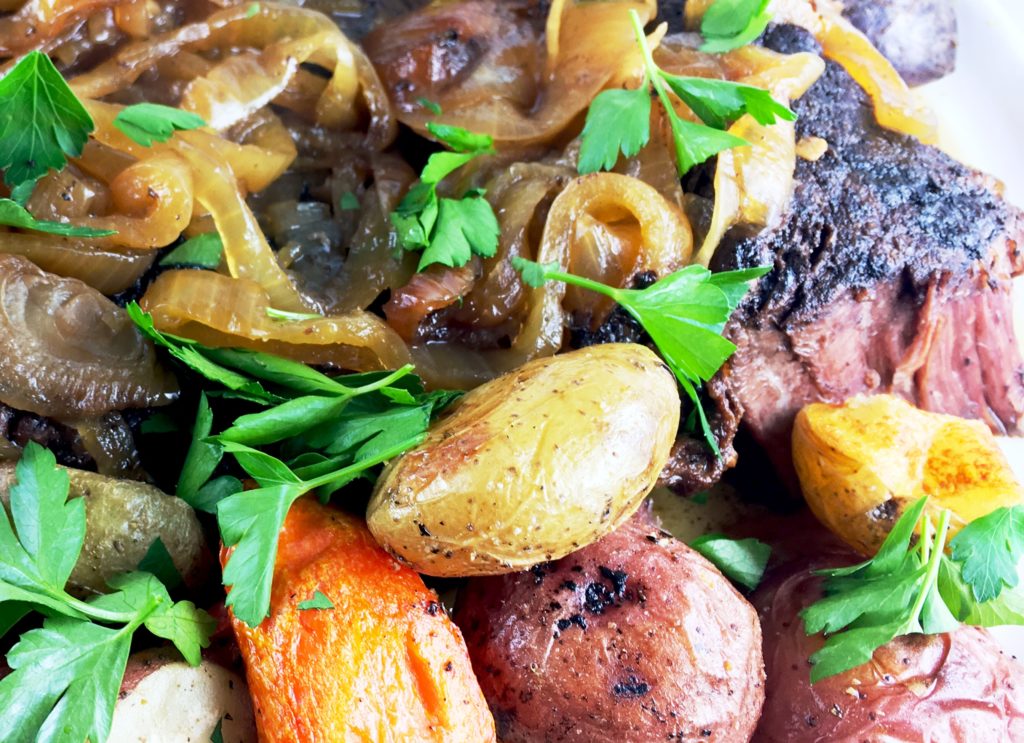 So don't be afraid of the Pressure Cooker! Or the cinnamon!  Both are SOOO worth it for this Swedish Pot Roast!  Enjoy!
Pin for Later ->