This is about the coldest winter I can remember here in the Pacific Northwest.  It's been in the 30s way more than usual. Being from the MidWest, I feel like such a baby saying that. Growing up, I remember weeks of sub-zero wind chills, the kind of cold that makes you coat feel crispy. Days on end with 2-3 feet of snow drifts and walking to a school only to see what seemed like mountains of snow plowed to the sides of the playground.  Yep, I've officially become a weather WIMP!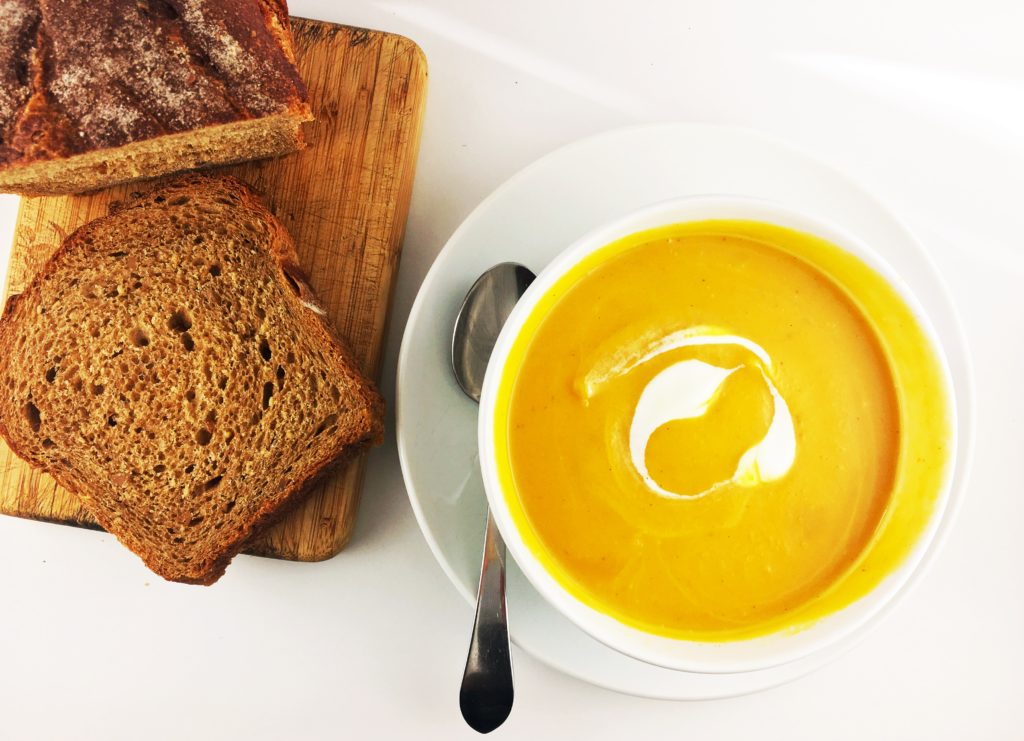 But that wimpiness has upped my soup game.  When it's cold here, and I'm sure where you are, nothing sounds better than a hearty bowl of hot soup.  I've learned many recipes, but often the simple ones are the ones I return to over and over, until I can just kind of "wing it", not even needing a recipe.  Butternut Squash Soup is one of those.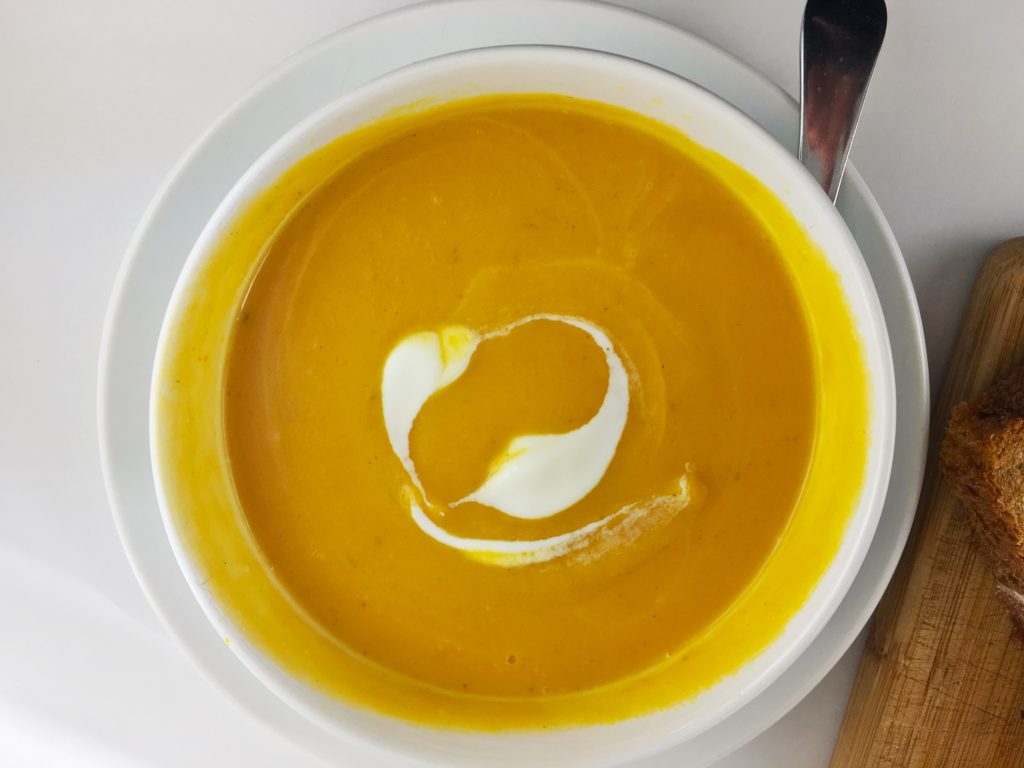 I saw this recipe in last week's Sunday paper, and knew it was the perfect dish for dinner that day.  So warm, so silky-smooth, I could hardly wait to make it.  And, with only a few simple ingredients, a bit of chopping and my favorite immersion blender, this soup was made.  I adapted my recipe from the one in the paper, but the list of ingredients is the same with just some amounts and proportions changed.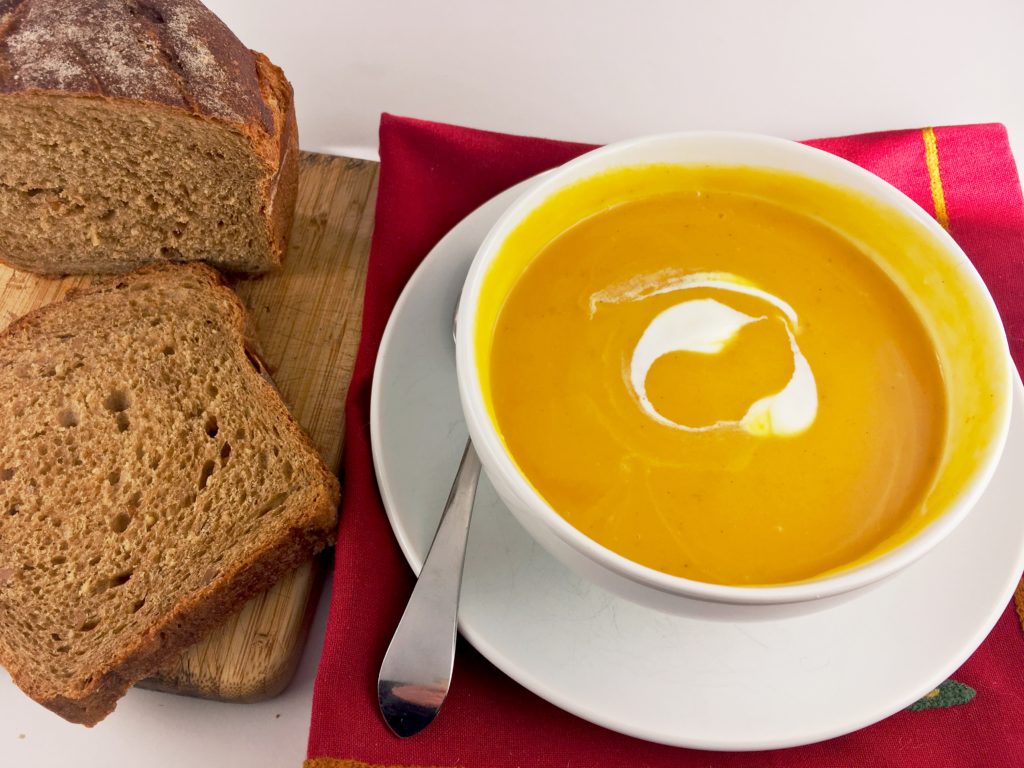 The thing I like about this recipe is that you roast the squash, rather than chopping it up and boiling the pieces.  It is so much easier to just scoop out the softened flesh, and I think the roasting somehow makes it a bit, I don't know,…richer, …sweeter?  Just better, for sure. And, with so few ingredients, the flavor of the roasted squash is simply amazing.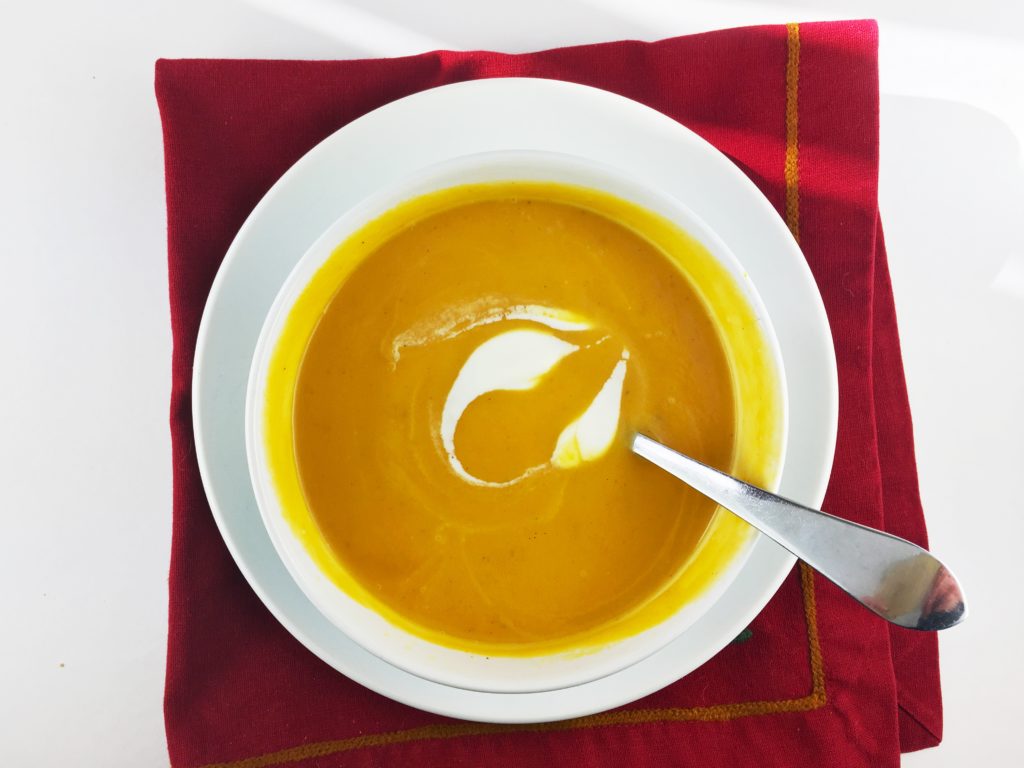 So, fight that cold winter.  Warm yourself with this silky Butternut Squash Soup.  You'll be glad you did.  Enjoy!