The best recipes, like many things in life, are often pretty simple.  They are the ones you are able to customize to your tastes, your mood, or just what you have on hand. They are usually full of easy-to-find ingredients, that when blended together, produce exceptional flavors.  This Cajun Jambalaya is no exception.  It was easy to make and soooo delicious, my mouth waters at the thought of it. (Ok, I just finished the leftovers, so maybe that has something to do with it… Mmmm…) Strangely enough, although I love Cajun food, I had never even made Jambalaya before this.  It's true, Teresa and I have made various Gumbo recipes, and my favorite Cajun Shrimp and Grits, but never Jambalaya.
When we decided that Jambalaya would be Sunday Dinner, we looked up recipes of John Besh, a chef who specializes in Cajun and Louisiana cuisine, and is dedicated to cooking with local ingredients. Turns out, he has published many Jambalaya recipes and often demonstrates cooking of this dish as a guest on TV cooking and talk shows.  We reviewed several of his recipes, then decided to adapt the one we liked best and create a sort of "hybrid" Jon Besh Jambalaya. We've both been cooking a lot of recipes with chicken thighs, so we decided to use these, in addition to traditional andouille (ahn-DOO-wee) sausage, and some bacon to serve as a great smoky flavor. We also added a bit of tomato sauce, and used the brown rice I had in my pantry instead of Converted Rice.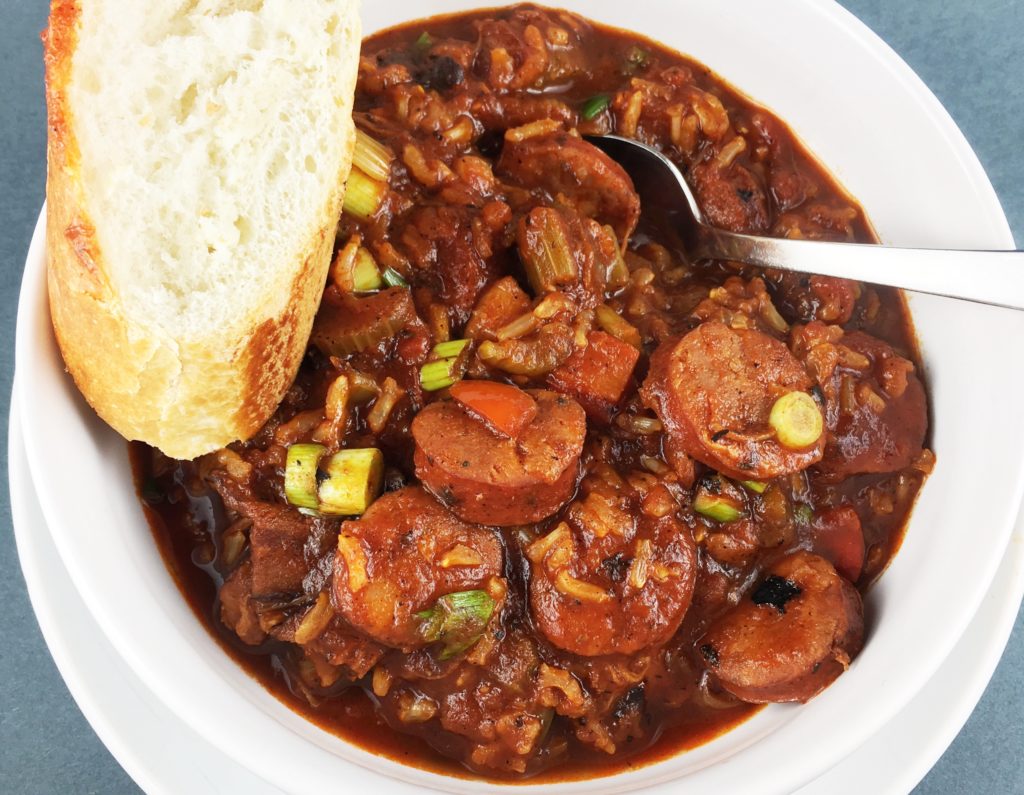 It's just crazy how good this is, given that most of the ingredients are ones most of us have on hand in our fridge or pantry. And we all know that Fat Tuesday (Mardi Gras) is coming – a little more than a week away.  What would be better than a steaming pot of Cajun Jambalaya for dinner?  Spicy, chewy, savory, smoky, a meal in one pot – what more could you ask?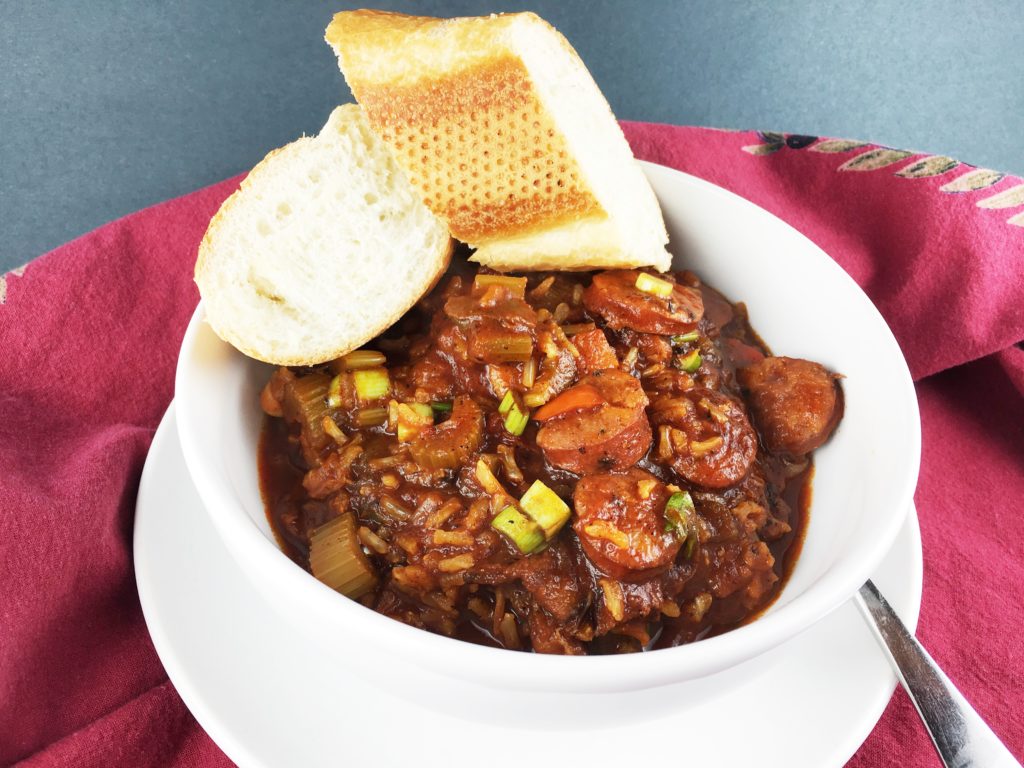 Enjoy!