Remember when Peanut Butter used to stick to the roof of your mouth?  Is it only me that has noticed that unless you buy the kind of peanut butter that you have to stir (the all-natural kind), it really doesn't stick anymore? What is that all about?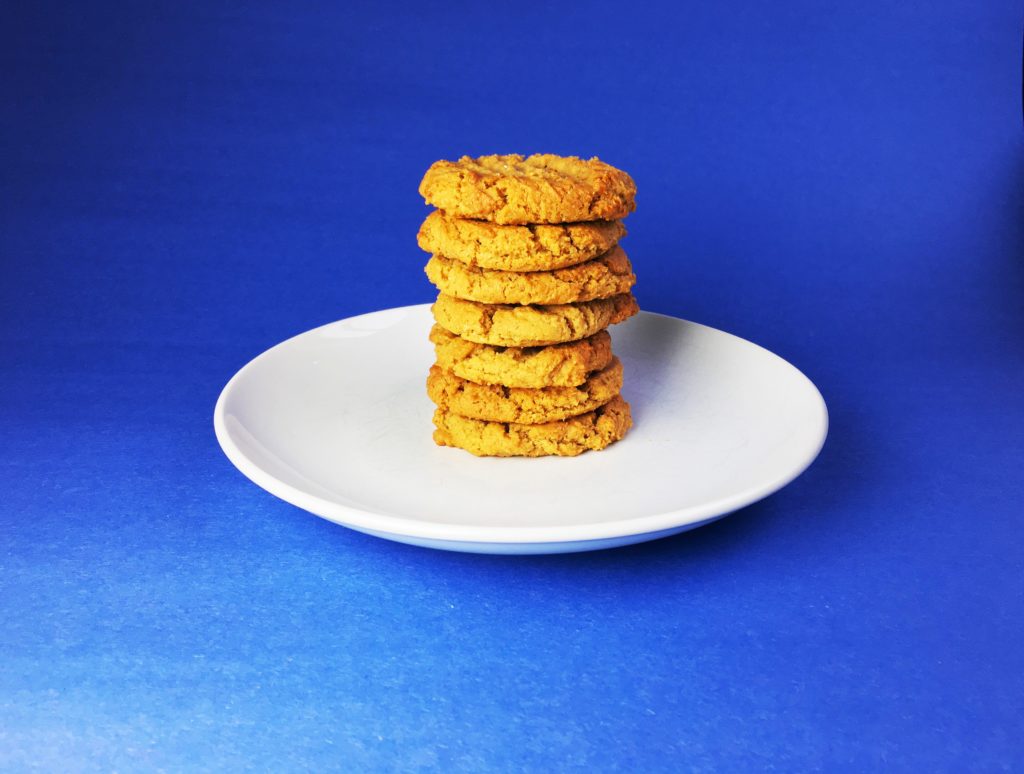 Now, I don't really have a habit of getting on my soapbox about things (Friends: shhhh!), but I really think if you haven't yet, you might want to give the all-natural peanut butter a try! It certainly is fantastic in these cookies.  And, these cookies, I have to say, really are the perfect peanut butter cookie.  And, they really do stick to the roof of your mouth, like peanut butter should.  Seriously, is that a benefit? I certainly think so. The other great thing about these cookies is you can make them in a single bowl, with just a few ingredients, never having to break out even a hand mixer. A nice rubber spatula or mixing spoon is all you need.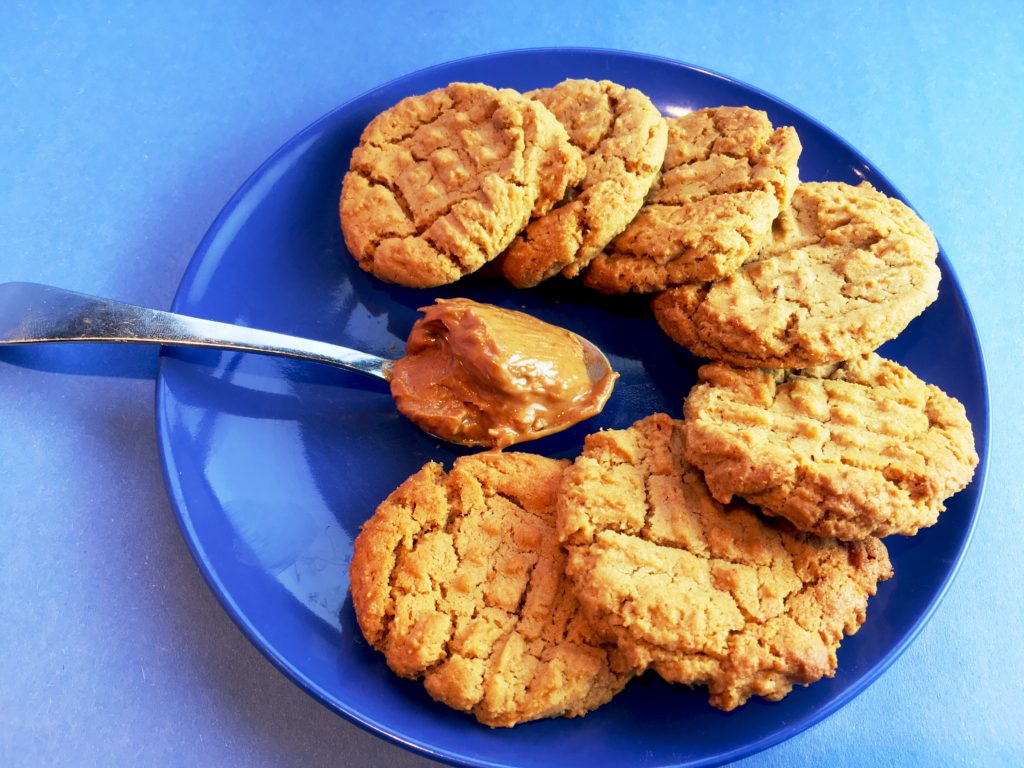 The first time I made these, I was a bit disappointed that right from the oven, even after cooling a bit, they seemed a bit delicate. But when fully cool, they were scrumptiously chewy and seemed almost… flexible.  Hmmmm…I thought, I bet these would be perfect for one of our all-time faves, the ICE CREAM SANDWICH! Because you know how it is, when you use the wrong cookie for you ice cream sandwich (I know, "champagne" problems), it can break, or else you can't make them in advance because the cookie becomes a rock and no one can bite into it…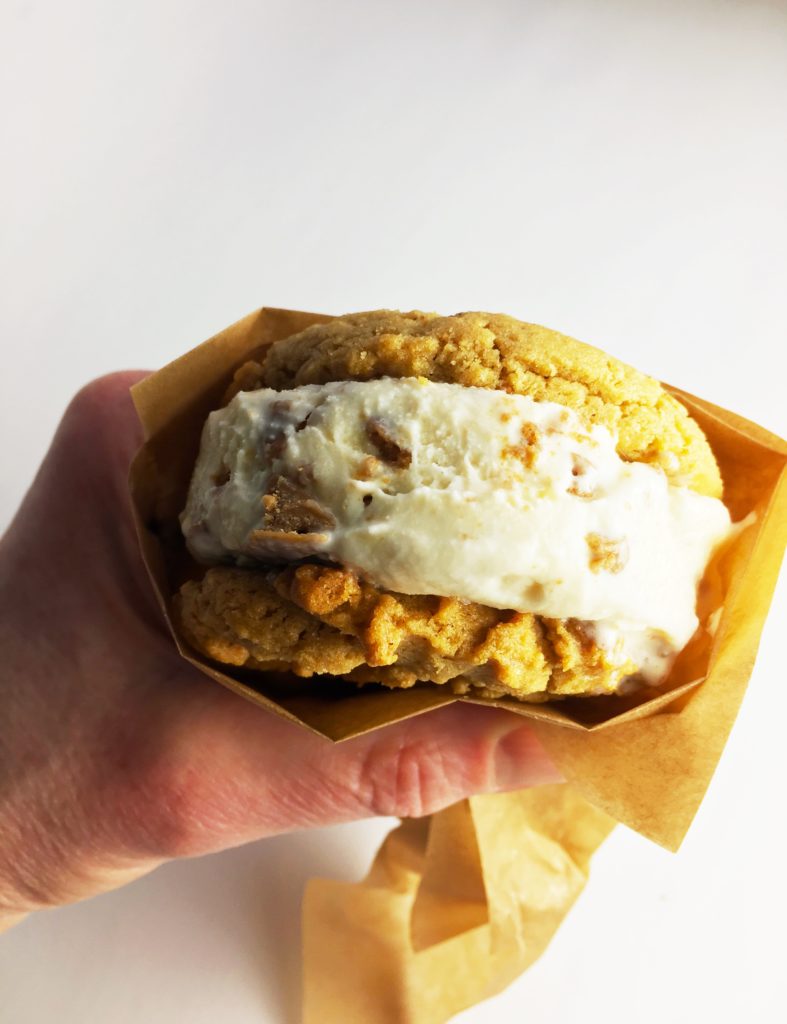 Anyway, these cookies mold really well around a scoop of ice cream and they maintain their chewy texture when frozen.  Cookie Butter Ice Cream, Vanilla Ice Cream or Coffee Ice Cream – all immensely enjoyed.  (Try the coffee ice cream!)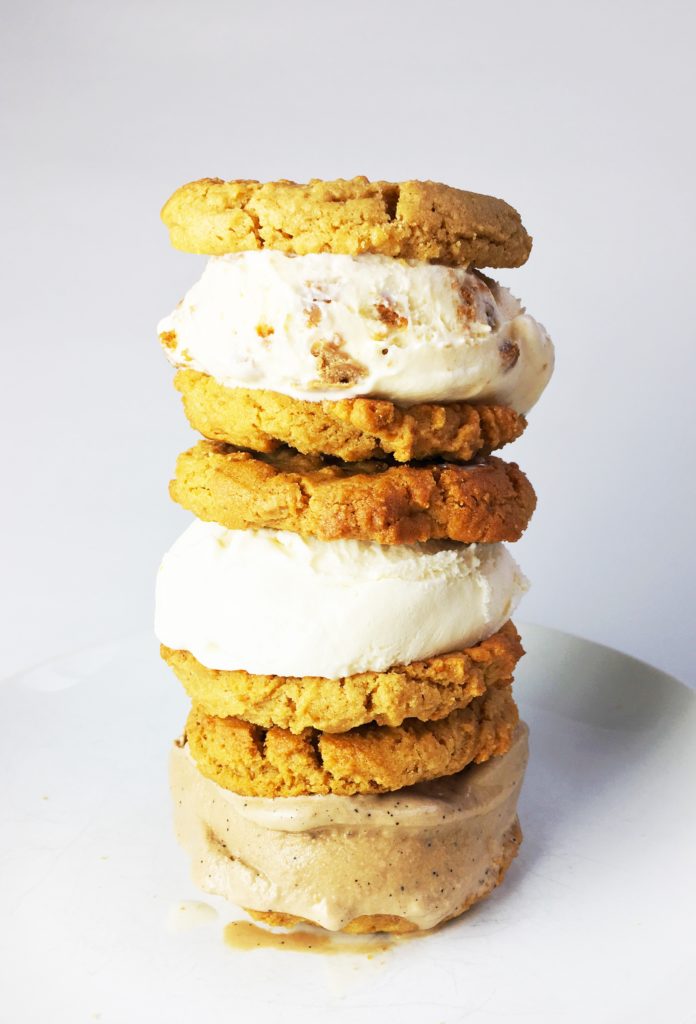 So eat something that will stick the roof of your mouth!  Enjoy!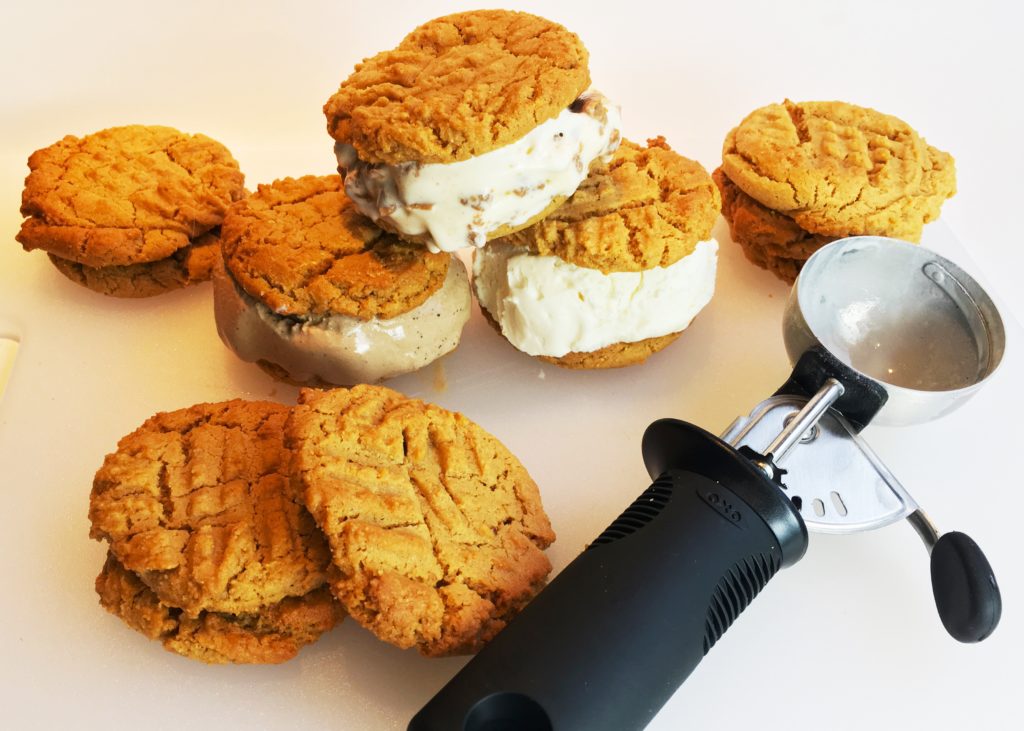 Pin for Later->