Yesterday, while I was in my car, believe it or not, it Graupeled.  Wait……it what?  It Graupeled.  That's what the weatherman said anyway.  A couple of thoughts here:  1) I grew up in the MidWest.  I've experienced everything from Negative Wind Chills and 2 feet of snow to 100F with 95% humidity.  So what the heck is this Graupel – and why have I never heard of it before?  And, most importantly, 2) during the graupelling, I realized a bit of sunshine was in my refrigerator at home – this completely craveable and delicious Soy Sauce and Citrus Marinated Chicken, from Bon Appetit! I had put it in the marinade the day before, and just needed to toss it in the oven to roast.?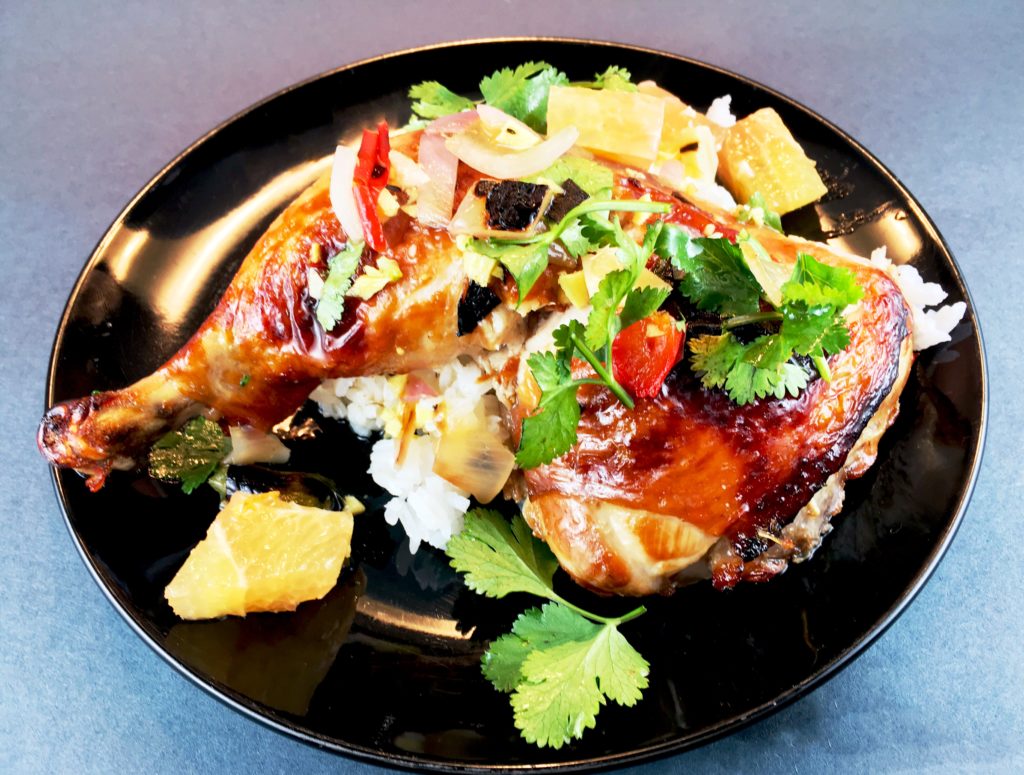 After roasting it, I discovered that this chicken is so good it is literally difficult to stop eating it.  It is flavor perfection – Sweet, Salty, Sour, Savory.  What could be better? The gingery-citrusy-garlicky-salty dipping sauce is so good you really could drink it, but please, save some for dipping the chicken or letting it sink into a scoop of jasmine rice. (Or both!)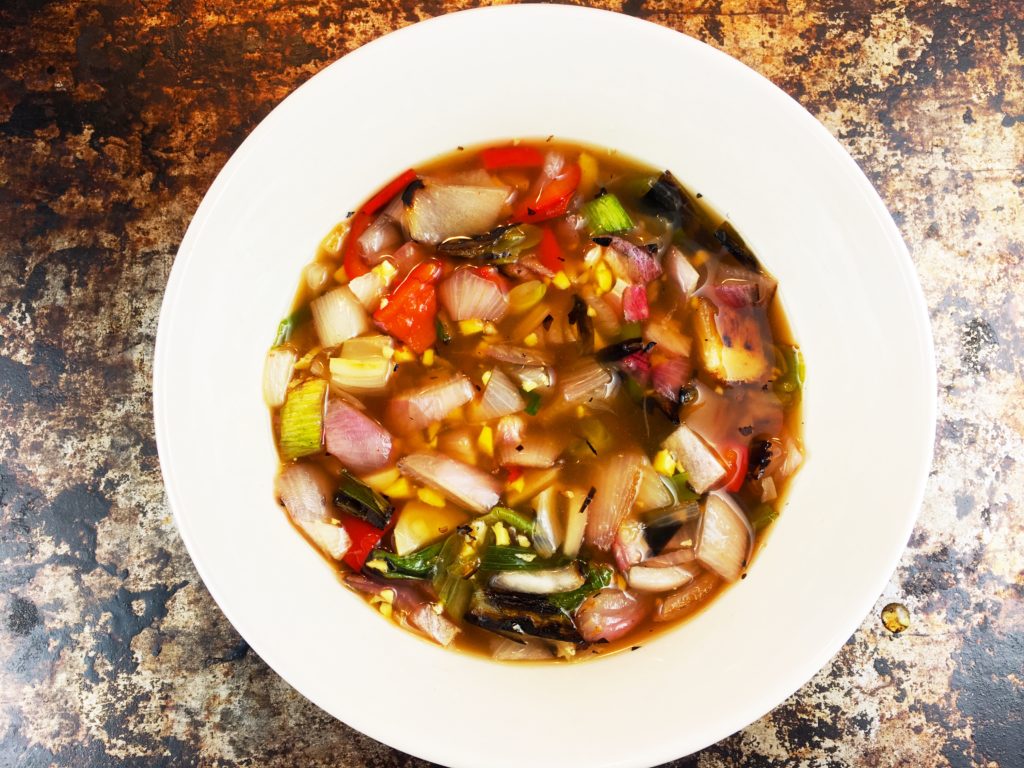 Now, this recipe does take a bit of planning ahead.  The longer the chicken can be in the marinade, the better.  I left it a full 24 hours, but you can go up to 48 hours.  The marinade it easy, too, not a lot of chopping, just crushing, with a mallet, the ginger and garlic cloves and also some squeezing of citrus fruits. I used a mix of freshly squeezed grapefruit and lime juices to create 1 cup of juice.  And the recipe does call for removing the backbone of the chicken and then cutting it in half.  I imagine you could use 4-6 bone-in breasts or thighs, as long as they are not too big, which would increase the cook time by 10 minutes or so.  But while the chicken is roasting you can easily prepare the sauce and, if you wish, a nice bowl of rice!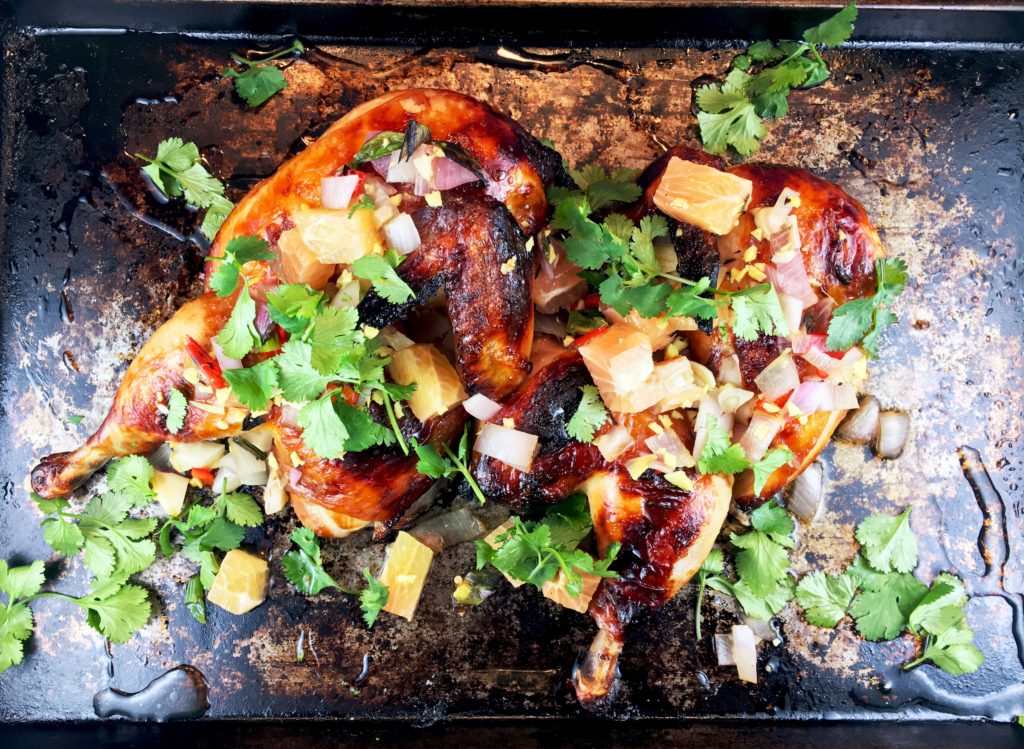 As it happened, I looked up the word graupel to see exactly what it is.  Apparently, graupel is "soft hail" or "snow pellets" that are produced when supercooled droplets of water (aka, rain) freeze on a falling snowflake.  This makes sense because as we were driving, all in the course of a minute or so, it rained, then kind of hailed (graupeled!), then snowed.  Craziness! So don't let a little graupel get in the way of your spectacular dinner!  Enjoy!