There was a very brief time (ok, really just a few days) that I hated crab.  I was so mad at it, didn't ever want to see it, hear of it, taste it, touch it, ever again.  It made me want to cry.  I had, just a few weeks prior to the evening in question, given birth to my beautiful, (2nd!) baby girl. In an effort to provide balance to my feed-diaper-rock ritual, I was gifted with a dinner out.  Such a treat! In my sleep-deprived state, I vaguely remember ordering – "I would like the Alaskan King Salmon, please", my mouth just watering at the thought.  It was salmon season, I couldn't wait to taste it.  When our food came, a steaming crab was set in front of me.  "But I ordered the king salmon!" I said.  Um, no, I was told, "You ordered the Alaskan Crab."  Are you kidding me? I'd had a total of 10 hours sleep the past 4 nights combined.  In my exhausted state, I could no more crack a crab and painstakingly pick out the beautiful, sweet,  decadent meat than I could perform brain surgery.  Dang, I hated that crab. I had it boxed up and took it home, barely eating a single bite.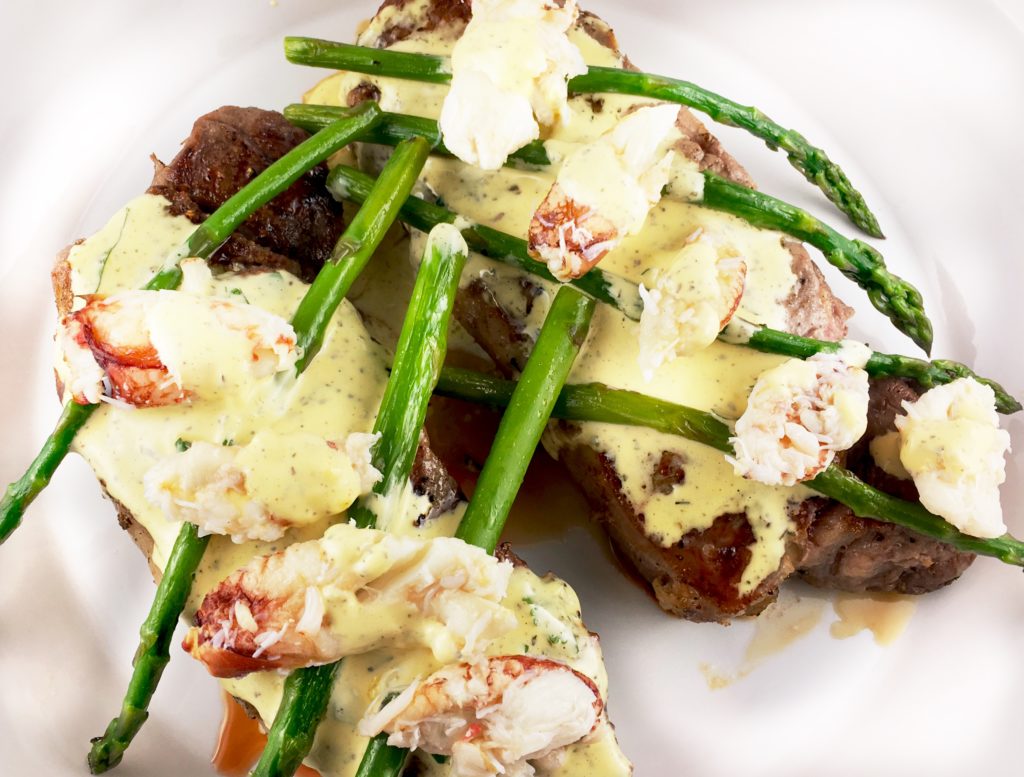 But, several years later, it is crab season and the crabs are plentiful this year!  So I love it! I just had to prepare one of my favorite crab preparations, the New York Strip Steak, Oscar Style!  No crab-cracking and picking here, not when you can buy fresh already-shelled crab meat – you don't need much –  just look at those big chunks of crab.  I dare your mouth not to water at that sight!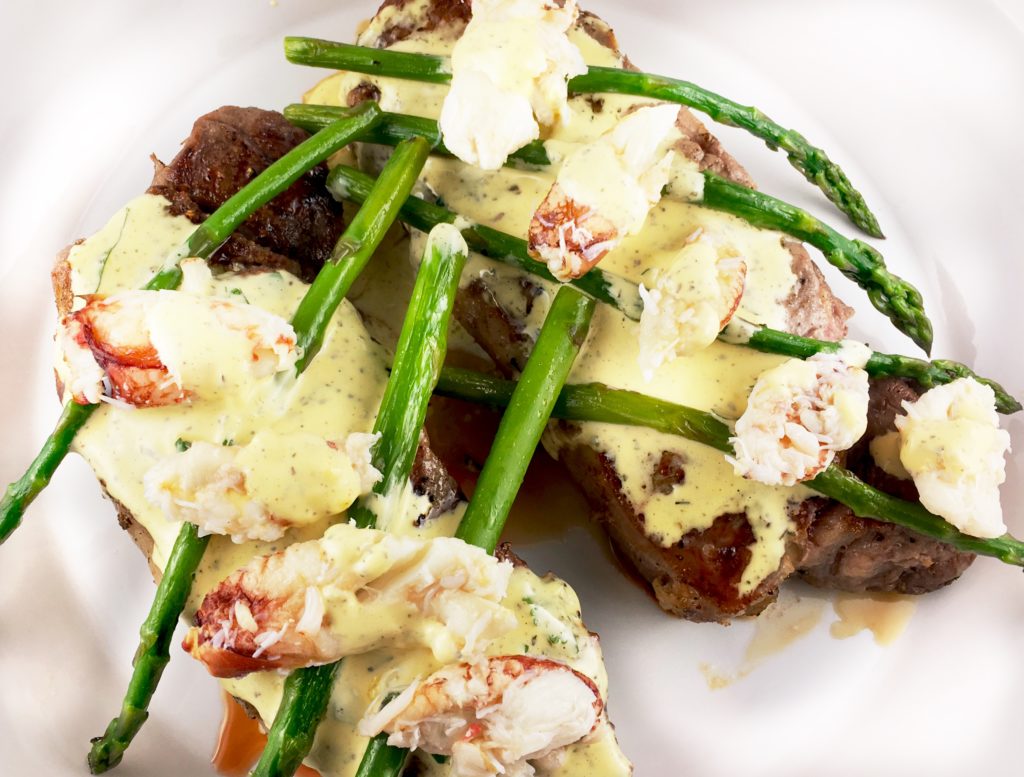 This is a preparation I learned working in a restaurant in college.  We would "Oscar" anything – steak, prime rib roast, any fillet of fish.  Oscar preparation is just asparagus, a simple Blender Bernaise Sauce and crabmeat.  So impressive!  So delicious! Certainly it is a bit of "gilding the lily", but sometimes, you just need to do what is magnificent!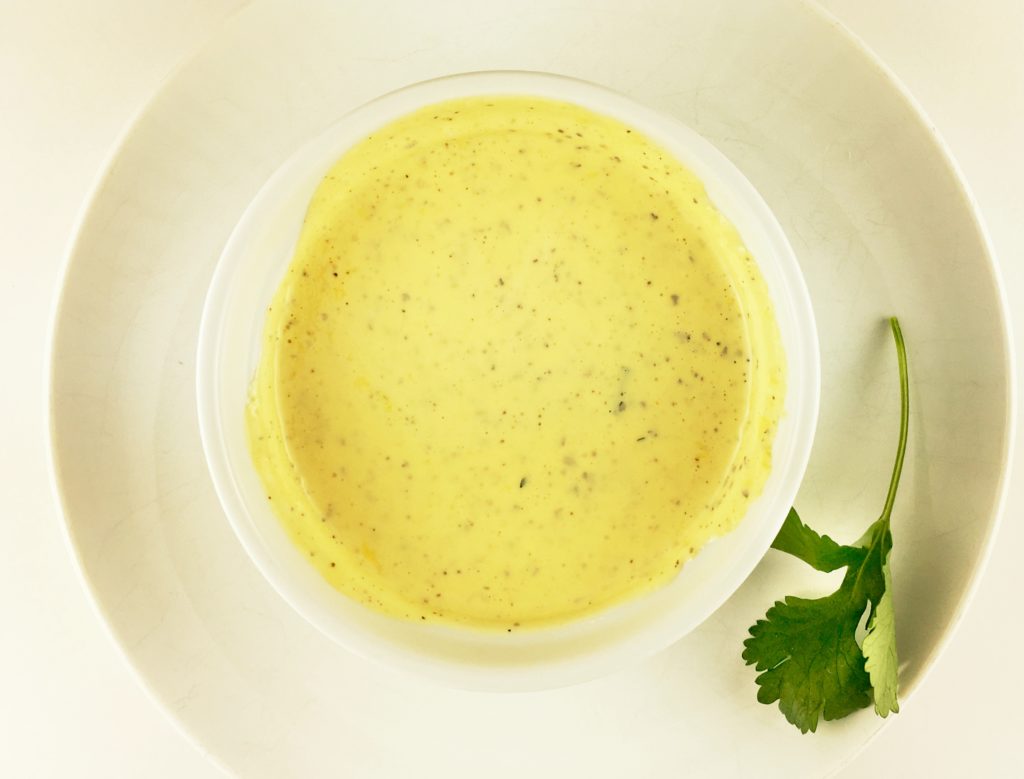 Bernaise sauce is a lovely variation on traditional Hollandaise Sauce.  It has a bit of lemon juice, white wine vinegar and Tarragon, a lovely, earthy herb that provides a bit of depth to the flavor of the sauce.  My version is made simply, in a blender, so it is practically no-fail.  (A warning:  if you cannot or should not eat raw eggs, you may not want this sauce.)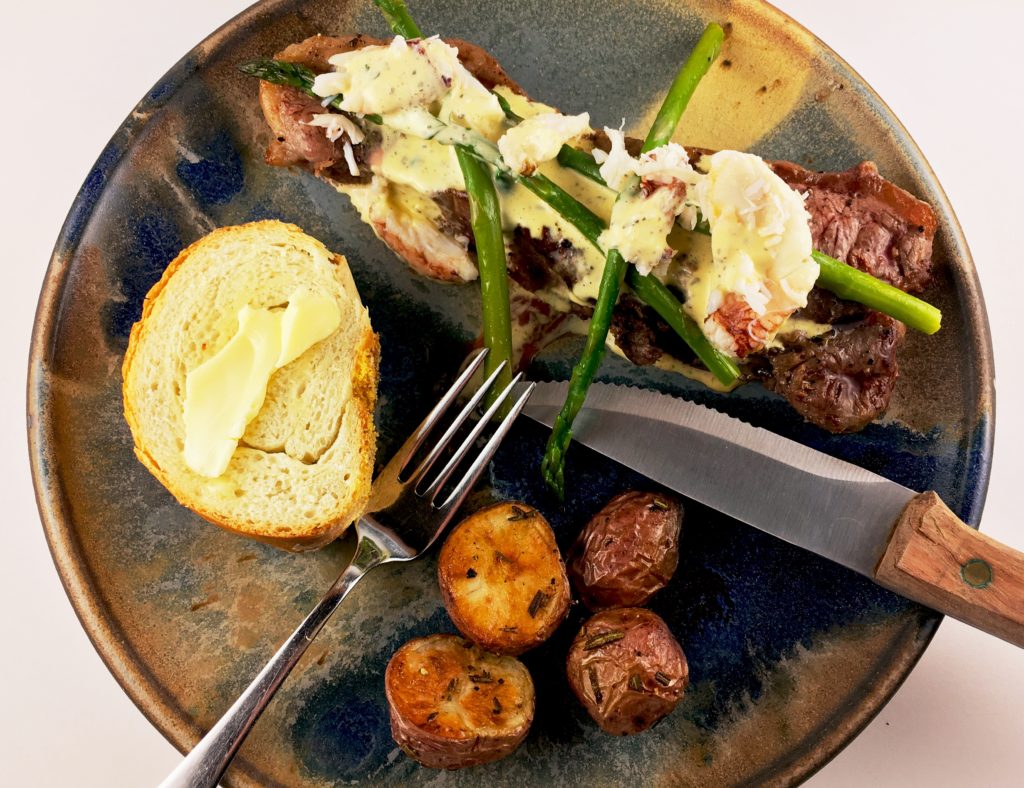 So gild that lily for once! And make your own steak Oscar Style! Enjoy!