There were several years of my life I didn't eat any blueberries.  Crazy, right?  Because who doesn't love these deliciously bursting orbs of sweetness?  I love them so much I planted 6 gorgeous blueberry bushes. I highly recommend this – they are so easy to grow, produce abundantly, and the trunks and stems are vibrantly red during the fall and winter.  A lovely plant and delicious experience all year-round.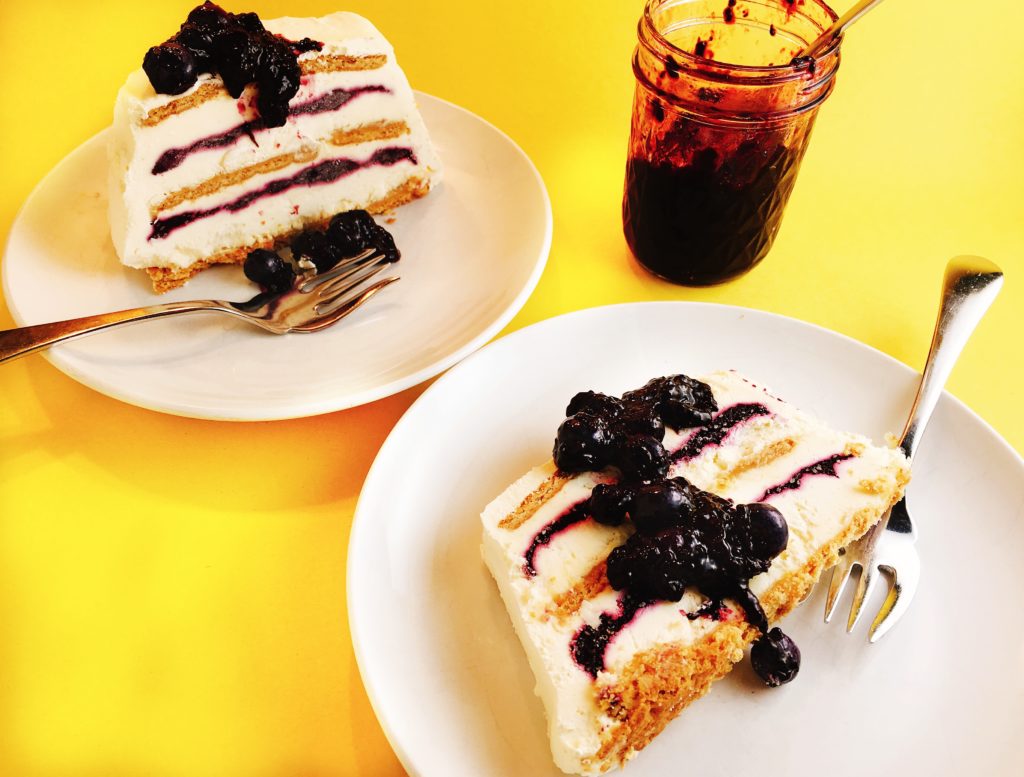 But this is precisely the reason I didn't have a single blueberry for several years.  In an effort to keep my 18-month-old son busy, I introduced him to the blueberry bushes.  It was me who suggested that he go and check to see if any of the blueberries were ripe.  And I suggested he might "test" them to see how they were. He began "testing" them a few times a day, every day.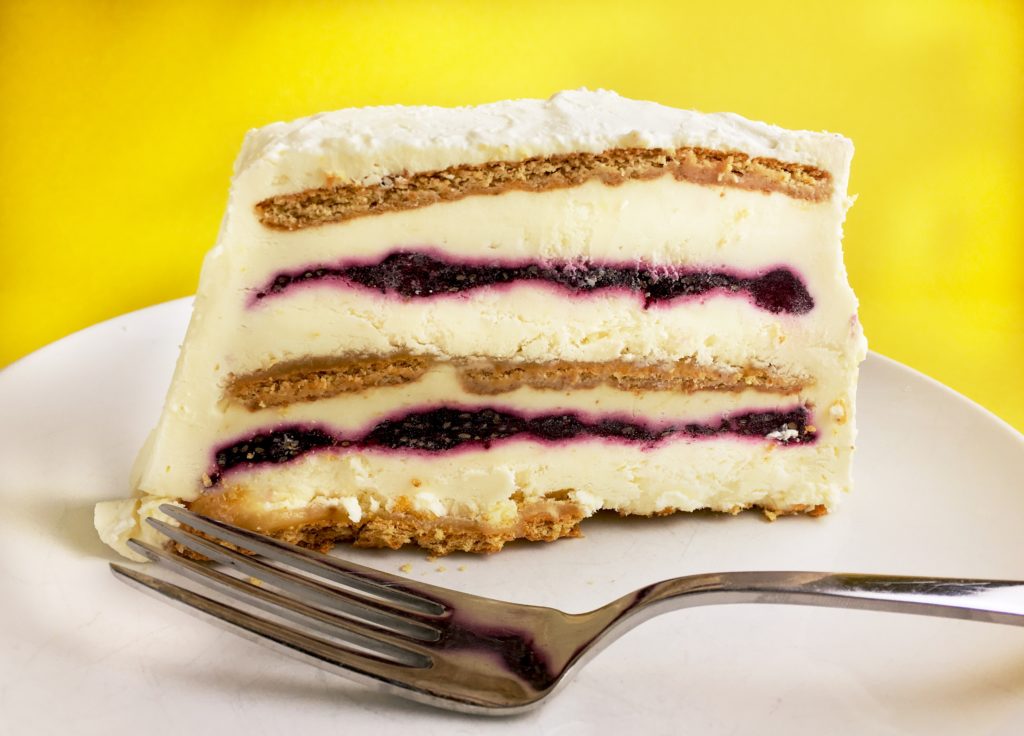 Of course they were delicious!  This is the reason I went several years without a single berry.  He loved them so much, and I, of course, loved seeing his beautiful, purple-tinged lips and teeth and cheeks as he ate them, one-by-one.  He began harvesting them earlier and earlier, loving the underripe ones as much as the fat, blushing, purple ones.  No way I could have wasted a single one on myself.  What great memories.  Remind me to plant some more of those bushes. (They disappeared in a remodel.)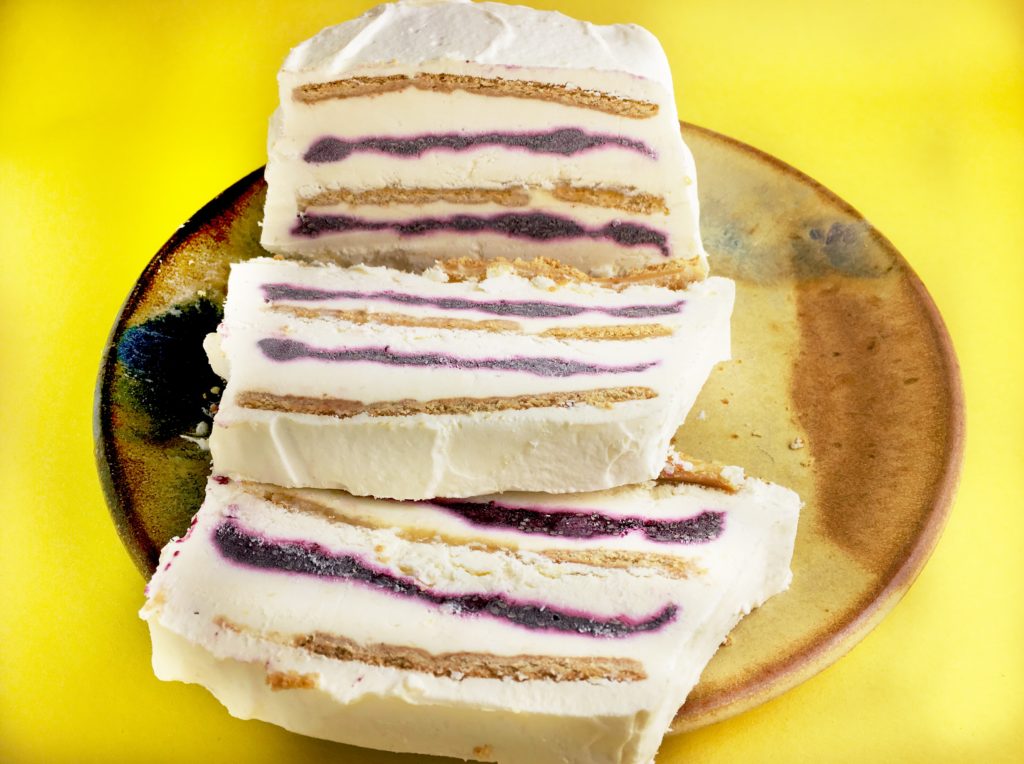 This lovely Blueberry Lemon Icebox cake reminds me of those days.  It is a no-bake confection that combines mascarpone cheese, homemade blueberry jam (easy I swear!), lemon and graham crackers.  Nothing bad in that list!  Now it does take some advance preparation.  It's a great thing to make in the morning or up to a week in advance of serving. You can serve it frozen if you like, or place it in the fridge a couple hours before serving to soften it.  This is how I like it, because the graham crackers become a bit softer and soak up that lemon-cheesy goodness.  Oh my, my mouth is watering.  So dang good. And so refreshing on a hot day!  Enjoy!