Have I mentioned yet how dreary our winter has been?  Rain, snow, wind, hail, cloudy, more snow, more rain, a few showers (I didn't know there was a difference before moving to the Pacific Northwest, but, yeah, there is a difference – I'll take "showers" over "rain" any day.) Not that it is affecting me negatively or anything, but you can see my increased desire for comfort food right here on this page.  And trust me, Brioche Bread Pudding With Chocolate Chips and Easy Butterscotch Sauce is definitely comfort food at its very best!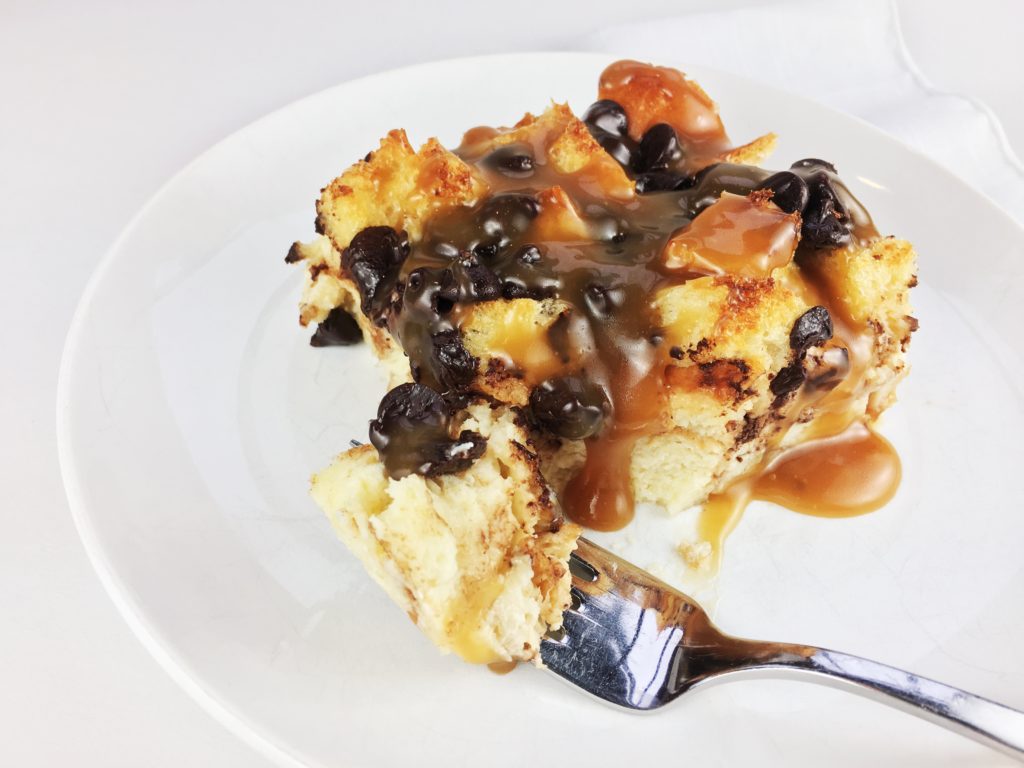 Brioche. Bread. Pudding.  You can tell by the name, I didn't put anything bad in it.  I even tossed in some bittersweet chocolate chips. What's more, I topped it with Salted Easy Butterscotch Sauce, the easiest, most delectable sauce that can be made. I think this bread pudding is easily in my "top 10" desserts of all time.  One day, I'll make a list for you.  (The problem will likely be limiting myself to 10.)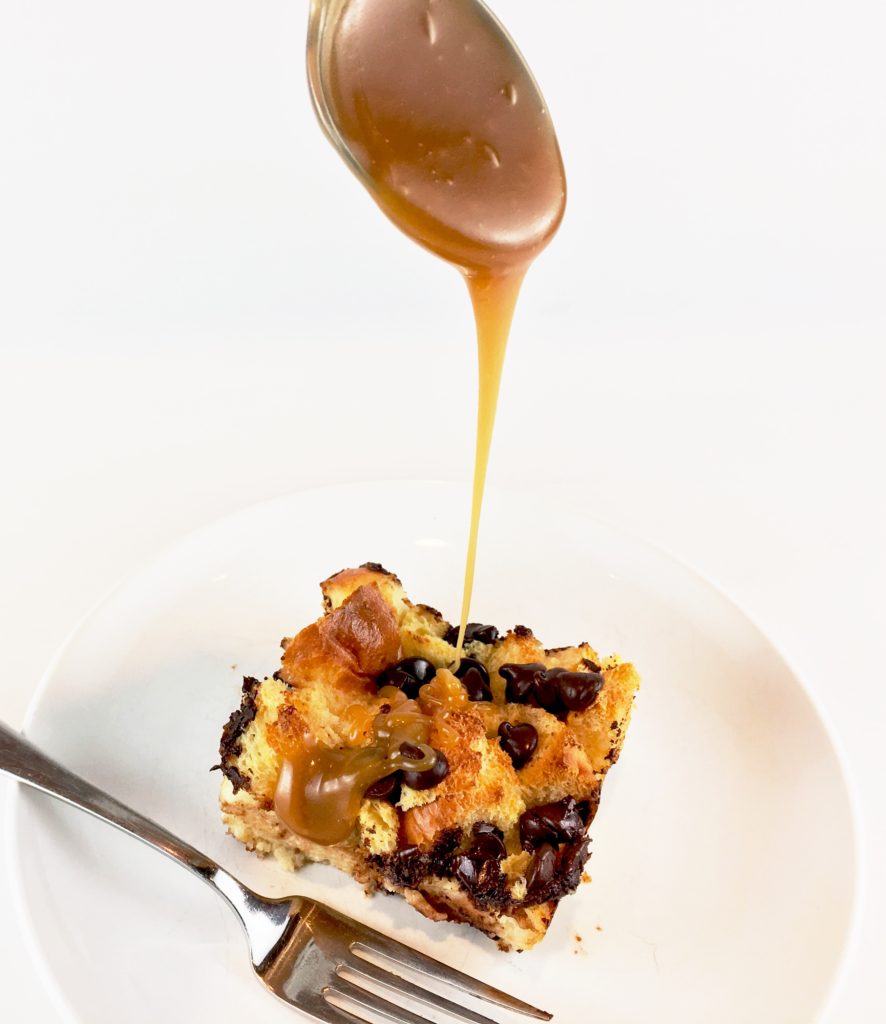 There are many reasons this dessert goes on many a "top 10" list, but first and foremost, it is about as easy as it gets.  Just a few minutes to put it together.  Leftover bread? This is the best reason ever to hold onto that stale-ish loaf. Secondly, you probably have all of the ingredients right now:  Milk, eggs, butter, vanilla, a handful of chocolate chips and a simple-to-make sauce.  Third, the texture: rich, pudding-like cake on the bottom and a sweet, toasty top studded with chocolate chips. And, the flaaavor, so creamy, vanilla-y, with bits of dark chocolate, and that rich, salty butterscotch.  Get me a fork!  Right now!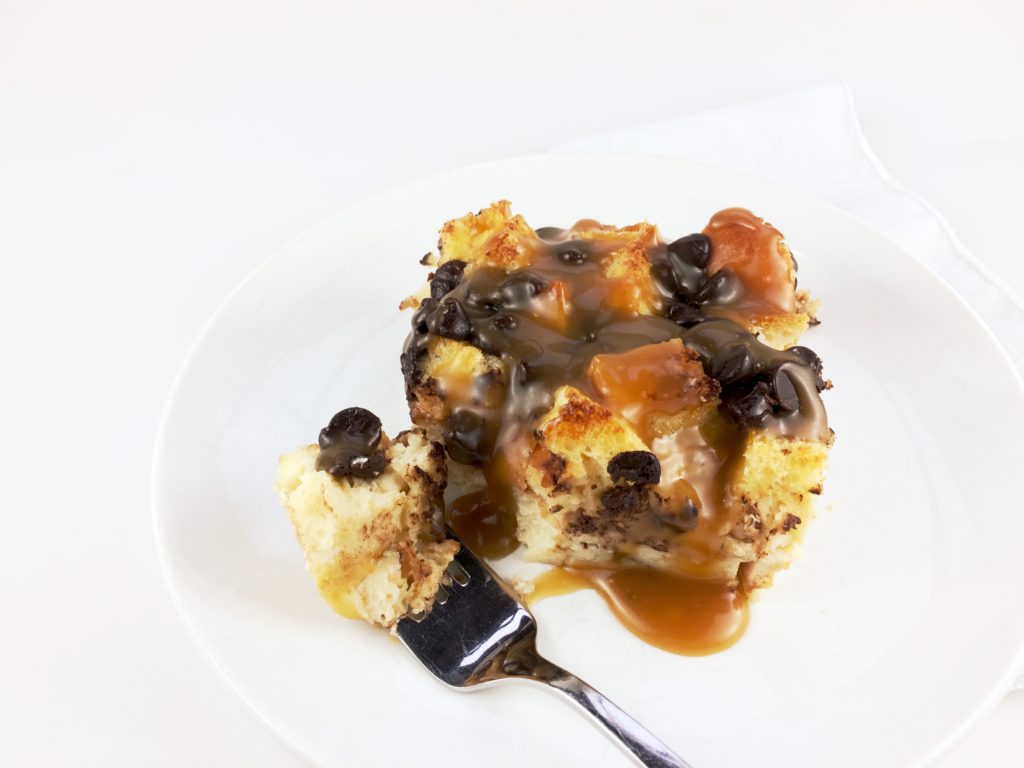 I know what you are thinking – "This would also make a great breakfast!", right?  Seriously, bread, eggs, milk – why not?  We all could use a little comfort food now and then. Enjoy!