Bon Appetit refers to lime pickle  as "hot, sour, salty, sassy".  That's a description of many of my favorite recipes – so why in the world didn't I know about this magical condiment?  It is apparently used as a marinade, sandwich spread, condiment or the basis for quite a salad dressing. After using it as a marinade for this Lime Pickle Roasted Chicken with Potatoes and Watercress, I'm determined to give each of these uses a try.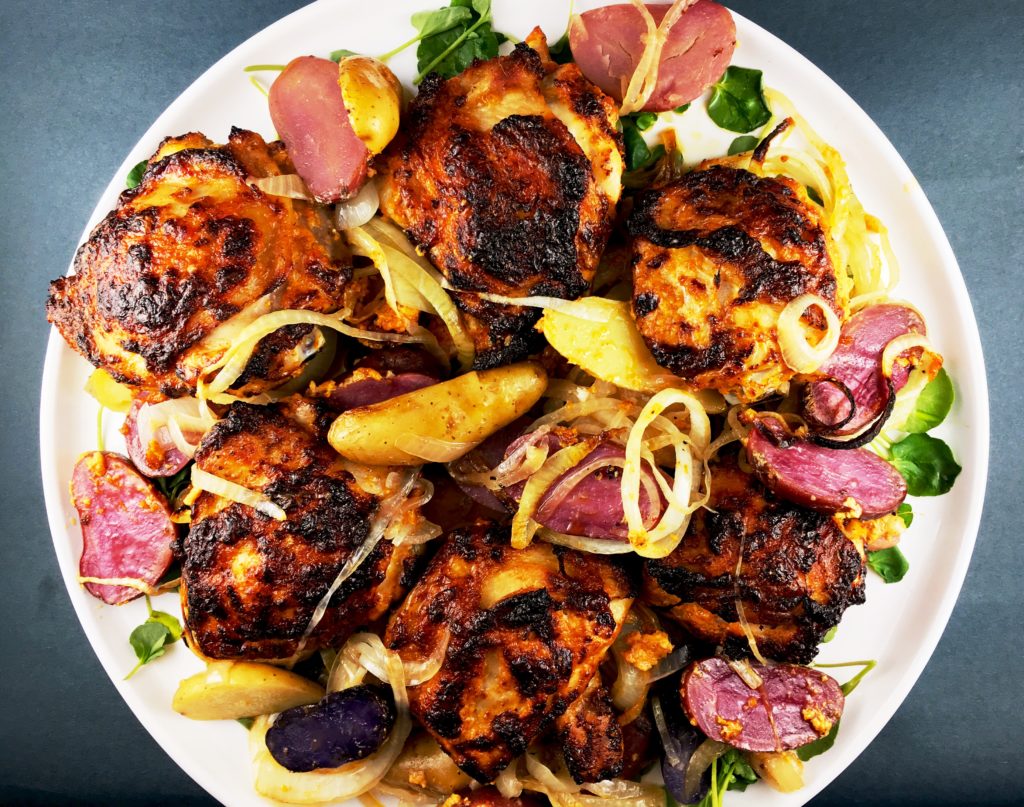 Always on the hunt to try something new and totally flavorful, Teresa and I stumbled across this recipe in the pages of the March 2017 issue of Bon Appetit.  It was certainly inviting, that chicken with the charred skin, accompanied by beautiful fingering potatoes and nearly-caramellized onions served on a bed of sweet, tender watercress. All accompanied by a pretty easy and straightforward recipe.  And, I have to say, this is one of the most flavorful marinades we've ever made.  When I make it again, I will definitely marinate the chicken the night before, to intensify the incredible flavor.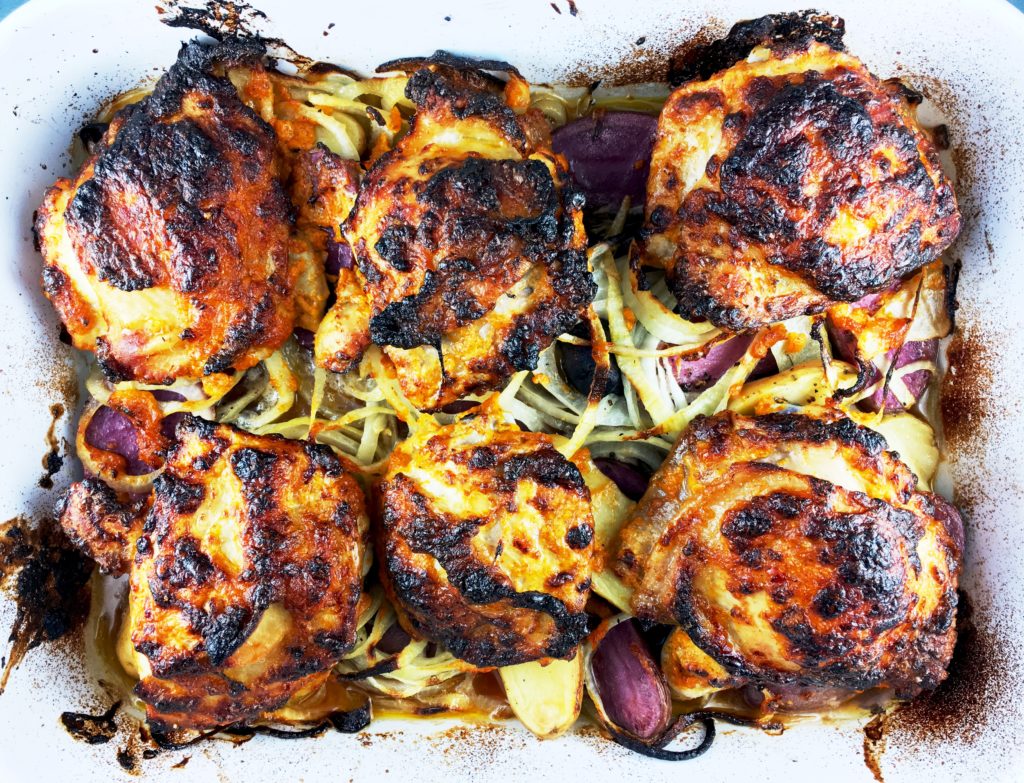 We were able to find lime pickle in a jar at our local grocery in the form of  Patak's Original Lime Relish.  Patak's includes: limes, oil, salt, mustard, vinegar, fenugreek, paprika and turmeric.  It seems pretty easy to make on your own if you like.   (And, like most homemade foods, is very likely even tastier than the store-bought variety!) You can make your own lime pickle with a recipe from Jamie Oliver, who uses preserved lemons, or maybe try one from a gorgeous blog that features Indian foods called Aromatic Essence.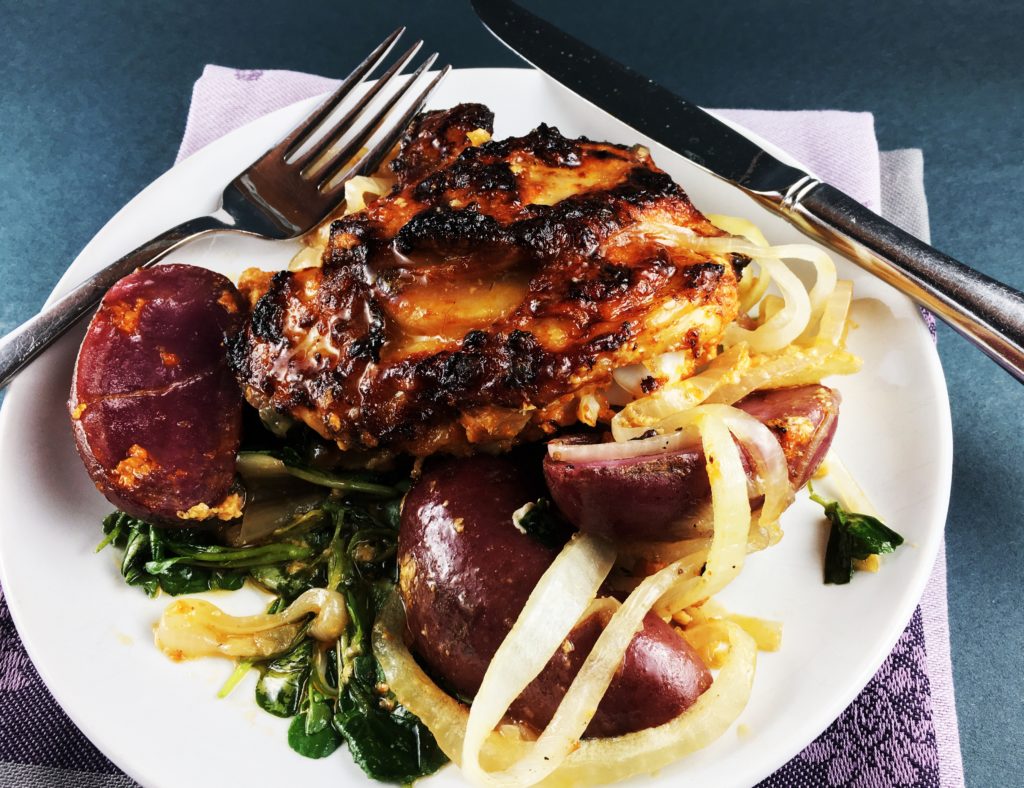 Enjoy!