Who loves Italian food? I know I do!  It's interesting that when I was a kid, the closest we got to Italian food was Chef-Boy-R-Dee (remember that? – believe it or not, I loved the Ravioli), the one in the can.  I guess that is the result of being born to parents both of German heritage – pasta was not on our usual meal rotation.  As we got older, Mom occasionally made pizza or lasagna and that's when our love of all things Italian really grew.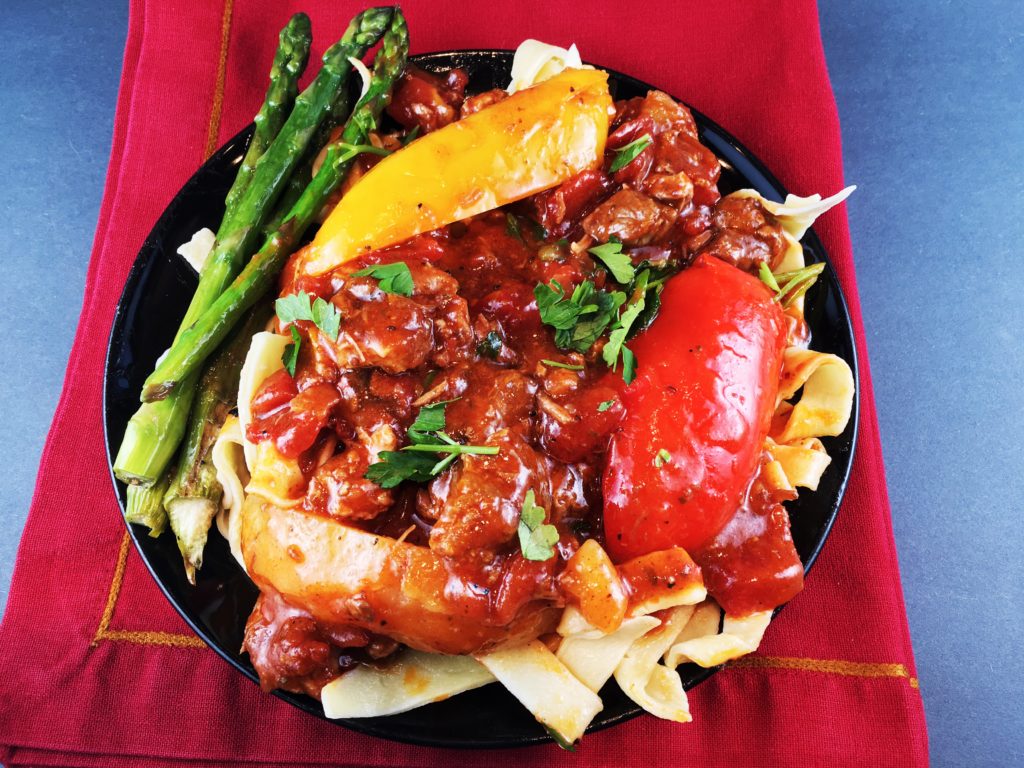 During college, we would often cook up some dry pasta and top it with a sauce from a jar, usually some version of tomato sauce and then top it with some cheese that comes in a green can.  A quick and satisfactory dinner! These days, when I have a little time, I love to cook a tomato sauce from scratch, low and slow, with some fresh vegetables and a cut of meat that, over time, tenderizes to the point it shreds at the touch of a fork. Good choices for this include: pork shoulder, chuck roast, chicken thighs, or lamb shoulder.  These cuts provide so much flavor and texture to a dish, it's difficult to make it anything but delicious!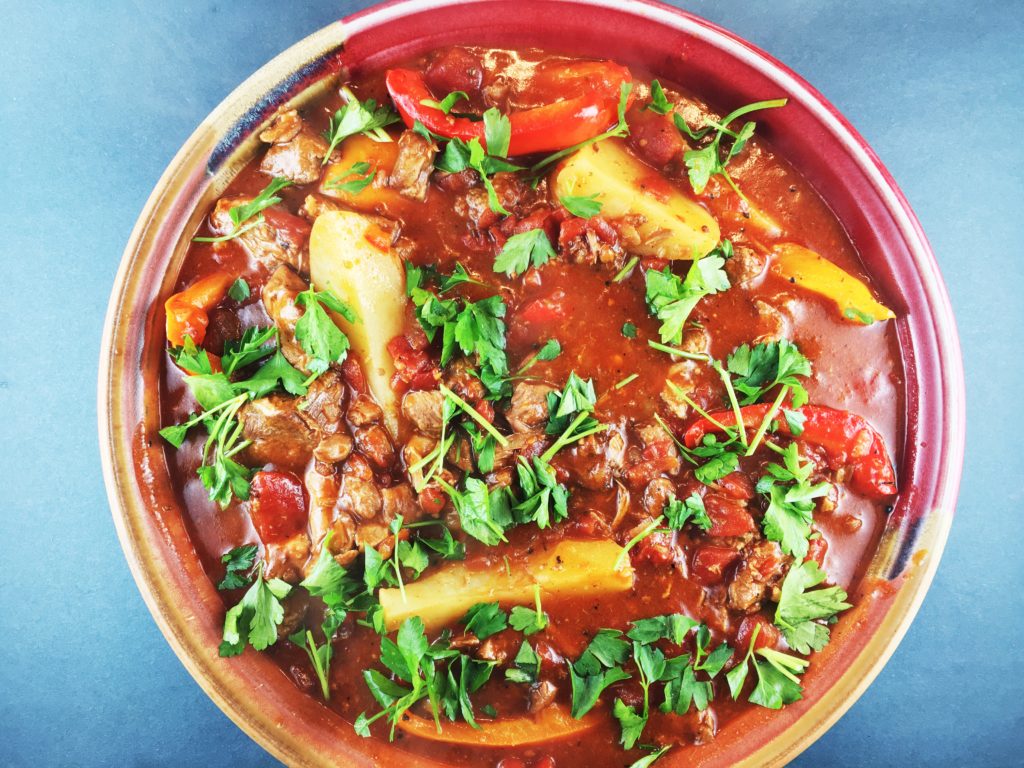 This particular recipe, from Lidia Bastianich, combines all of those things.  In her book Lidia's Mastering the Art of Italian Cuisine, Lidia shares how she ever-so-simply prepares these complicated-tasting dishes with a few simple ingredients, you just want to dive in and make them all. She truly makes us feel like we can all be great Italian cooks! Thanks to my friend Teresa (my cooking partner!) for introducing me to this fantastic book.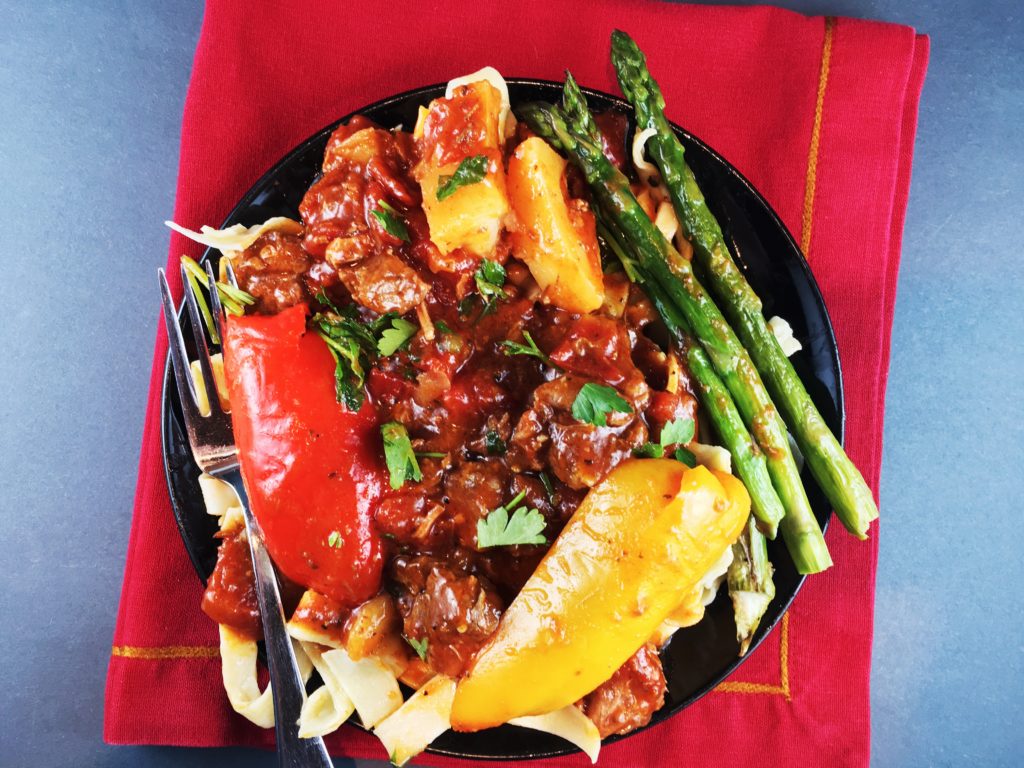 This dish starts with browning pieces of Lamb Shoulder (we actually used "Lamb Stew Meat" purchased from the meat counter at our local grocery store), and creating a reduction of wine and meat juices as a base for a lovely slow-cooked tomato sauce.  Later, quartered potatoes and sweet bell peppers are added.  So simple, so delicious!  Once fork-tender, you can reduce it to serve as a stew with some crusty bread, or serve it over you favorite pasta.  We made pasta, since this sauce had a while to cook, thanks again to our new friend Lidia, but feel free to use dried or fresh Pappardelle or Fettuccini, as a long wide noodle is perfect with this Lamb Ragu. Enjoy!