Several months ago, I was having dinner with friends at a hip local Korean-fusion sort of restaurant.  We asked our server's advice on what we should order and she immediately suggested the rice cake.  Huh?  Rice cake? You're kidding, right?  Those dry styrofoam-y things that you used to buy by the dozen and pretended to like because they were supposedly "healthy"?  No thank you. But of course we always take a suggestion…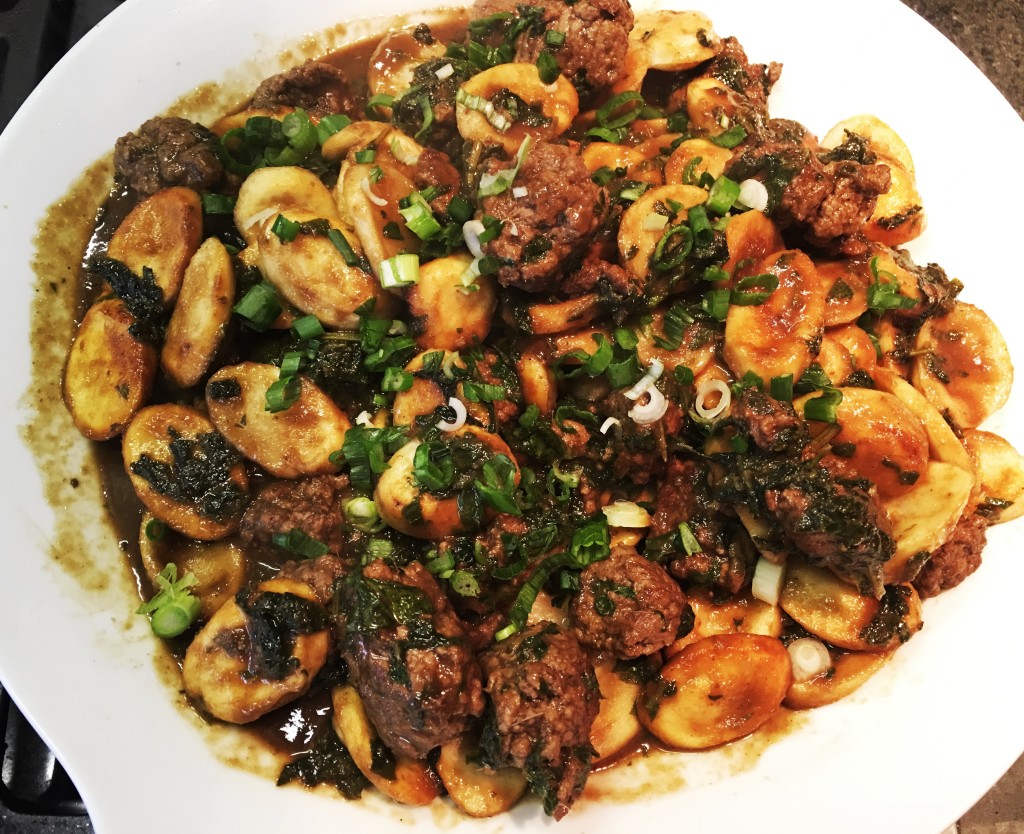 And this was maybe the best suggestion at a restaurant I've ever had. Ever. Seriously.  These little rice cakes (I know, just forget everything you've ever had called "rice cake" because this is so NOT that rice cake) are something I could substitute for regular white rice any day of the week. They are made of rice, salt, and water.  Their oval shape is reminiscent of water chestnuts, but that's where any similarity ends. They take on the flavor of any sauce they swim in.  But it is their utterly unique and fabulous texture that make them a SENSATION!  They are a bit crispy on the outside, wonderfully chewy but tender.  I know that doesn't make sense but that's what these wonderful little cakes are.  No rice for me,  just rice cakes!  Please!
So when I saw this recipe from Trove (a hot Korean-style restaurant) in our Sunday Seattle Times, I knew I had to make it. And you do, too!  You may never eat rice again.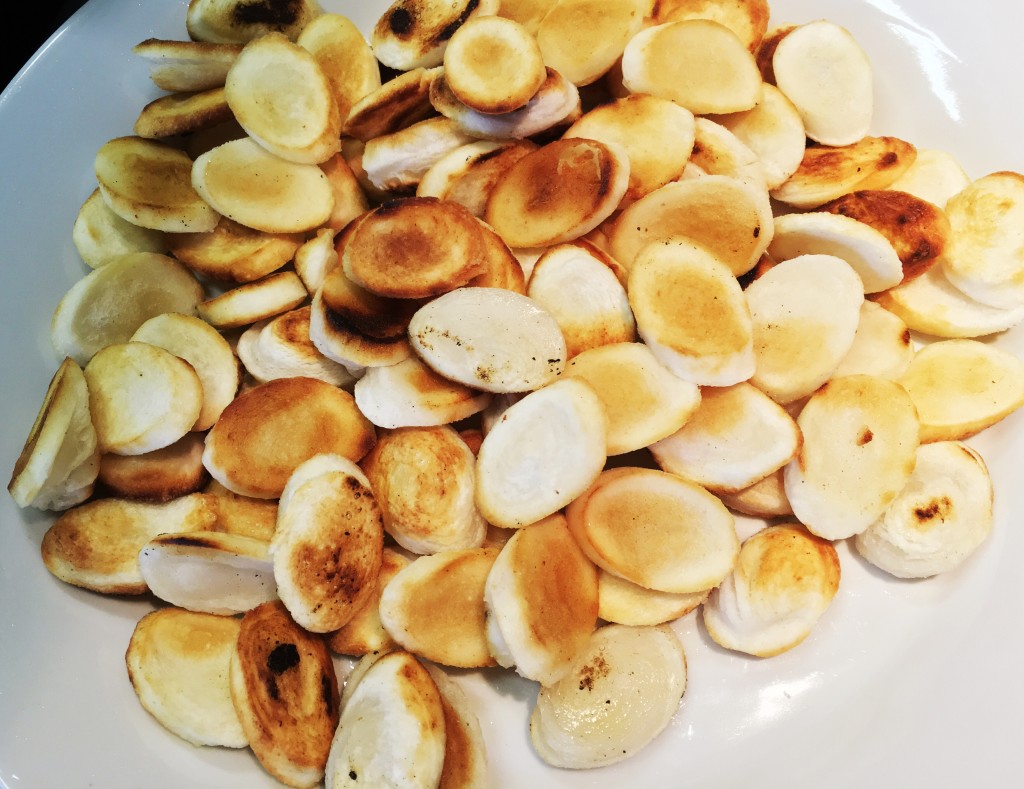 Not being an expert on Asian cooking, I decided to go to an Asian market for Rice Cakes.  And to my surprise, they come already sliced in a vacuum-packed bag, and are a cinch to prepare. It turned out the Asian market was a great place to get several of the necessary ingredients, but most can probably be found at a local well-stocked grocery.
This recipe is from Trove, a Korean-style restaurant in Seattle. This dish is one of their signature dishes.  It is the Rice Cake with Lamb and Trove Curry Sauce. The best way to prepare this dish is to first prepare the curry sauce and set it aside.   Then prep everything for the Rice Cake with Lamb and have it ready to go next to the stove.  You can prepare the Rice Cake and lamb in a pretty quickly, so you need all the ingredients right there.
We made a couple of changes from the original Trove  recipe.  We did not have sake to go in the sauce, thus omitted it.  If you want, you can add 1/4 c sake to the blender portion of the recipe. The other thing I would do would be to cook the rice cake/lamb/sauce mixture an extra few minutes.  Our rice cakes were pretty crispy and I noticed as time went by they got a bit more tender and much more chewy, which is what you want here.  It could also be that cooking the lamb in the same pan with the cakes could create this, but we removed the rice cakes because we had crisped so many, and needed to cook the lamb.
So get to the Asian Market and look for the sliced Rice Cake.  Put it in this curry sauce. Or really any sauce you like.  You will absolutely not regret it! Enjoy!