There's a (soon-to-be) famous saying – "When life gives you lemons, make Lemon Cake!" Really, doesn't that sound better than Lemonade?  No disrespect to that refreshing, sweet-tart beverage, but I'd so much rather eat my calories than drink them, wouldn't you? Ok, except for a nice Sauvignon Blanc or a Old-Vine Zin, but please don't get me started on that topic.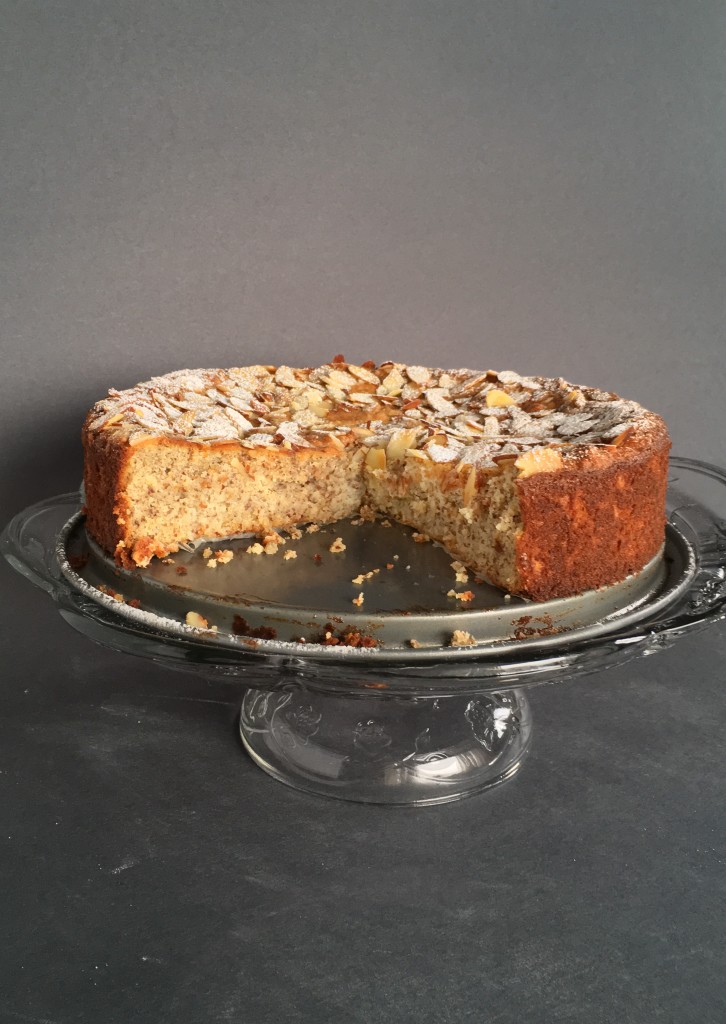 My current version of life giving me lemons is being sidelined from my weekly cooking date with Teresa, due to a bout with the flu, or a cold, or something that had me feverish and unable to get out of bed for a couple of days. Now that that's all over, naturally, I really needed to bake something wonderful.  This lemon-ricotta-almond cake, adapted from Cakelets and Doilies, who adapted it from Donna Hay Magazine, June/July 2013, fulfills that need beautifully.  It is a lovely, light-textured and oh-so-moist cake. Flavors of Almond and lemon with a little ricotta cheese….could I ask for anything more? Maybe just that dusting of confectioners' sugar.
It is made with almond meal instead of AP or cake flour, which gives it that superior moistness.  Add to that the ricotta cheese, eggs and some more almonds, you really could make the case to eat this for breakfast.  (Really, how much more protein could be crammed into a cake?) So, so good!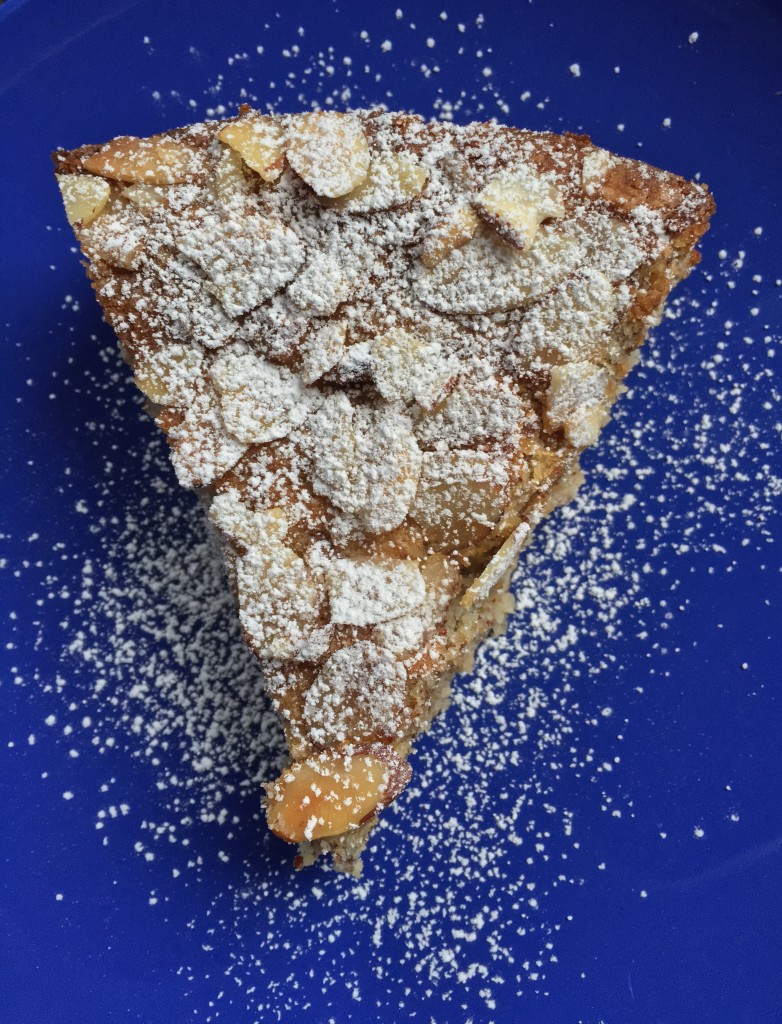 As Cakelets mentions, for a homemade cake, this one is pretty sweet, so feel free to reduce the amount of sugar if you want.  I've made this cake twice as written, adapting only the amount of lemon zest, changing it to 1/3 c instead of 1/4 c, just for a bit more zing. I also added 1/2 t of salt, because I think everything sweet benefits from a touch of salt.
So give this sublime dessert a try! I guarantee, you will be looking forward to life "giving you lemons!" Enjoy!