You know it's true.  The best things in life are the simplest.  Listening to your favorite song, vegetables from the garden, a lunch date with an old friend. Simple. Easy. The best, truly. That's my mantra, usually.  This Sweet and Sour Brisket exemplifies that mantra in the best way possible!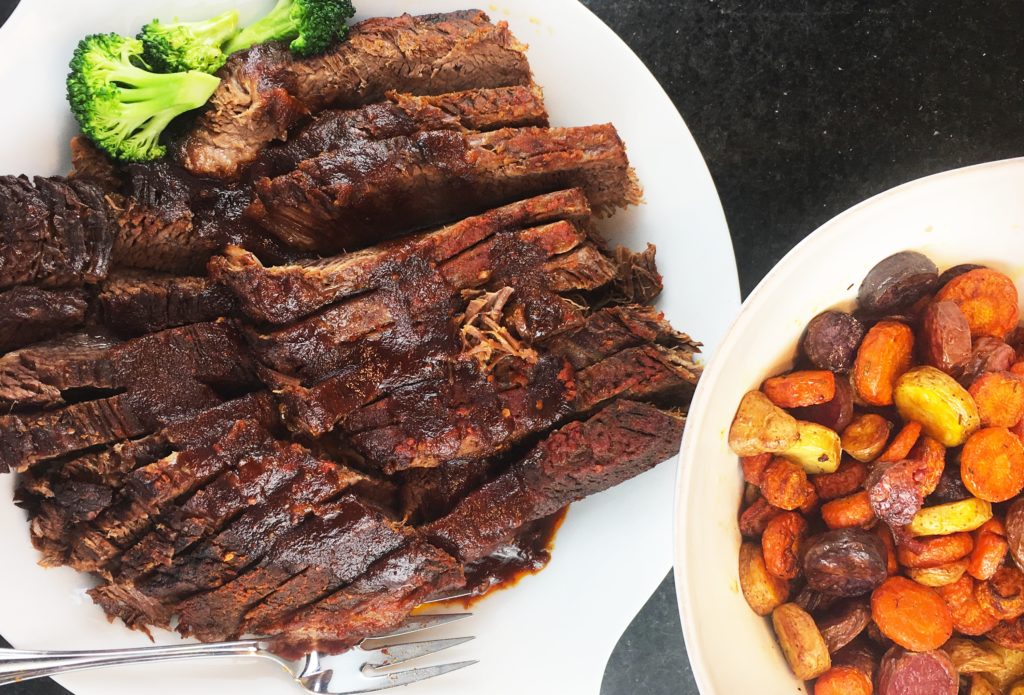 I've had a lot on my plate (both literally and figuratively?) lately.  All of that "stuff" has made me think of the saying about the "straw that broke the camel's back", referring to the fact that sometimes it can be a seemingly tiny item that, when placed atop everything else, brings down all you carry. When this happens, well, you've maybe strayed a little too far from simple.  Like most, I've had that straw.  I do not like it.  I'm not keeping it.  I'm going back to simple. This is my celebration of all things simple – Sweet and Sour Brisket with Roasted Vegetables. So when Teresa suggested cooking this simple recipe from The Smitten Kitchen on a day I was feeling particularly straw-laden, you know I was all in! Thanks, Teresa!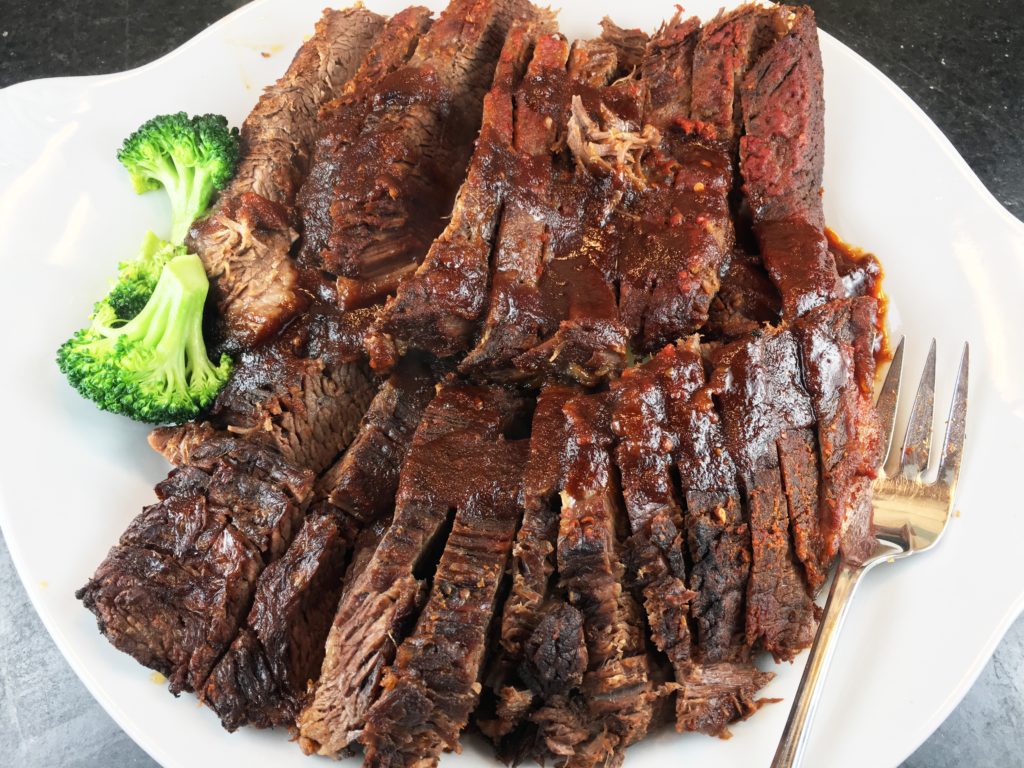 This Brisket, from Deb Perelman's The Smitten Kitchen Cookbook, is about the simplest Beef Brisket recipe ever.  You salt and pepper the roast, put it in a pan or a pot, mix some stuff you likely have in your pantry, pour it on top, then cook it.  The side dish, Roasted Carrots and Fingerling Potatoes, much the same – cut, season, cook. Then eat. So easy. So impressive. It really doesn't get much better than this Sweet and Sour Brisket with Roasted Carrot and Fingerling Potato Coins.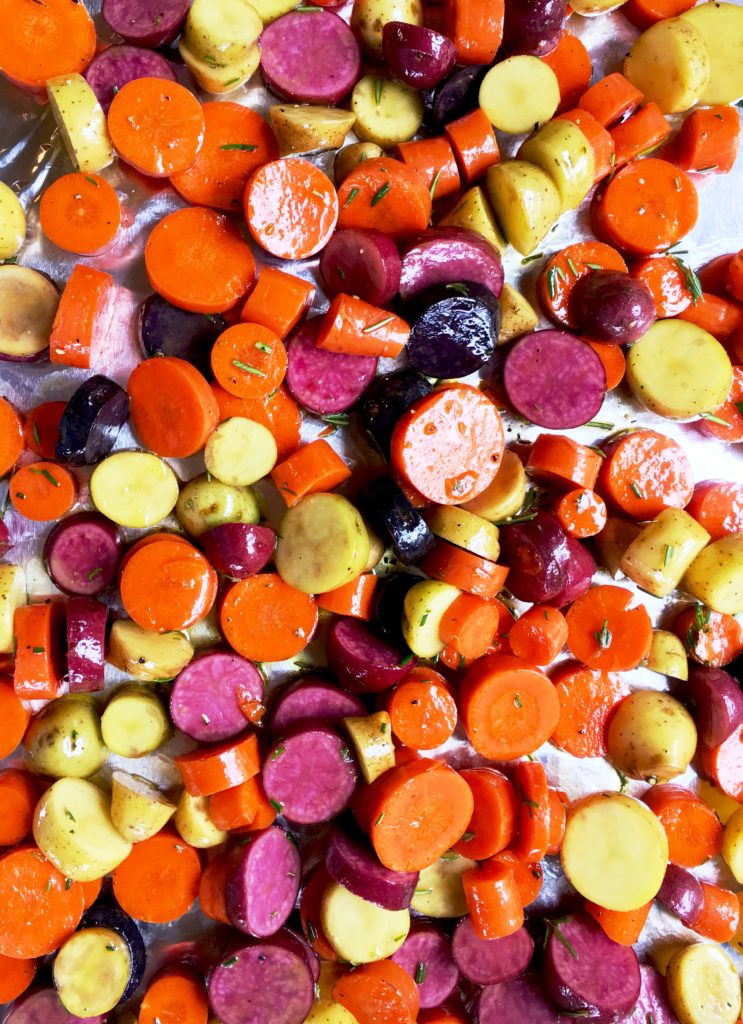 Truth be told, I'm not a big Brisket girl.  I really don't know why.  I think I just didn't realize how incredibly simple it is to make the best ever.  And this recipe for Sweet and Sour Brisket produces a moist, super-tender slice of beefy goodness with a sauce that is, seriously, to die for – a little sweet, a little sour, a little tomato-y, a hint of glorious spice. So so tasty. Yes, please pass it to me!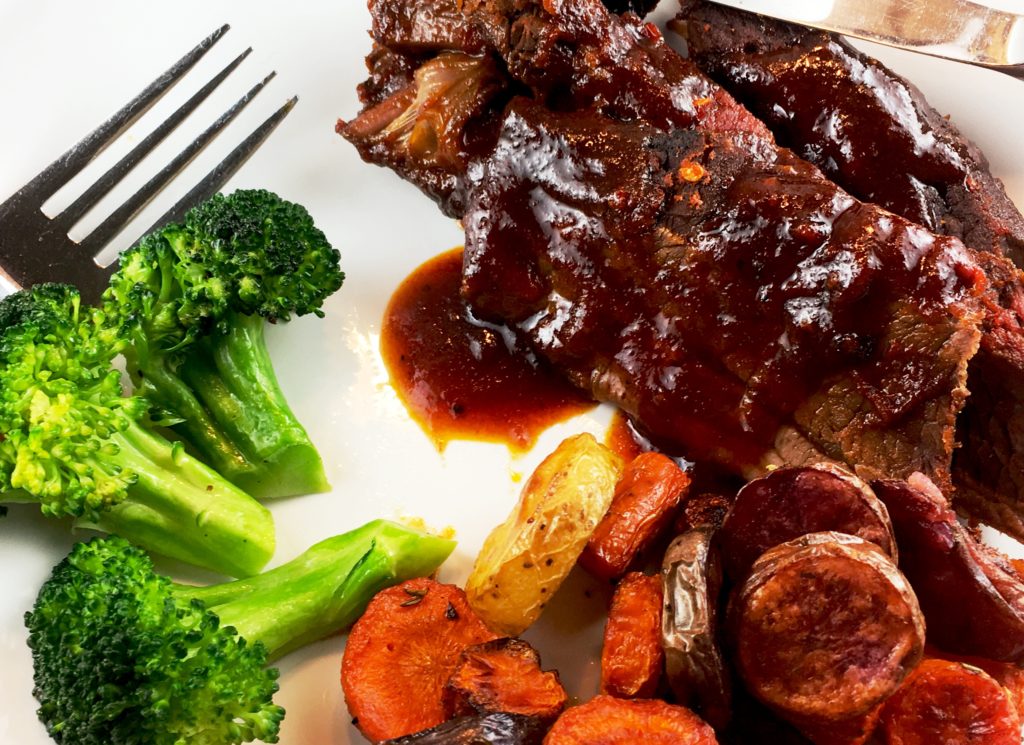 So, if, like me, your proverbial camel is carrying a bit too much straw, I'm here to steer you back the simple. Try this Sweet and Sour Brisket! So much easier than it looks, I promise! Enjoy!