When I was a kid, say 9 or 10, I never wanted it homemade.  In our family, there were 6 of us girls, and our Mom made just about all of our clothes.  You can only imagine how much time she spent at the sewing machine.  The youngest 3 were covered – they usually just got the hand-me-downs.  For the three oldest (I was #2), Mom would buy a single pattern, for which she could make 3 different sizes of the same outfit in 3 different fabrics.  Can you imagine?  We had hand-made, hand-tailored clothes in our favorite colors that fit us perfectly!  Why in the world would I have been craving store-bought? (Seriously, why?) This is the same question I ask anyone who is looking for the Best Angel Food Cake.  The answer is one my Mom taught me – no store or box is even in the same league as homemade!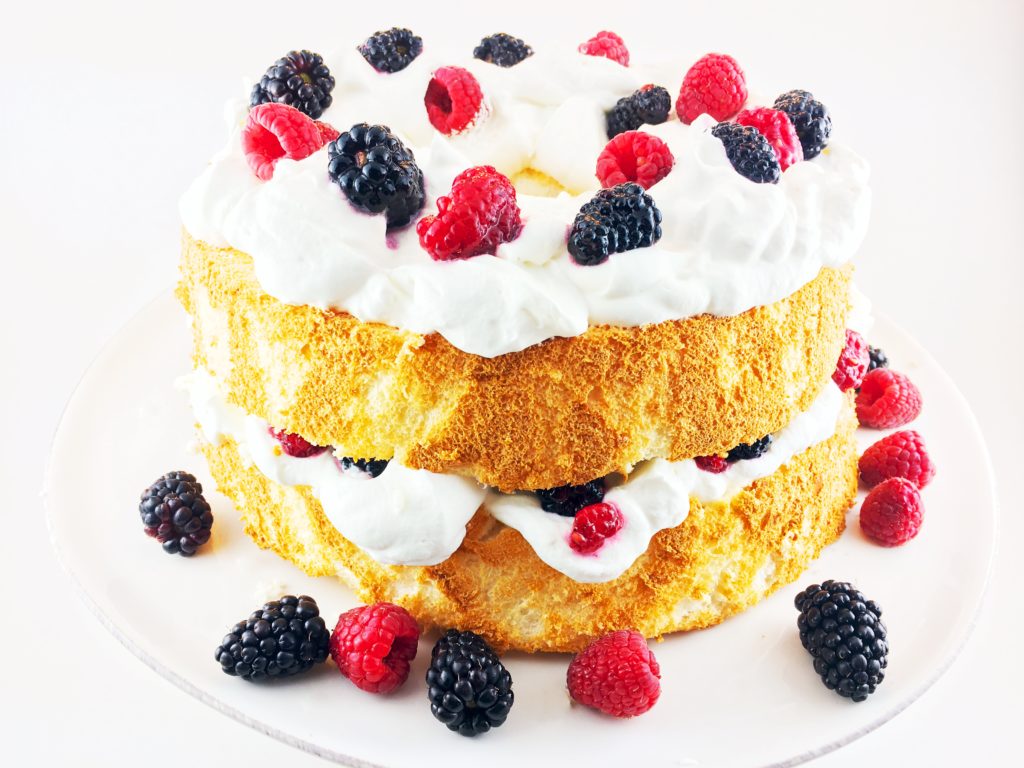 Before this cake, I think I had convinced myself that I didn't even like Angel Food Cake – sticky, sweet, like cotton candy in cake form.  Yuck! Just a spoonful of sugar, no other flavor or texture. I think maybe boxed cake mix made me feel that way. But then once when I was looking for something sweet that was on the lighter side, I made a homemade Angel Food Cake. Just one taste and I remembered just how amazingly good Angel Food Cake can be.  I mean, there is a reason it is called ANGEL Food, right?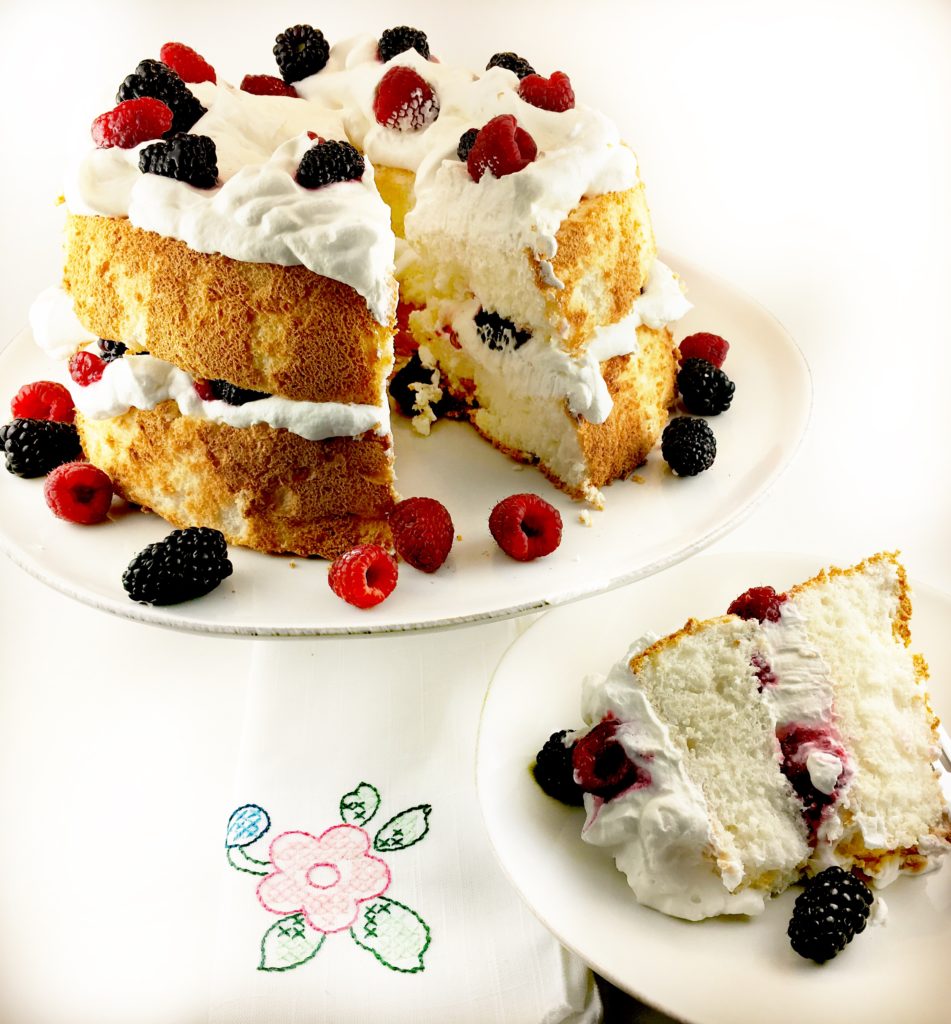 This recipe, with its 6 simple ingredients, produces the tenderest, lightest, fluffiest, but not overly sweet cake you can make. And it is so versatile – perfect plain or amp it up by adding any topping you might want, from berries to lemon curd to ice cream. Or, add any additional flavoring – I added raspberry extract to this recipe, since I was topping the Angel Food Cake with raspberries, and OMG, so so perfect with those fresh berries!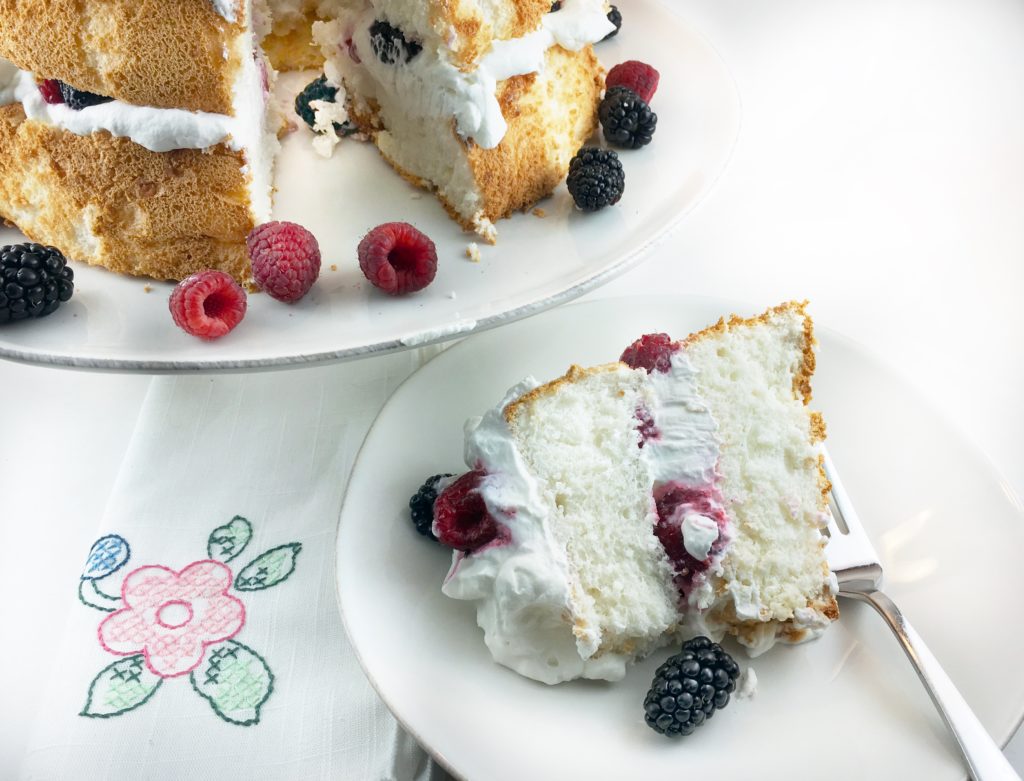 The beauty of this recipe is that it truly is your blank canvas.  Or your pattern you can make in several different ways.  Simplicity.  Enjoy!