When I was a teenager, my most amazing Mom became ill. Tragically ill. From the time of her diagnosis, she had a private nurse for part of the day.  A strong and spectacular character in a 90-pound body, "Gerri" taught us so much, about life, about love, about how to deal with all we had before us.  She became part of our family. She became our Mom's best friend, and was one of the dearest people we ever knew. From these difficult years came many sorrows but also many blessings, including Gerri.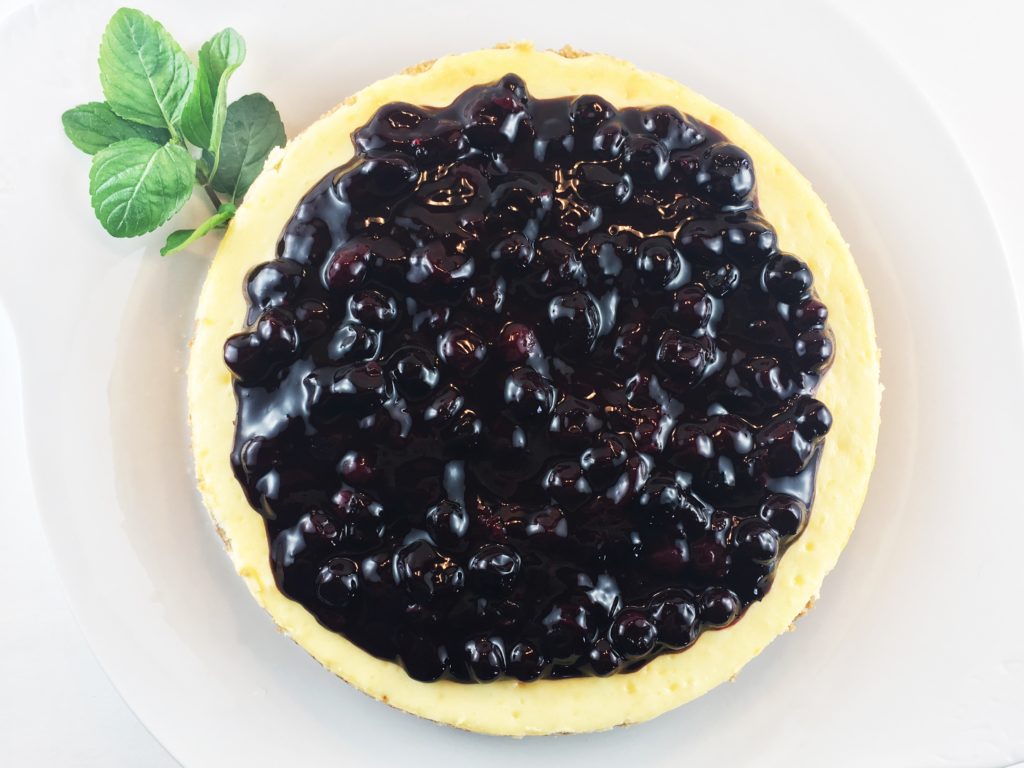 Having been married to a recently-deceased Army man, Gerri brought with her an inner strength coupled with a zest for life that one rarely encounters, but from which always learns.  Originally from the East Coast and having traveled much of the world in her lifetime, Gerri also brought with her an array of foods and recipes our beef-and-potatoes Midwestern palates had not yet encountered.
One day, she used a strange word in a sentence…."Cheesecake". What? Say that again? Cheese and Cake? How could that be? We didn't know cream cheese from Kraft Singles in our house, so cheese and cake? Um, … no, … thank you? It seems Gerri had hosted a dinner party and brought her leftover cheesey cake to our house for us. She swore up and down to our disbelieving faces that it was fabulous, and ultimately, maybe 2 of the 6 of us agreed to try it. We were the lucky ones, weren't we?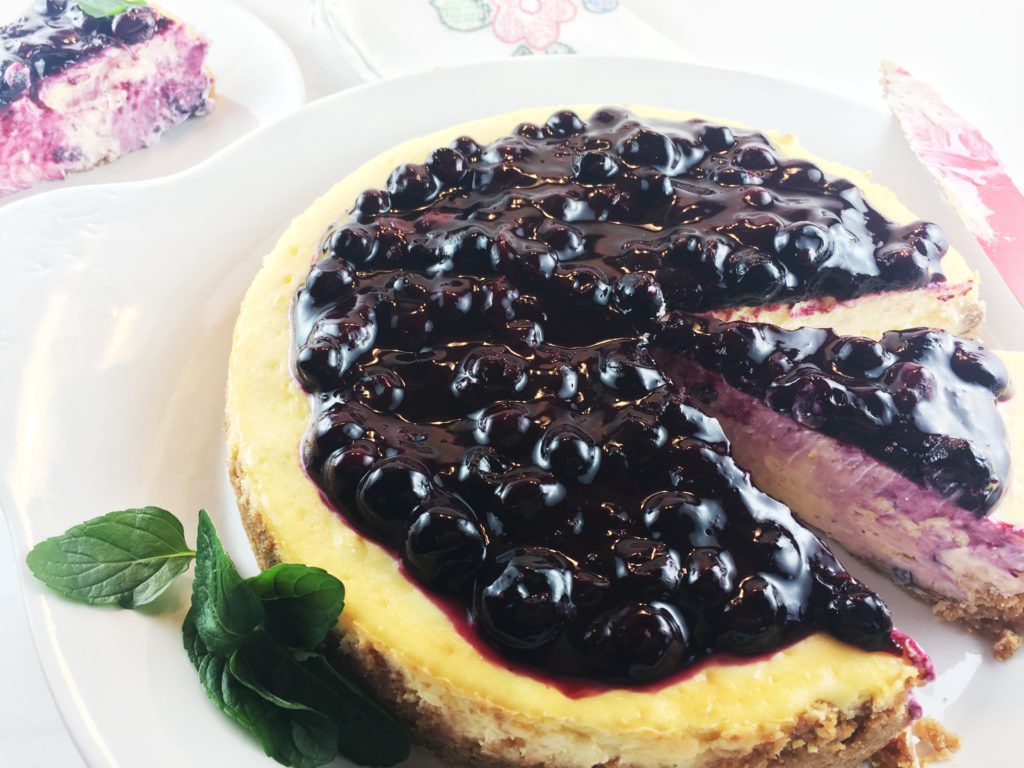 At that point in my life, cheesecake totally became my favorite food EVER! Where had this been all my life? And how did cheese become a dessert? And where could I get some more? I had to try and make it. Gerri brought me her recipe and an appropriate pan to use. I spent an entire morning putting it together and baking it. Maybe it spent a bit too long in the oven. It was a bit, shall we say, firm. But at the same time, utterly delicious. (That should let you know how difficult it is to ruin this.)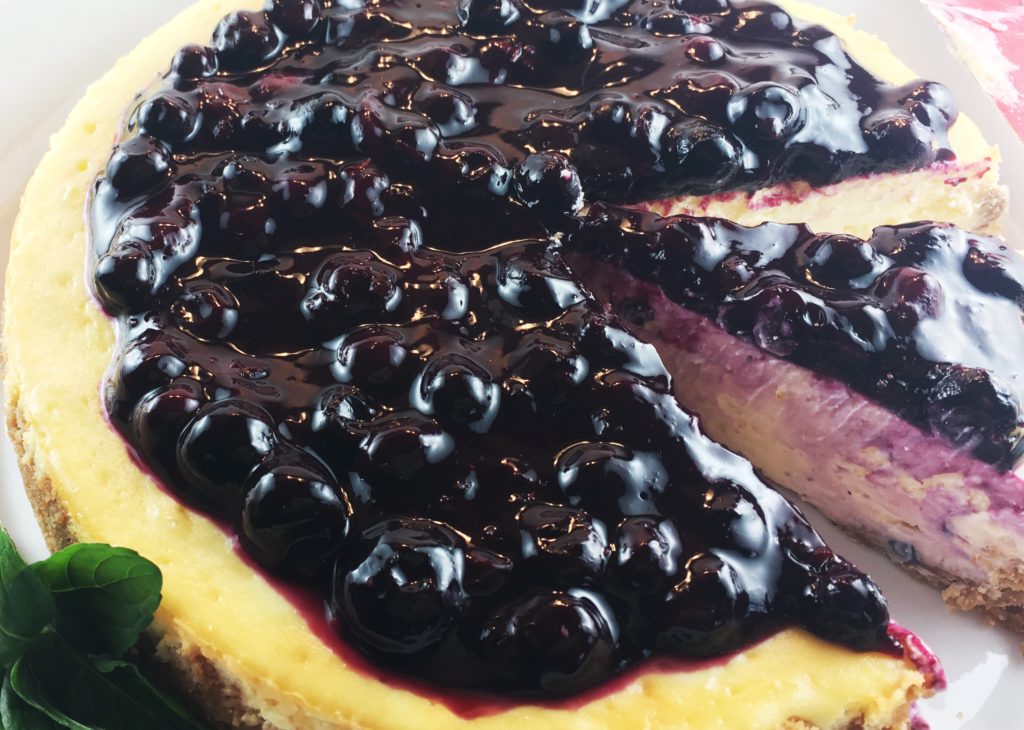 I no longer have Gerri's Cheesecake Recipe, but this Lemon Blueberry Cheesecake, a remarkably similar recipe if my memory serves me, brings back memories of that discovery and, indeed, all of the joy she brought to us and to our beloved Mom, during the days she spent with us. It is perfect - a bit lemony, super creamy, richly-flavored on a crisp graham cracker crust, topped with sweet berries. Still one of my all-time favorites!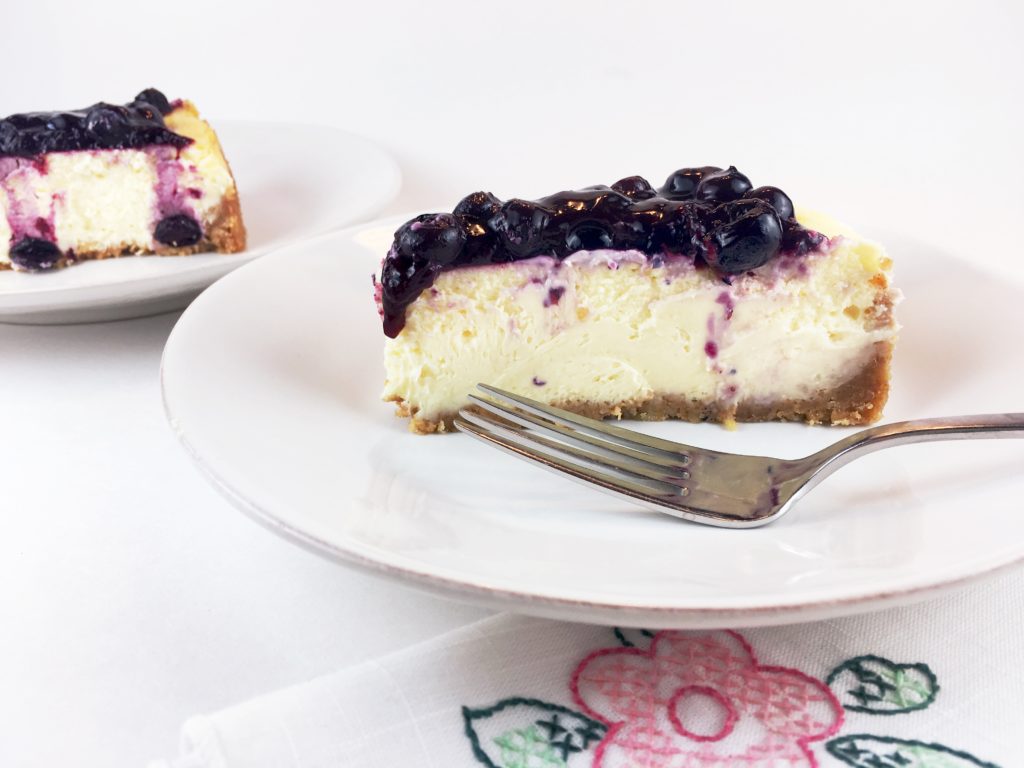 Also, it is so easy to make you won't believe it - it really does just take a few minutes to put together. Some time to bake and cool, but so worth it! And added thanks to our friend Gerri - for all that you were to us and all that you taught us - from friendship to cheesecake! Enjoy!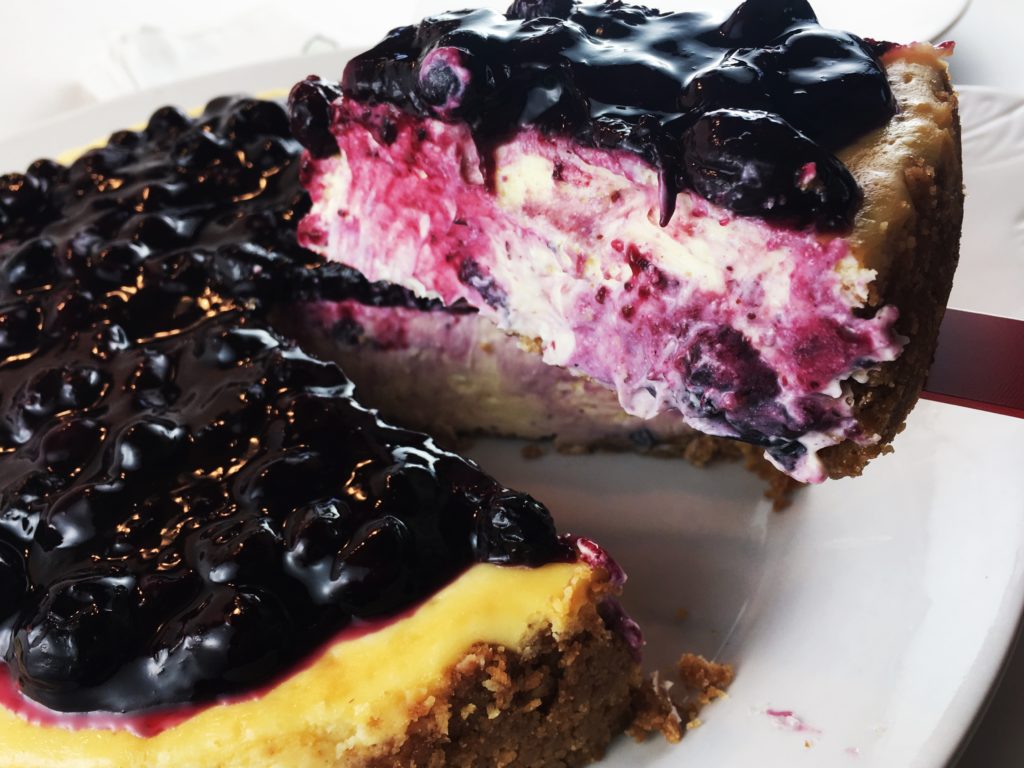 Pin for later->