I usually consider myself a "moderate" sort of person – not too extreme about much of anything, really. I'm neither too loud nor too quiet.  I'm not overbearing nor am I a (complete) pushover.  I like an adventure but I'm not a thrill seeker.  I live somewhere between Louis Vuitton and the Gap.  Generally I'm more of rule follower than a rule breaker.  Does that seem boring? (Ok, Shhhhh!)  I've just always believed sometimes less is more.  Though not always….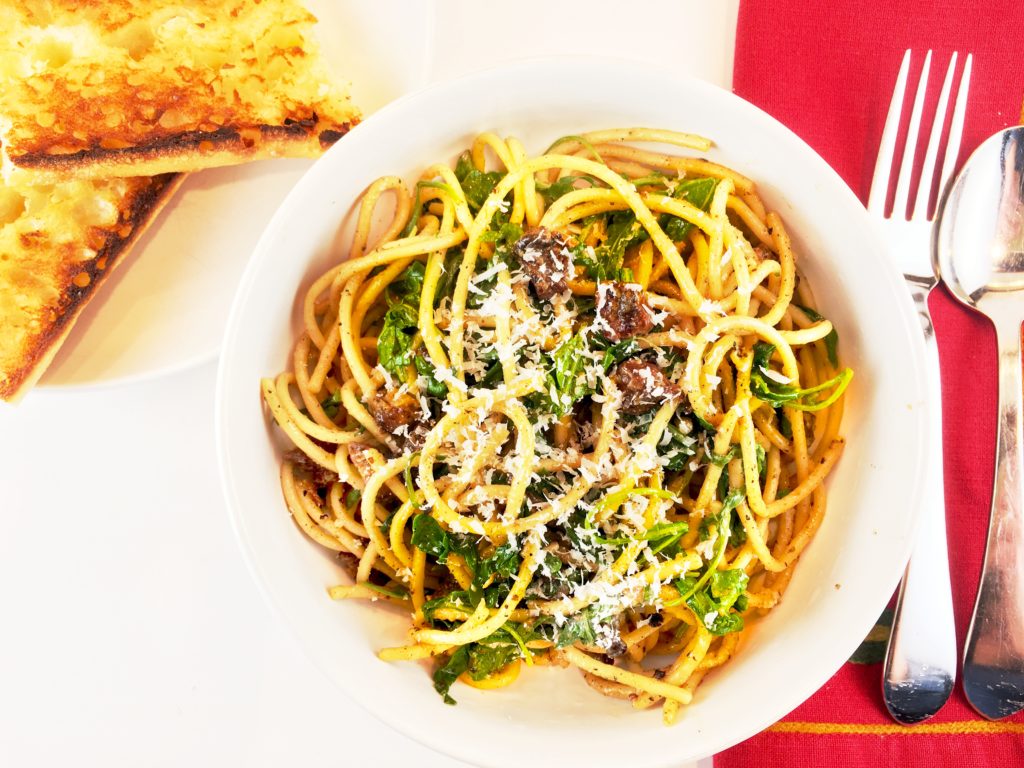 Now you all know I love Italian food, a cuisine where a few simple ingredients combine to make something spectacular, truly a testament to the "Less is More" philosophy. Consider, for instance, the Roman dish Cacio e Pepe (Cheese and Pepper) pasta, a classic dish with 3 simple ingredients (pasta, cheese and pepper) produce utter magic! Now, I've tried Cacio e Pepe at home, to mixed results.  I don't know, there must be something in the water in Rome.  That's my excuse anyway.  Enter Chrissy Teigen…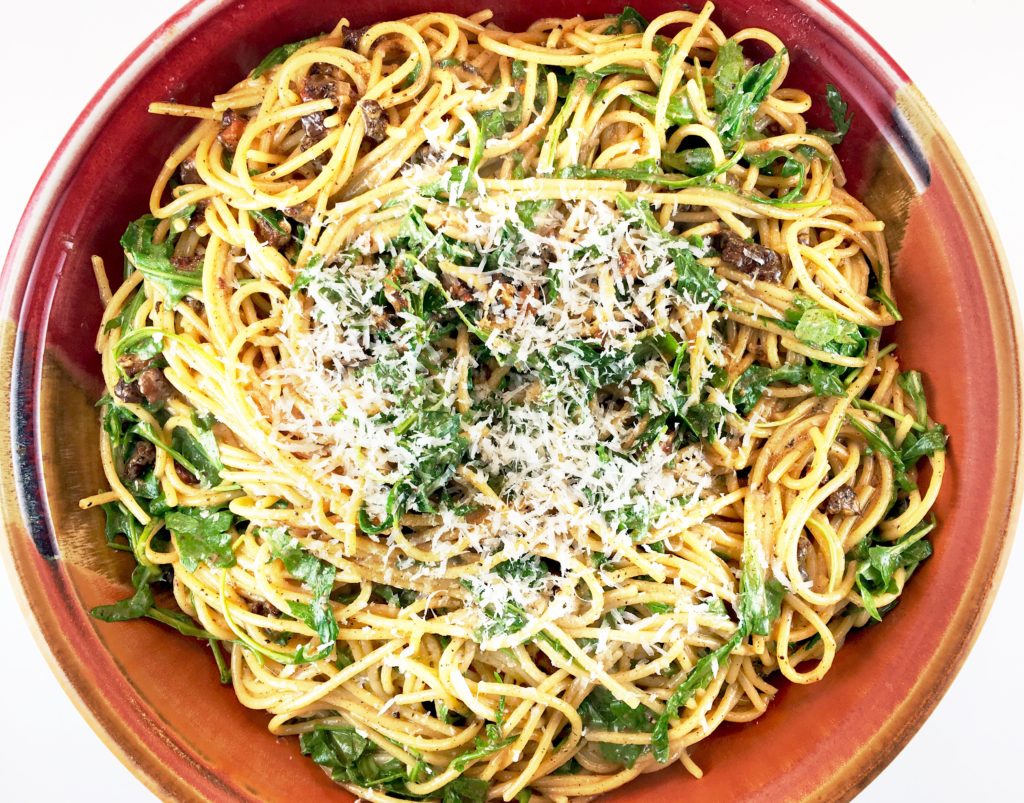 Chrissy's spin (from her book Cravings) on Cacio e Pepe proves that sometimes More is more.  It's really more like a transformation than a simple spin – Ms. Teigen adds some lovely lemon flavor, beautiful crispy pancetta and some spicy arugula to the classic and produces one of the most flavorful dishes on the planet! I was a convert at the fist bite!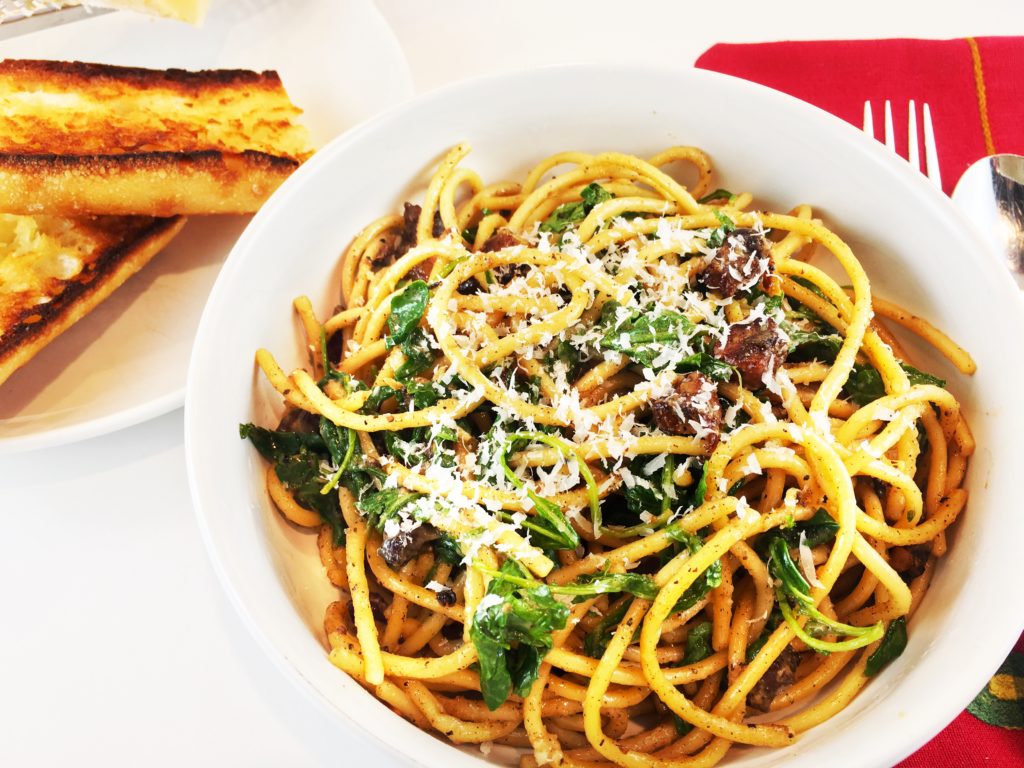 This Cacio e Pepe is also super easy to prepare.  The key is to prep all the ingredients in advance.  While your salted water is coming to a boil, just make sure the cheese is grated, the garlic minced, the lemon squeezed, the black pepper grated.  Then when pasta goes into the water, start the pancetta.  And the rest is easy. You will want this dish again and again!  It is truly that delish! Thanks, Chrissy! Enjoy!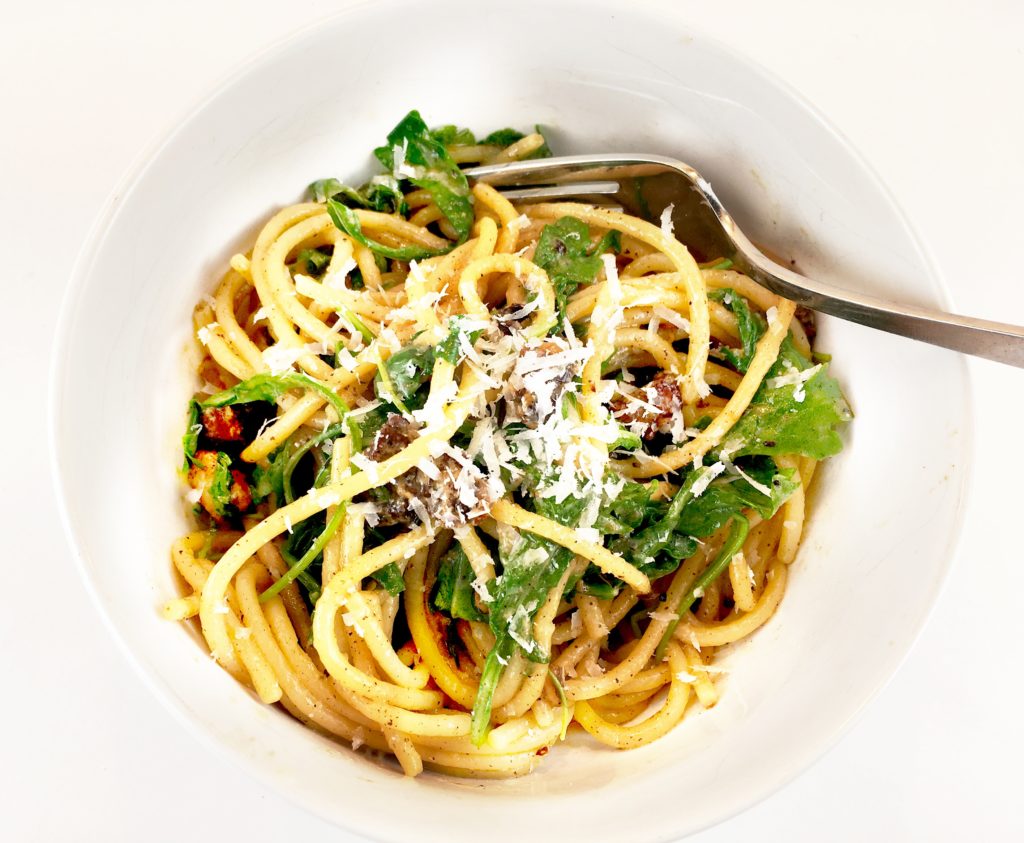 Pin for Later ->