My Grandma Alice, who was my Mom's mother, always told me I looked like "Aunt Sarie" (rhymes with "Harry"), which is what she called her sister Sarah.  "Don't you think she looks just like Sarie?", she would ask Mom. Not only did I not see this similarity, I could feel my face screwing into a 6-year old child's version of What-the-Heck-face.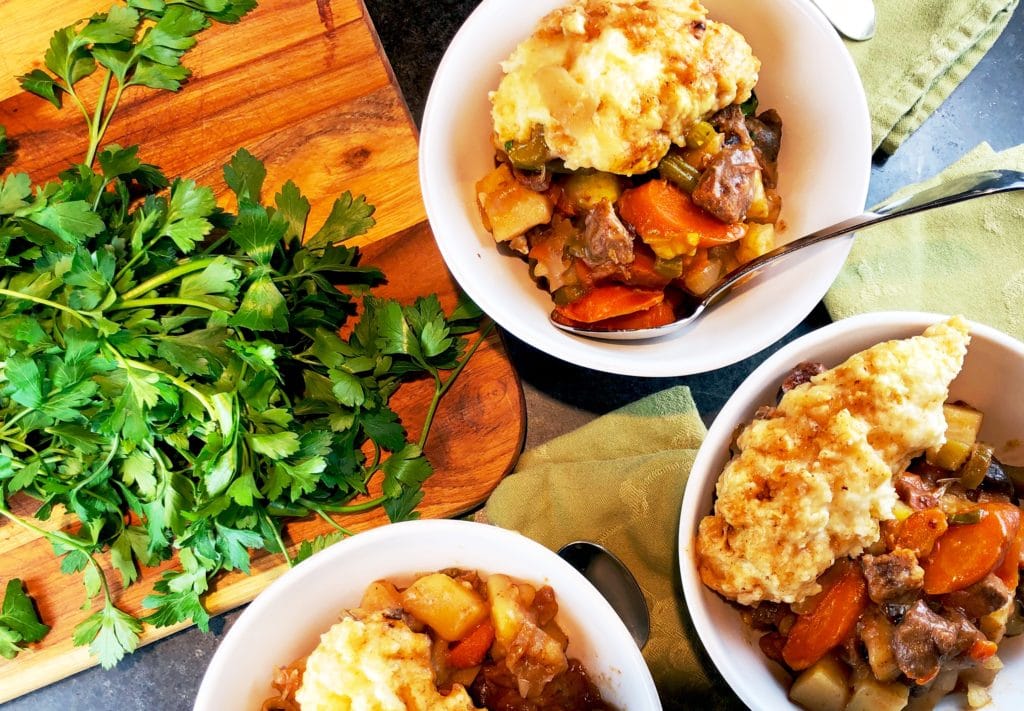 Really? I was a child and Aunt Sarie was, … well,… she was OLD, which, to me at the time, just looked old, certainly not like me! I admit I was kind of offended. How in the world could I look like that? Was this a joke? I didn't look OLD! So, now that I am the age that Aunt Sarie was when I first heard this comparison, I totally can see it. As usual, Grandma was right – I did resemble her.
And today I also realize that in my mind at least, I still see my sisters as they were when we were children. What's more, my mind's eye sees my own kiddos as they were when they were small. So I believe when Grandma looked at me, she saw Sarie as a child. I guess all those parents and grandparents were right when they said, "someday you'll see (what I mean)."
And what they meant, really, is that there are things passed down to future generations – our eyes, our laugh, our sunny disposition – at least those were the things I remember most about both Grandma and Aunt Sarie.  And those were the things Grandma remembered of Sarie as a child. And, in remembrance of these two fine women, I prepared this Beef Stew, published and shared in a recipe book compiled by my Aunt Mary and cousin Tina, following Grandma's death, entitled "Recipes from the Heart."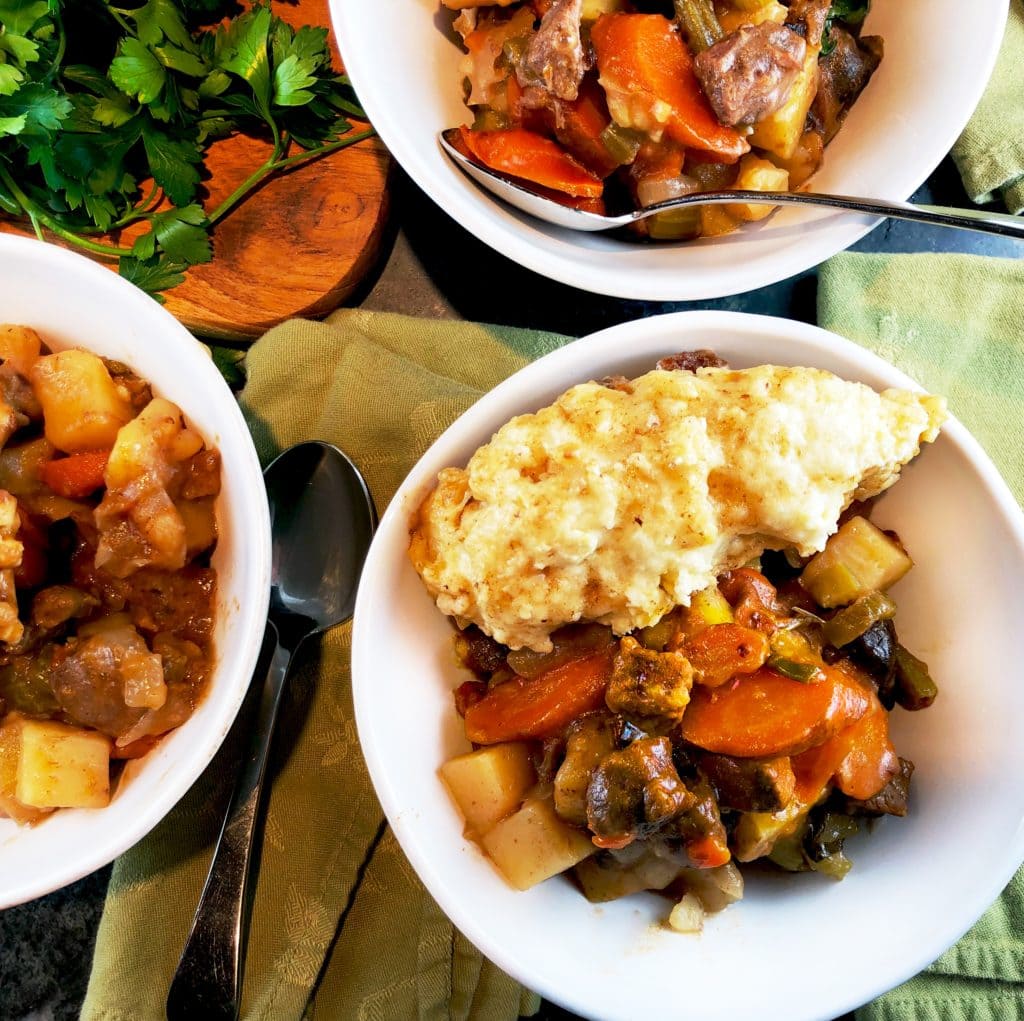 This precious book contains not only recipes from Grandma's collection, but quotes from Grandma (Alice) herself. These quotes are ones everyone in my family recognizes, like, "You've been travelling – you are hungry."; and "Shall I make you a ham sandwich to take with you?", and the infamous "The chips are in the freezer. Get them." Ok, why chips were kept in the freezer, I will never know. But they were. Was it because chips didn't stay fresh for long periods like they do today? I really don't know. Can anyone enlighten me on this chips-in-the-freezer issue?
Anyway, among the recipes the book also contains is this recipe for Oven Beef Stew, given to my Grandma, by her sister, Sarie, who, apparently, I resemble. It is seriously one of the easiest recipes you can make. Just a bunch of cutting and chopping and a (very) few seasonings. The oven, or your slow cooker, does the rest. The result is a hearty, beefy, and completely tasty, comforting stew! Did I say Beefy? And comforting?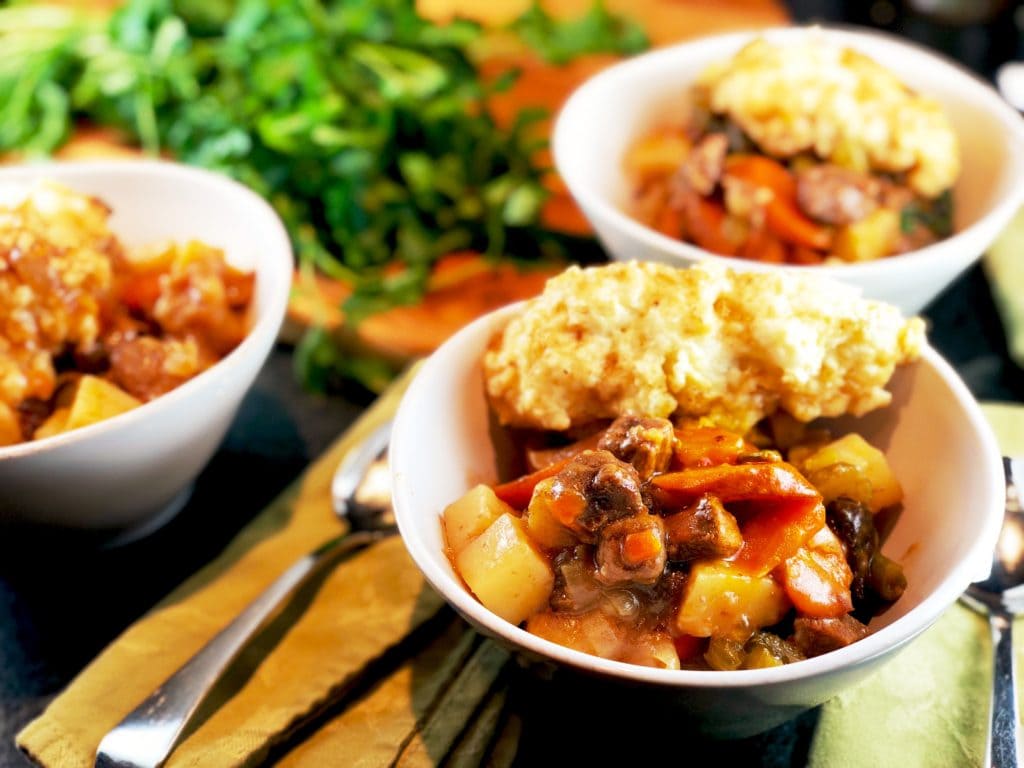 The best part of this stew, like my crowd-pleasing Swedish Pot Roast is that you can cook it several different ways: low and slow in the Slow-Cooker, Crockpot, or oven; or quickly in a Pressure Cooker or Instant Pot. What's more, this recipe easily is makes 10-12 servings so you can feed a crowd or have 2-3 meals for your family. I made it in the oven in my Dutch Oven, cooking at 225F for 7-8 hours. The recipe uses a kind of "old-fashioned" thickener, Tapioca. Often used in pies or cobblers, this thickener works wonders in a stew as well, thickening it nicely with no chance of flour-y flavor. And I topped my stew with some some drop biscuits, for an added touch of delicious to this fine heirloom recipe.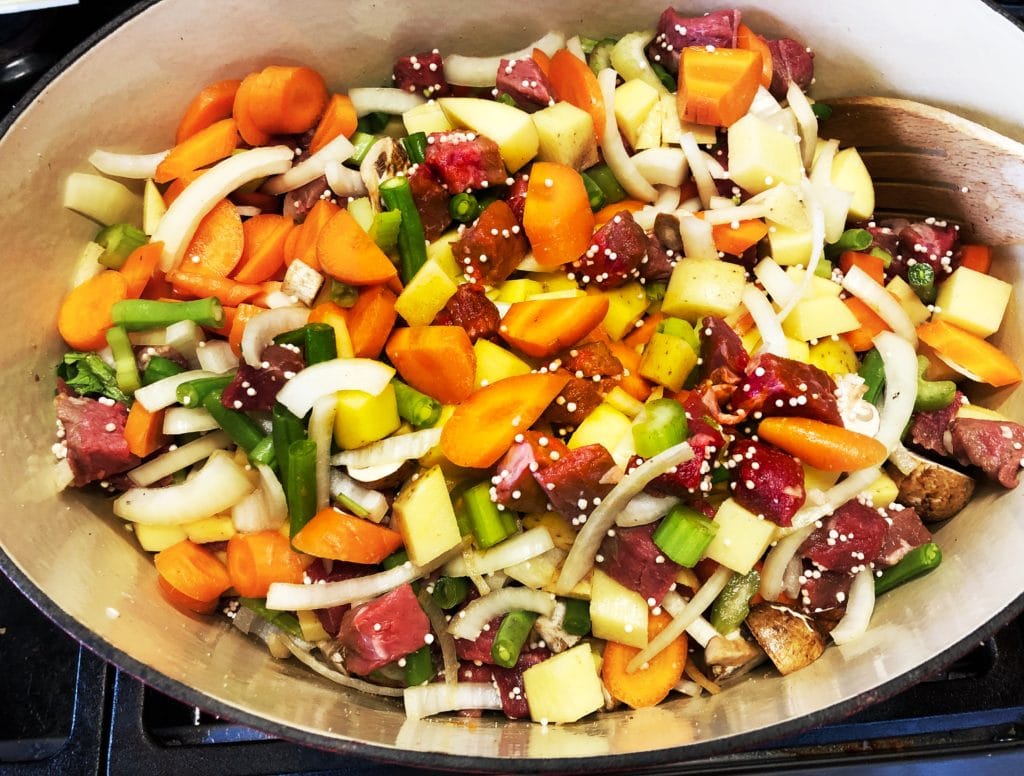 So whether or not you look like someone else in your family, it can be good to go back to a simpler time in the kitchen!  Enjoy this super-easy and hearty Slow-Cooker Beef Stew!  Thanks Aunt Sarie and Grandma for the inspiration!  Enjoy!
If you're looking for a side for this stew, check out my Easiest Biscuits Ever!Simple comfort food!
Print
Beef Stew (Crockpot or Instant Pot)
A simple and hearty stew that is so easy – just chop everything up, season, and slow-cook in the oven or Crockpot.  You could also make this in an Instant Pot, you may want to add an additional 1/2 cup liquid.
Author:
Prep Time:

15 min

Cook Time:

4-9 hours

Total Time:

8 hours

Yield:

12

servings

1

x
Category:

Soups and Stews

Method:

Slow cooker, Oven
Ingredients
Stew Ingredients
2

lb. Chuck Roast

3

large Potatoes

6

Carrots

3

stalks Celery

1/4

lb Mushrooms (any variety)

1/4

lb Green Beans

1

medium or large Yellow Onion
Seasonings
2

t Salt

3

T Tapioca

1

t Seasoning Salt

1/2

c Tomato juice (or V-8)

2

c Beef Broth
(Optional) 2 t fresh or dry herbs – rosemary and or thyme
Instructions
Cut the Stew ingredients
Cut all stew ingredients into bite sized pieces, cutting on angle gives a nice contrast. Place in Slow-Cooker, Dutch Oven, or Pressure Cooker.
Season
Mix all seasoning ingredients together, pour over stew ingredients.
Cook
Oven-cooking: cover and place in 250F oven for 5 hours, or 225F oven for 7-8 hours.
Slow-cooker:  up to 9 hours on Low, 5 hours on High.
Instant Pot:  Put all ingredients in the pot, not filling the pot more than 2/3 full.  Set to Pressure cook 45 minutes, letting the pressure release naturally at the end. Follow manufacturer's instructions for releasing pressure and opening pot.
Recipe Card powered by
PIN for later ->