I recently made my favorite Holiday cookies and took them to a party.
"Ooh, I love macaroons!  They are about the only cookie I can eat since I am gluten-intolerant," I overheard my friend say.  I was so disappointed in myself.  I knew this person was gluten-intolerant and yet I hadn't made the effort to prepare my Chocolate-Dipped Coconut Macaroons without the AP flour.  So when I came home, I decided I would try to prepare them with coconut flour, an obvious choice for a coconut-containing recipe, and Voila! (Well, a few days later) Gluten-Free Chocolate-Dipped Coconut Macaroons were born.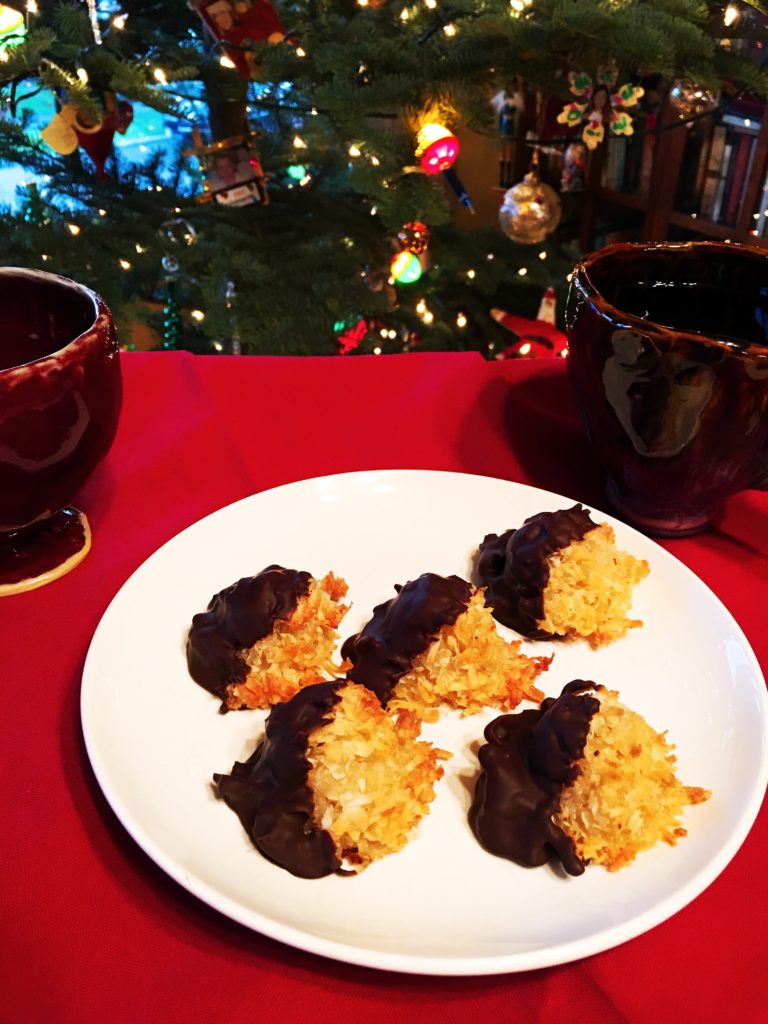 If you've tried the Original version (and if not, you should!), you will find these to have the same scrumptious flavor that just leaves you wanting more.  The coconut flour produces a lighter, more airy cookie.  It's also a bit softer with slightly less-crispy edges. All in all, a fabulous substitute for the original version!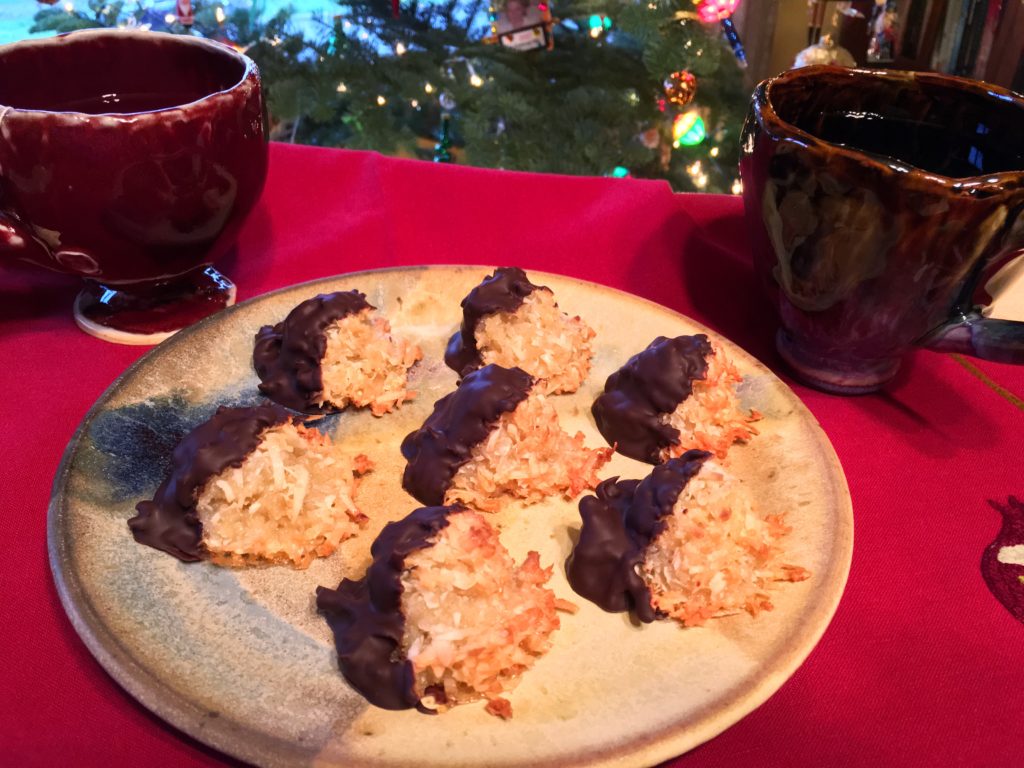 And, if you are a macaroon fan like me, you already know why this is the perfect cookie.  It is kind of half-way between a cookie and a truffle. That sweet coconut, soft and chewy inside with toasty, crispy edges, enrobed in smooth bittersweet chocolate.  Simply … addicting.  No other word for it!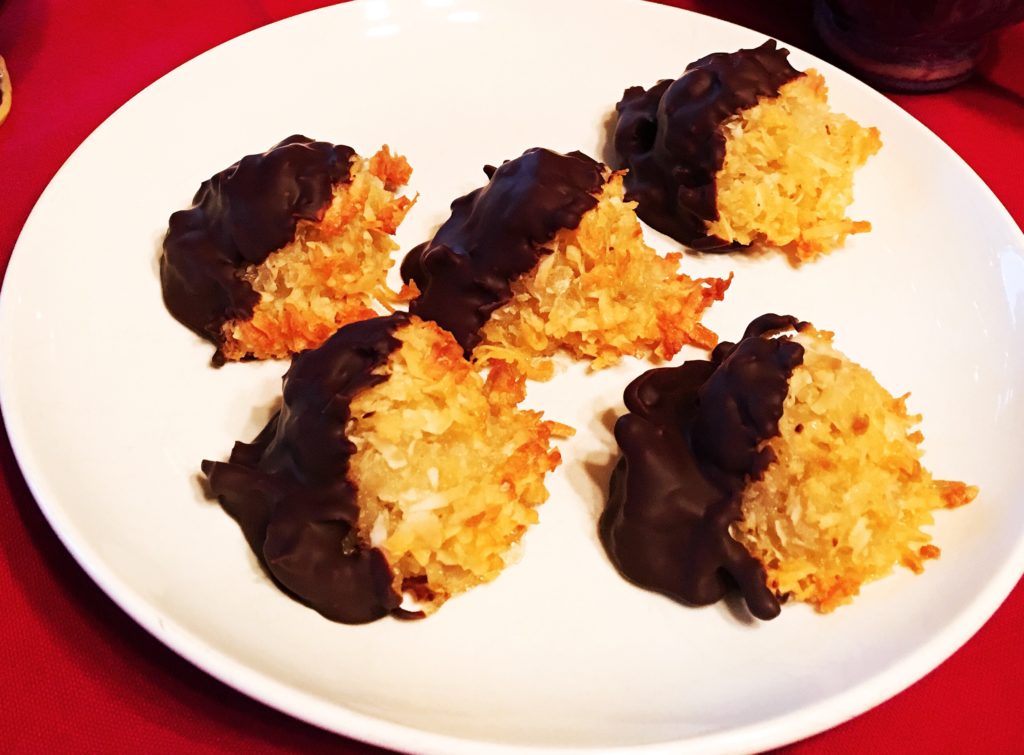 So give these a try!  They may become your new favorite Holiday Cookie, too!  Enjoy!