Ok, everyone!  Who loves granola bars?  Anyone?  Anyone?  Bueller?  I guess not.  But have you ever made them yourself? I can pretty much guarantee that once you make these granola bars, you will never (want to) eat another pre-packaged bar.  They are that scrumptious.  Addicting, even.  What's more, so easy to make!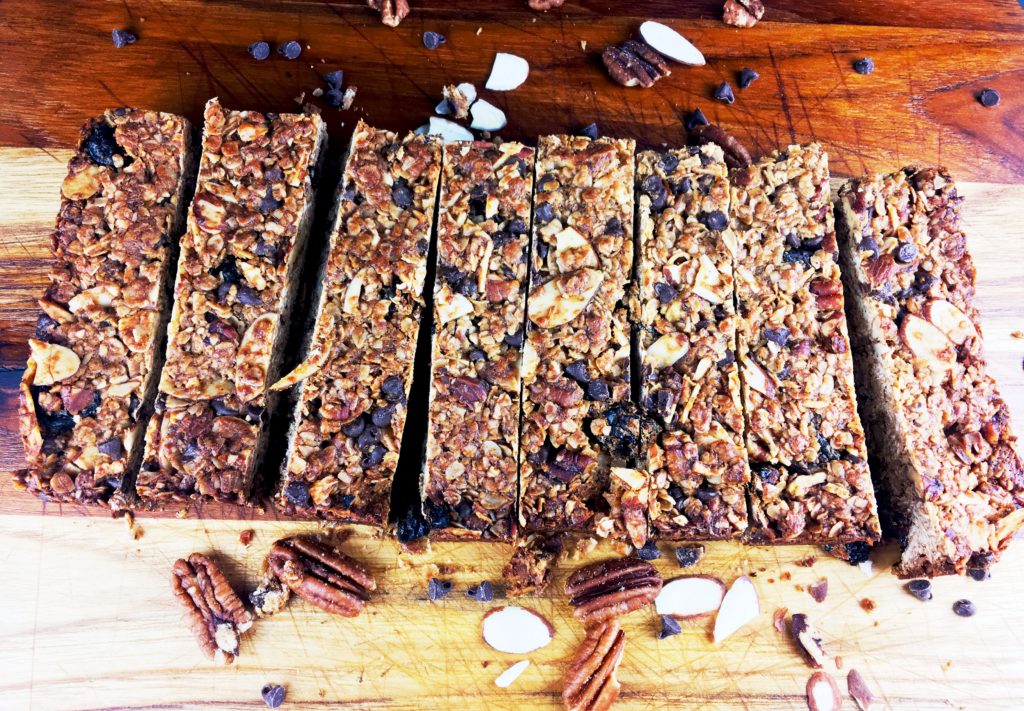 Do you remember back in the day, when Granola Bars were all the rage?  Mostly oats and honey, with a few nuts sprinkled in. A good concept. But super crunchy… like, break-your-teeth crunchy.  Would you consider them delicious?  Hmmm…Sure, they were good, but… delicious enough to want another one, right now?  Not so much. Then came the chewy kind.  Lots of puffed rice or something taste-free and insubstantial like that.  Again, not scrumptious. Like many, I used to put them in my kids' snacks, even occasionally ate one myself.  Now I make my own.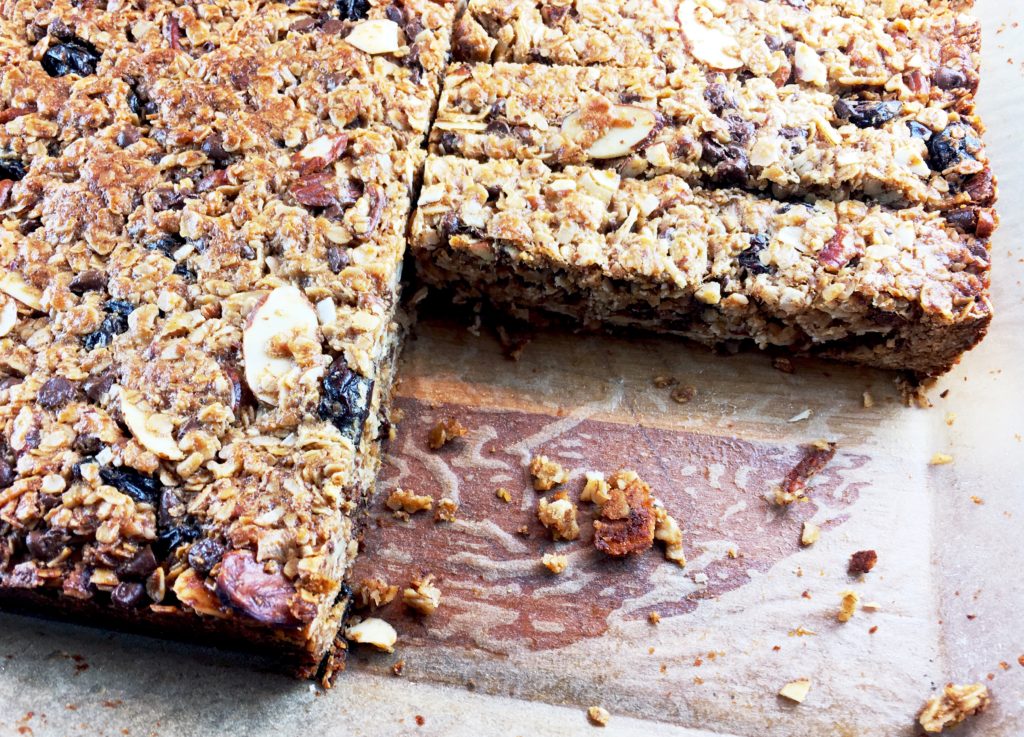 I first saw this recipe on Orangette.com from Molly Wizenburg, who adapted a recipe from Deb Perelman of Smitten Kitchen. I made a couple of changes myself and began making them to send with my daughter to fuel her after-school crew practice. With oats, honey, peanut butter, chocolate, nuts and coconut, a little sweet and salty in every bite, it's not a surprise they were a hit!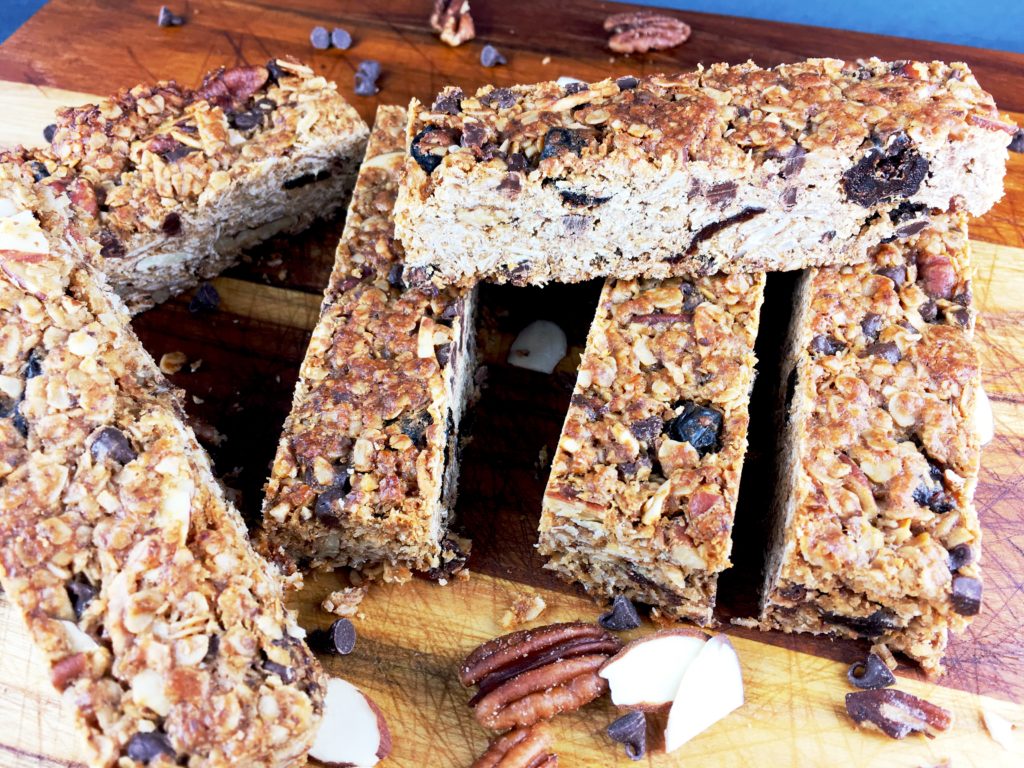 The first time I made them, they came out a bit crumbly.  So I re-read the recipe and the comments and realized refrigerating before cutting makes them easier to cut and helps them stay together.  So bring your patience, the refrigeration really is the key to success here. They also freeze well.  I put them in the snack-size zipper bags.  (They do taste pretty good frozen, too. ?)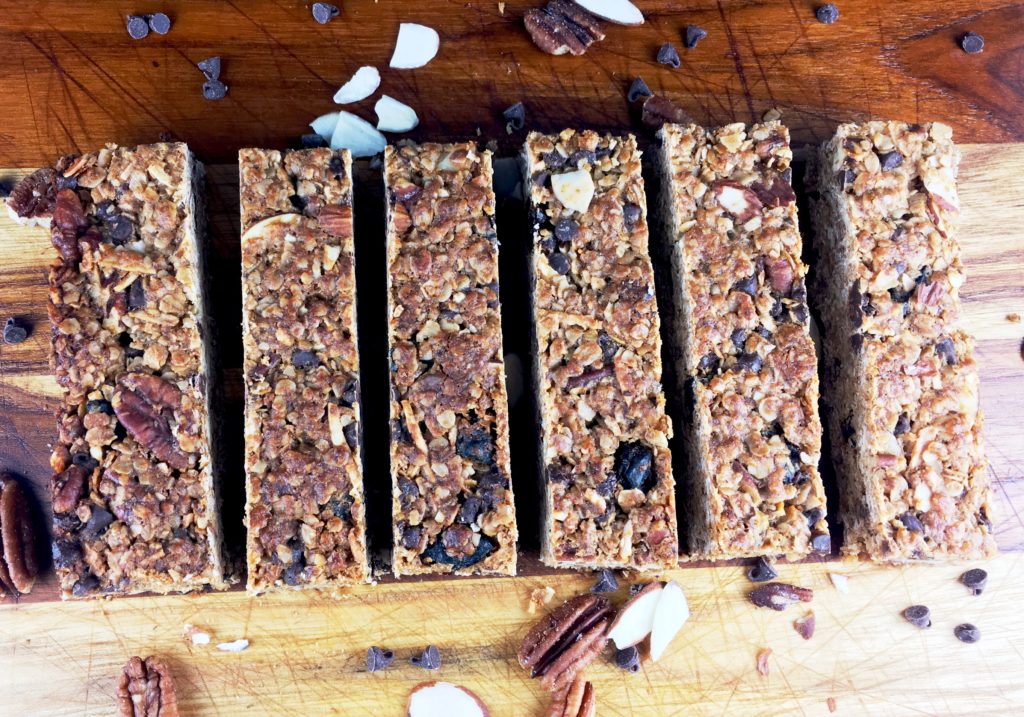 So bring some YUMMM back to the granola bar.  It's good for you and easy to make! Here I've adapted the recipe to make around 30 bars, give or take.  How long that lasts in your house, well, that's up to you.  Enjoy!