Ok, you had me at "braised." Then you followed with short ribs, in Shepherd's Pie, no less. Crazy. But crazy incredible. If you remember the last time (which was the first time) I made Shepherd's Pie, it was a  Sweet Potato Shepherd's Pie, I remarked how surprised I was that it was so dang good.  I had never made it before, and those I had eaten were…we'll, let's just say, … not so delicious.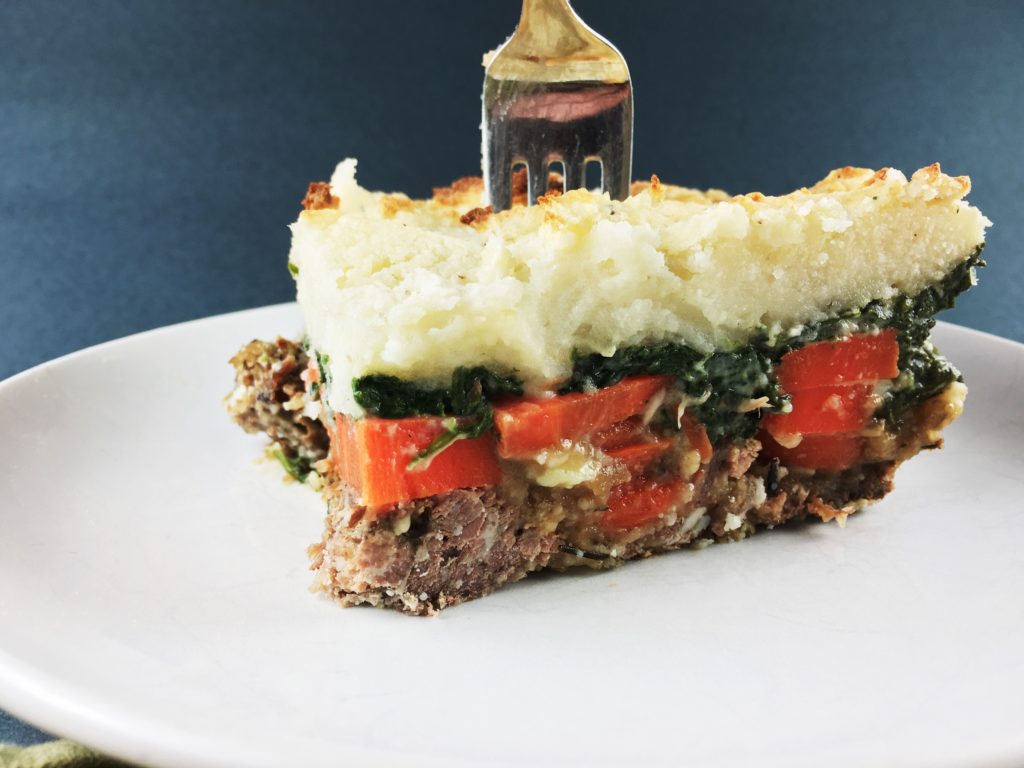 So with my Shepherd's Pie skepticism gone, I thought, why not up that game a bit?  This dish does just that! Seriously, who puts braised meat in a Shepherd's Pie?  This is truly comfort food, elevated, and transformed to an elegant, dinner-party-worthy dish.  Tender braised beef in a savory gravy, topped with sweet carrot slices, creamed spinach and smooth mashed potatoes with a crispy top. Um, yes, please!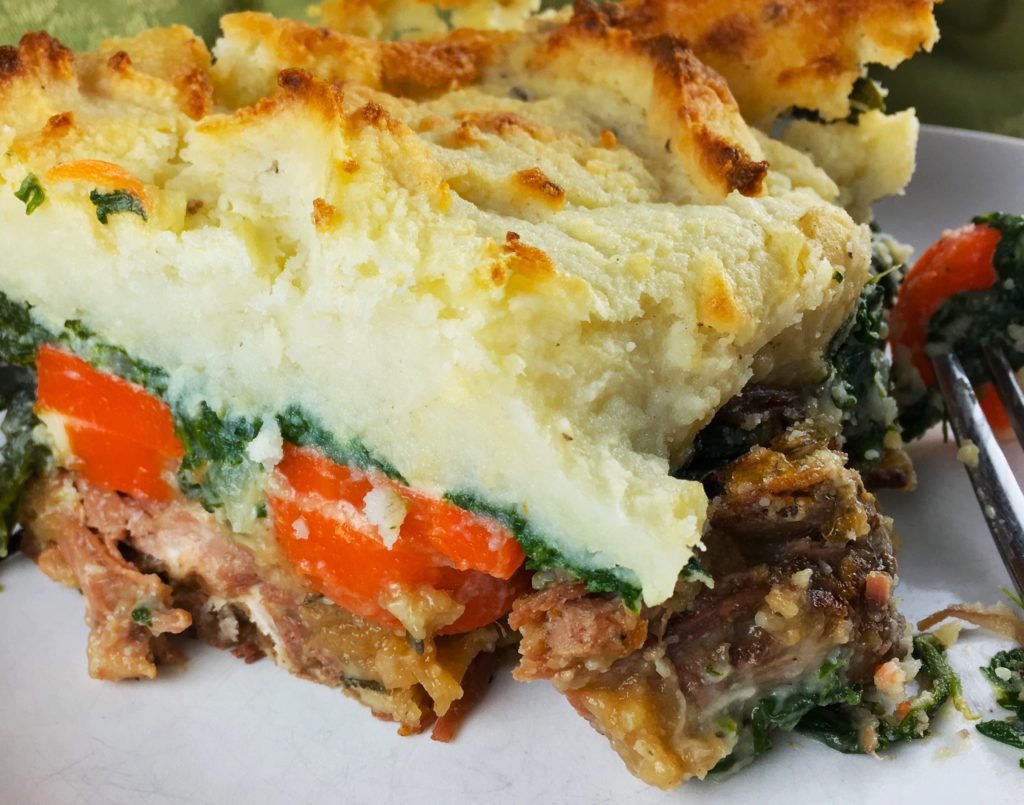 I have to warn, though, your choices with this delicious dish are either a pretty long session in the kitchen, or preparation of some of the ingredients in advance.  Nothing is difficult to make.  No advanced techniques here, either.  But there are quite a few moving parts, so it's a good idea to make a few of the components in advance.  But I can promise, this dish is SO WORTH IT!  That incredible.  And, like many others, even better the second day.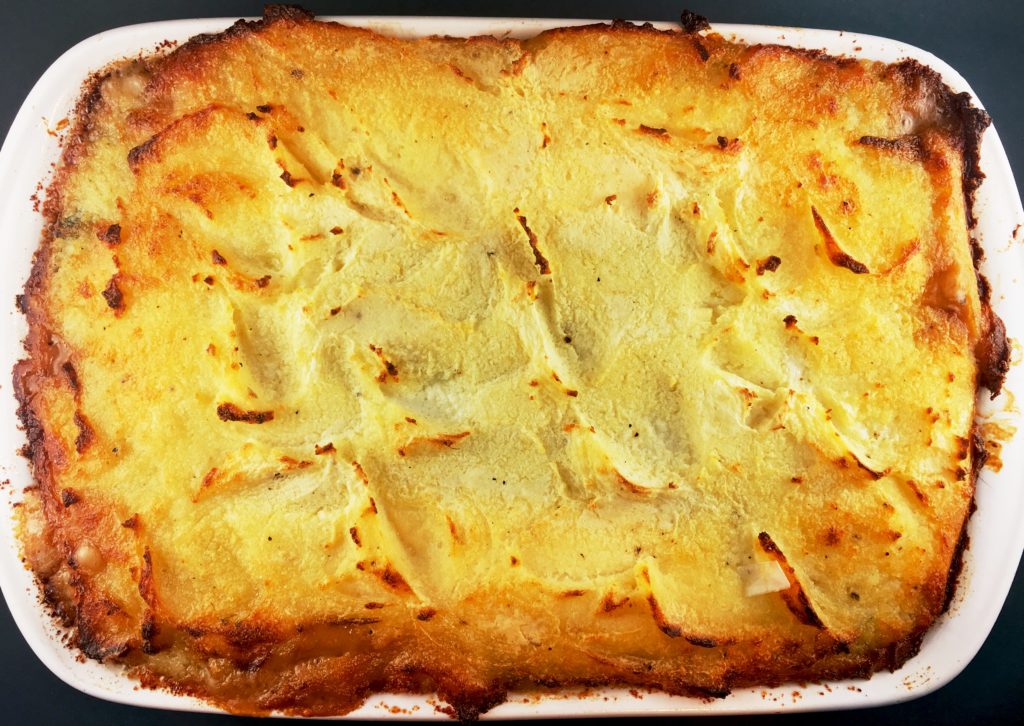 The original recipe appeared in Gourmet Magazine, February 2001, and calls for lamb shanks instead of the short ribs we used. Lamb shanks were in our original plan, but once at the Butcher's we could only purchase frozen shanks, so we went with the short ribs instead.  Either would be great in this dish, truly.  Enjoy!