What's more summertime than a good, old-fashioned barbecue?  You spend time planning what to toss onto the grill, maybe some chicken or ribs.  Then you go to the store and buy a bottle of that same sauce you've been using for the past decade.  I'm here to tell you, there's better to be had, for sure! And this Spicy Blackberry Barbecue Sauce is it!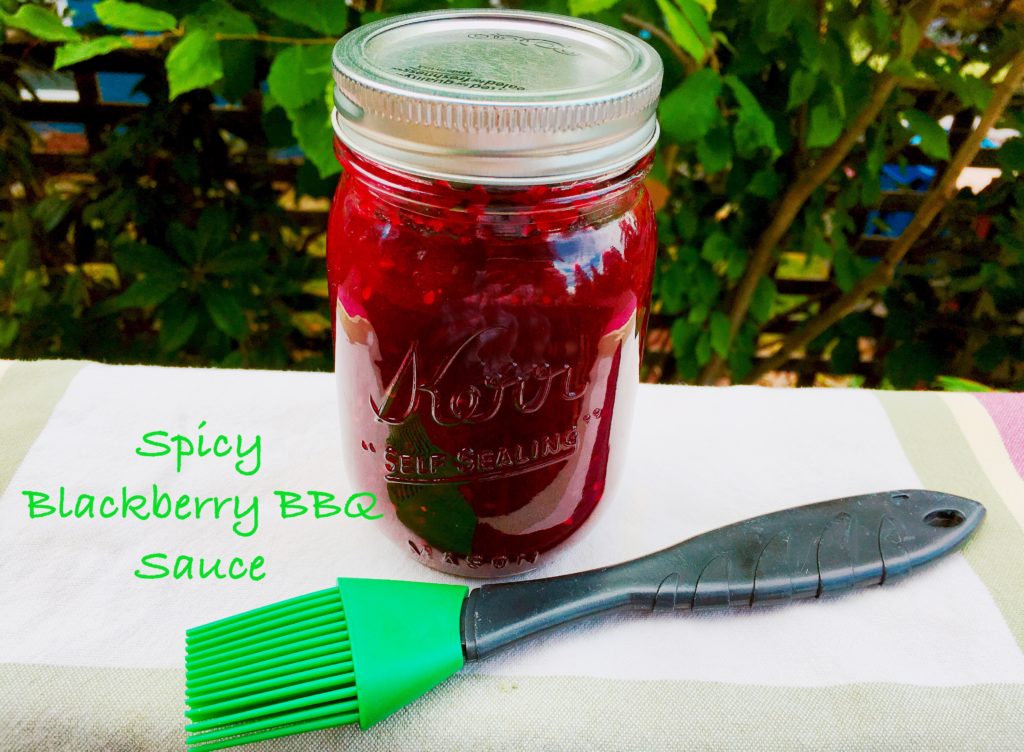 This barbecue sauce is the absolute perfect blend of sweet, savory and spicy, I don't know why I don't just jar and sell it.  Oh, wait, yes I do.  It isn't my recipe. Some dear friends gifted me with this recipe years ago, and I've made it a few  times since. This year especially, though, the blackberries are so juicy, sweet, and delicious, it took a month or so for me to stop eating them fresh and devote a pint to this sauce.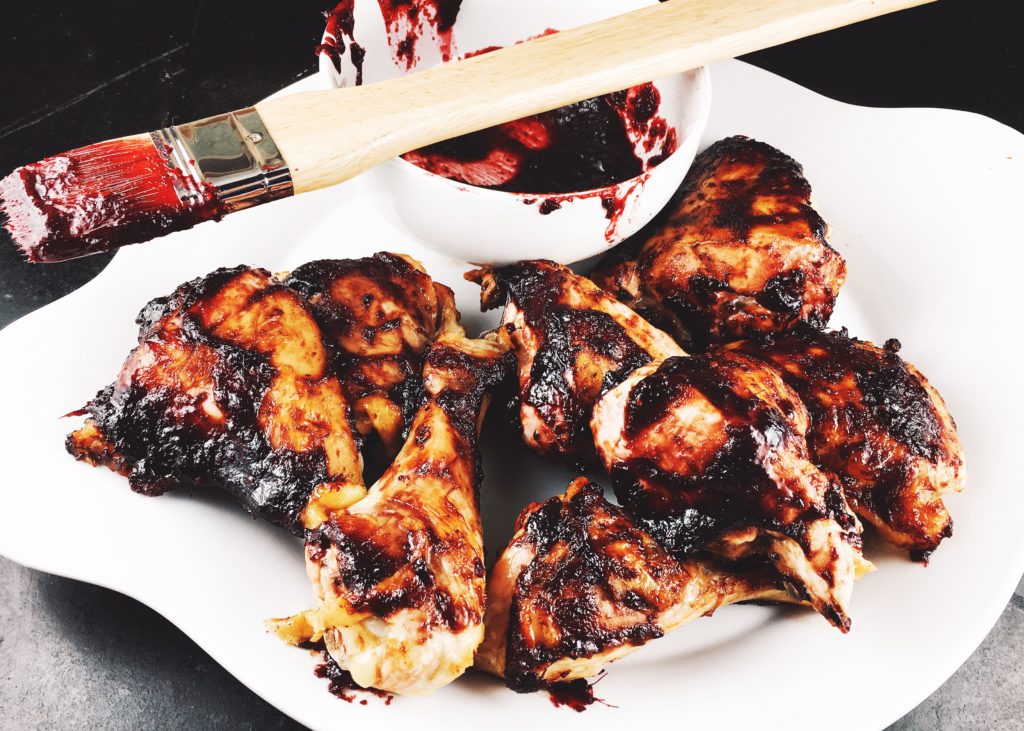 Believe me, this sauce is so good, you really could just eat it out of the jar.  But put it on your favorite grillable meat, and it takes it to a whole new level of amazing!  Add to that the fact there are just 2 steps to make it: 1) toss all of the ingredients into a blender and blend until smooth, and 2) Simmer until it is reduced and thick.  That's it.  So easy. So delicious.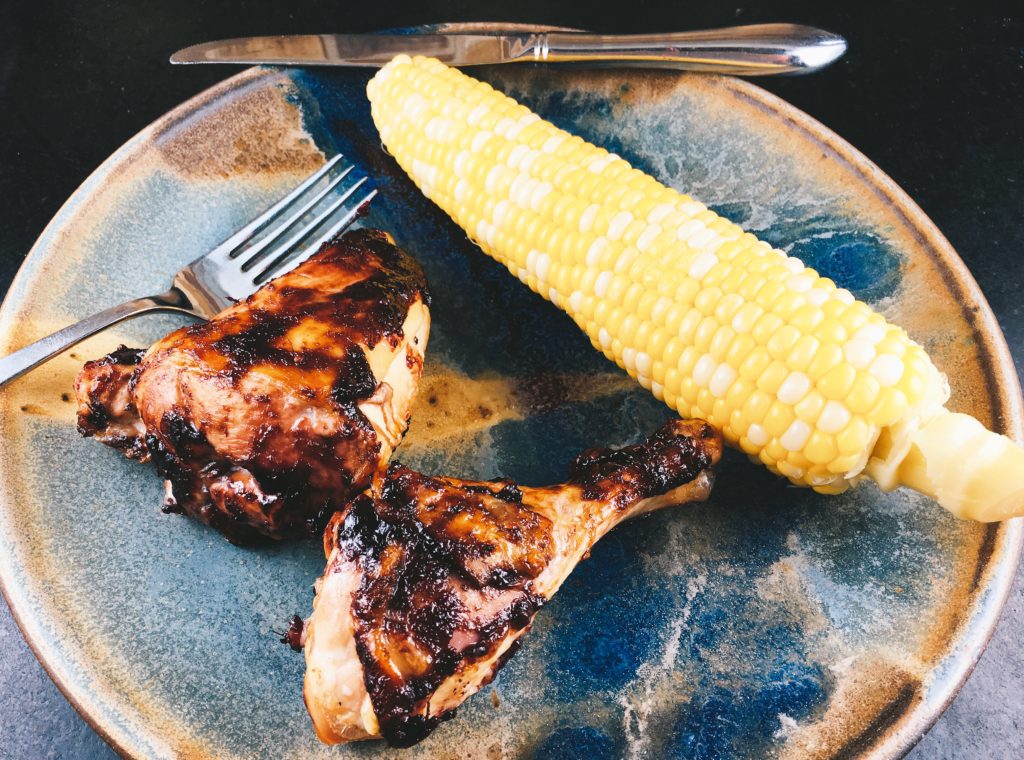 If you don't have fresh blackberries available, you could substitute frozen, or use blueberries or pitted Bing cherries.  Either would be reasonable substitutes. So now that you have the star of the show, this delicious sauce, for your next barbecue, the rest of the meal should be easy!  Enjoy!