There are some recipes you make over and over again. For me, this is one of those for so many reasons.  First and foremost, it is delicious!  The chewy Farro, sweet grapes, caramellized onions, and the lovely greens are truly a symphony of flavors.  Second – Really?, could it get any healthier?  Farro, if you've never had it, has a healthy dose of protein on its own, along with some vitamins and fiber.  And did I say it is chewy and delicious? Thirdly, it is super-satisfying.  This salad can be a main dish as easily as a side by adding a bit more protein like some black beans or chicken strips. Truly, there's nothing about this salad that is less than spectacular!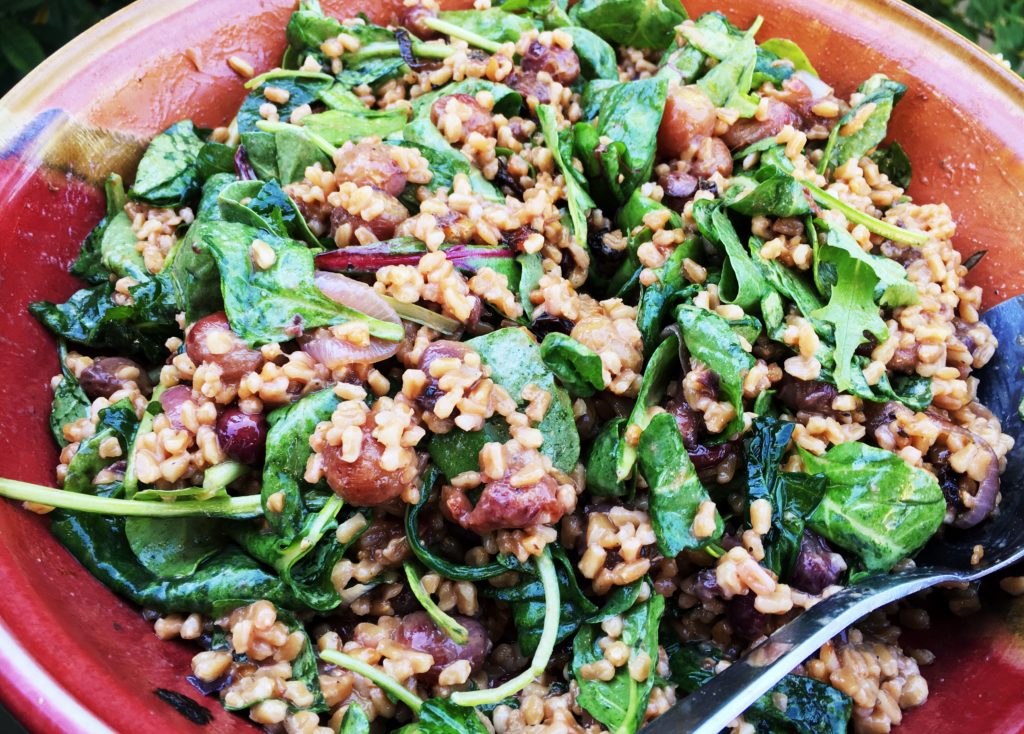 I've made this salad for all kinds of get-togethers and parties.  It is always a hit.  I usually serve the goat cheese on the side, because on its own it is a vegan dish, and with an increasing number of people choosing vegan foods, this one is perfect!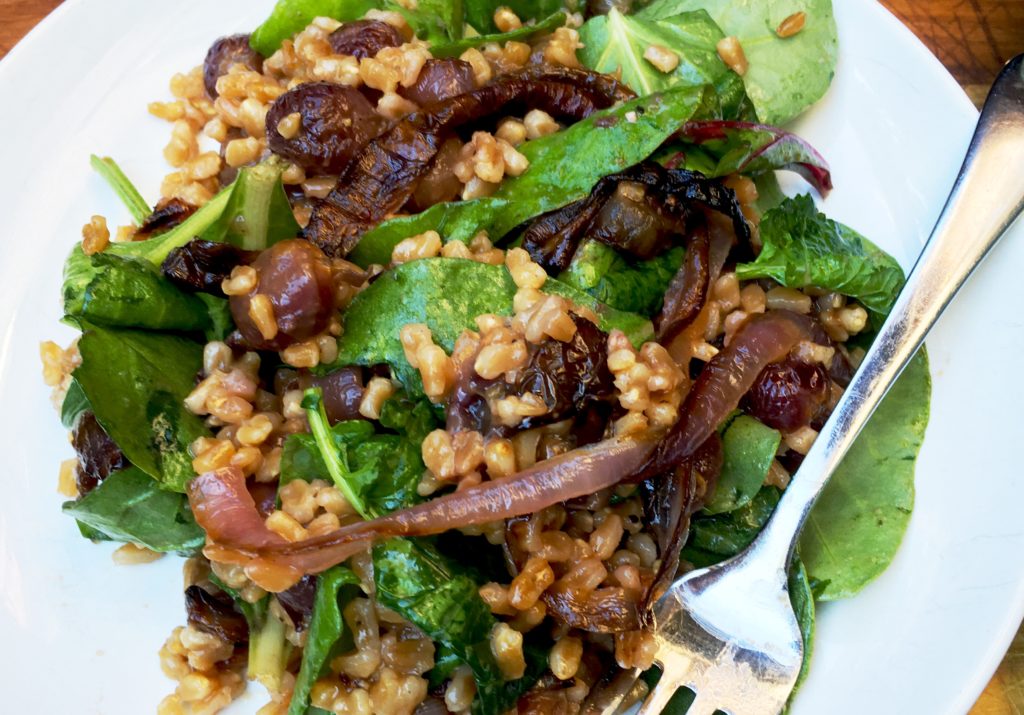 The recipe is from Martha Stewart, who always pleases with her fantastic recipes.  I've only changed things a bit.  The original recipe calls for quite a bit of salt.  Even in the slightly altered version, below, you will note what might be considered copious amounts.  But never fear. It really does bring out all of the flavors, and remember, this amount of salad will feed 8-10 people, so don't fear the salt! It all works out once you add all of those greens!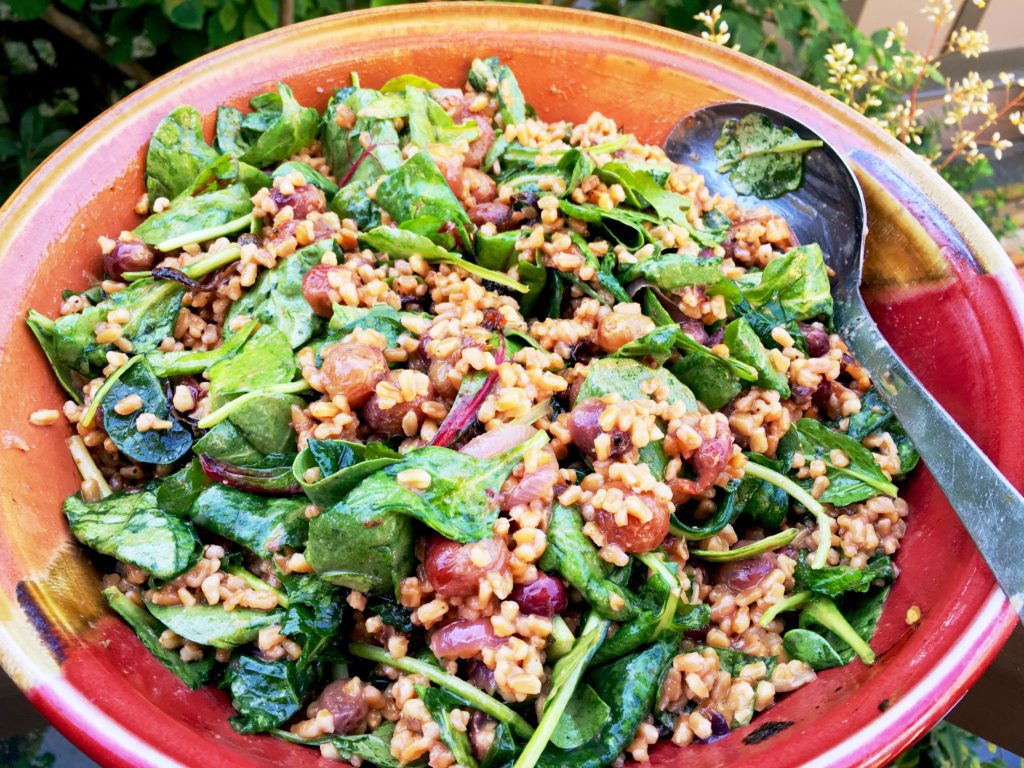 So give this a try!  It's as perfect for a summer picnic as it is for a wintertime dinner party.  If you're anything like me, you will come back to this recipe again and again.  It's THAT good!  Enjoy!