I was denied my very first S'more.  Yep. At 6 years old.  How traumatic, you say.  Yes, it was, thank you very much. Not sure I've quite gotten over it to be honest.  It was a warm June night. Our neighbor and (seemingly) best friend Mindy gathered around the charcoal grill with her family. Come on over, she said.  We're making s'mores.  Huh? What's a s'more?  (Okay, so we weren't campers) I'd never even heard of s'mores.  A melted marshmallow with chocolate and graham crackers?  Man, that sounded good.  "Except," said Mindy's mom, "you can't have one, Laura. Everyone else can, though."  Wait!  What?  Why not? "Well," she explained, "you have a retainer."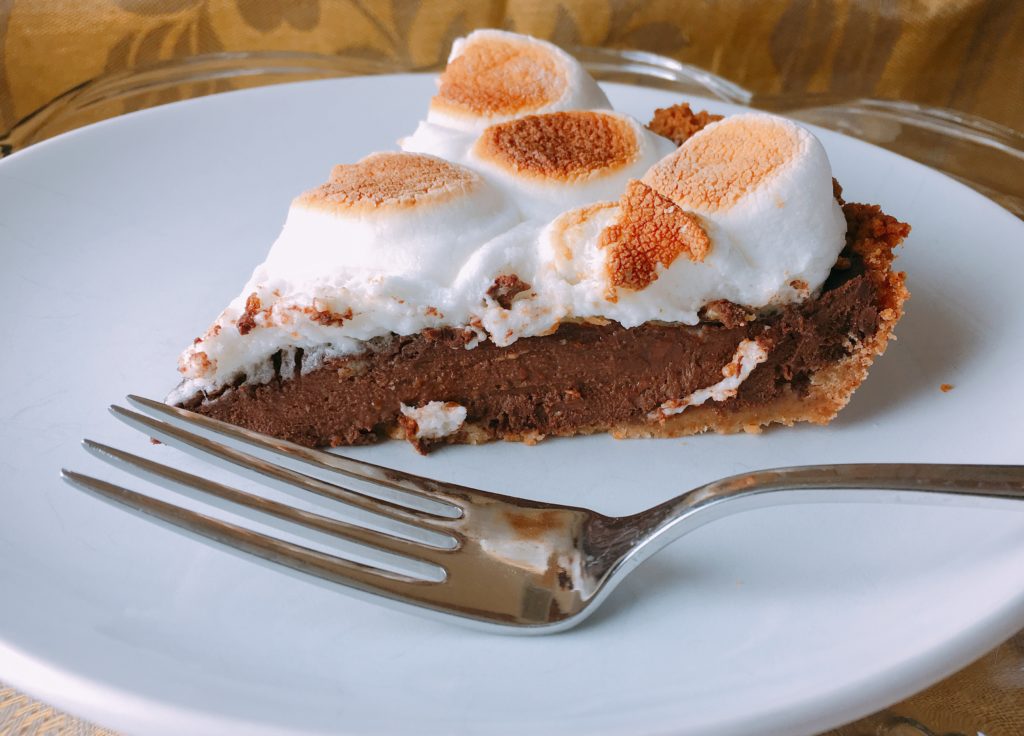 Yes, I did.  A space retainer, ingeniously designed with the goal of avoiding braces later in life.  Well, it worked,  I never needed braces.  But at what cost?  A s'more, that's what cost.  Never mind it was removeable, and didn't limit what I could eat any other time.  Dang Mindy's mom. I pouted a while, then went home. (Remember, I was only 6) It was years before I had another S'mores opportunity.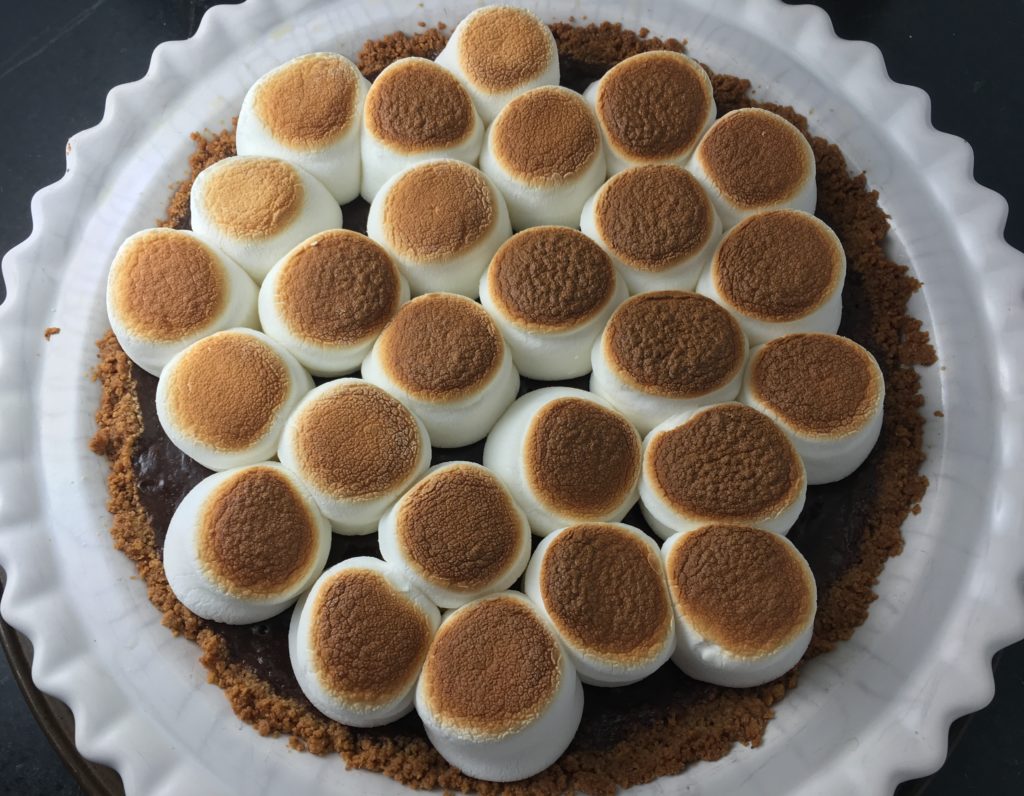 Now, I can eat s'mores all year round, thanks to this delicious pie! I don't need a grill or a campfire, and I certainly have never denied braces-wearing kids a slice of this delicious treat. And, it is so easy to make.  It only has a few ingredients, and you don't need any fancy equipment, just a pie plate, and an oven with a broiler.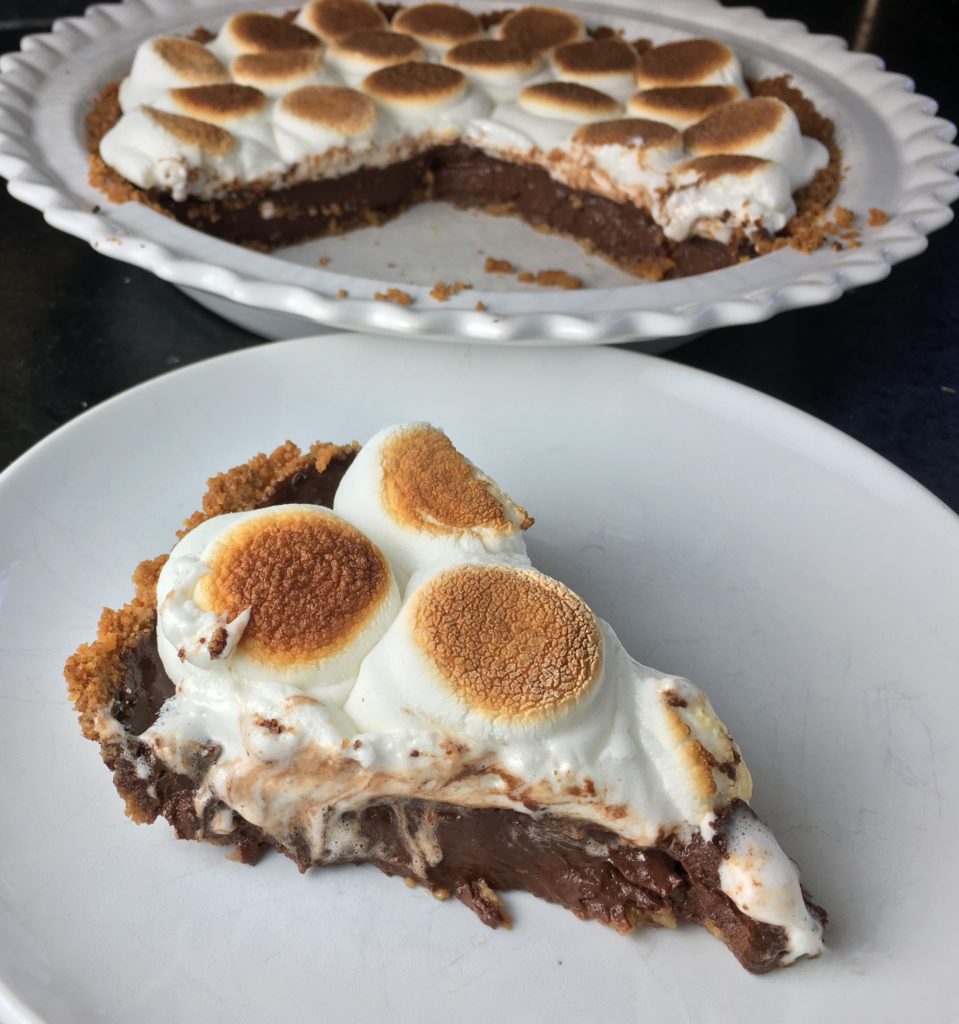 You can even vary the ingredients to your own taste.  I love bittersweet chocolate, but it's a bit much for some of my family, so I've found if I mix in some semi-sweet chocolate with the bittersweet it suits them as well as my more "adult" tastes. You could also make it in an 8×8 square pan and serve it as bars.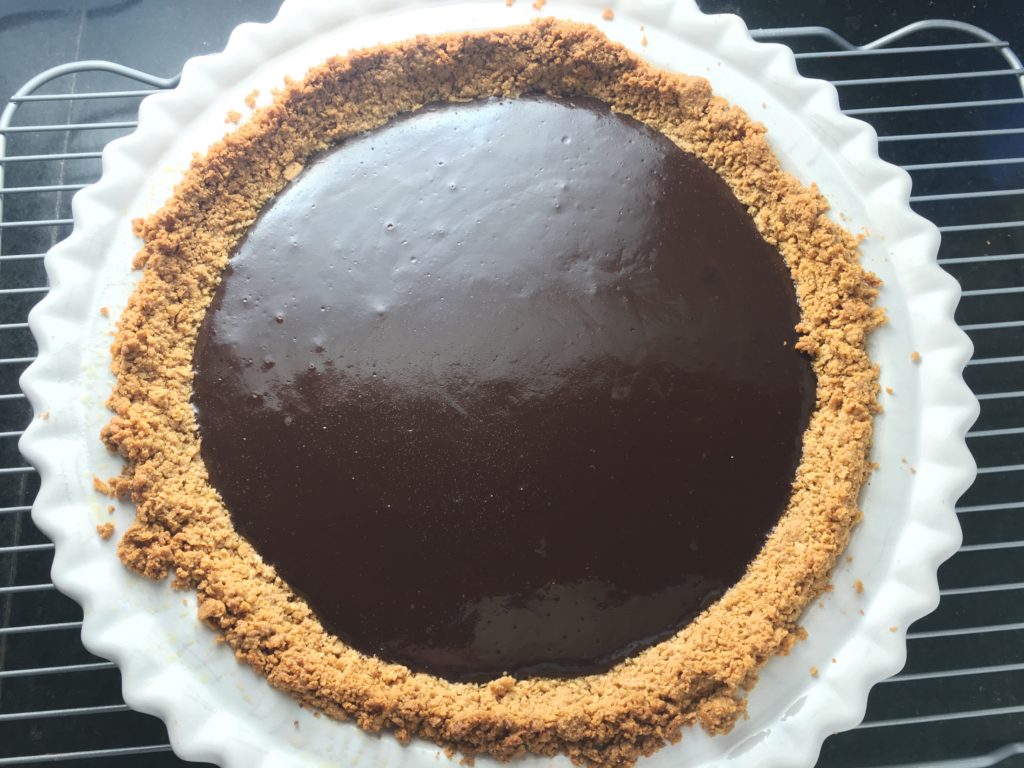 This could be the easiest chocolate pie you've ever made.  Hopefully you will make it year-round for that splendid taste of summer, and you won't be denied by Mindy's mom!  Enjoy!