Cabbage.  Certainly not the sexiest of vegetables.  Packed with vitamins, minerals, fiber,  and anti-oxidants it is certainly healthy.  But delicious?  Hmmm.  Let me think about that a while.  No, not really, thank you anyways. For me, it's been more of an accompaniment, say, coleslaw on my BBQ pork sandwich, Kimchi with my rice and veggies, sauerkraut on a Reuben. Certainly not the star of the show.  Unless you want to grill it, that is!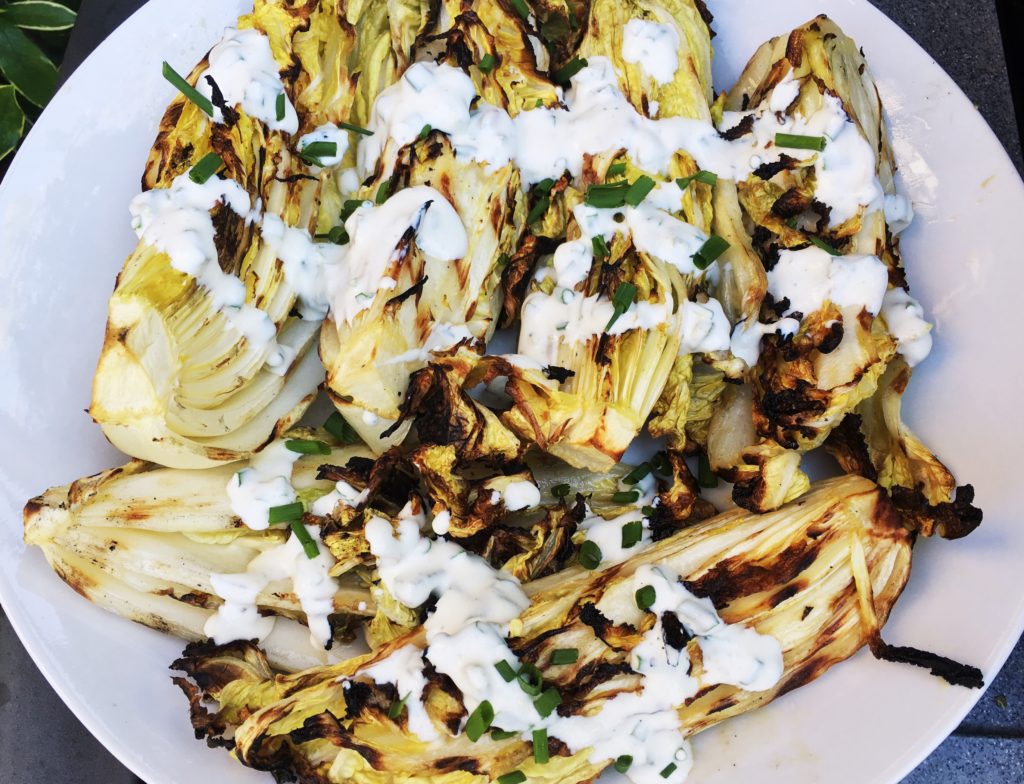 This grilled cabbage is so delicious I think it could be a new summer salad substitute.  Oil and salt in the morning, then toss it on the grill in the evening.  The charred bits are so tasty and the cabbage so tender.  Topped with this OhMyGod-so-delicious buttermilk dressing you can't miss!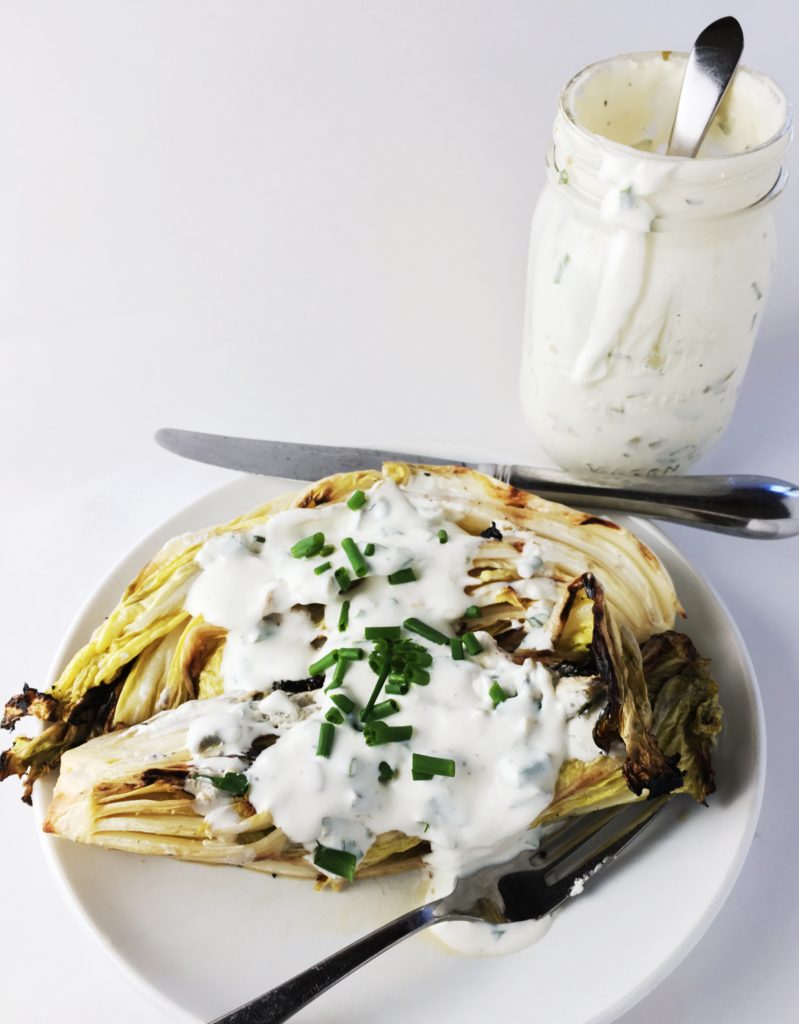 The dressing is really quite extraordinary and is so easy to make.  It has a couple of charred Jalapenos for a little extra flavor – feel free to leave the seeds in if you need some extra kick – and includes buttermilk, yogurt, a little mayo and some lemon and chives.  So so good!  The recipe makes close to a pint, so you'll likely have some leftover.  These are the kind of leftovers I love!