When I was a kid growing up in the last century (ahem…) we loved to watch a show called "The Brady Bunch".  After many years, the Bradys have been syndicated, remade into a movie or two, much admired and sadly, much maligned.  But there are so many memorable episodes.  One famous line that comes up in my house pretty often is "Pork Chops and Apple Sauce" which I believe was uttered by Peter who was imitating the great actor Humphrey Bogart, because he wanted to be cooler than he was as Peter Brady. Anyway, the proper pronunciation (in Bogart-ese) is "Pork Chopsh and Apple-Shaush".  My husband and I have quoted that phrase to my kids over and over, mostly to blank stares.  And both of us were serve pork chops and apple sauce repeatedly while growing up.  A marriage made in heaven those two, pork and apples.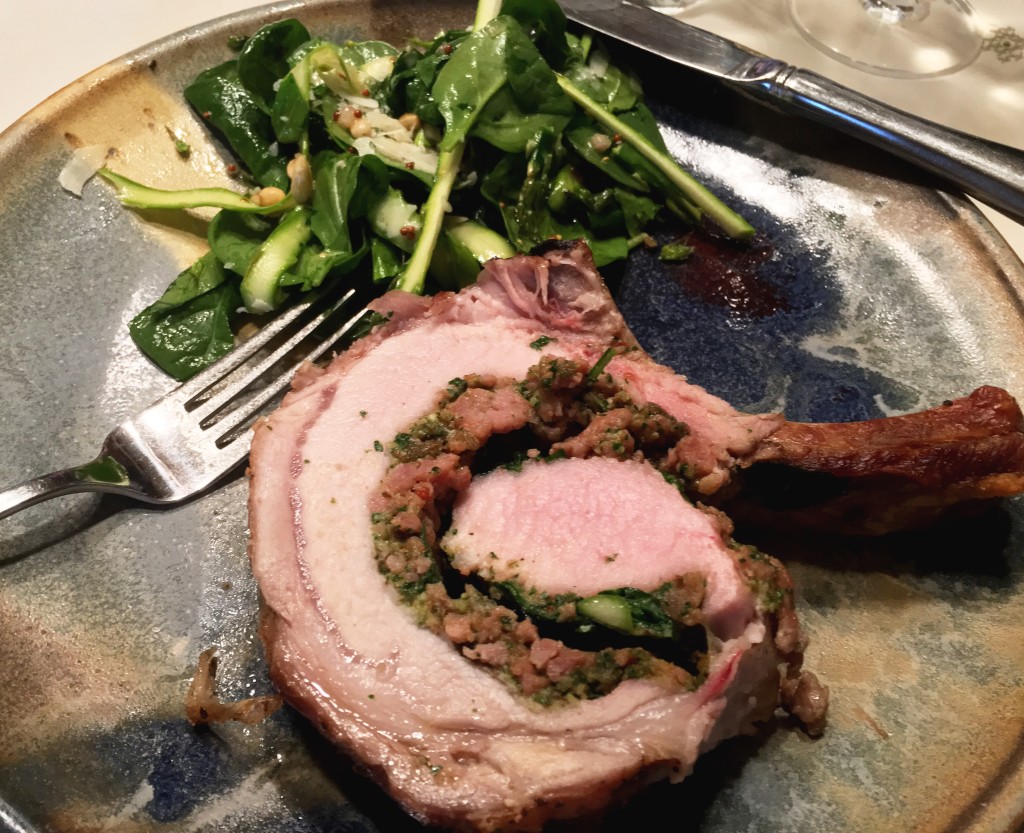 Fast forward (another term from long ago – ha!) to today's version – Pork Chops with spinach, sausage and dates! It really doesn't get any better than this.  Of course, we've upgraded the chops to a roast and threw in a magnificent sauce that you will no doubt want to put on everything you eat (seriously, good on everything!), so this juicy, succulent roast is worthy of a holiday dinner.  No doubt.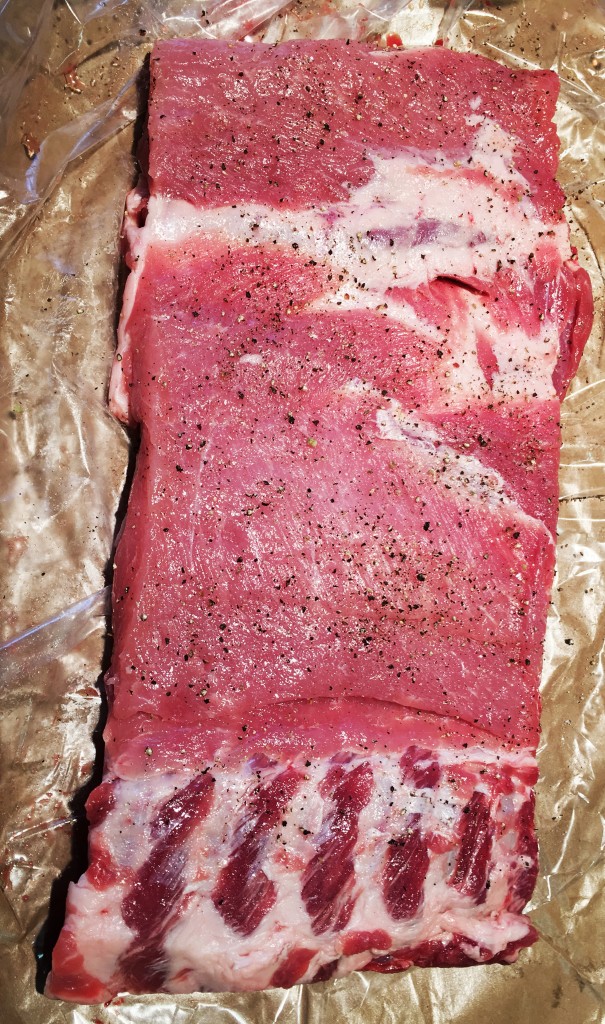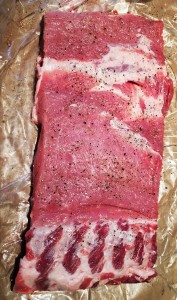 The juxtaposition of the flavors of the mild, savory pork and the sweetness of the dates with the fresh burst of parsley and tangy, mustard-y sauce was divine.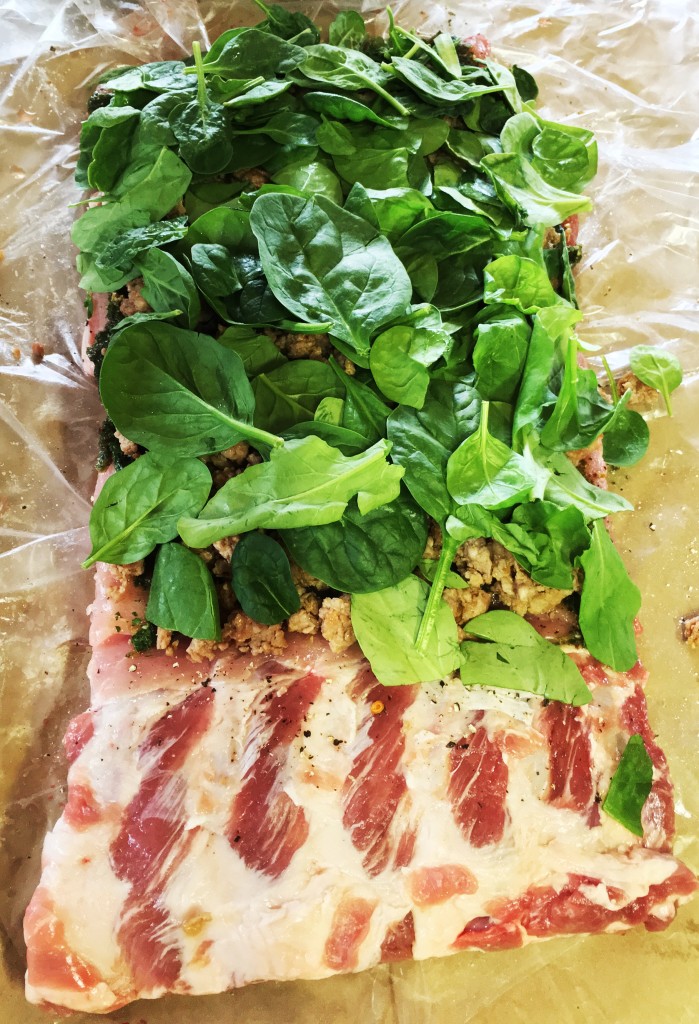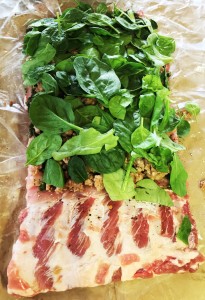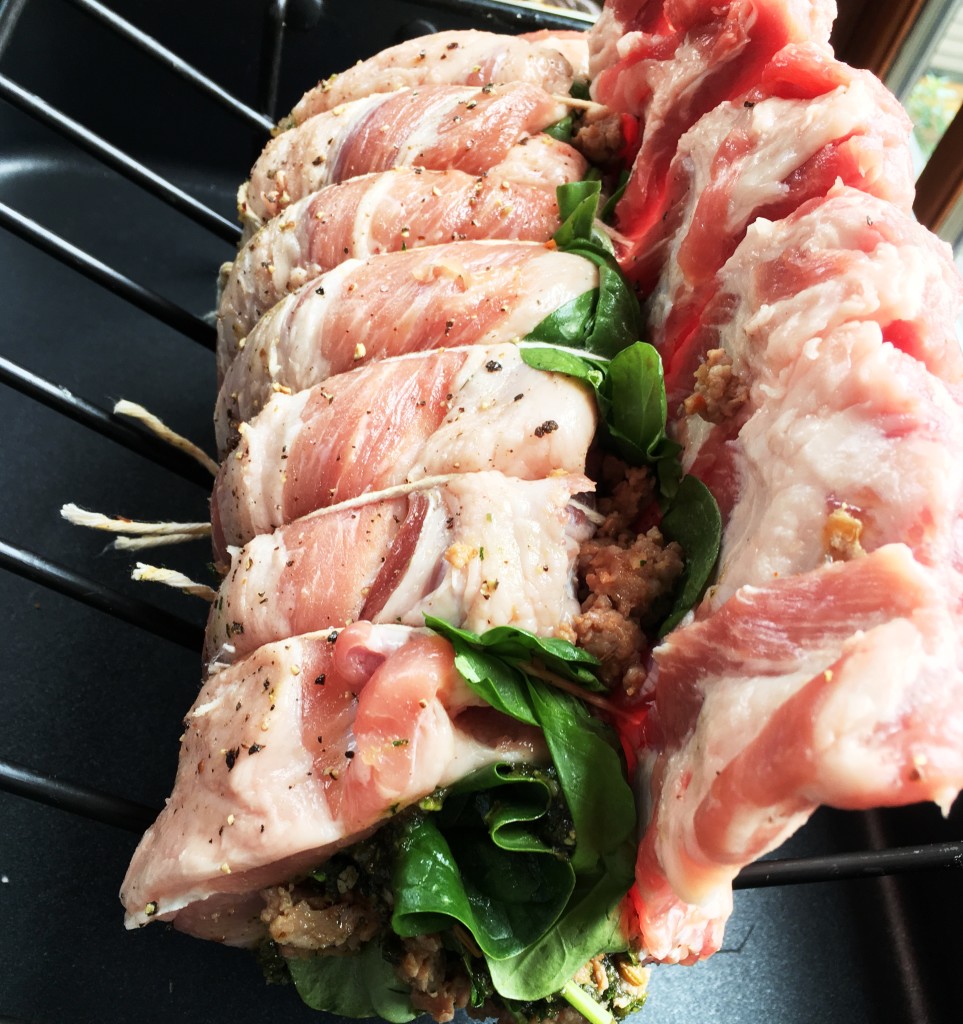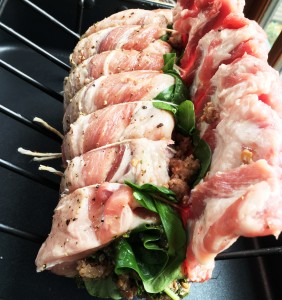 I first saw this recipe prepared by Jeff Mauro on Food Network's The Kitchen to the raves of all of the hosts.  It was so beautifully presented I decided to make it for Easter Dinner this year.  The key to ease of preparation, though, is to ask the butcher to prepare the roast for stuffing and rolling so you don't have to, unless you are much more skilled with a knife and bone-in pork loin than I am.  Otherwise, I include Jeff Mauro's instructions in the recipe. But my local butcher did a perfect job.
As far as I'm concerned, this is the new Pork Chops and Apple Sauce in my house!  Sorry Humphrey, or Peter, or whomever.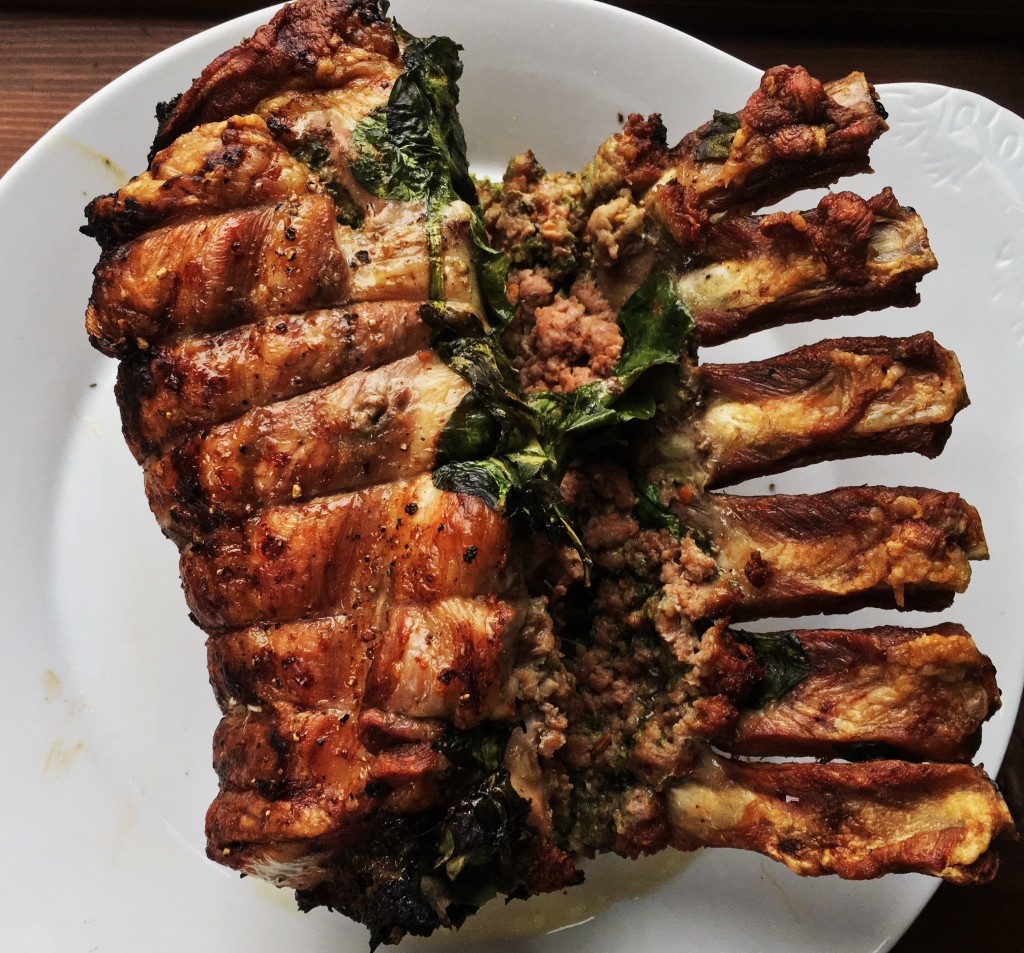 Enjoy!