Ok, everyone! I have a confession to make. This pie is one which I can absolutely, positively, on no day of the week, ever, no matter what, resist.  It is that good!  Good enough that I might suggest planning 6 servings from this pie rather than 8-10.  Maybe even fewer than 6. Just saying.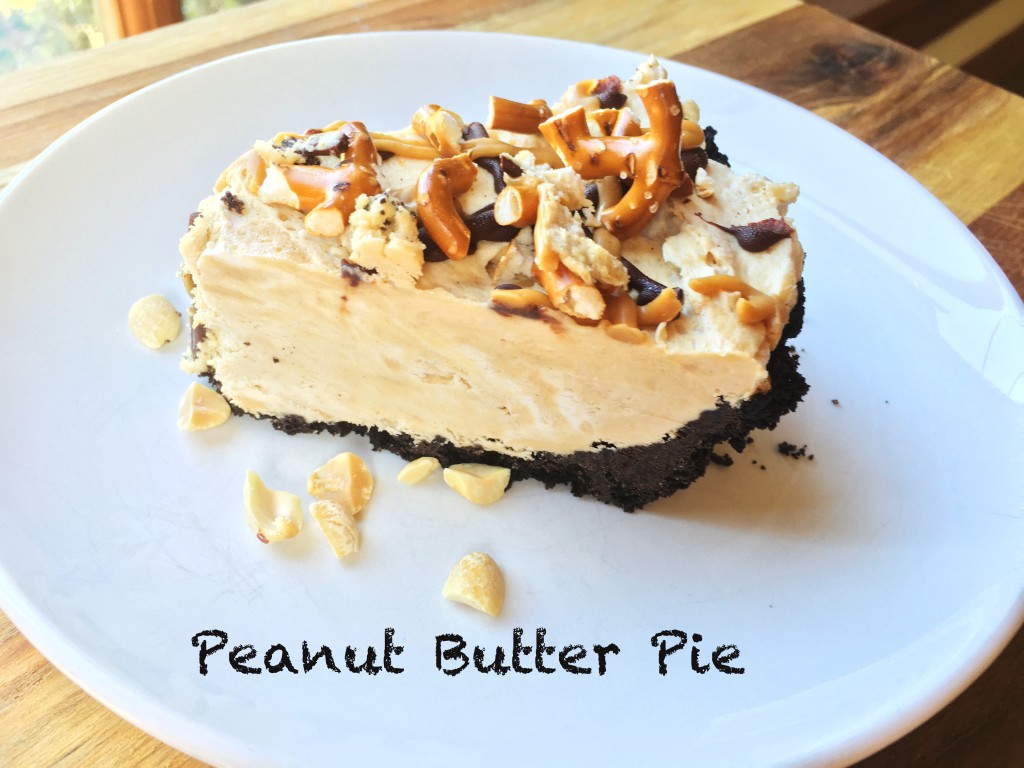 It is the perfect dessert when you don't want to eat all your son's Easter candy (I'm talking about those Reese's eggs that usually don't last long in the basket anyways) but want something of your own that tastes even better.  And this does! It is not as sweet, but rather is light, fluffy, super peanut butter-y, chocolate-y, crunchy and a little salty.  Oh, so satisfying. OMG!  Should've made two.
I've been looking for a recipe like this for a while, and found it on Handle The Heat.  It caught my eye not only because she made a gorgeous pie, but it contains a little less sugar than many peanut butter recipes. For me, they are a bit too sweet.  I like using "natural" peanut butter because it doesn't contain sugar and allows me to add my own and control the sweetness. For this recipe, I used the "no-stir" variety just so it doesn't separate.  If you want to "healthy it up" another notch, you could substitute blended up Medjool dates for the sugar.  That would be delicious, too!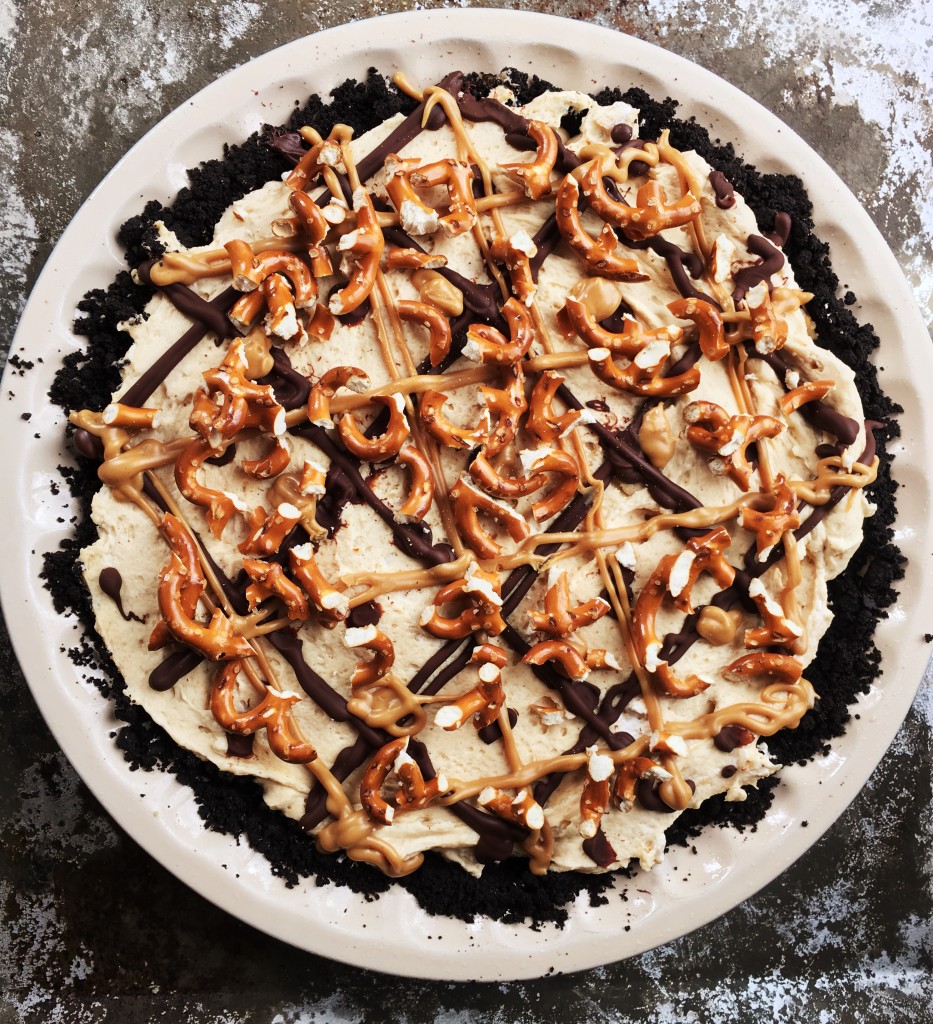 The only changes I made from the original recipe were to add a touch of salt, and I used chocolate wafer cookies for the crust instead of chocolate graham crackers. This is because I wanted a dark chocolate flavor for the crust. These wafers can be found in most grocery stores, sometimes in the baking aisle, sometimes in the cookie section, often near the Oreos. You could also vary the toppings, as I did, adding chopped pretzels for some crunch and a bit of saltiness. You could also prepare it in a square baking dish and serve it in squares or rectangles. That may be more kid-friendly, if indeed, you would be willing to share this fab dessert with others.
I promise, after eating this pie, you will never want one of those Easter Basket candies again!
Enjoy!