You know those days you wish you could just pull MAGIC from your refrigerator? Here it is! Persillade sauce is fresh, oh-so flavorful, and briny. Delicious on veggies, eggs, meats! Quick and easy!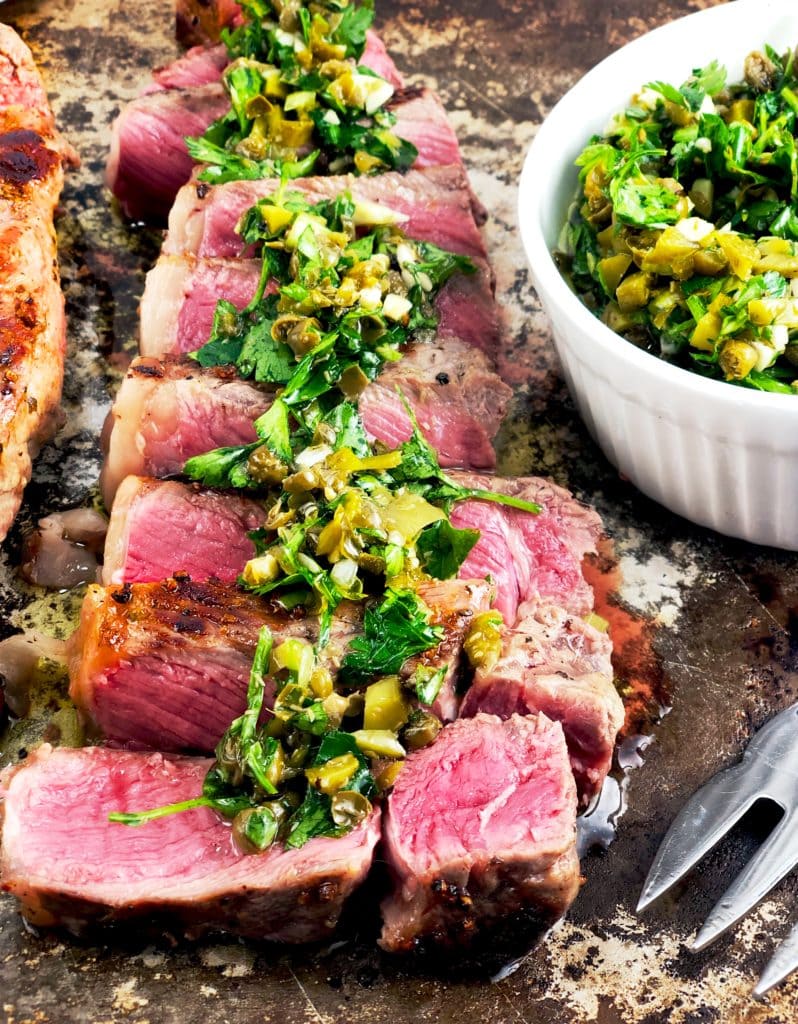 I've never been a big New Years fan. Certainly it's fun to go to a party or a celebration, count down with the clock, have some yummy snacks and a little bubbly drink. But it never really mattered to me whether it was the end of a year of the beginning of a new one. But this year is different. I'm thrilled to wipe the slate of last year. Certainly there was joy – graduations, weddings, retirements, new jobs, new babies, old friends! But I've had difficulty letting that joy override some of my sorrows.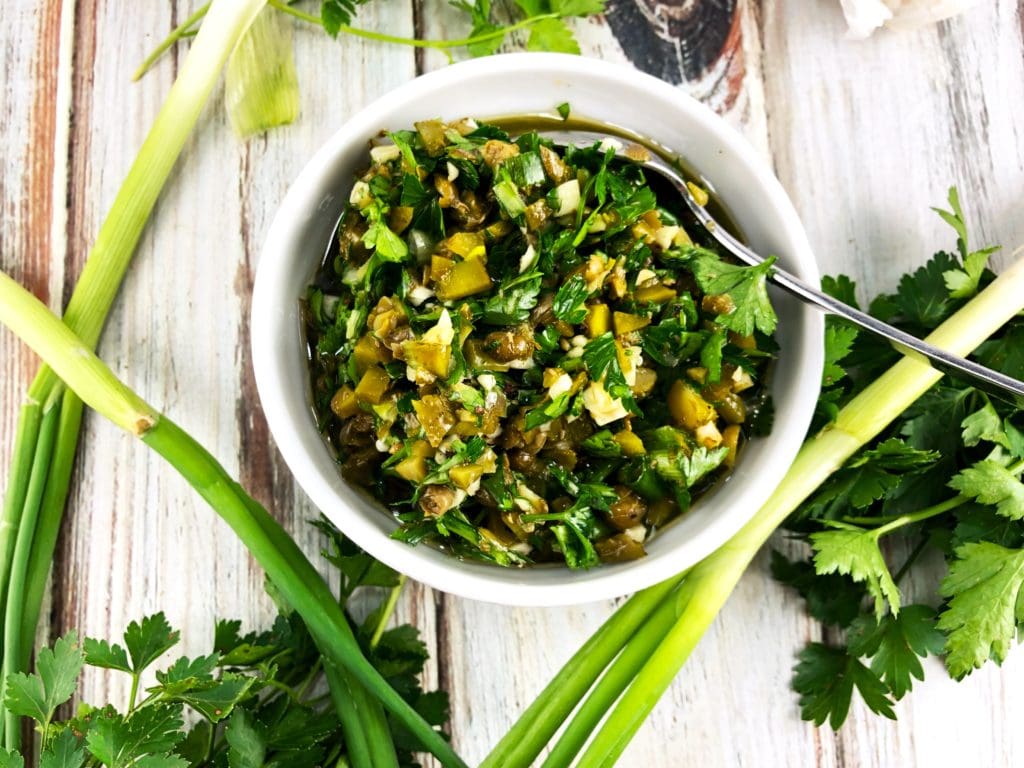 After a couple days of watching old movies and cooking shows, and, once again, hearing my Dad's voice in my head, "Stop feeling sorry for yourself!", I realized this is where we all have a choice. We can fixate on what we've lost, or rejoice in what we have. Life is just too short to fixate on the bad things, because we all have them. And without the sorrow, we couldn't fully experience joy. So I choose joy. Strangely (or fittingly for my FoodBlogger self), my "friends" on America's Test Kitchen helped me out with this "aha!" Moment.  This Persillade Sauce recipe represents something incredible we can make from the scraps we've left in the fridge, literally and figuratively. A little parsley, some garlic and capers, and a few delicious little pickles are the ANSWER to the question, "What am I going to do with this (chicken, rice, roast, tofu) tonight?" Seriously – some leftovers, some freshness and some seasoning, mixed together, can create JOY!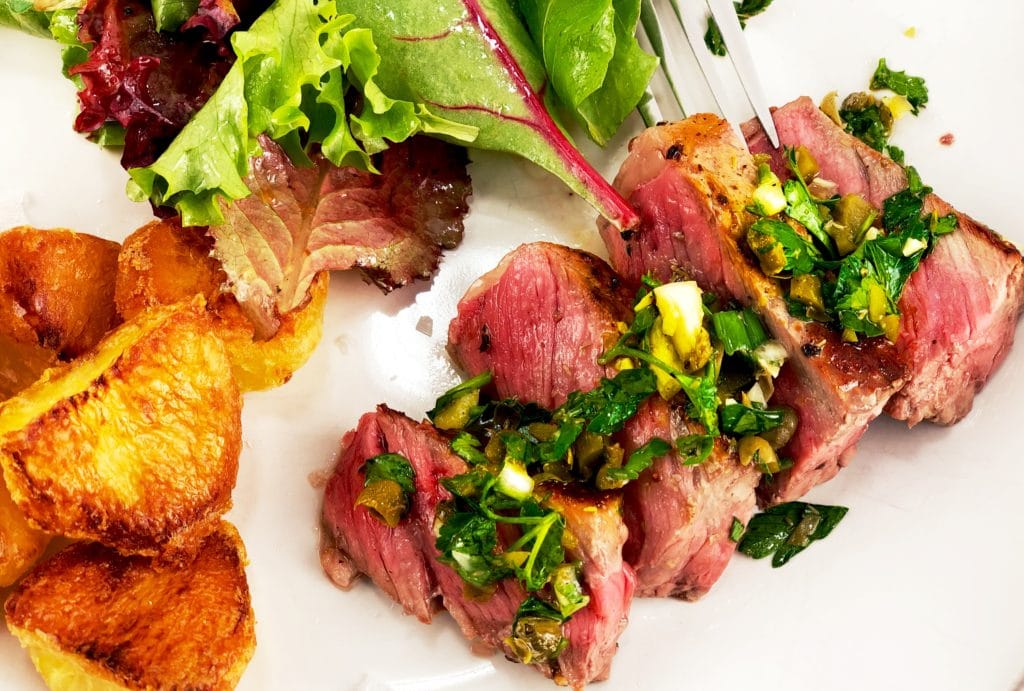 Persillade Sauce is literally just a few things from your fridge and pantry, mixed together, and in a few minutes, create so much flavor to slather on EVERYTHING. In its most basic form, it is parsley, garlic and oil, but ATK adds cornichons and capers for a briny note. I put it over these steaks, but I can imagine making a lovely sandwich with this slathered between the bread and fillings, or mixed in with rice, or coating any cooked protein, from eggs to tofu. I'm also thinking of adding in some citrus or vinegar to make a salad dressing. Oh my! So worthy of a New Year! And a new perspective!
Enjoy!
If you like my sauces, be sure to check our these Recipes with their fabulous sauces, or these Salads with their yummy dressings!
PIN Steak with Persillade Sauce Recipe ->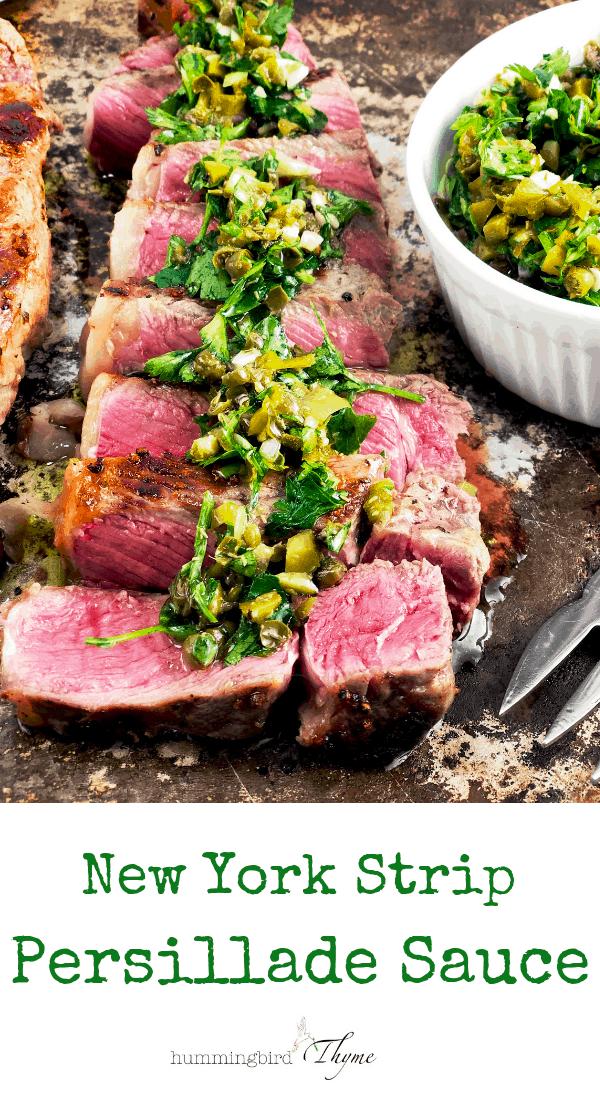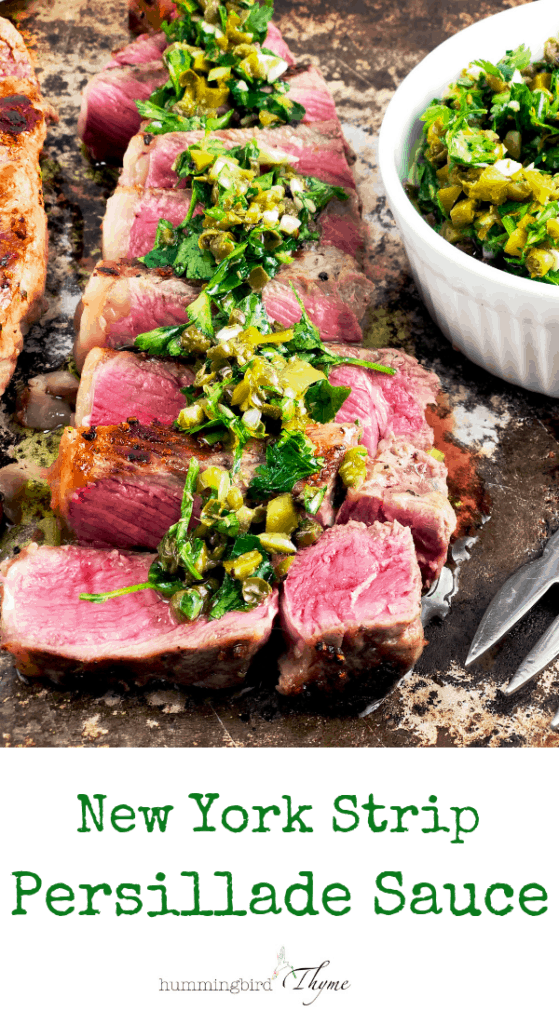 Print
Persillade Sauce
From America's Test Kitchen, this Persillade Sauce is an herby, flavorful, and briny sauce to put on roasted meats, veggies and even sandwiches! It can be prepared with just a few ingredients in a few minutes.  Keeps in the fridge for up to a week.
Author:
Prep Time:

5 min

Total Time:

5 minutes

Yield:

1 cup

sauce

1

x
Ingredients
3/4

c Chopped Parsley

1

green onion, minced

6

T minced Cornichons

1

t brine from the Cornichon jar

1/4

c Capers chopped

3

cloves garlic, minced

1

t Granulated Sugar

1/4

t Salt

1/4

T Ground Black Pepper

1/2

c Extra-Virgin Olive Oil
Instructions
Mix together the parsley, onion, cornichons, brine, capers, garlic, sugar, salt and pepper.
Pour in the olive oil. Mix.
Slather on roasted meats, veggies, grains or a sanwich.
Keep covered in refrigerator up to a week.
Keywords: Persillade, sauce, herbs, grilled meats
Recipe Card powered by