I neeeeeeeed this!   I love that succulent meat, those "crispy (burnt-ish) ends", and the spicy sweetness of great barbecue with the benefit of not even having to be at home while it happens!  How does this happen, you ask?  In the crockpot, of course! Easiest home-cooked meal ever! This is truly one of my cooking staples.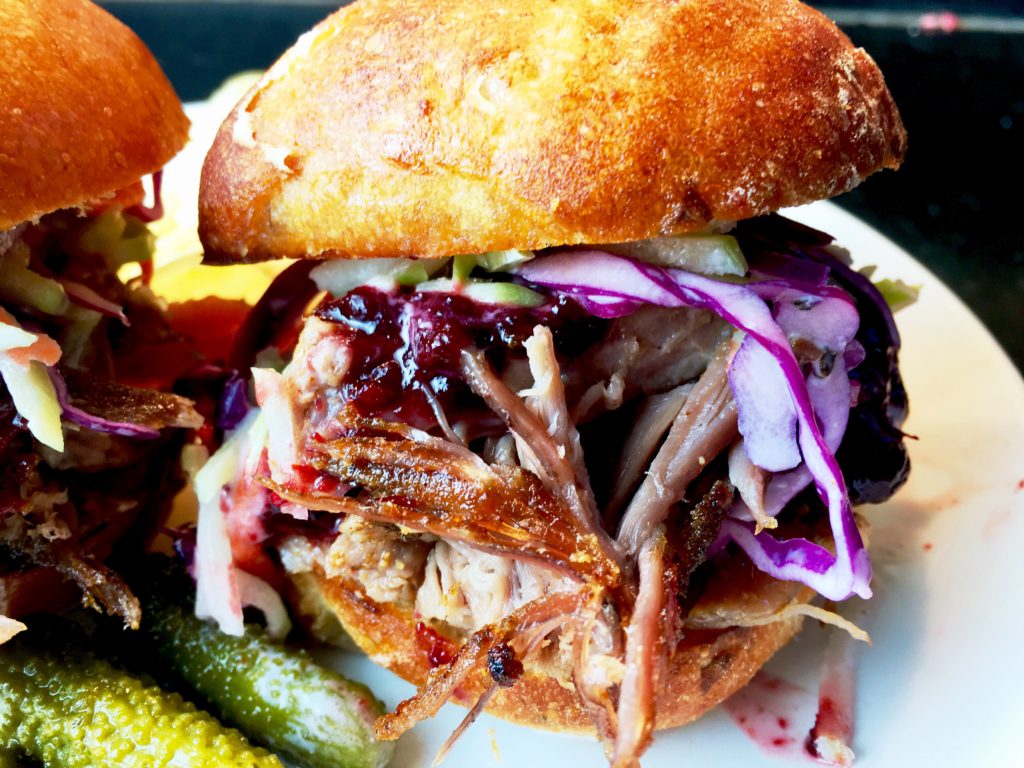 I just start with a beautiful Pork Shoulder (also known as "pork butt") Roast.  I mix up a sweet and spicy rub.  Massage it into that roast, leave it in the fridge overnight and plop it right in the Crockpot the next morning.  Pour on a little braising liquid.  Then go about my day. It needs to cook "low and slow" in order to render the fat and break down the connective tissue that holds the meat together.  This makes it super easy to shred at the end of the process.  And look what I get for all of that hard work!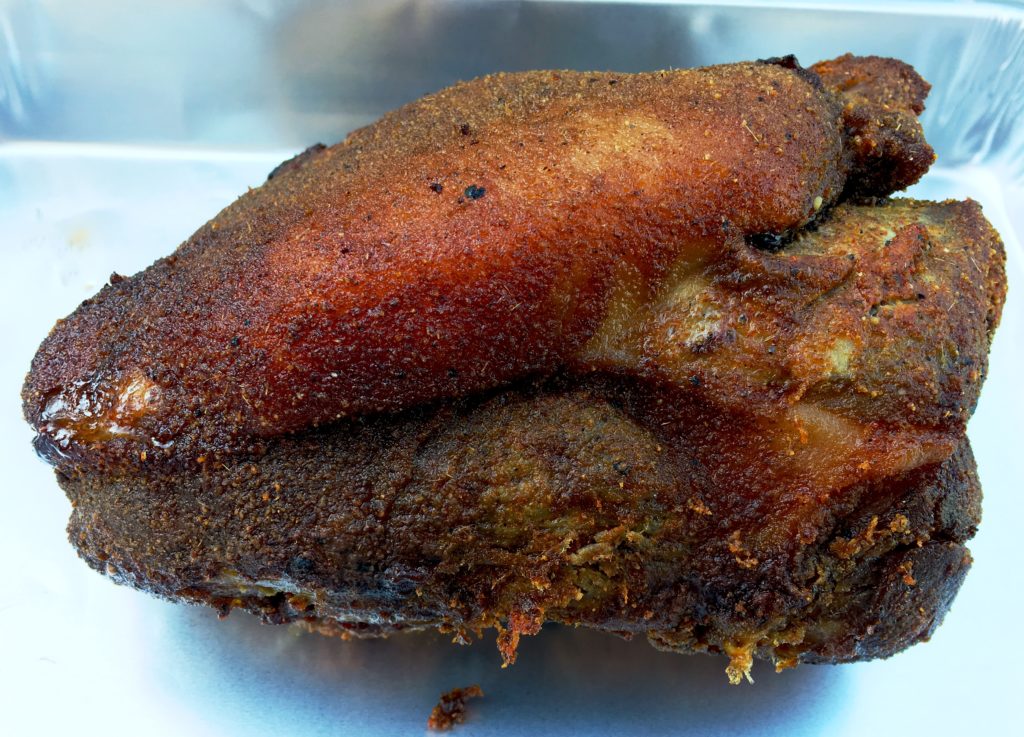 My mouth is watering just looking at that!  So delicious and ready to just fall apart at the touch of  a fork. But first, some brioche or potato buns (or both), a little slaw and a slathering of Spicy Blackberry Barbecue Sauce, or whatever your current favorite sauce, and dinner is served!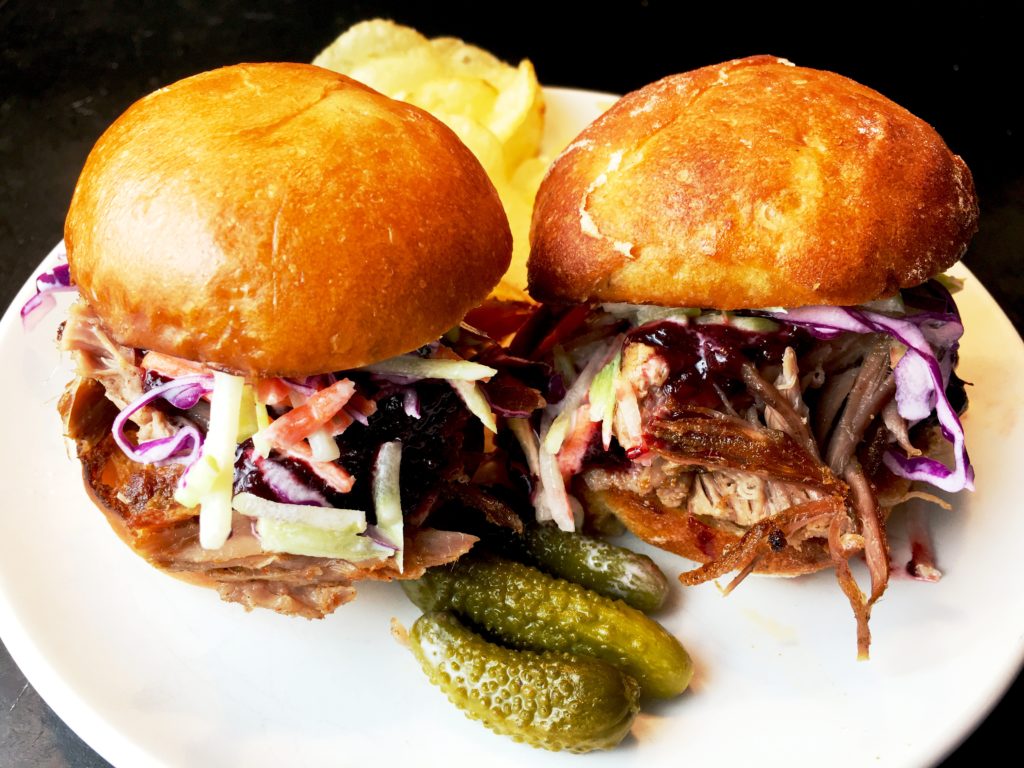 Enjoy!